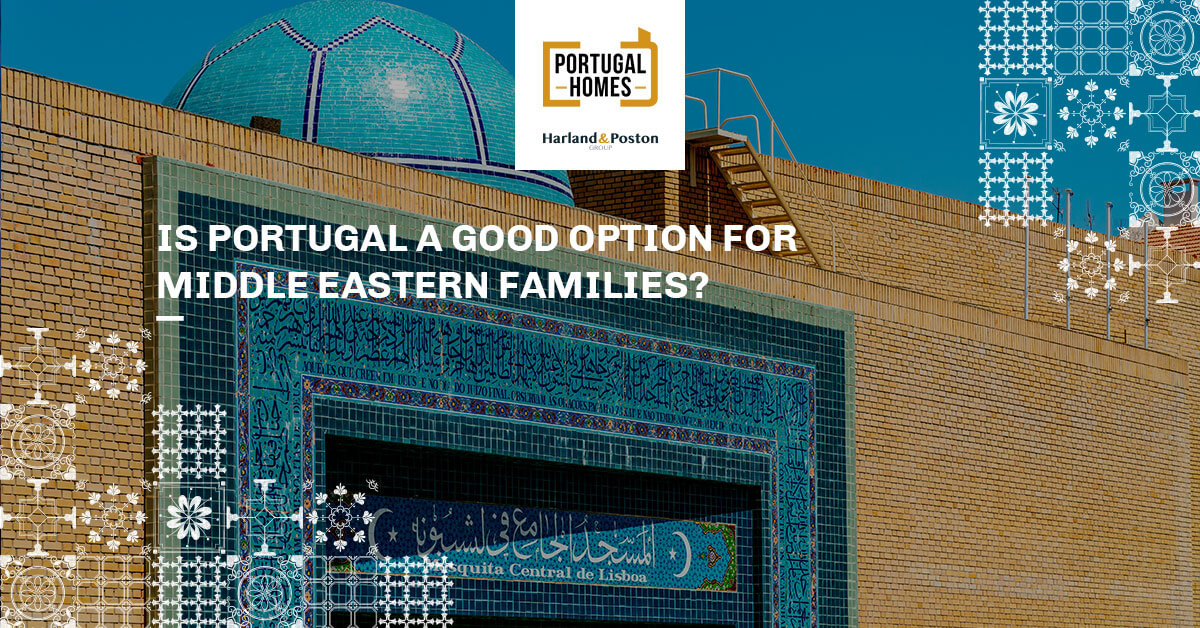 Call us biassed, but we think Portugal is a wonderful destination for anyone to travel to and live in, but there are particular reasons uniting Portugal with the Middle Eastern region that go from an ancient connection to geographical similarities. Continue reading to discover the 7 main reasons why Portugal is a perfect fit for Middle Eastern citizens looking to relocate with their families to a European Union country.
Geography & Climate: similarities and differences
The "Middle East" term became more widely used in the western civilization at the beginning of the 20th century of the Gregorian calendar, replacing the previous "Near East" (as opposed to "Far East"), to designate a vast area spanning from Arabia to Asia Minor and Mesopotamia, lying at the juncture of Eurasia and Africa and the Mediterranean Sea and the Indian Ocean. Most middle eastern countries are part of the Arab world, such as Saudi Arabia, largest by area, and the highly populous Egypt, Iran and Turkey.
The region is irrigated by several major rivers, supporting agriculture in limited areas such as the Nile Delta, in Egypt, but also the Tigris and Euphrates watersheds of Mesopotamia and the Fertile Crescent. The humidity and fertility of these water bathed regions was very important for the development of agriculture in ancient civilizations, and sets a high contrast as the Middle Eastern region is mostly very hot and dry, with an arid atmosphere, especially in the Arabian Peninsula and Egyptian regions. Turkey and the Levantine coast have a more temperate climate, as they are bathed by the Mediterranean Sea, providing a wetter oceanic weather.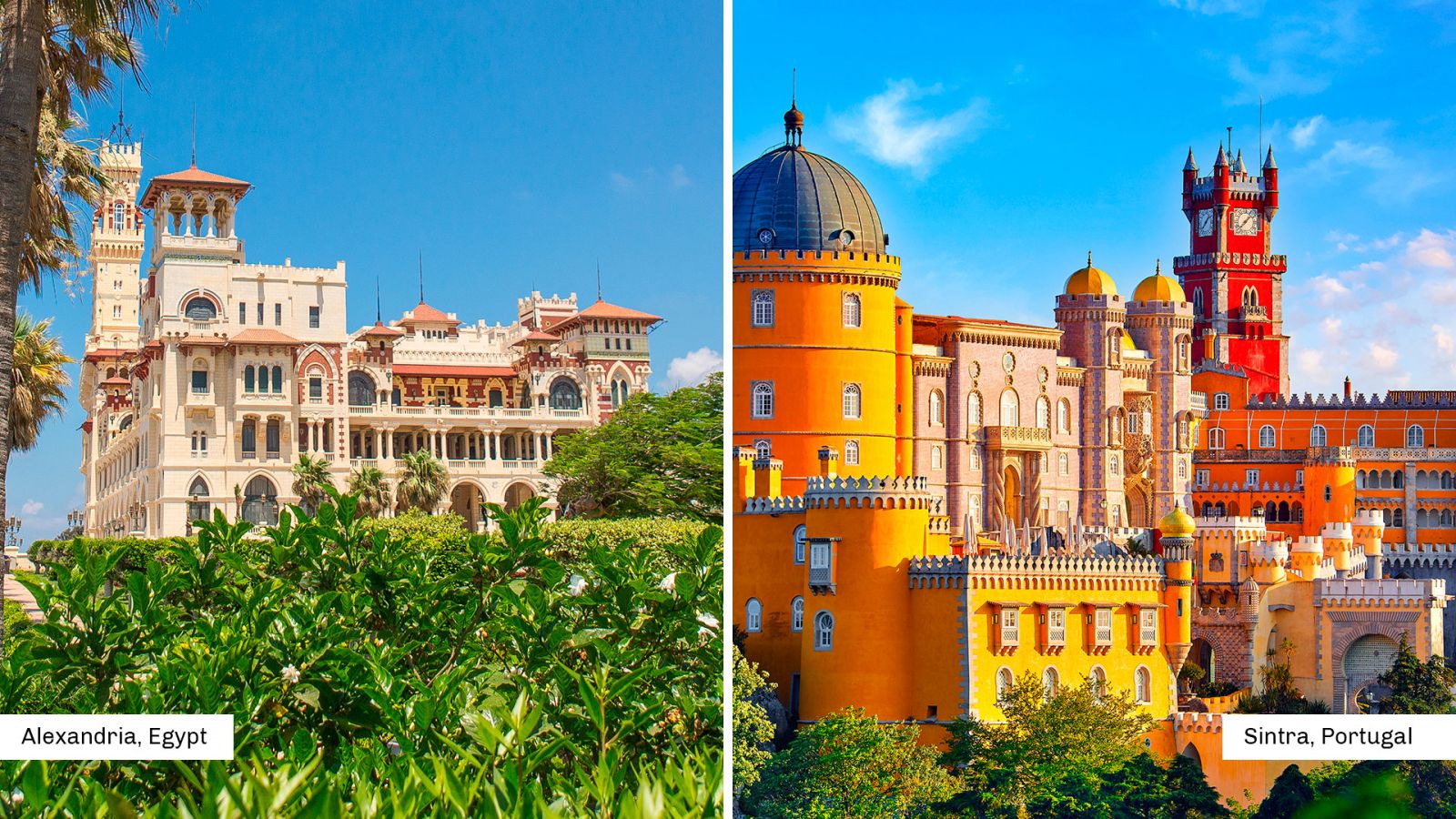 Citizens of this part of the world are likely to find in Portugal resemblances with some of the Middle Eastern landscapes, weather, people traits, religious freedom and lifestyle. Portugal is one of the World's oldest nations and enjoys a balance of characteristics that make it a really special place to work, live and study. Portugal is located in the southwestern tip of the European continent, serving as an entry point to Europe for international trade across the Atlantic Ocean. Thanks to its small territory extension, it is also very easy to roadtrip to the country's best cities, landmarks and natural havens.
Portugal enjoys the southern European climate, which is characterised as Mediterranean, with warm and dry weather throughout most of the year. Even though it's one of the warmest countries in Europe, it's not as dry as the most extremely dry regions in the Middle East. The most arid region in Portugal is the Alentejo area, where inhabitants and visitors may experience an almost desert-like atmosphere during summer in some of its plains, but also in the uninhabited "Selvagens" islands that belong to the Madeira archipelago. The Portuguese island territories of Madeira and Azores are prone to tropical weather throughout the year. As in the middle eastern region, it's hard to find snow in Portugal but not totally impossible in the interior mountainous regions. Also, the country has very wet winters mainly in the Northern regions, from December to March.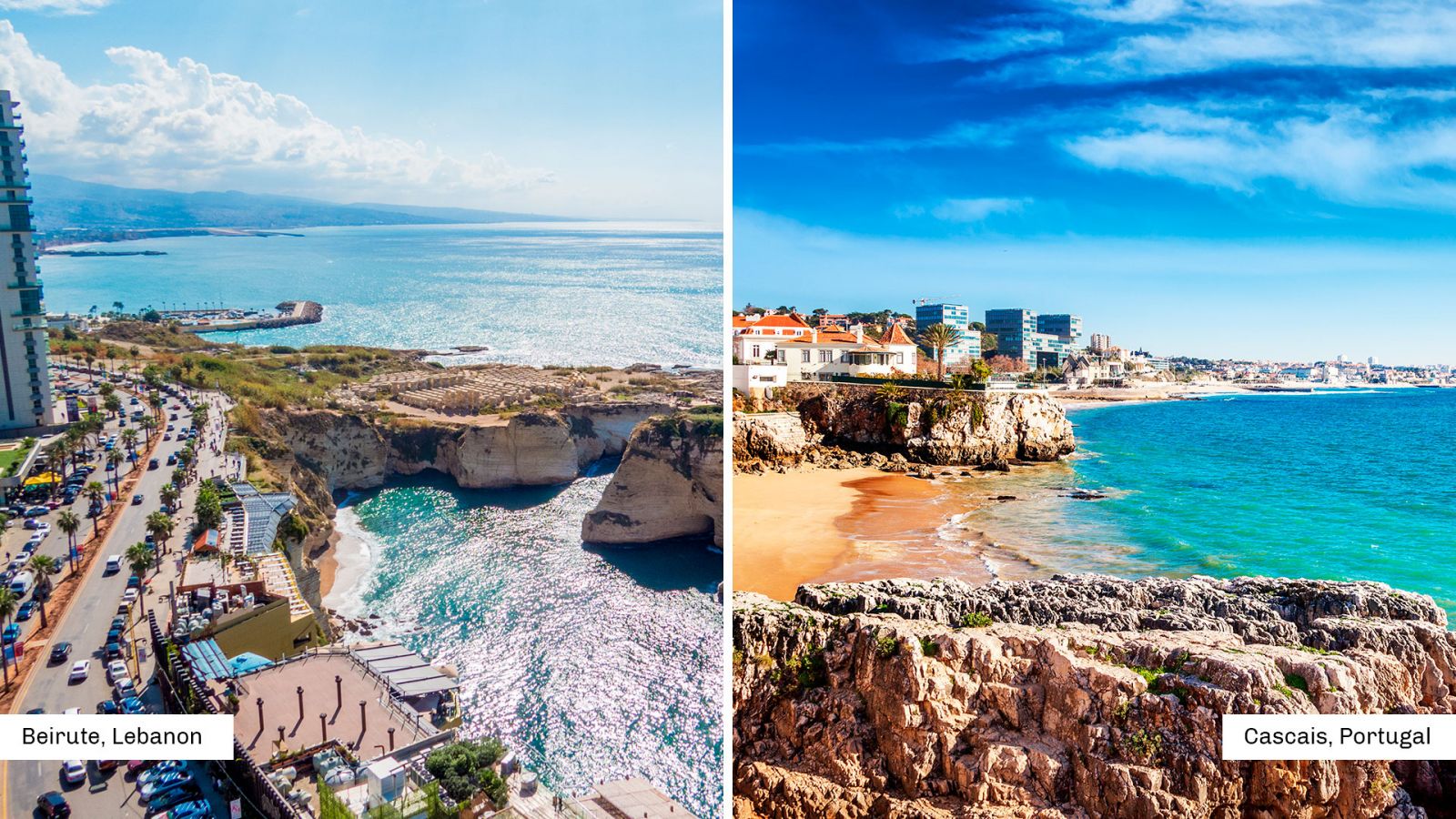 ---
Related Articles:
---
Society and Religion
Widely known for being the cradle of civilization for all of the earliest civilizations, such as the Mesopotamian and Egyptian, all originated in the Fertile Crescent and Nile Valley regions. Furthermore, several major religions started in the Middle East, including Judaism, Christianity and Islam. This region is, therefore, very diverse in this regard, with Islam being the most represented religion in the territory.
As many European cities and countries, Lisbon and Portugal are also home to some middle eastern expats and of muslim faith. While in the second half of the 20th century, most of the Muslims in Portugal arrived from former Portuguese African and Indian colonies, such as Mozambique (Africa), Goa and Daman (India), currently most are now from the Middle East (including Syria), Maghreb and Mozambique.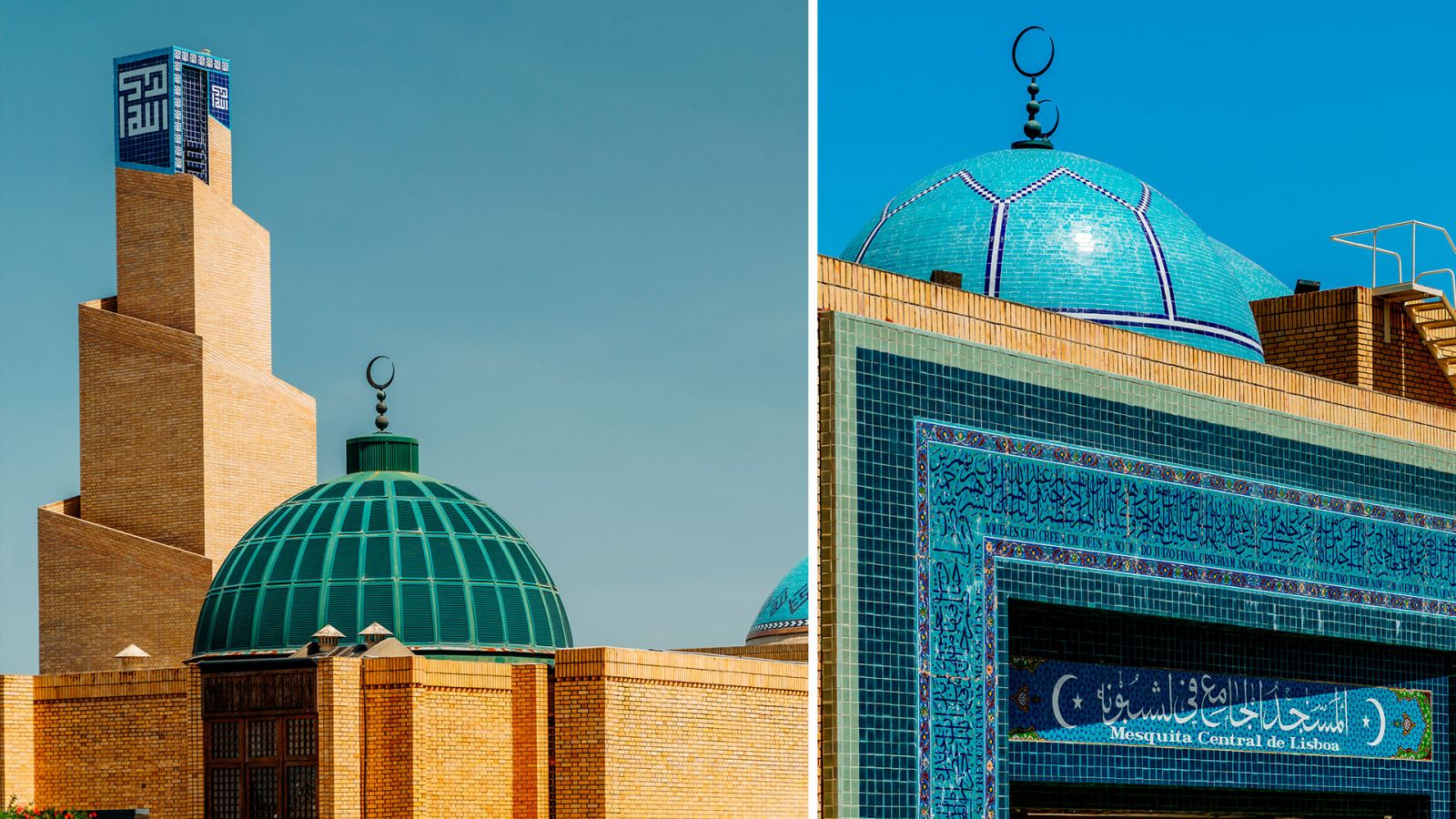 According to the National Statistical Institute of Portugal, the Muslim population in 2019 was approximately 65,000 people. Between the two major branches of Islam, Sunni and Shia, data shows that Sunni have a bigger presence in Portugal.
The Central Mosque of Lisbon is the main mosque of the Portuguese Islamic community. It is located at Rua da Mesquita, near Praça de Espanha, in Lisbon. Like most mosques, four areas can be distinguished there, the entrance, the prayer room (on which a dome is raised), the madrasa (Islamic school) and the minaret.
Luxury Travellers
Home to some of the most wealthy nations in the World, it is no surprise that some of Portugal Homes' investors come from Middle Eastern countries such as the United Arab Emirates, Qatar, Saudi Arabia and Oman. The Harland & Poston Group's co-founders and directors travel there frequently to host our company's Private Meetings & Seminars with clients and investors in their home countries.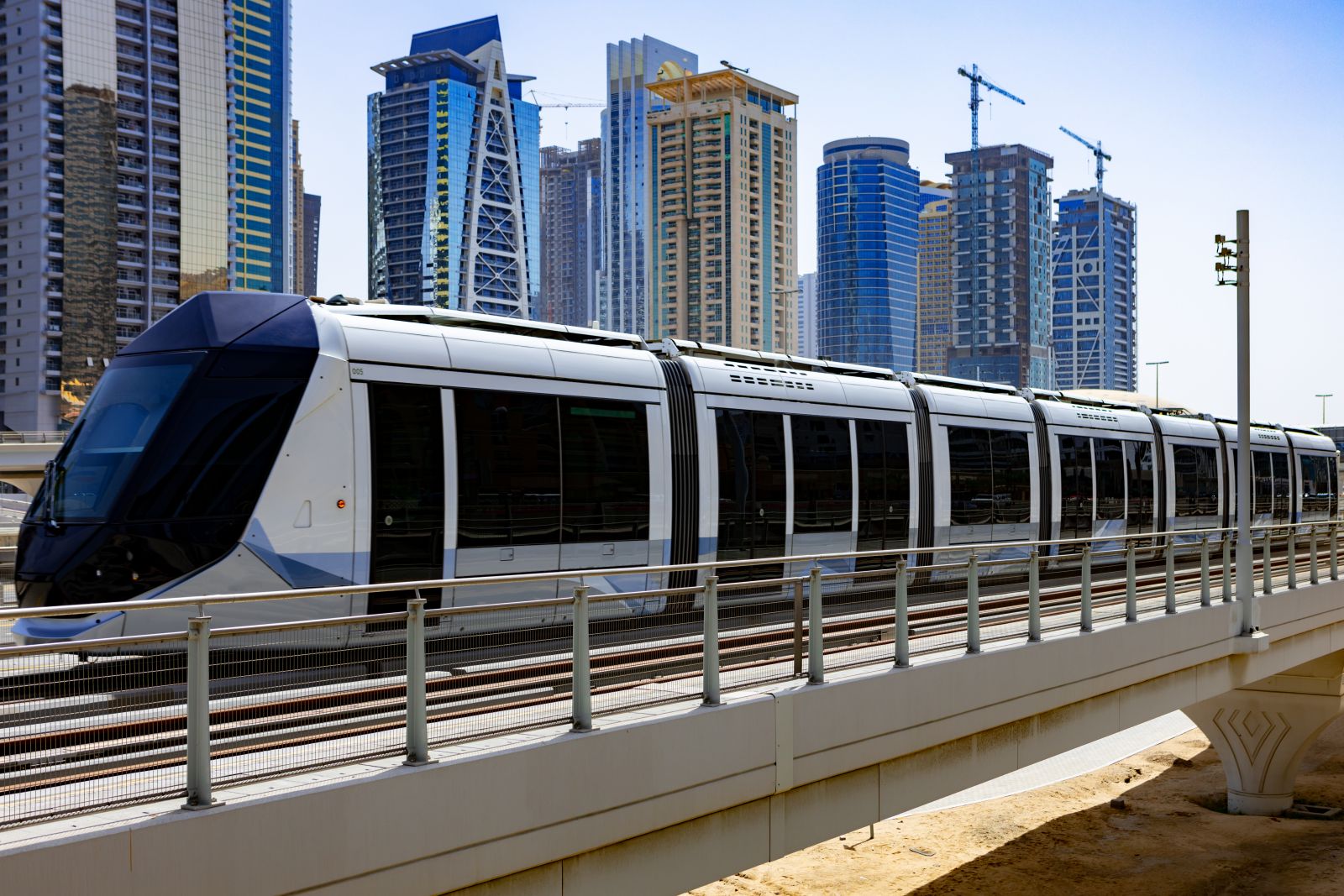 Lisbon is an inspiring destination that boasts some of the World's finest luxury brands. In Avenida da Liberdade, Lisbon's main avenue that some call the Portuguese Champs Elysées, is where the real estate square metre is more expensive in the whole country and is where the Portugal Homes - Harland & Poston Group's Lisbon office is located.
The luxury traveller finds in Avenida da Liberdade everything it is used to in other destinations such as Milan or Paris: high-end luxurious brands with stores that offer personalised service, stunning décors in classic-architecture buildings adorned with modernity. From brand designer clothes and concept stores, to jewellers and fashion designers, all can be found not only in Avenida da Liberdade but also in the posh areas of Chiado and Principe Real, as well as in business centres such as Saldanha and Praça de Espanha's El Corte Inglés.
With Emirates and TAP Air Portugal collaborating to open flights to 19 additional destinations, travelling between any Middle Eastern country and Portugal is certainly not a concern for lack of flights.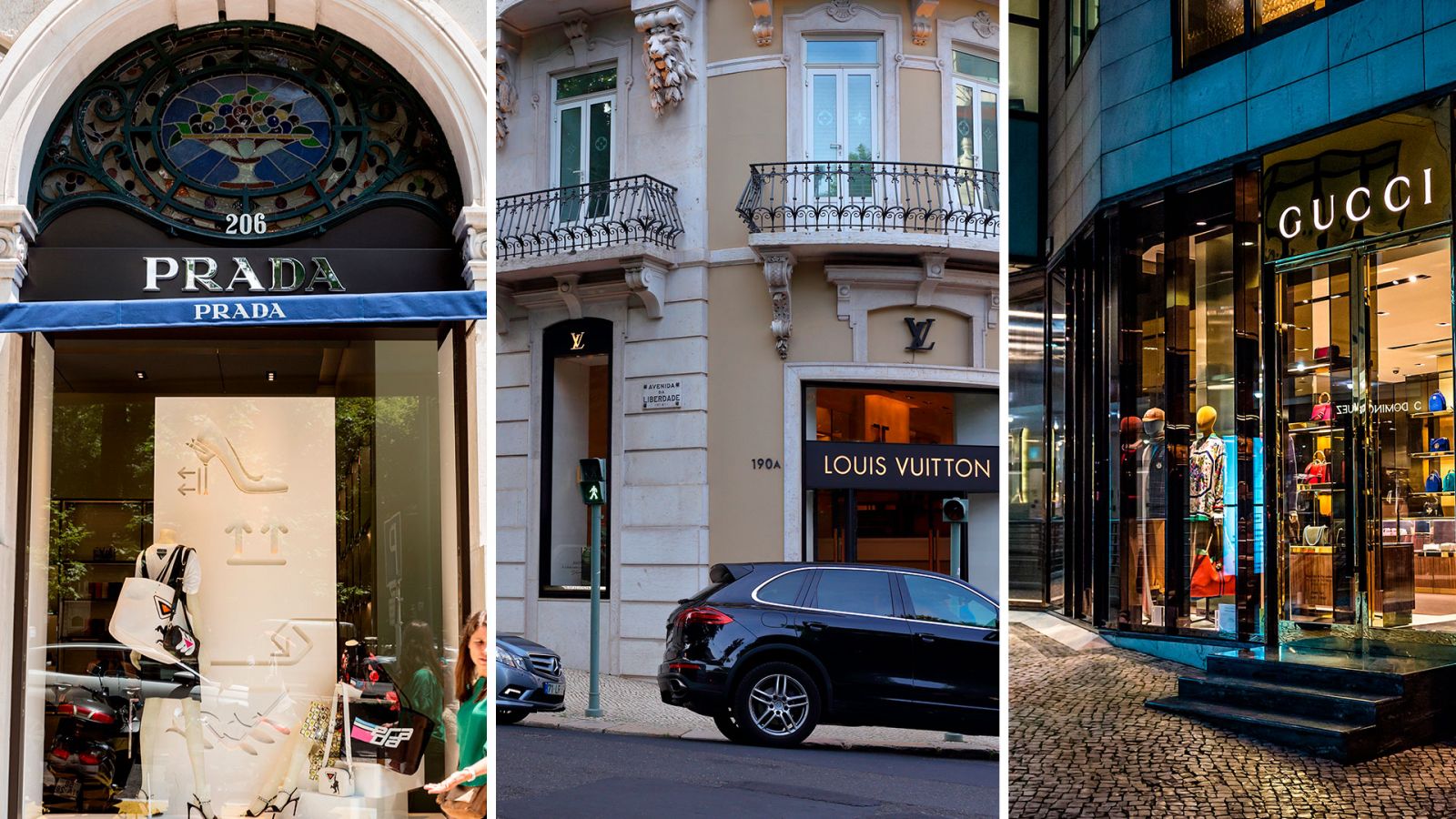 Lifestyle and Halal products
Growth in the Muslim community in Portugal and the prediction that Muslim tourists will return to the country when the Covid pandemic urgency eases are also driving a diversification in the Portuguese Halal food market. While only five years ago it was uncommon, expensive and difficult to find halal food in restaurants, today Muslim consumers are offered certified halal products in shops and restaurants serving halal dishes nationwide. Even major retailers are now importing halal food and selling halal meat.
With a significant Middle Eastern and Muslim presence in Lisbon, the options for a pleasant night out in any of the of the many Middle Eastern restaurants scattered throughout the city, ranging from inexpensive kiosk style diners that you can find at 3AM on a stroll through Bairro Alto and order a quick bite, to a full service experience in a high-quality restaurant such as Mezze, Yallah, Tantura or Cafeh Tehran. If you're thinking of visiting Lisbon, please be sure to check our Lisbon Guide and you'll find much more information, highlights and suggestions of places to visit.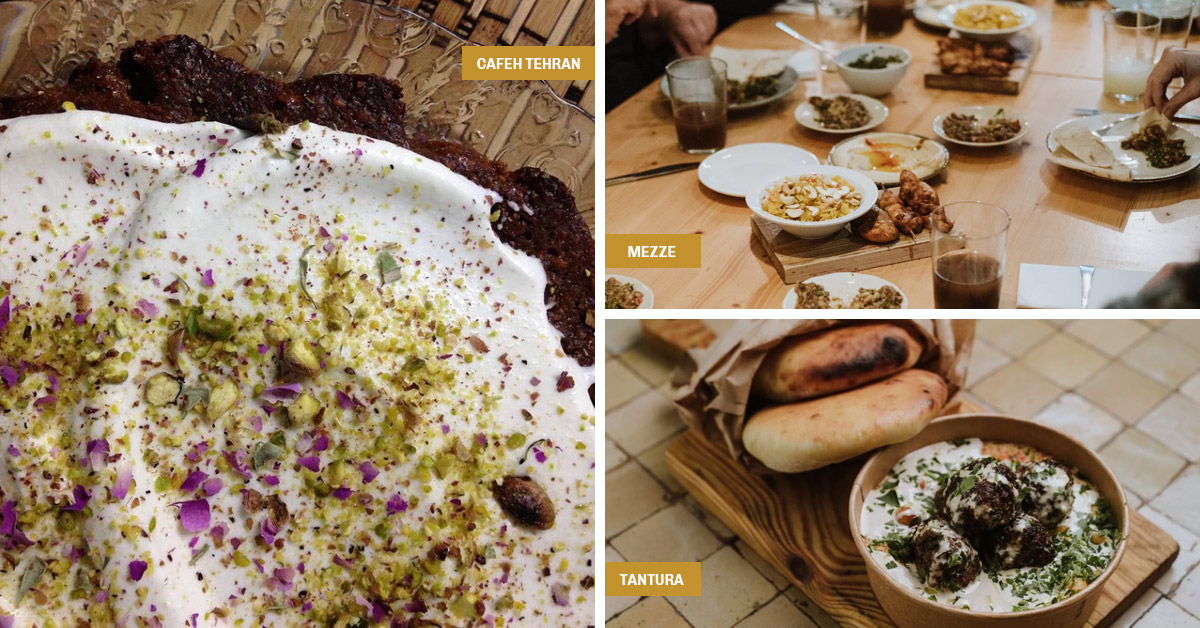 ---
Suggested articles:
---
Shared past connection
Today's continental Portugal, along with most of Spain, was part of Al-Andalus between 726, after the Umayyad Caliphate empire of Damascus quickly conquered the Iberian Peninsula from the Visigoths, until 1249, when Portuguese king Afonso the 3rd conquered back the Algarve to establish the borders that Portugal keeps to this day.
During this historic time, the Muslim population of the region that is now Portugal consisted mainly of native iberians, converted to Islam, and Arabs that were mostly noblemen from Syria and Oman and constituted the elite of these populations. There were also Berbers, a nomadic people who were originally from the Rif and Atlas mountains, in North Africa. Lisbon was one of the biggest cities during muslim occupation and there are still neighbourhoods today that are remniscent of that era, like Castelo, Mouraria and Alfama.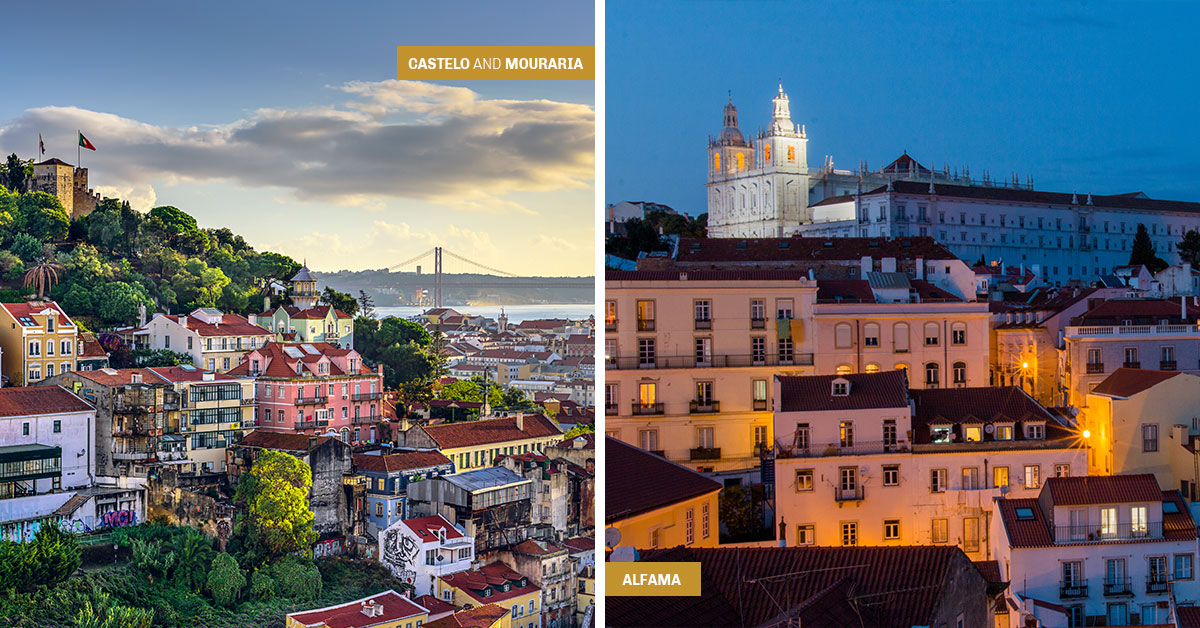 Portugal is a peaceful country
Portuguese people are known for being peaceful and welcoming. Furthermore, Portugal has figured in the top most peaceful countries in the world on the yearly Global Peace Index ranking report. This index results from a thorough investigation to all the nations envolvement in international conflicts, their level of internal harmony or civil discord among their citizens, crime rates, violent demonstrations, relationship with neighbouring countries, terrorist acts, political scene, among other social-related factors. Portugal is also part of the European Union, which reveals a healthy relationship with neighbouring countries and peaceful conduct in a community of united nations, demonstrates steady economic growth, low civil unrest, tolerant and inclusive society, among other factors that decisively contribute to the peaceful environment that is recognized every year.
High quality Healthcare and Education
Safety is a major topic when thinking of moving abroad, of course, but so is Healthcare and Education. Especially if a person is thinking of moving with their entire family, which may include children and senior citizens.
You will surely need to enrol your children in good schools. Within the Portuguese education system, there are options that fit every budget (public, private and international schools), however, if you plan to raise your kids in a multicultural setting, then international schools might be the best option. Also because of the unique challenges you face when moving to a new country, you may want to enrol your kids in schools that teach in your native language but also enable them to learn Portuguese. If any members of the family are thinking of following a business or management career, it is very important to know that according to the Financial Times, Portugal is the TOP country out of 50, featuring four of the best business management educational institutions in the world, shedding light not only overall on the country but rather giving a distinction for its superior calibre of higher education.
Healthcare is also an important topic for everyone and critical when you are planning to travel, and relocate abroad. For this reason it is important to highlight that Portugal was ranked in the 17th Position at the Worldwide Index of Healthcare Innovation. Portuguese healthcare centres, hospitals, and local pharmacies offer assistance in English, in order to provide proper medical care to visitors, especially during emergency situations.
For many reasons that we've explored in one of our pages,
Portugal is an excellent choice to move into
with your family or, at the very least, travel to and explore many times. The historical and cultural connections between the Portuguese and the Middle Eastern countries, along with weather similarities and ease to travel between territories are only a few of the reasons as to why Portugal is a great destination for anyone, but in particular for Middle Eastern families.

Sources: wikipedia / european commission