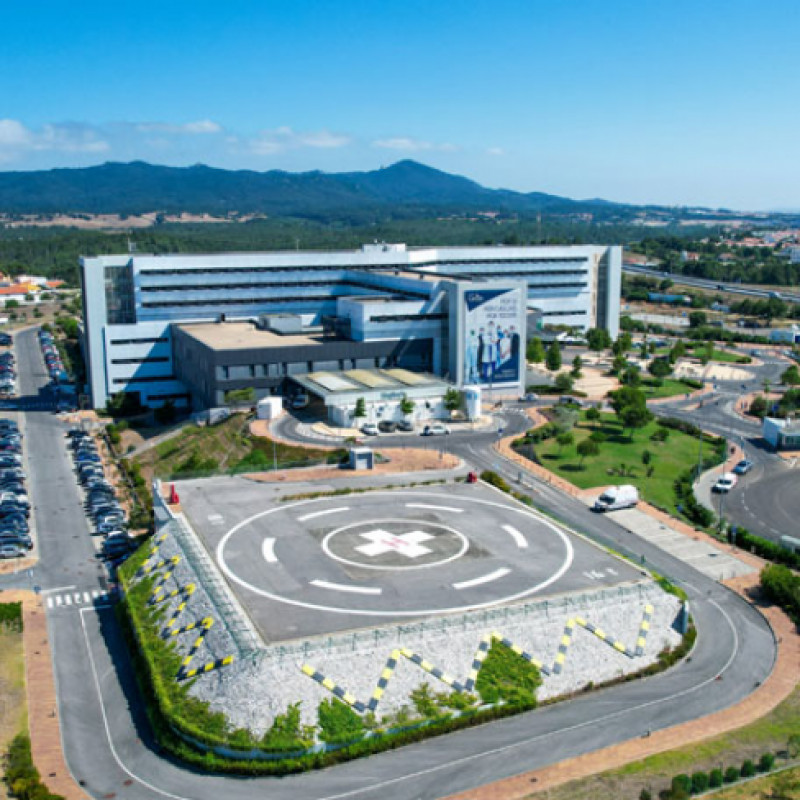 One of the main advantages of living in Portugal is its exceptional healthcare system. Offering attainable and high-quality care, the country ensures that both citizens and foreign residents have access to the finest healthcare services. This comprehensive guide is designed for expats and foreigners, providing essential information about the Portuguese healthcare system: how it works, who can benefit from it, and what you need to know before moving to Portugal.
Portugal Healthcare System
Portugal's healthcare system is one of the best in Europe, being ranked 17th by Euro Health Consumer Index 2018. Its benefits extend to foreign residents, making Portugal an attractive destination for expats. In Portugal, you will benefit from specialized care and hospitals, primary healthcare and pharmaceutical services, health insurance and private healthcare, emergency and urgent care, and health promotion and wellness – among other types of healthcare assistance. From all the perks, we must highlight the ease of access to the system, affordable medications, and the option of private healthcare and health insurance.
Does Portugal have good medical care?
Through the years healthcare in Portugal has undergone significant transformations. It was only during the 1970s that the country implemented measures that led to the establishment of a national healthcare system, guaranteeing universal access to healthcare services. Since then, the government has invested in healthcare infrastructure and services, resulting in a well-developed system known for its efficiency and effectiveness that we benefit from, nowadays.
Portugal's healthcare system stands out as one of the country's prime advantages for foreigners and expats considering a move to this beautiful nation. With its universal coverage and emphasis on accessible, high-quality medical care, the healthcare system in Portugal offers peace of mind and reassurance to those seeking wellness services and programs. In 2020, life expectancy in Portugal was six months higher than the EU average, according to European Commission.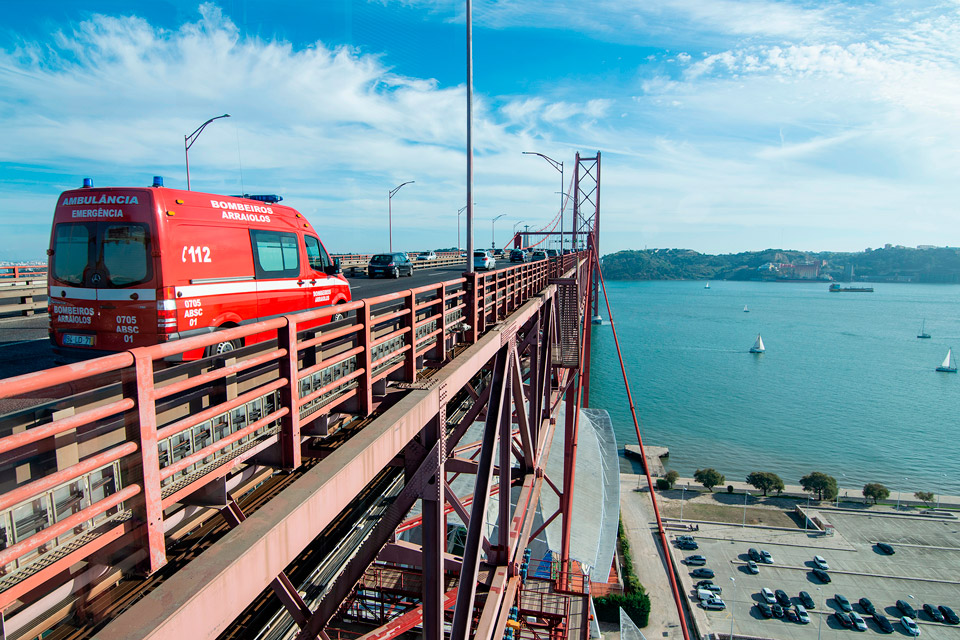 Promoting a Healthier Lifestyle in Portugal is one of the main objectives. The Portuguese healthcare system places a strong emphasis on preventive care, aiming to promote healthier lifestyles and reduce the burden of preventable diseases. Therefore, expats can benefit from vaccination Programs, health education campaigns and screening programs – such as cancer, diabetes, and cardiovascular diseases, enabling early detection and intervention.
Does Portugal Have Good Hospitals & Doctors?
The country is home to reputable hospitals and highly skilled doctors, ensuring quality healthcare services for residents and expats alike, and therefore excellent medical care with a well-developed health management system. Also, Portugal has a well-developed network of hospitals, both public and private, that provide specialized medical services.
Expats can benefit from the following features of the hospital network: a wide range of specialized medical services, including cardiology, oncology, orthopaedics, neurology, and more. These services are delivered by multidisciplinary teams of highly skilled healthcare professionals; advanced medical technology and state-of-the-art facilities, enabling accurate diagnoses, innovative treatments, and better patient outcomes; comprehensive treatment plans and efficient management of complex medical conditions.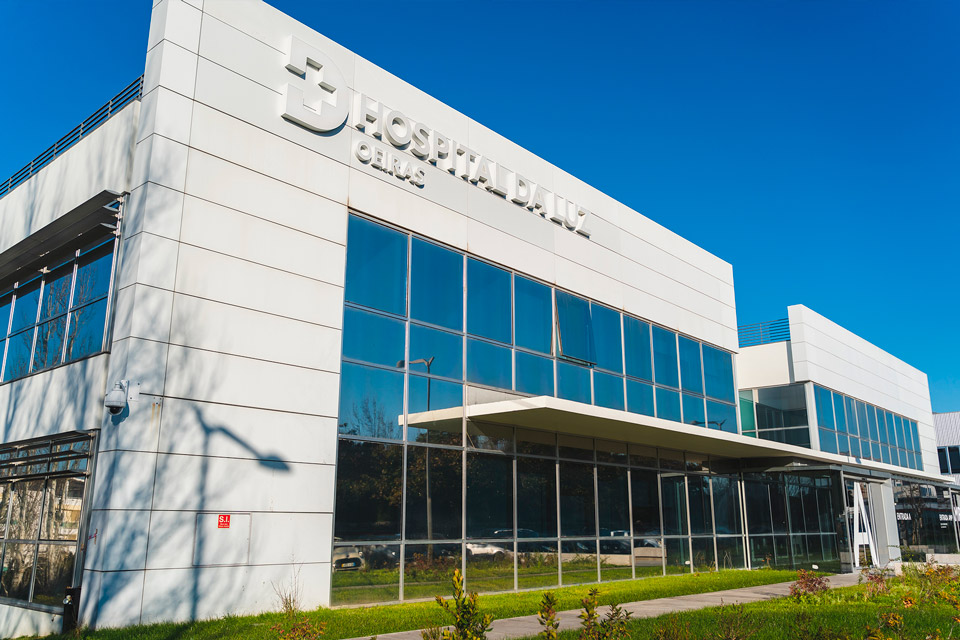 Family doctors are a popular choice in Portugal. These general partitioners (GP) undergo an additional four-year internship supervised by experienced specialists. These doctors provide comprehensive care throughout a patient's life. Their expertise and continuity of care make them a valuable resource within the healthcare system.
Portugal has also a prosperous private sector which offers additional options for those seeking personalized care and a higher degree of convenience. Private healthcare facilities and services in Portugal are known for their quality and accessibility.
In general, Portugal displays a healthcare system which provides a range of choices to cater to diverse needs and preferences for people looking to move into a new country, remote workers, and retired people but not only. In conclusion, foreigners and expats can choose between public or private sectors, being assured that both options cater to quality medical care, good hospitals and excellent doctors.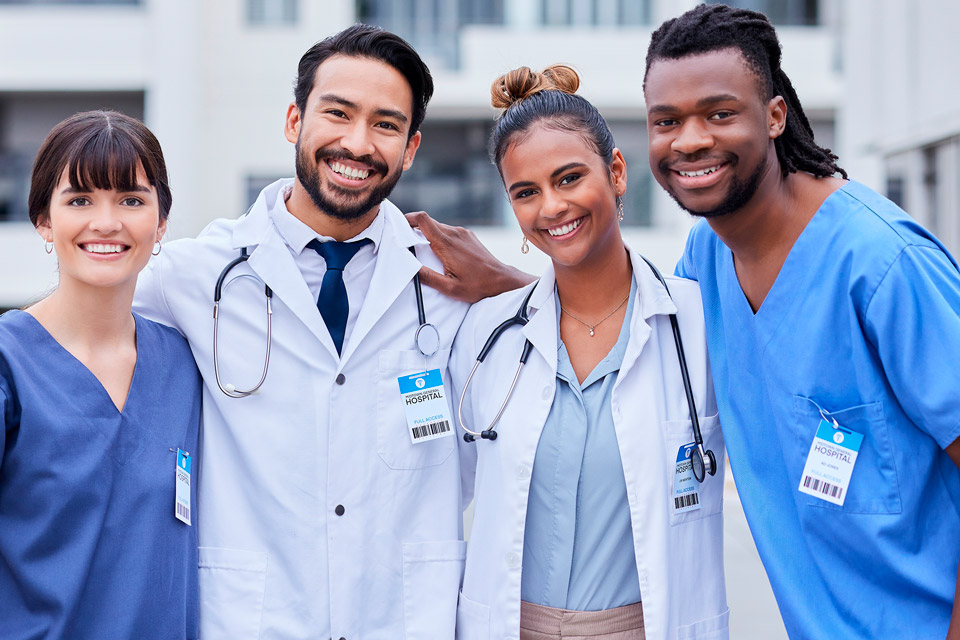 What are the Healthcare Costs in Portugal?
Regarding healthcare costs, Portugal offers accessible options. The public sector provides free healthcare services for children under 18 and individuals over 65 years old. Additionally, private healthcare options are available for those seeking additional benefits and faster appointments through paid consultations.
Many doctors work in both private clinics and public institutions, which represents a choice of faster appointments through paid consultations. In addition, most specialists are proficient in English, facilitating communication for expats and foreigners.
But expats should be aware of the prescription and medication costs in Portugal, regarding the co-payment system, affordable medications, and subsidies and exemptions. In a nutshell, the Portuguese healthcare system operates on a co-payment system, where patients contribute a portion for the cost of prescribed medications. The co-payment amount varies depending on the medication and individual circumstances.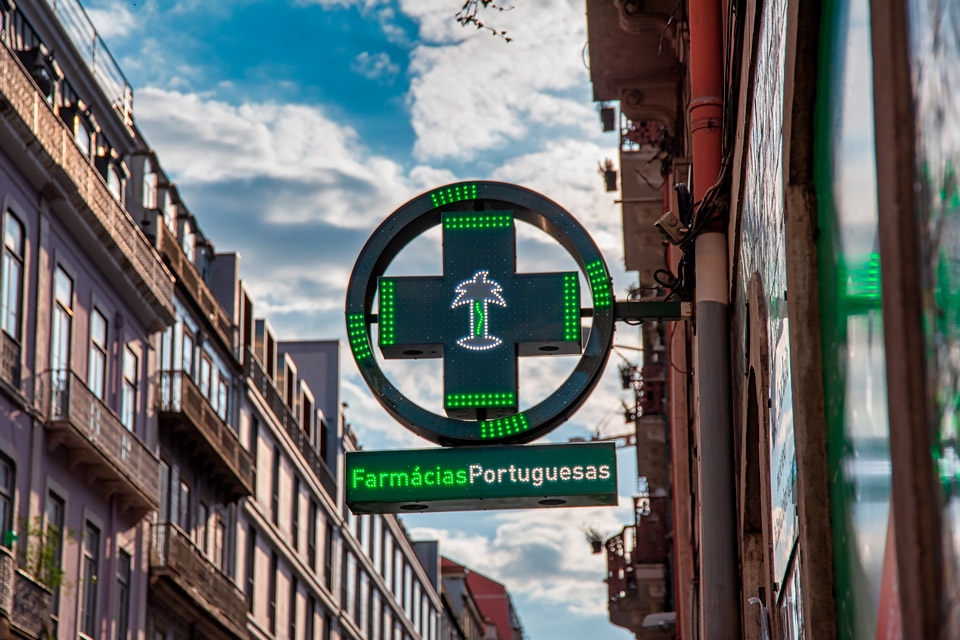 Backing this up, the cost of medication in Portugal is generally affordable compared to many other countries, due to the government regulation on drug prices, ensuring they remain reasonable and accessible to the population.
For last, certain groups, such as low-income individuals or those with chronic diseases, may be eligible for subsidies or exemptions from medication costs. These measures aim to ensure that essential medications are accessible to those who need them. All this information is available on INFARMED's website.
What's the Difference Between Public and Private Healthcare Systems?
Both private and public healthcare systems have their advantages in Portugal, expats can choose between both options, considering which is more suitable for their case.
Regarding private hospitals, there has been a record activity increase of 20% in 2021, according to INE. The same source states that the activity of public sector hospitals increased in all areas, with emphasis on surgeries in the operating room, also more than 20%.
Public hospitals in Portugal provide high-quality care, with experienced healthcare professionals and modern facilities, also they are accessible to all residents, including expats, and offer a wide range of services – representing a symbol of quality and accessibility of care for the population.
Likewise, the public healthcare system in Portugal is more affordable, as it is funded through general taxation. Local Health Centres (Centros de Saúde) serve as primary healthcare hubs. Expats can access a range of services at these centres, including scheduling appointments with a GP at local health centres for routine check-ups, diagnosis, and treatment of common illnesses. Health Centres Local also often provide nursing services, including vaccinations, wound care, health education, and support for chronic disease management.
On the other side, for expats residing in Portugal, having private health insurance can be a valuable addition to the public healthcare system. Health insurance offers individuals enhanced benefits and increased flexibility, granting them greater control over their healthcare choices. This includes the option to choose their preferred doctors, hospitals, and specialists. Private health insurance plans often provide shorter waiting times for appointments and access to advanced treatments and technologies.
Additionally, private health insurance coverage extends beyond the borders of Portugal, ensuring peace of mind when travelling or during temporary stays in other countries. It's important to note that private health insurance plans vary in coverage, costs, and specific benefits.
How Can Foreigners Benefit from Portuguese Healthcare?
One of the advantages of the Portuguese healthcare system is its accessibility. Expats and foreigners who become legal residents of Portugal are entitled to the same healthcare benefits as Portuguese citizens.
To access healthcare services, individuals must register with their local health centre and obtain a National Health Service (NHS) user number, which grants them access to a wide range of medical services.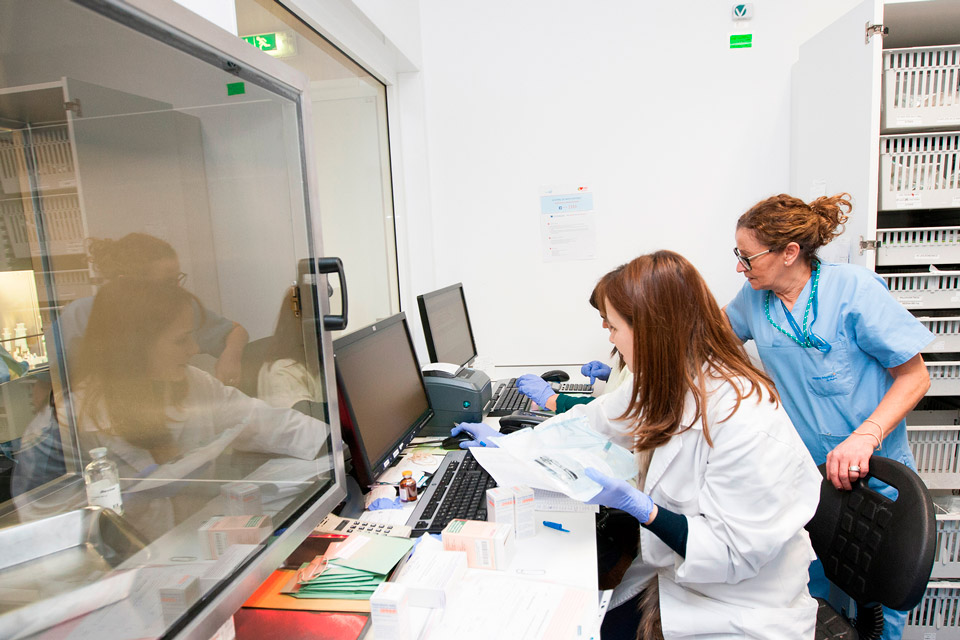 The National Health Service Card serves as proof of identity for individuals accessing healthcare services within the Portuguese National Health Service (NHS). This card is essential for receiving healthcare treatment, obtaining prescribed medications, and requesting necessary diagnostic and therapeutic procedures.
All foreigners having residency authorisation can obtain the NHS card. And for the process to be initiated, they must show in the health services of their area of residence, bringing documentation proving their residence authorisation in the national territory, according to the situation.
How Does Healthcare and the High-Quality of Life in Portugal Stand Out from Other Countries?
Moving to a new country involves considering numerous factors, and one crucial aspect is the healthcare system. When it comes to healthcare in Portugal, expats and foreign residents can rest assured knowing that the country offers a reliable healthcare system that provides accessible, high-quality medical care.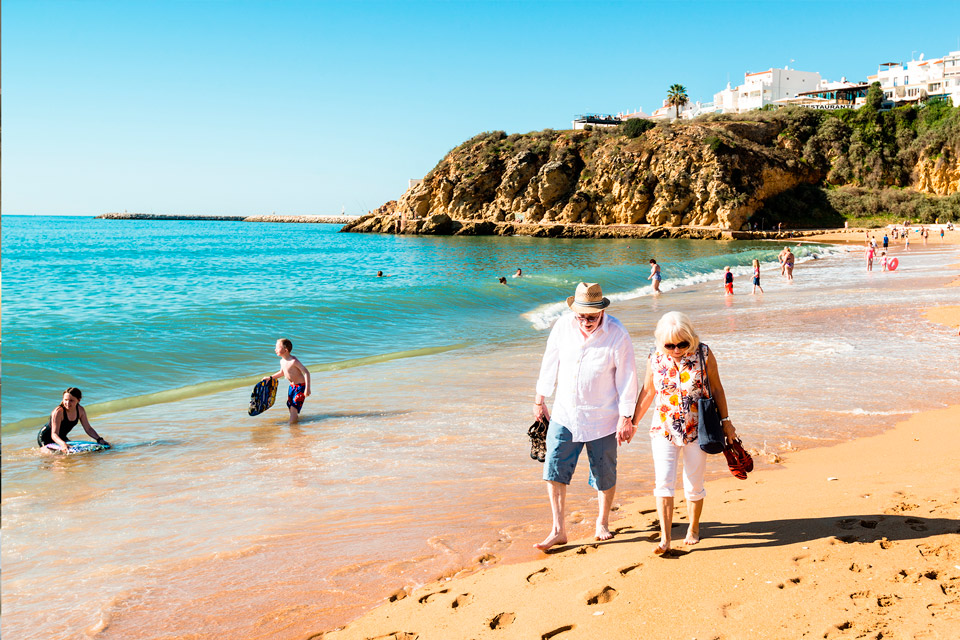 Moreover, Portugal's lifestyle quality is one of the main reasons why its average life expectancy is improving by each year. "An international study, released by the British journal The Lancet, reveals that health has improved worldwide since 2000, namely in infant and neonatal mortality and access to health care, among other indicators. Portugal is among the 22 best countries in the world in terms of the health of its inhabitants.", stated SNS.
Retiring in Portugal: Which are the Healthcare Benefits?
According to International Living's Annual Global Retirement Index, Portugal makes the top of the list of "The World's Best Places to Retire in 2023". As revealed by the survey, what makes Portugal one of the most popular retirement destinations on the planet is the low crime rates, locals being kind and genuine, there is a short bridge regarding the language – as English is taught in schools – residents have access to both the public and private healthcare systems, the climate is enjoyable, expats blend is easily, and it is a great country to discover.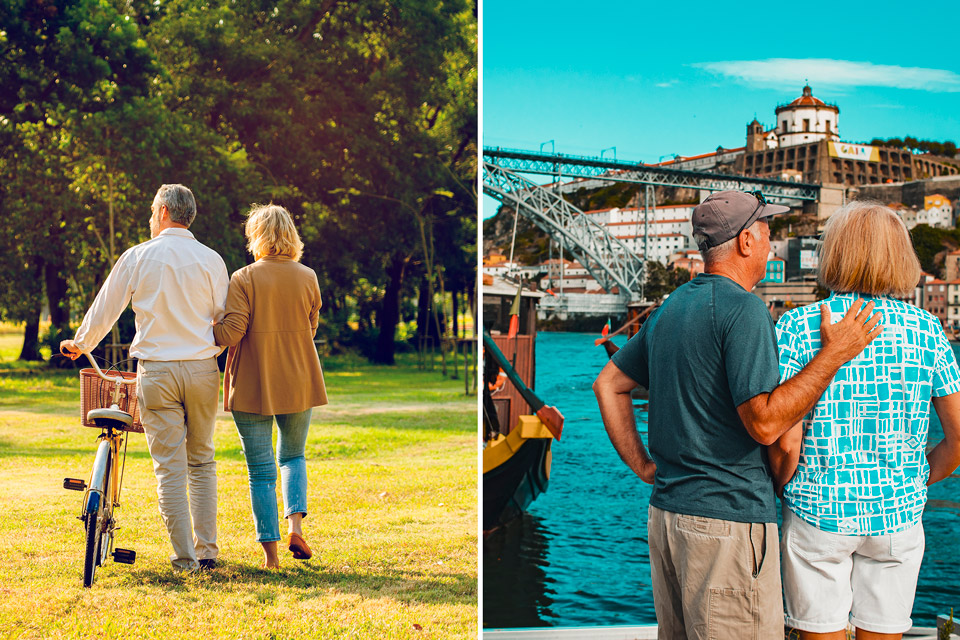 With its sunny beaches, coastal lines, cosmopolitan lifestyle but also calm and relaxing atmosphere, historic heritage, delicious cuisine and other extraordinary characteristics, Portugal is a mirror of a high-quality lifestyle either for living with your family or for retiring, always with the certainty that you are backed up by an uncommon healthcare system that will attend to all your needs 24/7.
Healthcare and Portuguese Golden Visa Programme
Portugal has introduced significant amendments to its Foreigners' Law and corresponding Regulations, revolutionizing the immigration landscape. These changes reflect the government's commitment to fostering a welcoming environment and attracting regulated immigration that adds to the nation's cultural fabric.
Adapting the law represents a way for immigrants to interact with the public administration, facilitating their integration into Portuguese society. The focus is on providing support, resources, and guidance to immigrants to help them adapt to their new environment and access the necessary services and opportunities – like a good and complete healthcare system.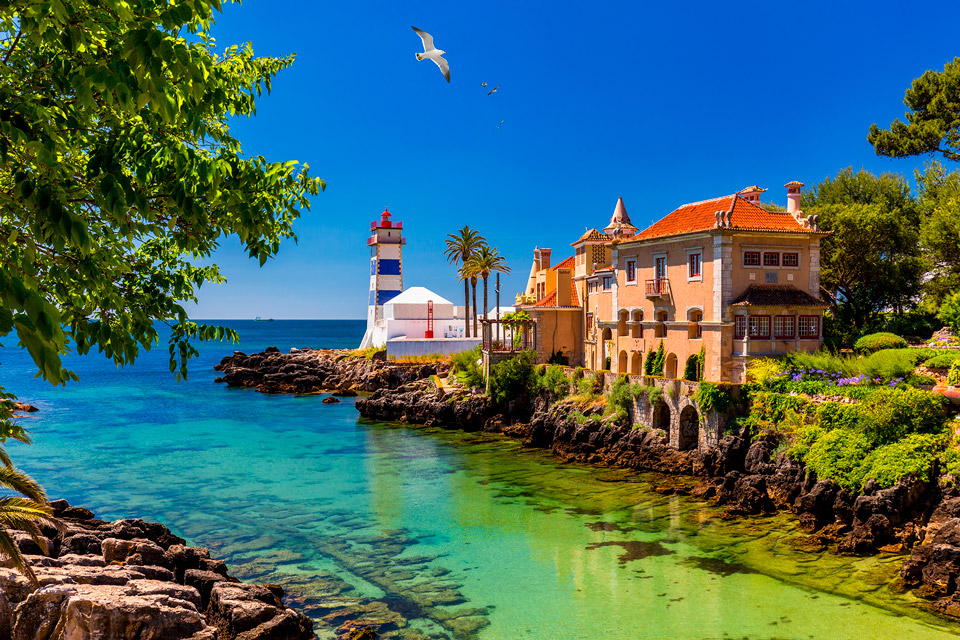 In the same way, Portugal Golden Visa has gained international acclaim as a gateway to a world of possibilities. Among many benefits, it offers residency and investment opportunities, and the programme also opens the door to Portugal's exceptional healthcare system.
By submitting their application to the Portugal Golden Visa programme, investors gain access to Portugal's high-quality healthcare services. The country's healthcare system, renowned for its universal coverage and advanced medical technologies, becomes readily available to those who choose to make Portugal their home.