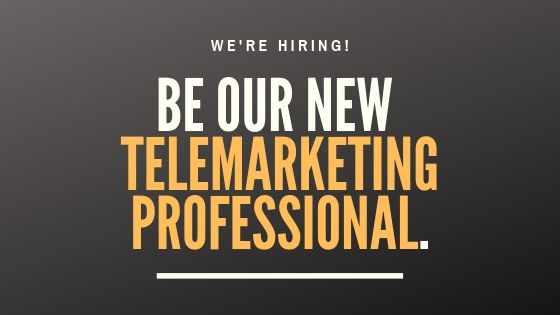 TELEMARKETING PROFESSIONAL (LISBON)
Portugal Homes is looking to recruit experienced Tele Marketing staff to join their growing office. We are building a new team in Lisbon and would like you to be a part of it, previous experience in a Telemarketing role is essential and all applicants will need to be fluent in English.
We have positions open for English, Portuguese, Turkish, Chinese, Indian & French speaking staff, you will be part of a dynamic team that will contact clients who are interested in our services and would like further information, no experience in the Real Estate sector is needed and there is no cold calling involved.
If you have previous experience in Telemarketing and are looking for a new challenge then this could be the role for you, working in a state of the art office alongside a high achieving team for one of the fastest growing Real Estate companies in Portugal.
The office is based on Avenida Da Liberdade and you will spend the majority of your day on the phone calling clients from around the world that have enquired directly with our company for Real Estate & Investment purposes, we contact Mid to Senior level professionals so a professional and skilled approach is essential at all times.
You will need to be self - motivated and positive in a demanding role that requires you to be organized and efficient with a desire to achieve more, good keyboard skills are also an advantage as writing up your client reports efficiently will allow you to make more calls during your working day.
The role includes a structured development program designed to enhance your ability to progress into management and grow within the company, A comprehensive training program on our business, the market and what we do will be provided for every successful applicant.
Shifts Include:
- 06 am / 03 pm
- 11 am / 08 pm
A basic wage of 15,545.75 Per Year with realistic target earnings of 51k, top performers already take home 70k+
This role is not your stereotypical Telemarketing role as all our leads are warm and have asked to be contacted, A full contract will be offered to the successful applicant after an initial trial period.
Start Date: Immediate
Job Type: Permanent
Contract Length: Full Time & Permanent after initial Trial
Positions Available: 6

- Please send us your CV in English to info@portugalhomes.com, with your name and position in the email's subject.
________________________________________________________________________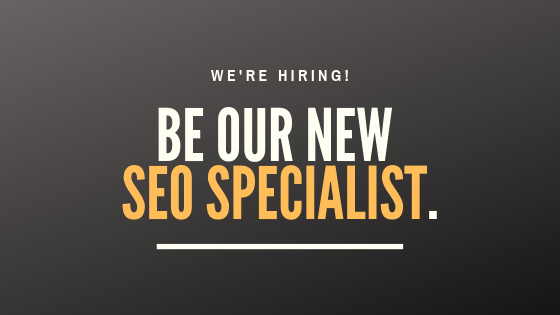 SEO SPECIALIST (LISBON)


Portugal Homes in Lisbon seeks qualified seeks a qualified SEO Specialist. We are a leading estate agency with AMI Licence 14414 and are currently looking for a full-time SEO Specialist. Candidates with some level of experience will be preferred, but not only. Also, you'll be expected to demonstrate a combination of interpersonal, sales and marketing skills.
Key Requirements:

- Prior experience in content marketing, content growth and SEO
- Working knowledge of search engine optimization practices
- Outstanding ability to think creatively, strategically, and identify and resolve problems
- Excellent verbal and written communication skills
- Ability to work within a team and independently
- Familiarization Google analytics, Google Search Console
- Experience with website optimization tools
- Strong organizational, time management, and analytical skills
Responsibilities:
- Reviewing and analyzing client sites for areas that can be improved and optimized
- Preparing detailed SEO strategy reports
- Identifying powerful keywords to drive the most valuable traffic
- Running PPC campaigns (if experienced)
- Writing powerful calls-to-action to convert visitors
- Filling websites and other content with effective keywords
- Writing effective SEO content for blogs, websites and social media accounts
- Developing link building strategies>
- Analyzing keywords and SEO techniques used by competitors
- Keeping updated on both white hat and black hat SEO strategies to avoid stay within search engine guidelines
- Compiling and presenting SEO guidelines
What we offer:
- A competitive salary for the right candidate
- Help and support from the Digital Marketing Manager
- Full training provided by the team
- A multidisciplinary team
- A fast-moving exciting environment
- Multi-Brands to work on
To Apply:
- Send your CV to catarina.tavora@portugalhomes.com
- Submit a cover letter explaining why you would be a great fit into our team
________________________________________________________________________