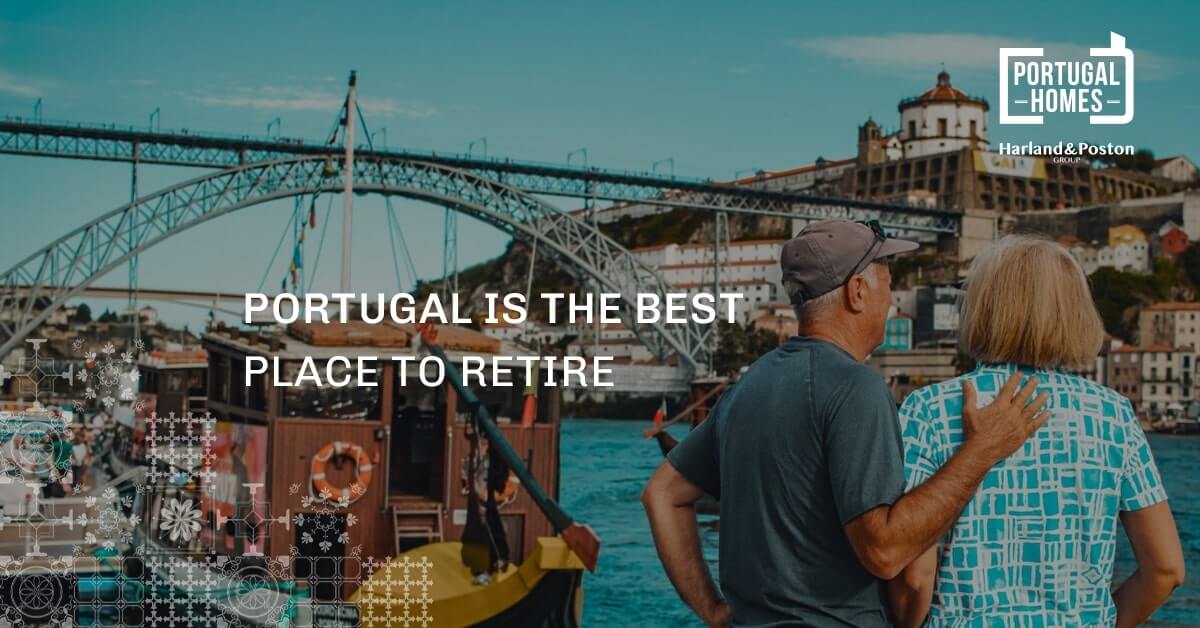 Are you thinking of where to retire from abroad? There are endless possibilities of where to relocate for retirement, and finding the proper place is the key. Retirement is about living a healthier and happier life without breaking the bank. Searching for the proper balance between the bills and the comfort your new home will deliver back.
There are several options across the world, but only a few present that perfect balance everyone is looking to have. Some places, for example, are highly safe but have a too expensive cost of living, others have an affordable life, but the climate conditions are way too adverse. Likewise, sometimes we can easily find countries that can provide the perfect life we have in mind for retirement. Still, then we face another problem: the impossibility of requesting a residence visa due to the country's bureaucratic requirements.
What if we tell you that you can have all that in just one place? Portugal is right now in the spotlight of Europe, and the recent migration waves show that Portugal is one of the best places to retire in the world.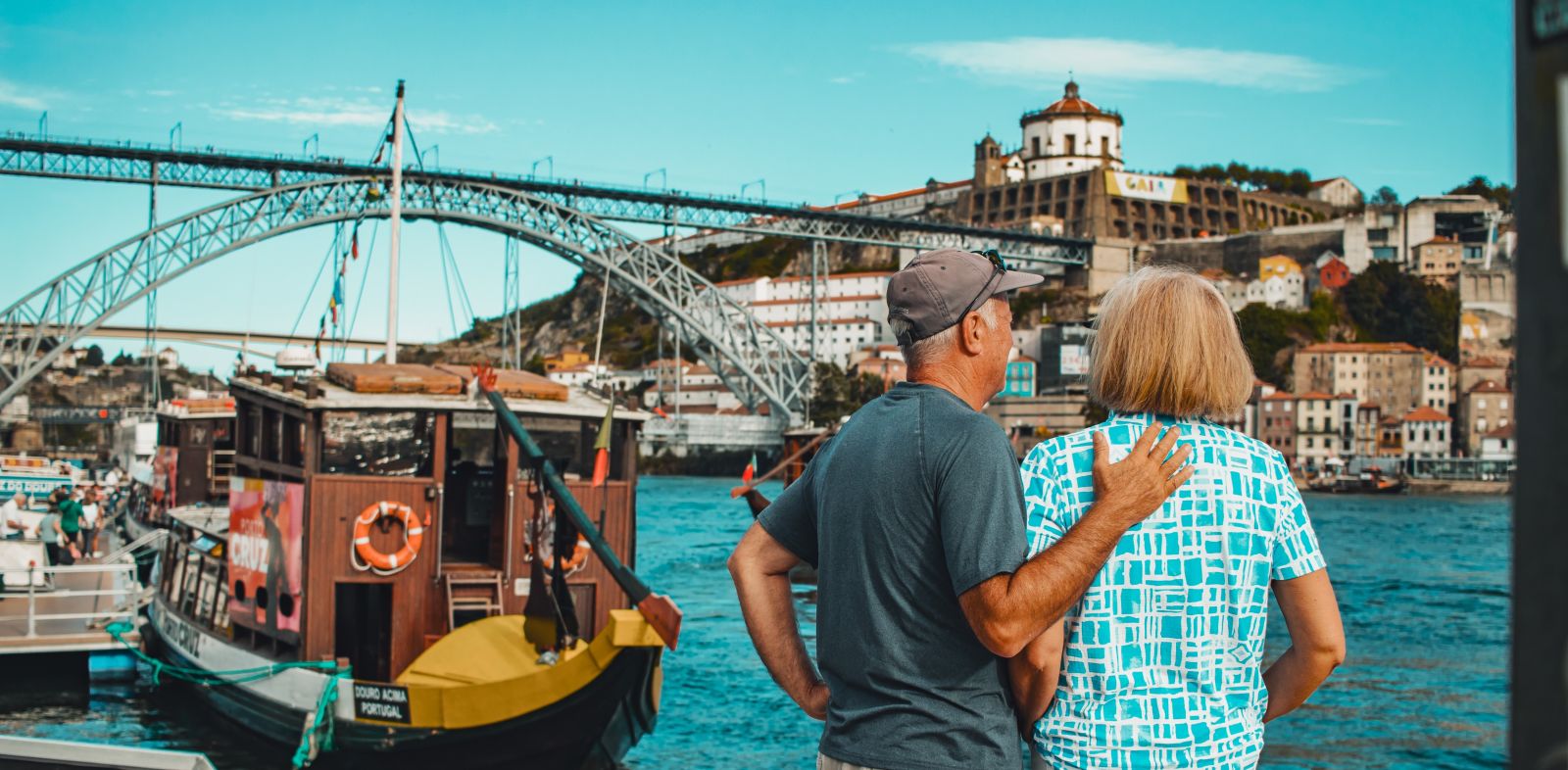 Is Portugal a good place to retire?
Portugal is one of the best places to retire in Europe. The country offers a fantastic quality of life to its residents, with a significantly affordable cost of living, including east European countries. Our opinion at Portugal Homes may be biased, however, the data cannot be fooled! It is a fact that Portugal is a good place to retire.
Portugal offers a multitude of sights and activities fit for everyone, especially the outside ones, considering the inviting weather. With more than 300 days of sunlight, Portugal holds a neverending charm. It is a great country to retire to, especially with a large amount of annual sunshine you will receive every day, which will boost your vitamin D with plenty of peacefulness and tranquillity whether you are by the city, beach or countryside.
Portugal and its beautifully ornate architectural landmarks hold rich century-old history noted by UNESCO as World Heritage Site and meaningful traditions that continue to exist through the generations. As it is an old nation, you will find a lot of history here. It is normal to travel around and find important roman ruins, or maybe a fortification date from the Morish period. The country is attractive in all senses.
Another significant reason that puts Portugal in the spotlight as the best country to retire is the cost of living relatively low; for example, a couple can live comfortably in Portugal at €2,500 a month. This amount varies upon the region, as the closer you are to primary destination districts such as Lisbon, Porto, Cascais and the Algarve, the cost of living can go up in price but not drastically; and in all fairness, it is all about holding a balanced lifestyle, and living like a true Portuguese in the community.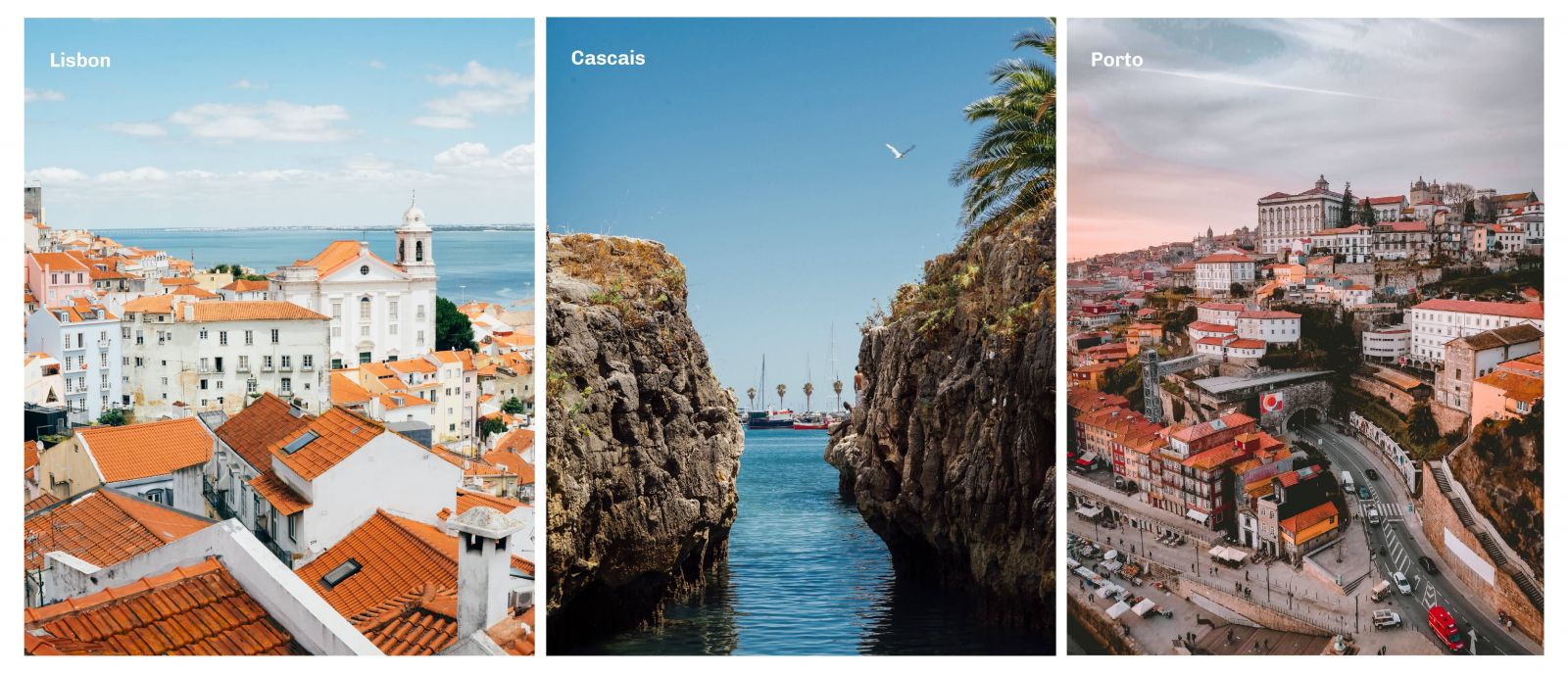 Portugal, the 4th Best Country to Retire
Annually, the Retirement Index conducts comprehensive survey research to determine which countries offer the best retirement destinations across the globe. The 2022 Annual Global Retirement Index ranked Portugal as the 4th best place for retirement living. The index uses as a base for its ranking of hundreds of opinions and real-life experiences compiled by trusted sources. The index uses the below metrics to evaluate the best retirement place: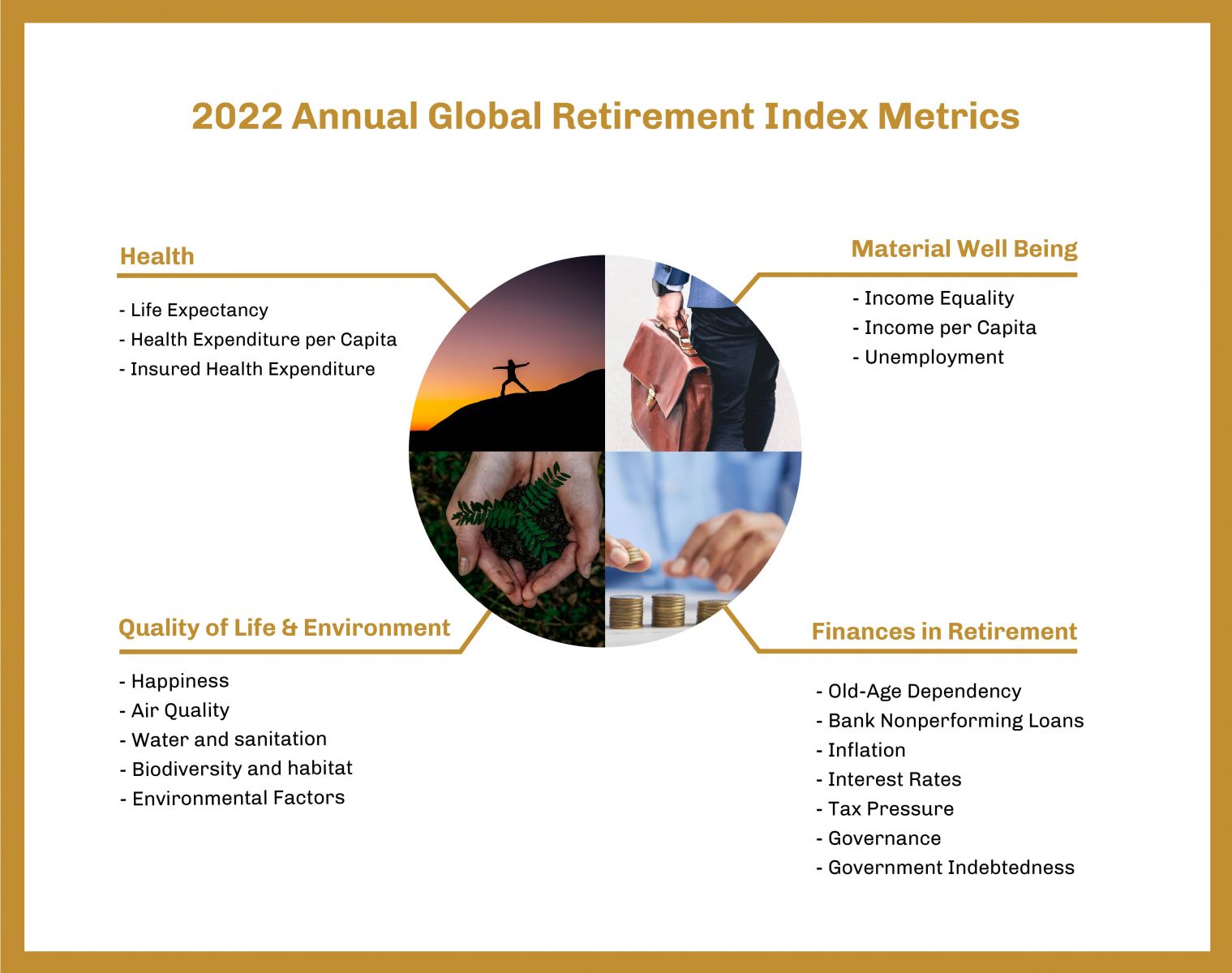 Overall, Portugal ranks highly in many metrics to meet 4th place, not only in terms of climate, and cost of living; but also in healthcare, safety, and the availability of visas and residency programs to foreigners, which are the benefits of relocating for retirement. Now the only choice is where to retire in Portugal, and Portugal Homes is here to help!
Read our ultimate guide on Retiring in Portugal!
Best places to retire in Portugal
Now is the time to select the best location that fits your lifestyle! If you are a city lover that prefers apartment living with a terrace and staying near city centres, then perhaps a city like Porto or Lisbon is your best bet. Both riverside cities are beautiful, with plenty of charming qualities, such as a vast offer of cultural events and gastronomical experiences for retirement living.
Porto area
Porto, one of the oldest European city centres, is most famously known for its port wine production, with the Douro River as its main sightseeing feature in a university-bound city with a colourful artistic inclination in its joie de vivre. You can enjoy a stroll along the Douro River in Ribeira District, get enthralled by the stacked apartment building, each one featuring a different tone, and find beauty in its rusted and faded paint façades.
Lisbon & nearby coastal towns
As for the capital city of Portugal, Lisbon holds a collection of wonderful must-see landmarks, museums, and magnificent riverside views of the Tagus river sitting pretty on top of the famous eight hills. Lisbon offers fantastic apartments for the city lover, options to live in a refurbished building with old world charm, or live in a modern apartment in areas such as Parque das Nações, or venture further along the seaside into Cascais, and Sintra location areas.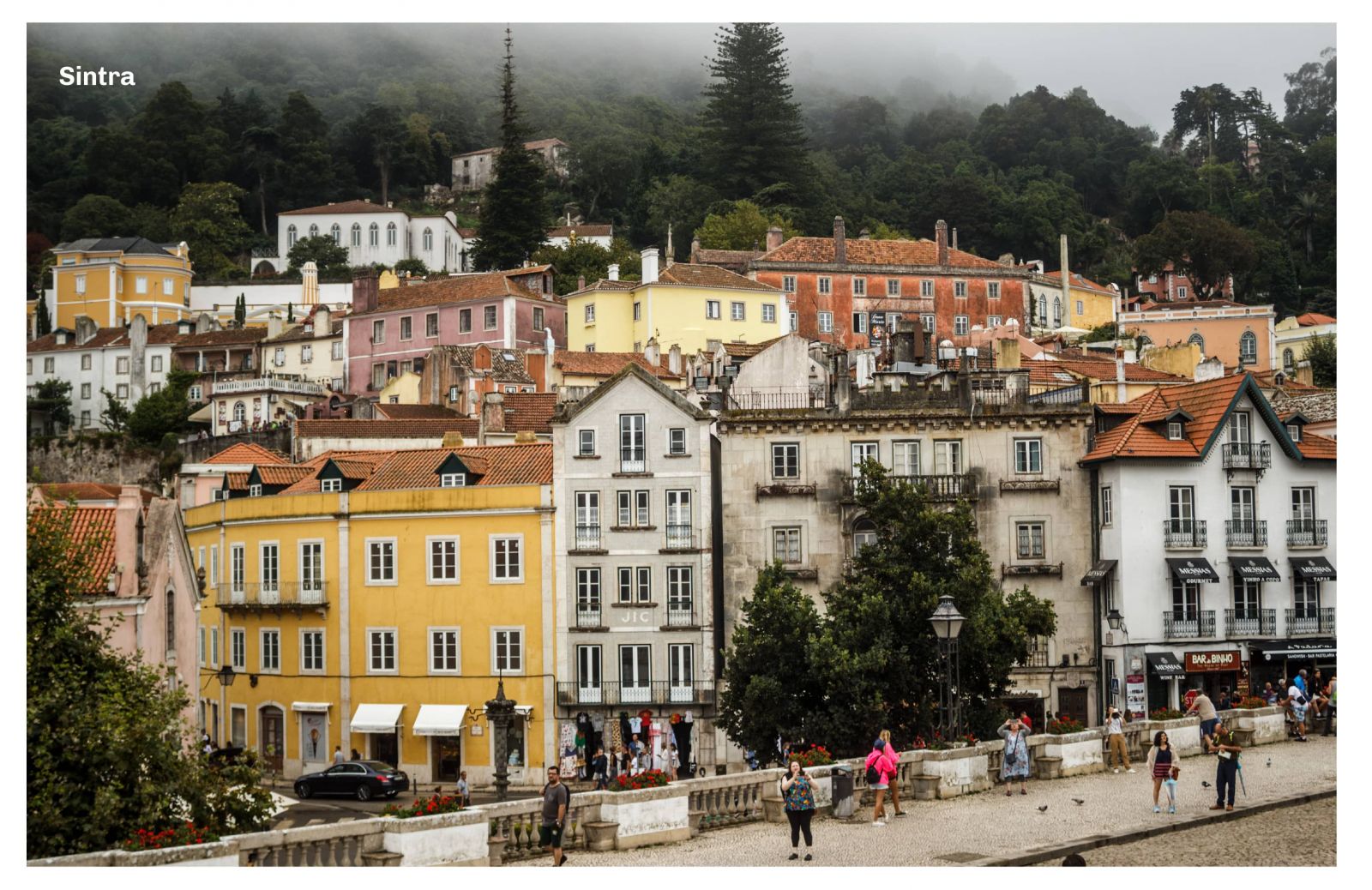 Portuguese islands & sunny Algarve
Now for those seeking pure paradise locations with plenty of beach adventures, we suggest purchasing your home sweet home for retirement in the Algarve, or even a more tropical choice with the Madeira, and Azores islands. The Algarve region has been beloved by many newcomers and tourists, offering outstanding beaches, oceanview apartments, and villas that are a dream to retire in. You can indulge in living with the local Algarvians; at old fishing towns-turned-cities, hosting numerous commerce, golf courses, and green spaces, with plenty of natural attractions, and of course fabulous seafood and fish restaurants.
In the archipelago islands of Portugal, Madeira and the Azores, the natural landscape is utterly breathtaking. For instance, the Azores was honoured in 2021 as Europe's leading adventure tourism destination by the World Travel Awards, and the city of Funchal in Madeira ranked as the 5th best city to properly invest in the globe. The islands are known for their agriculture, producing national dairy products, and high-quality fruits such as Madeiran bananas, and the Azorean pineapple.
Here in the Azores or Madeira, a perfect home or villa with ample yard space for gardening would make an excellent place to retire. You can still be close to the city centre of the island, experience the surrounding nature views, and enjoy a bit of peace. Ultimately, Portugal offers many different location options for retirement living!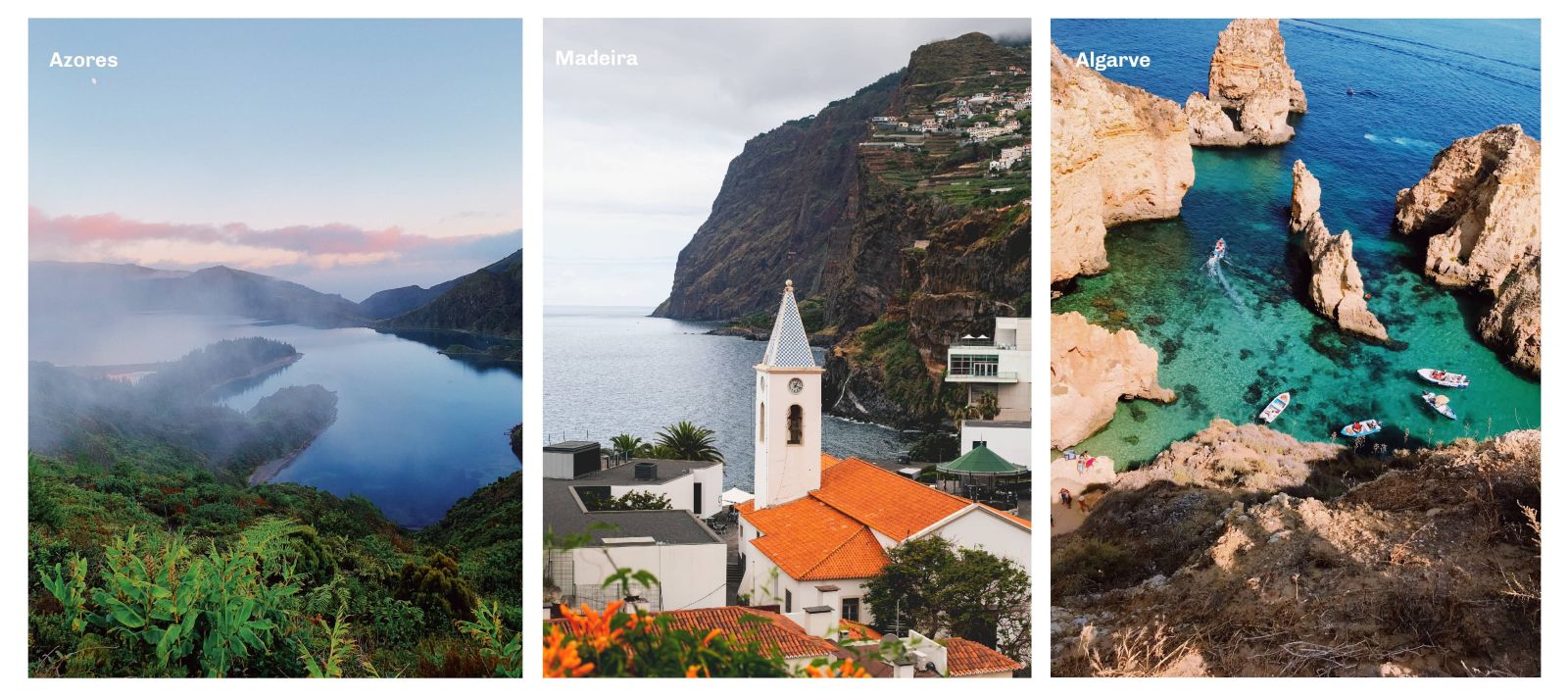 Portuguese lifestyle on retirement
Living in Portugal like a local is key; you will need to get acquainted with Portuguese customs such as the double-cheek kiss greeting and learn the language which will undoubtedly enrich future friendships with fellow Portuguese. Efforts to speak Portuguese will always be graciously received, although, if ever in despair do not worry. Portugal is considered to have one of the highest English-speaking populations in Europe, ranked in 2021, in 7th place! Portugal also has implemented free Portuguese language classes at schools throughout the country, and there is a Portuguese language test, called the CIPLE Exam, if you wish to hold permanent residency or Portuguese citizenship.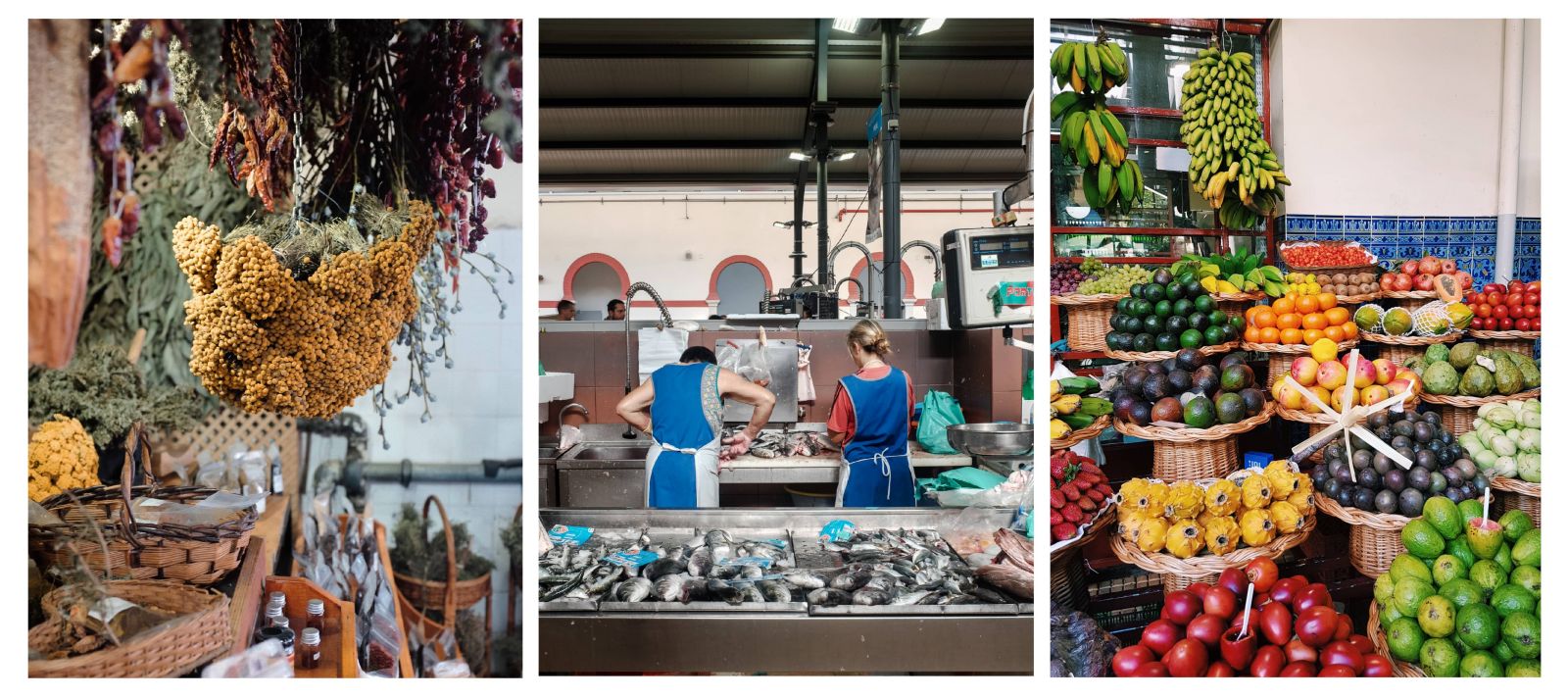 When living in Portugal, we suggest venturing into traditional markets for your weekly produce, fish, meats, cheese, bread, and baked goods; they are fresh, and locally sourced, and you will be supporting local businesses in your neighbourhood. The Portuguese are known for their culinary and pastries, and we are positive that you will be delighted with the variety of meat and fish dishes to choose from or taste the numerous versions of the beloved codfish. Portugal is the country that consumes the most codfish, next to Spain, and Malta; so if you are a seafood and fish lover - Portugal is the right place for you! For eating out in Portugal, check out the restaurants that serve traditional food, generally, eating out is very reasonable, even with a good bottle of wine, and also note if there is a lineup of people outside, then it is a clear sign that it is a good restaurant.
Retiring in Portugal can be an amazing adventure, but the process of Moving to Portugal can be easier than you expect. Check our ultimate guide!

---
Read More:
The Best Places to Live in Portugal
Safest countries in the world in 2022
Portugal's Golden Triangle in the Algarve
The cost of living in Portugal
Healthcare System in Portugal: A Key Benefit for Expats and Foreigners
---