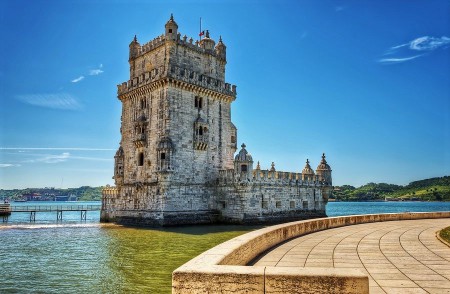 Belém Tower
Built in 1514 and previously used to defend the city, this tower is packed full of historical significance. Soaring above the seafront of Lisbon quays and built by the Portuguese architect Francisco de Arruda, the Torre de Belém is one of the most iconic features of Lisbon. This iconic tower has 5 floors which are named, the ground floor is the Governor's Hall, The King's Hall, The Audience Hall and The Chapel which leads onto the roof terrace. Visit the Belém Tower website for more information >
Opening Times
May to September: 10am - 6.30pm
October to April: 10am - 5.30pm
Closed Bank Holidays
Pricing
It costs €6 to visit this attraction but seniors and children can receive 50% off their ticket price.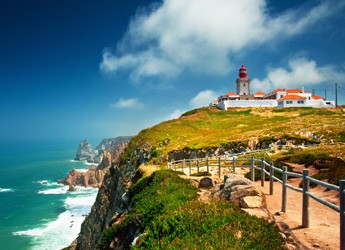 Cabo da Roca
Cabo da Rocais the westmost point of mainland Europe and is an excellent viewpoint which looks out to sea with a lighthouse, a tourist centre and not much else around, which is the main reason people visit this attraction. This viewpoint is 150 metres above sea level so you can expect to see amazing panoramic views of the Atlantic ocean.
Until the end of the 14th century it was believed that the windy cliffs of Cabo da Roca was the edge of the world which is something you can certainly picture when you soak up the atmosphere and look out to sea.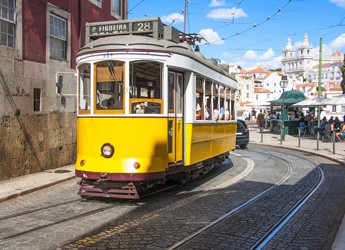 Ride Tram 28
While in Lisbon you must visit the old town, here you will find one of the most fun attractions to do, taking a ride on Tram 28. Why is this tram ride so important you may ask? Well the number 28 Tram travel from Martim Moniz to Campo Ourique, passing through the most popular tourist area of Lisbon such as Baxia, Graca and Alfama.
This tram ride is very popular so to avoid crowds it's recommended that try and travel before 11am. If you are looking for a historical tour of Lisbon, you can opt for a Tram 28 ride and a walking tour that lasts up to 3 hours long. For more information and ticket prices check out the Lisbon 'Get Your Guide' website HERE >
Ticket Prices
A single ticket price is €2.90
A 24 hour public transport ticket which includes other forms of transport as well as tram 28 only costs €6.30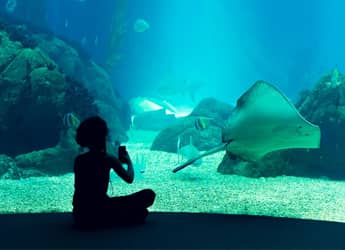 Oceanário de Lisboa
Oceanário de Lisboa has recently been awarded a Tripadvisor certificate of excellence. The large aquarium has 5 million litres of salt water and is home to many species of marine life from tropical fish to rock-frog penguins. The aquarium also offers a temporary exhibition presenting tropical forests, stimulating senses through the smells and sounds of the forest.

Ticket Prices including Temporary Exhibition
Children 0-3 Free
Children 4-12 12€
Adults 13-64 18€
Adults 65+ 12€