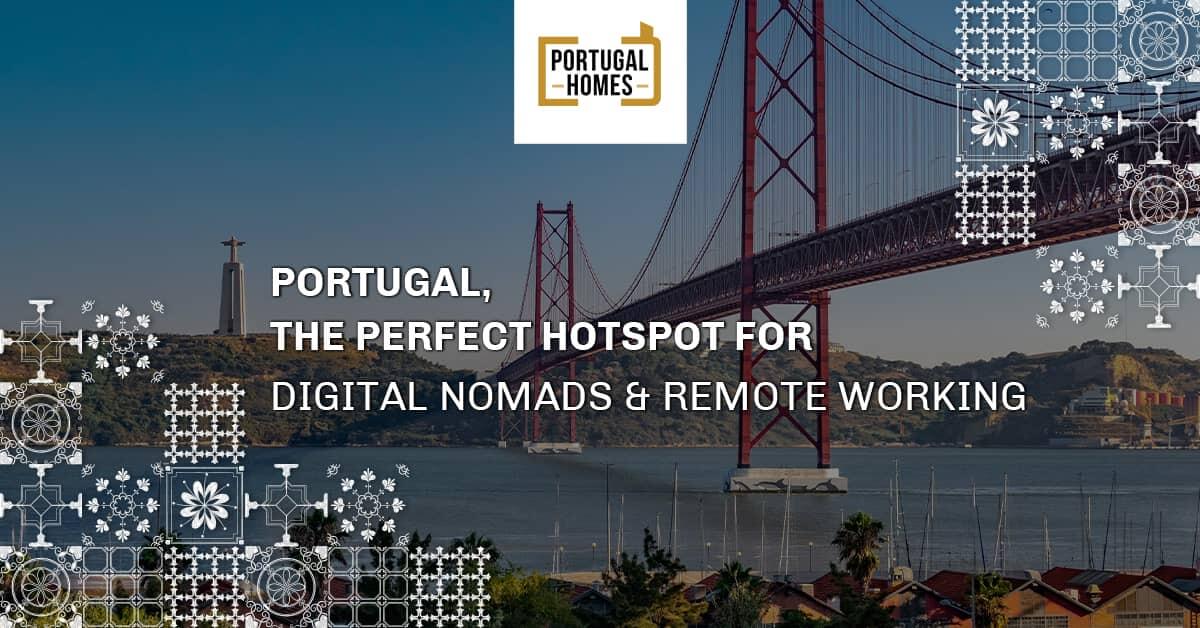 Updated Article May 2022
FIND THE BEST REMOTE WORK VISA PROGRAMME IN PORTUGAL
Travelling while working is part of the twenty-first-century norm, working straight from our laptops at cafes, restaurants, hotels, and co-working spaces, making it a dream for millions of digital nomads worldwide! Now, you may wonder, if Portugal would be a good fit for remote working?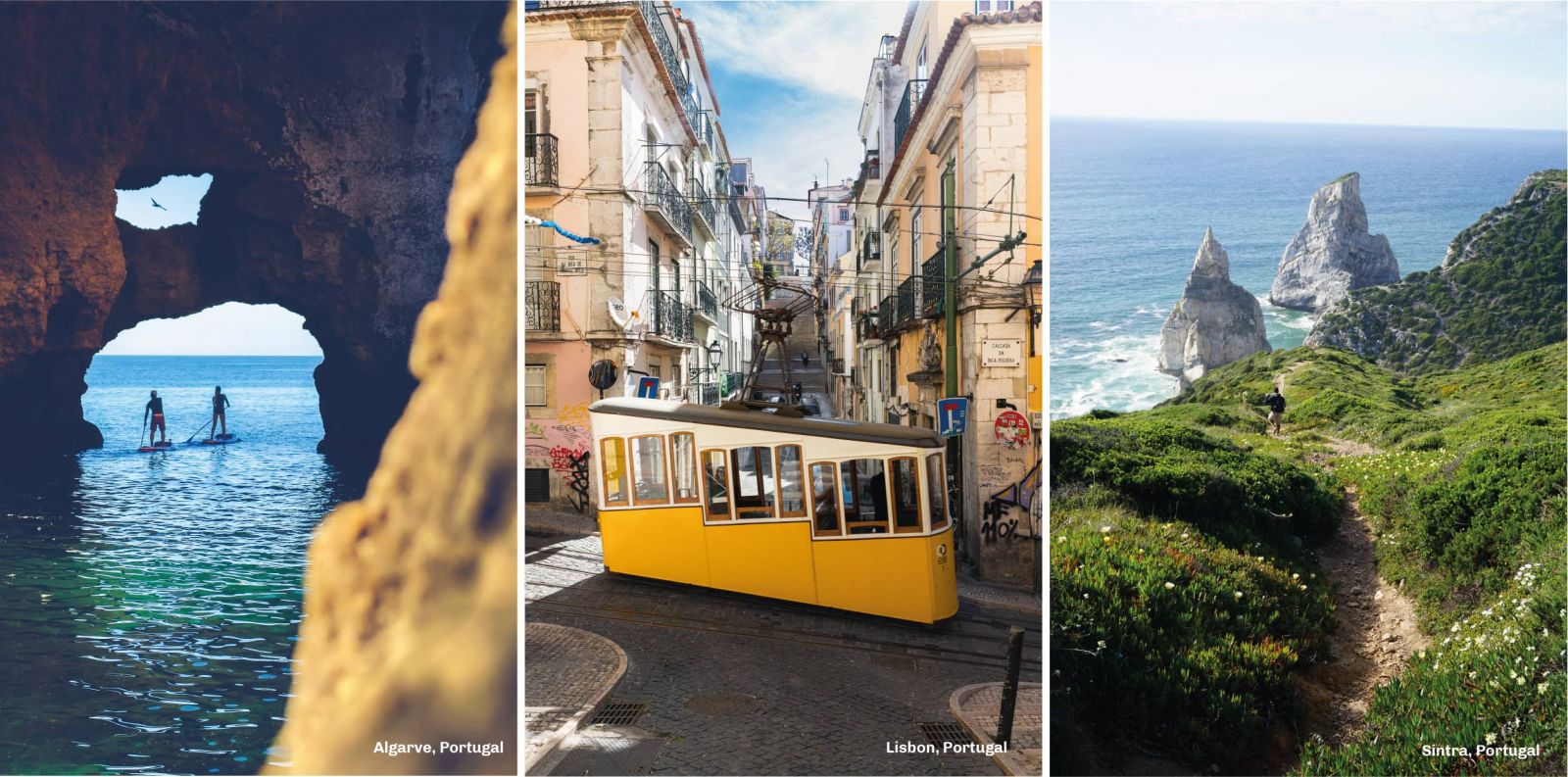 Portugal over the years has been always acknowledged for its great quality of life, healthy lifestyle and cuisine, and beautiful landscape that offers both scenic ocean shorelines, and serene countryside living. The country offers a multitude of perfect traits to live comfortably and happily, especially for nomadic living in this digital age! Even the Readers of Condé Nast Traveller, selected Portugal as the top country in the world for 2021 - in the top three categories followed by New Zealand and Japan.
Read more about Portugal being elected as the Best Country in the World by Condé Nast Readers, here.
---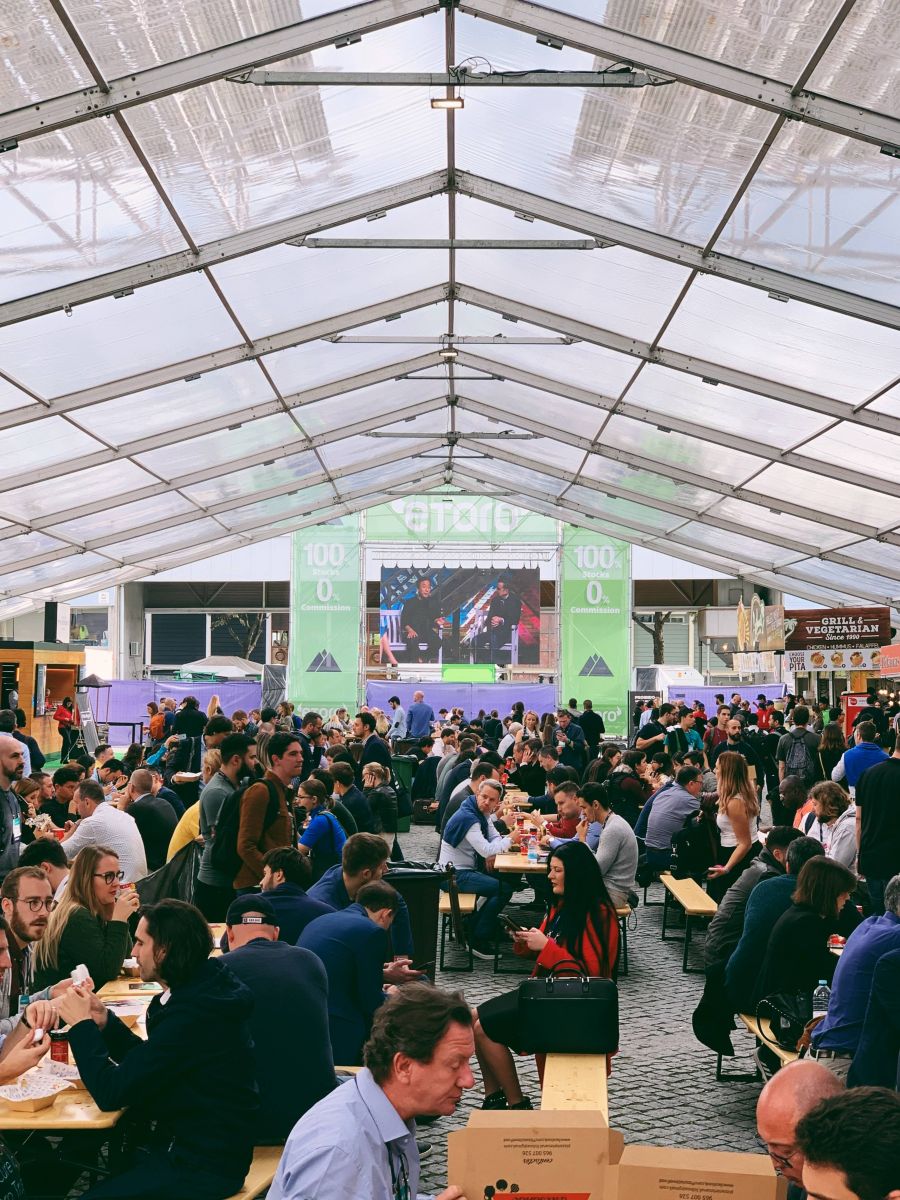 From a digital nomad's perspective, and if you are a tech professional, and enthusiast, then Portugal will be the right choice for your remote work, right from a street corner café in beautiful Lisbon while you sip on a bica, and savour a flaky and sweet pastel de nata.
Portugal became an influential technology hub, spurred on by helpful governmental policies, bringing to light a mass of local and international individuals, featuring a talented, and ever-growing workforce. Most importantly, many national and international companies and startups want to make the most of what the country has to offer in order to successfully grow.
Portuguese Startups, namely Startup Portugal and Startup Lisbon, are choosing to invest in developing office spaces that evoke the ingenuity and an entrepreneurial spirit! Influential companies such as Google, BP, Nike, PepsiCo, LG and Samsung. One of the reasons why more innovation parks are being developed, such as TagusPark, Lagoas Park Oeiras, Parque Suecia, and Quinta da Fonte. The Oeiras area in Lisbon has, for instance, been nicknamed as the "Silicon Valley of Europe'', due to its great pool of talent, and the great innovation and work that stems from there.
Lisbon, hosting the annual technology-driven conference - Web Summit since 2015, has also contributed drastically to the country's technological advancements and improvements. The founder and CEO of the event, Paddy Cosgrave, chose to host this huge yearly event here during the next few years, despite receiving large sums of money from other cities in Europe, because he believes that the country "really fits in with the brand of Web Summit. It's a startup nation" and that "there hasn't been a better time to invest in this country, one that will only keep growing in terms of development and stature."
There has been a big shift in our mindset, as the global pandemic drastically accelerated our need to work remotely, which was a catalyst effect for more entrepreneurs, and self-made professionals to abandon their office cubicles for the life of a travelling digital nomad!
---
According to research conducted by Savills for the Executive Nomad Index, Lisbon topped the rankings as the best location for digital nomads to live, based upon the following favourable factors: internet speed, quality of life, climate, air connectivity, and prime residential rents.
Furthermore, Portugal features Europe´s first digital nomad village in Ponta do Sol Village in the archipelago island of Madeira; since its launch on February 1, 2021 in collaboration with the Regional Government of Madeira, and Startup Madeira more than 3000 people have registered and still continues to grow! Registration is free of charge alongside special perks for signing up to work remotely within the breath-taking landscape that the Madeira islands have to offer!
Learn more about Europe's First Digital Nomad Village in Madeira, Portugal, here.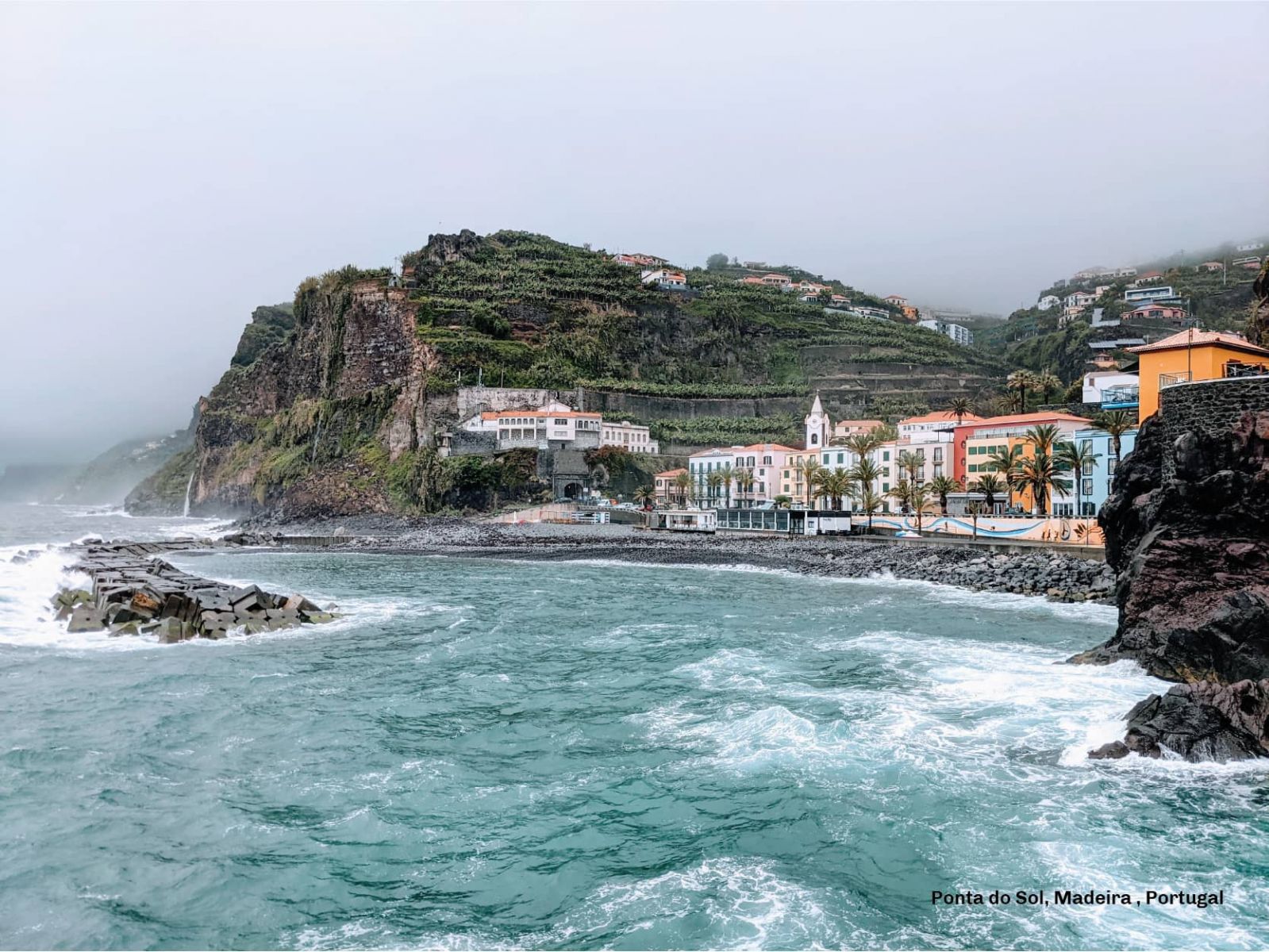 ---
COST OF LIVING & TAXING
PORTUGAL´S COST OF LIVING
Portugal is a budget-friendly country, although earnings may be lower in comparison with other European countries, overall the cost of living is substantially lower. Accommodation prices can be tough in central cities, such as Lisbon, and Porto; however, it simply takes a bit of research into the diverse neighbourhoods. Explore the best neighbourhoods in Lisbon.
TAX PROCESS FOR DIGITAL NOMADS
As a digital nomad in Portugal, there is no work visa requirement.
If your stay is longer than 183 days, consecutive or not, in Portugal in any 12-month period starting or ending in the fiscal year, you will be deemed automatically as a Portuguese tax resident. After five years of residency in Portugal, citizenship is granted whether you are an EU citizen or not. You must declare your remote working income, and worldwide income as a Portuguese Tax Resident.
MINIMISING PORTUGUESE TAX AS DIGITAL NOMADS
To avoid double taxation, through Tax Treaty - Digital Nomads must prove that they are a tax resident in another country, and provide the Portuguese Tax Authority a tax residency certificate.
VISA OPTIONS FOR DIGITAL NOMADS
GOLDEN VISA
For individuals looking to establish businesses and startups, the Portugal Golden Visa Programme can be a viable option in obtaining temporary residency, with immediate effect of visa-free travel to the Schengen countries, and also being able to have family inclusion.
NON-HABITUAL RESIDENCY (NHR)
The Non-Habitual Residency (NHR) Programme is also a great option for professionals employed or self-employed, who are willing to receive their income completely tax-free for 10 consecutive years. Another advantage will also be a 20% flat rate for certain Portuguese source incomes (from specific professions as well as income from self-employment), as opposed to normal Portuguese income tax rates of up to 48%. Check the whole list of eligible professions here.
TEMPORARY STAY VISA
The Temporary Visa offers up to a 1-year stay in Portugal; and is eligible for renewal for 2 year periods. For this visa, the individual must show a minimum earning of €635 per month to prove financial ability to afford the cost of living, and accommodation in Portugal. This proof will be according to the Ministry of Foreign Affairs, with the completion of a statement of responsibility.
RESIDENCY VISA
The Residency Visa is valid for 4 months, allowance for 2 entries; the individual must place an application for a residency permit which is valid for 2 years with SEF Immigration and border Services.
Portugal Homes considers the most viable Visa for digital nomads and working remotely to be the Non-Habitual Residency or Golden Visa, get in touch with us for detailed guidance on how to obtain the best visa according to your needs!

Portugal will keep your working mind enthralled, as you will witness the endlessly creative, and professional potential the country has to offer, with plenty of breather time to enjoy the laid-back Portuguese scenery. Portugal awaits you!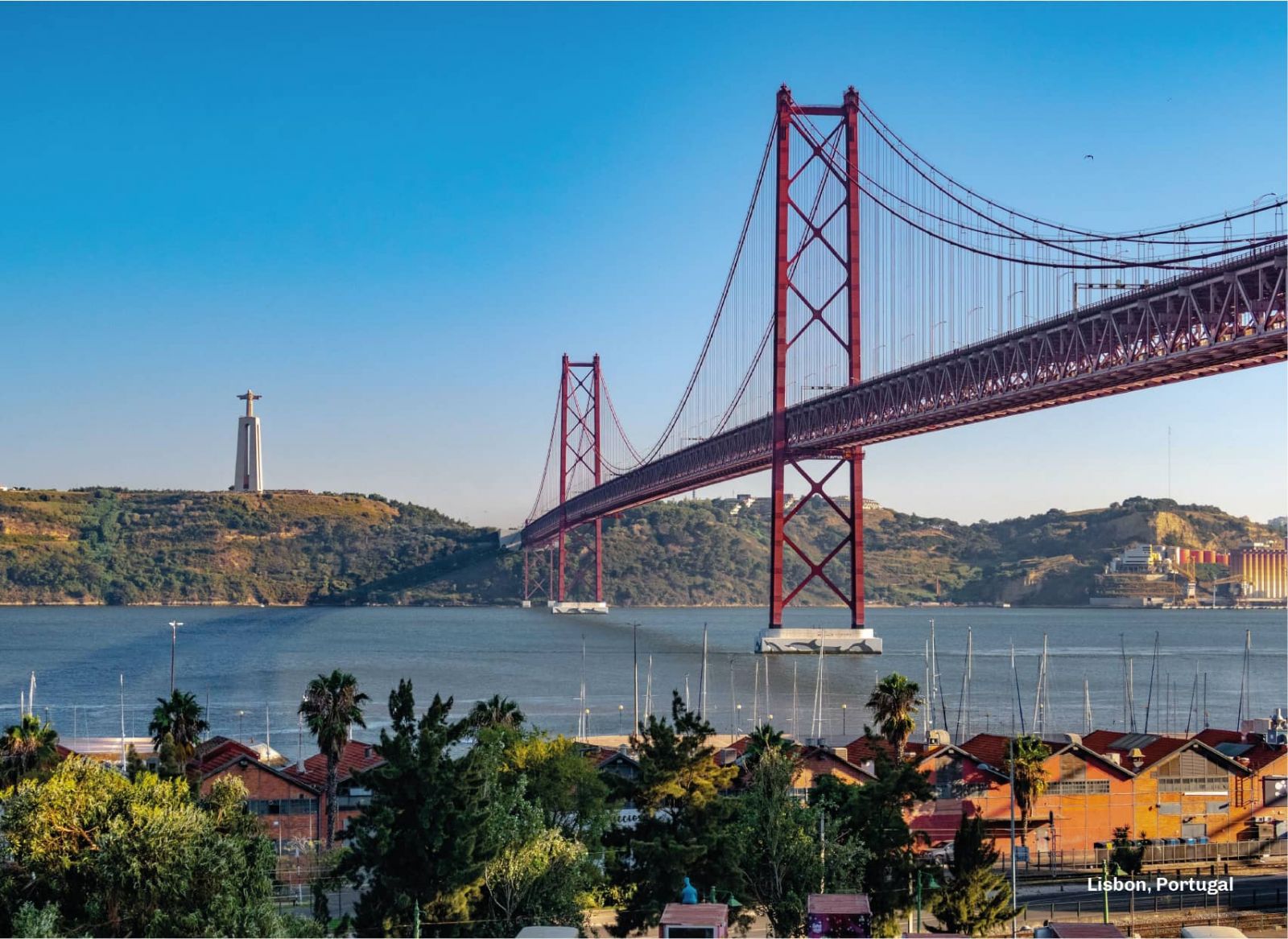 Sources:
techcrunch.com
nit.pt
eu-startups.com
www.etiasvisa.com