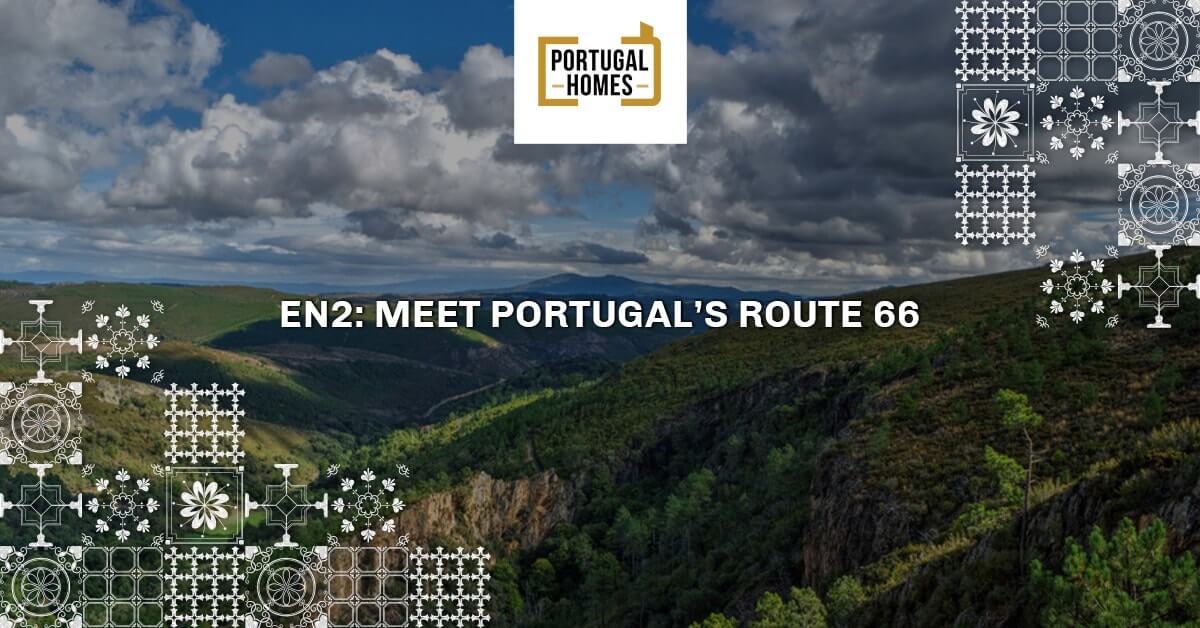 The EN2 is the longest road in the entire Portuguese territory: it is 739 kilometres long and it's the only one in Europe that crosses a country in its entirety. There are only two others in the world that surpass it – the iconic Route 66, in the United States of America, and the Ruta 40, in Argentina.
This mythical road was inaugurated on May 11, 1945, and symbolizes the realization of one of the greatest dreams of Salazar - the Former Minister of Finance of Portugal responsible for Portugal's authoritarian government until 1974. Part of the EN2's structure corresponds to the old Estrada Real, a route that crossed the interior of Portugal and was intended to serve the Portuguese kingdom.
Nowadays, the EN2 is much more than a road; it is a living representation of Portuguese customs and traditions, from north to south, Chaves and Faro. A path that is rich in breathtaking natural landscapes and unforgettable gastronomic experiences, as well as miles and kilometres of heritage and culture of the Portuguese people. Swap the arid landscapes of the Arizona desert for the plains of Olivais do Alentejo, a dish of Chili in Texas for a Feijoada à transmontana in the Trás-os-Montes region, and the beaches of California for the beaches of the Algarve!
Chaves
Chaves is the landmark that signals kilometer 0 of EN2 Route, being the city from which most travellers start their trip. In this beautiful city that borders Spain, you can find an incredible historical and cultural legacy, highly marked by Roman rule. And absolutely cannot leave this city without also tasting the wonderful and typical Pastéis de Chaves!
What to visit?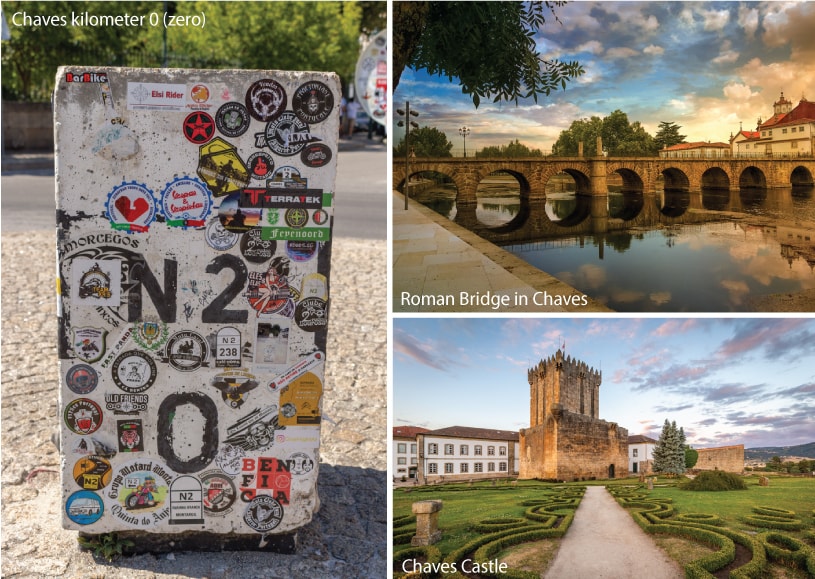 Roman bridge over the Tâmega river - Ponte de Trajano

Fort of São Francisco and São Neutel

Chaves Castle

Roman baths Aquae Flaviae

Praça de Camões, where the Igreja Matriz, Igreja da Misericórdia and the Museu da Região Flaviense are located

Fundação e Museu Nadir Afonso

, one of the most successful abstractionist painters in the world
Vidago, Pedras Salgadas and Vila Pouca de Aguiar
From Chaves you can head to Vila Pouca de Aguiar, with two stops on the way. The first is in Vidago, a town that in the 20th century reached its splendour thanks to the excellence of its thermal waters - the Termas de Vidago; and the second is in Pedras Salgadas, where you can find the iconic water source - the Pedras Salgadas Thermal Park.
Finally, in Vila Pouca de Aguiar, the capital of granite, you will find a place full of rustic beauty and wonderful mountain landscapes.
What to visit?

Castle of Pena de Aguiar

County House, where the Municipal Museum is located

Pelourinho

The fortified enclosure of Cidadelhe
Vila Real
Another point to stamp on your EN2 Route is Vila Real, one of the most beautiful and oldest cities in Trás-os-Montes. Vila Real is often called Princess of Corgo, due to the river that runs through it, and there is also a vast heritage, both historical and natural, to be explored. You can explore our Guide to Vila Real, one of the low-density areas in Portugal that will qualify for the Portuguese Golden Visa scheme.
What to visit?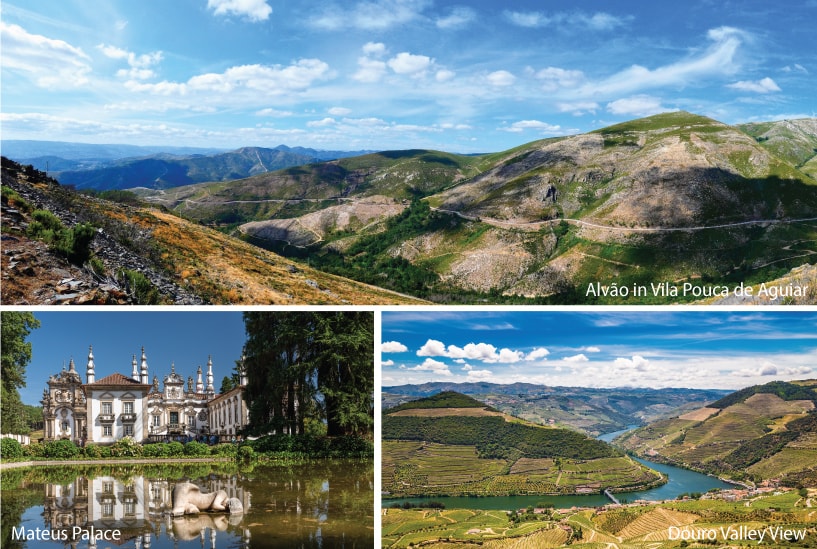 House of Diogo Cão

Cathedral of Vila Real

Church of St. Peter

Vila Velha Viewpoint

Palace of Mateus, one of the most elegant mansions in Europe
Lamego, Castro Daire e Viseu
Viseu is the next destination, but before you should drop by Lamego, the guardian city of monuments that are authentic national references, such as the rococo architectural sanctuary dedicated to Nossa Senhora dos Remédios; an also by Castro Daire, a historical heritage, and with some of the most beautiful river beaches in central Portugal! The Igreja Matriz is a must-visit in this village.
And now, let yourself get lost in Viseu. Explore the city of the legendary Viriato which, in addition to a lot of cultures, is also rich in irresistible gastronomic relics, such as the Rancho à Moda de Viseu and the Assada veal à Lafões. Explore more things to do in Viseu here.
What to visit?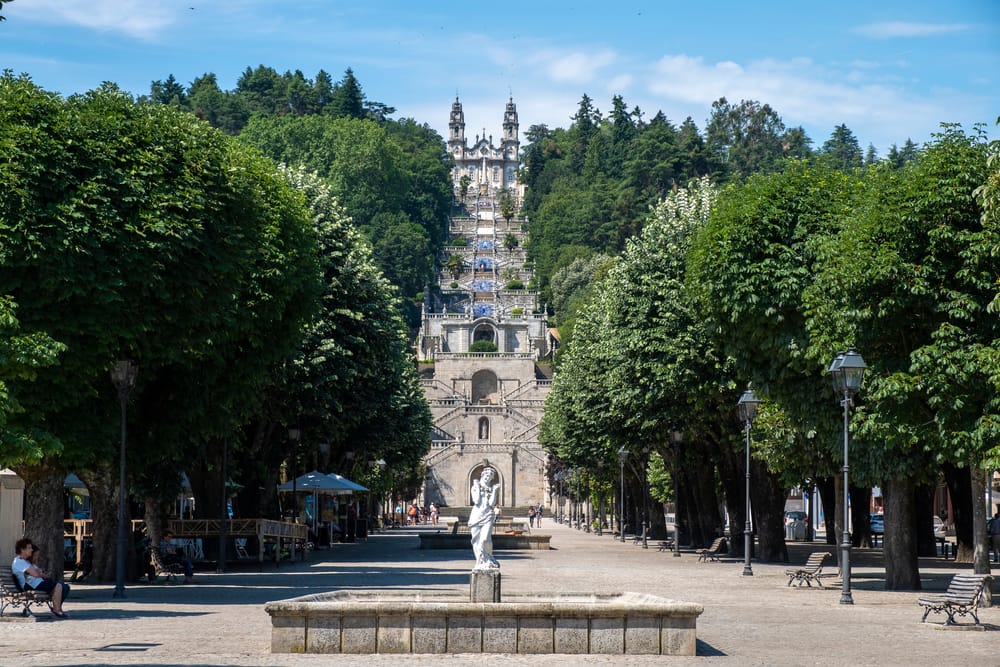 Cathedral of Santa Maria

Statue of Viriato and Casa do Viriato

Church of Mercy

Grão Vasco Museum



Góis
Góis is the next hotspot in the route. Comprising several rural villages, the municipality of Góis is marked by magnificent river beaches, sierras and mountains that give that region its very own geography. In addition, Góis is also the guardian of a vast historical heritage.
What to visit?

Royal Bridge and Mártir S. Sebastião Chapel

Main Church and Tomb of D. Luís da Silveira

Peneda River Beach
Montargil
Now in the centre of EN2 you will find, in Alto Alentejo, the Montargil dam. Full of unparalleled beauty due to its very blue waters, this magnificent reservoir is the ideal place to take a long break and relax.
What to visit?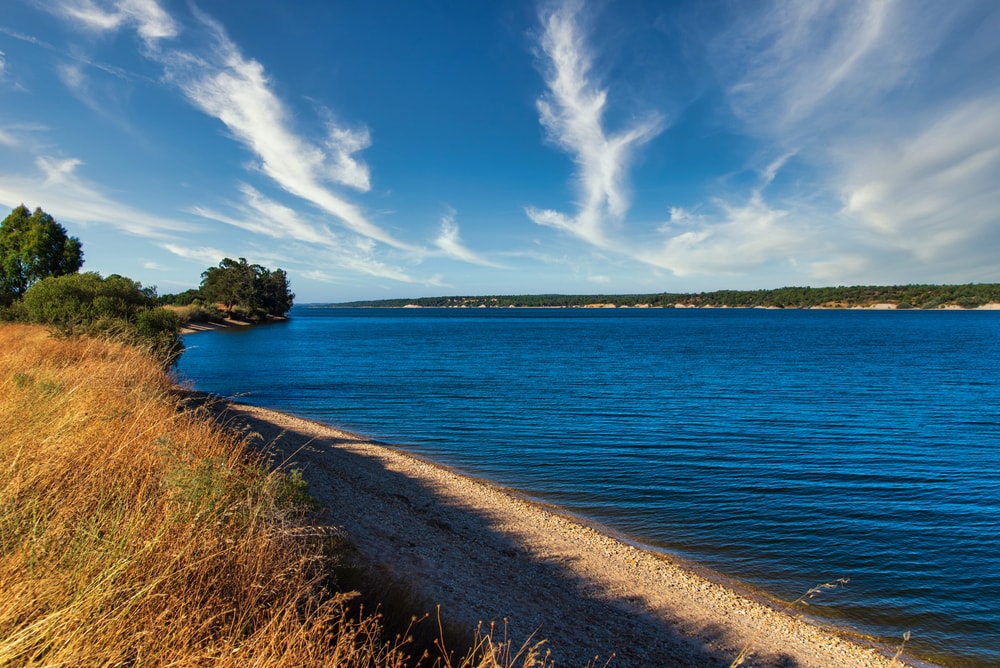 Montargil Dam river beach

Chapel of St. Anthony

Main Church of Montargil



Montemor-o-Novo
Another emblematic place is Montemor-o-Novo. In this village, you can enjoy the typical tranquillity of the Alentejo region and also discover some historical relics, such as the Montemor Castle.
Legend has it that it was in this fortress that Vasco da Gama's maritime trip to India was delineated. Montemor-o-Novo is also the stage for vestiges of the Paleolithic and Neolithic occupation.
What to visit?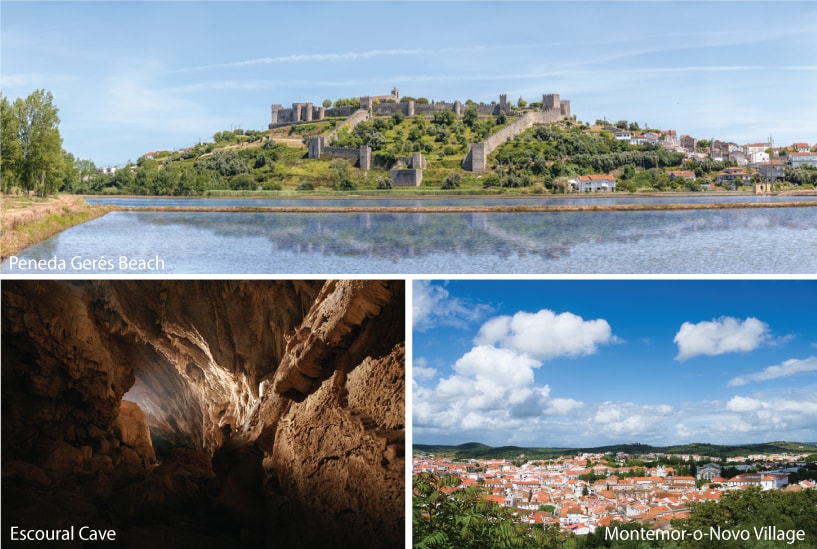 San Francisco Convent

Montemor Castle

Escoural Cave

Almendres cromlech
Almodôvar
One of the last stops is this traditional village in Alentejo where typical whitewashed houses reign. Almodôvar is the ideal place to comfort your belly, with the wonderful artisanal cheeses and sausages that hang there!
In addition, this is also a town rich in historical heritage, which has several centuries-old buildings, such as the Medieval Bridge over Ribeira de Cobres.
What to visit?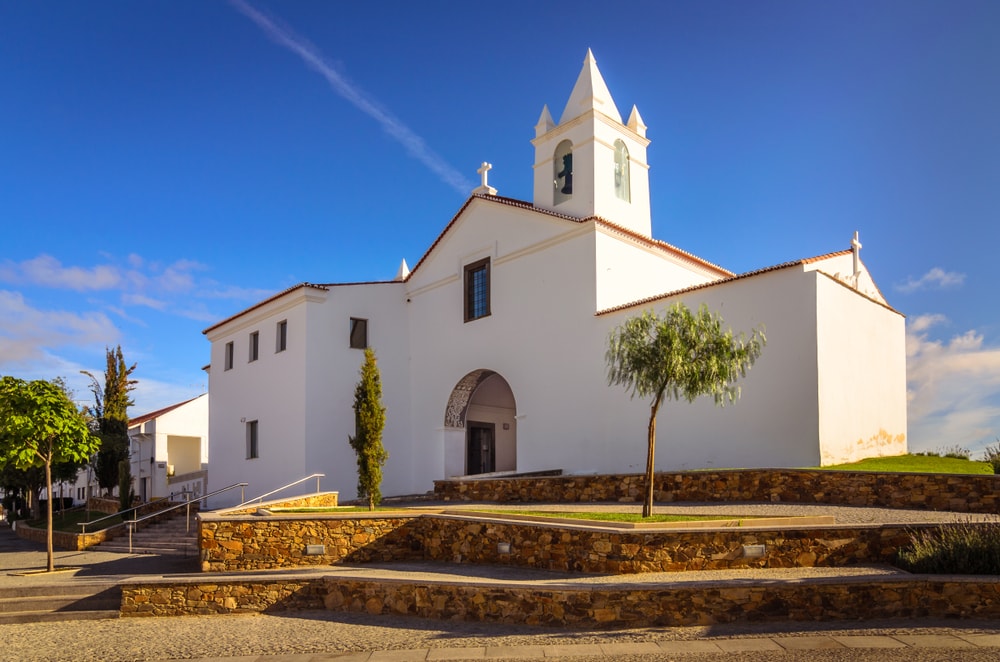 Convent of Nossa Senhora da Conceição

The imposing Igreja Matriz

Medieval Bridge over the Ribeira de Cobres

Southwest Almodôvar Writing Museum (MESA)
Faro
Faro is the final destination of the Portuguese Route 66, where the last kilometre of the EN2 is located. However, this can also be your starting point if you decide to take the road from south to north.
Faro is a traditional city where there are some medieval artefacts and a monumental neoclassical arch, the Arco da Vila. In this region, you can enjoy the magnificent beaches of the Algarve coast, such as Praia da Ilha de Faro.
What to visit?

Arco da Vila

Cathedral of Faro

Igreja do Carmo and Capela dos Ossos de Faro

Lethes Theatre
---
Explore more of the Algarve region on our Guides!
---
It is so possible to repeat this experience a dozen times and feel the pleasure of discovery all over again. Whether you're looking to go on a journey through the flavours of Portuguese cuisine, or dive into the river beaches and dams, or go back in time navigating the historic castles and archaeological sites, EN2 will show you all. The possibilities are infinite as Portugal is a country full of charms - and we're lucky to have a road that shows us that like no other!