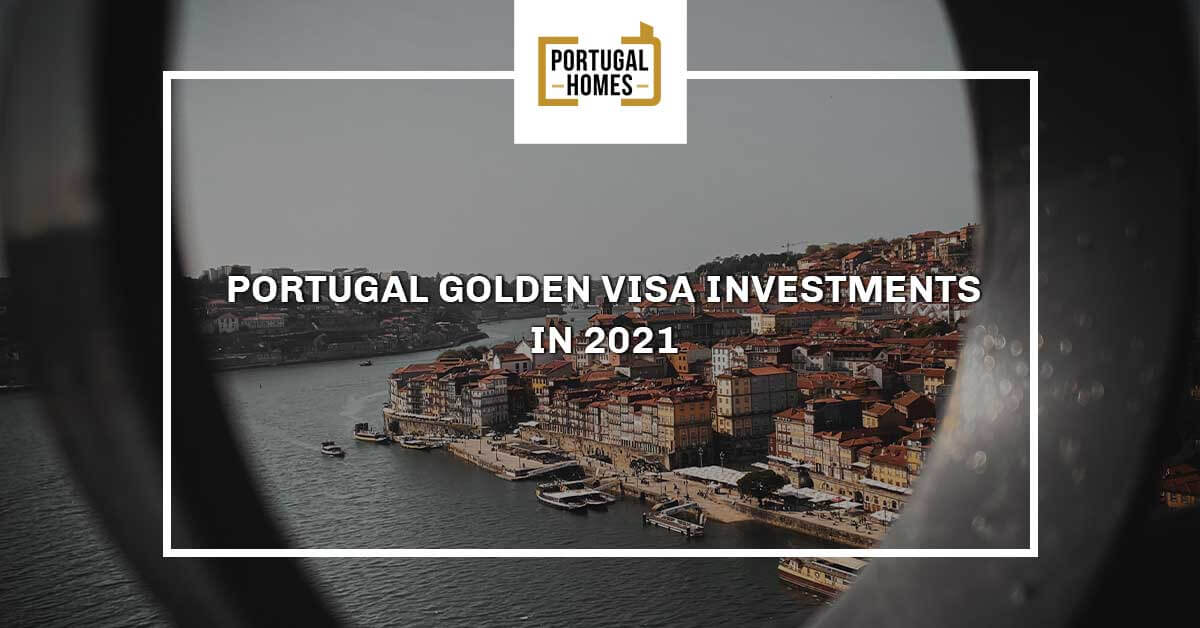 Portugal Golden Visa investments in 2021
Index
Portugal Golden Visa numbers in 2021
What is the preferred Portuguese Golden Visa Investment Option?
What is the minimum investment for Golden Visa in Portugal?
How can I apply for a Golden Visa with my family?
Portugal attractive for FDI
Dual-citizenship: The post-pandemic wealth
The best time to apply for a Golden Visa 2021/2022
---
Investments raised through Portugal Golden Visa reached over €460 million in 2021, according to SEF data
1. What are Portugal Golden Visa numbers in 2021
The Portuguese Golden Visa became the first programme reaching the 10 000 applicants' milestone ever since it was launched - raising a cumulative amount of €6,099,799,479.59 being 90.28% of it in the form of Real Estate, i.e., almost €600K per applicant;
In 2021, 756 Portugal Golden Visas were processed through Real Estate;
Citizenship through real estate investment totalled over €409 million in 2021;
The Chinese nationality is leading, though there's been a great surge from USA investors in the last trimester as they felt the urgency to take advantage of the programme before the changes in 2022 and the process of obtaining a Golden Visa usually involves onboarding, getting a Portuguese bank account and fiscal number.
Additional 1171 residence permits were given to family members in 2021 under GV programme.
2. What is the preferred Portuguese Golden Visa Investment Option?
There's been a decrease compared to 2020 which totalled 1182 visas, however, investors still prefer picking the Real Estate purchase option when it comes to acquiring European residency.
It becomes important to mention that the 350K Golden Visa, which is one of the preferred routes, went through a shortage of supply in the later stages of 2021 due to increased international demand and due to the upcoming programme changes. This meant that residential properties eligible for this option would be no longer be available in premium areas like Lisbon or Porto. Our advice to our clients was to extend their investment to the 500K Golden Visa option. Learn more about it with our CEO, David Poston, here.
3. What is the minimum investment for Golden Visa in Portugal?
Portugal residency by investment includes:
280k – This level of investment is available only for properties in low-density areas, i.e., interior territories or in the Autonomous Regions of the Azores and Madeira;
350k – With this level of investment, the applicant can purchase Real Estate located in urban areas. Note that from January 2022 you can only purchase a Golden Visa property in the interior territories or in the Autonomous Regions of the Azores and Madeira. Properties must have been built more than 30 years ago and should be in need of refurbishment. The sum for property and reconstruction must reach the 350k minimum investment;
500k (and more) – You may invest in all types of Real Estate investments available in Portugal (until the new changes are put into place in January 2022);
From January 2022, you will still be able to invest in Commercial, Offices, and Touristic Developments in coastal areas of the mainland, and the 500k option will still be eligible for you anywhere in the Azores and Madeira. However, major cities like Lisbon, Porto, the Algarve, Braga, amongst others, will no longer qualify or be eligible for Golden Visa investments.
If you are interested in purchasing a Golden Visa property in Lisbon, Porto or the Algarve, now is the time to do so as changes have come into effect on the 1st of January 2022.
4. How can I apply for a Portuguese Golden Visa with my family?
Portugal is not only a great place to retire, but it is also a good choice for you to move in with your family. Although with plenty of planning involved it could be a serious life change, you will realize that Portugal is a warm, healthy, hard-working country that welcomes everyone. If you wish to start your process of family reunification and have questions about the application, check our FAQ sections below.
What's more, you will surely need to enrol your children in a good school. Within the Portuguese education system, there are options that fit every budget, however, if you plan to raise your kids in a multicultural setting, then international schools might be the best option. Take a look at the best schools in Portugal here.
5. Portugal attractive for FDI
In a year marked by the pandemic, Portugal also joined the 10 most attractive countries for foreign direct investment (FDI). The Real Estate and Construction sector, in particular, is considered to be the second-largest growth driver of Portugal as even during covid-19 it was revealed to be resilient, having been one of the least impacted by the pandemic.
Curiosity: Thanks to this resilience in the sector, Portugal Homes was able to bring to life the Project Development & Construction Department, a team focused solely on managing clients investments from the moment the property is built to when it's handed over.
Lisbon was also one of the cities to be recognized as a must-live aspirational tech innovator. Not only the Portuguese start-up ecosystem has been growing sharply, turning Lisbon into one of the biggest start-up hubs in Europe, as it is also easy to have access to private capital in the country, which is an important concern for investors and entrepreneurs. Foreign investment is hence booming in Lisbon and it tends to continue in this direction.
On top of that, it's also worth mentioning that Portugal has emerged as the most attractive avenue for investment migration, thanks to its low cost of living, low crime rate, ease of doing business and the fact that English is widely spoken in the country. Plus, Portugal is also considered one of the safest countries in the world, giving expats another reason to want to live, retire or even work here, making their relocation experience much easier.
What's more, our advisors at Portugal Homes managed to adapt to the current situation and have been making the personal effort of virtually showing properties and also building a rapport with clients very easily.
Watch the video below to understand how one of our Investment Team Manager Advisor, Simon Hobson, can help you make an informed decision regarding your Golden Visa investment even if you're overseas.
6. Dual Citizenship: The new post-pandemic wealth
Although travel restrictions were one of the main reasons for investors to postpone the purchase of properties through the Portuguese Golden Visa, the global situation ended up highlighting the importance of having dual citizenship: a European residence or passport, which becomes a plan B - an alternative to economic, social, political and even public health instabilities in investors country of origin. Not to mention that there's the possibility of bringing the whole family within the scheme, as Portugal has one of the best cost-benefit Golden Visa programmes in the world.
It's true that Portugal has been attracting interest from expatriates from all walks of life. The affordability, warm weather, as well as the recent strengthening of the healthcare system during the pandemic have turned the country into a popular hotspot for clients to invest in. Plus, the fact that it holds one of the most powerful passports in the world, also makes it attractive to acquire a second citizenship.
Other studies prove that expats living in Portugal are amongst the happiest in the world: 84% consider themselves happy with their lives, compared to a global average of 75%. They especially value local leisure, the sunny climate, safety and peace. Furthermore, the food, healthy living and Mediterranean lifestyle overall have given Portugal the title of one of the healthiest places to live in 2021.
---
Read also:
---
7. The best time to apply for a Golden Visa
If you wish to build your investment portfolio at the heart of Lisbon or even Porto, you may do so in more than one avenue as the announced Golden Visa changes came into effect in January 2022. Watch the video below where our Managing Director David Poston addresses the changes, existing investing options and the next best steps moving forward.