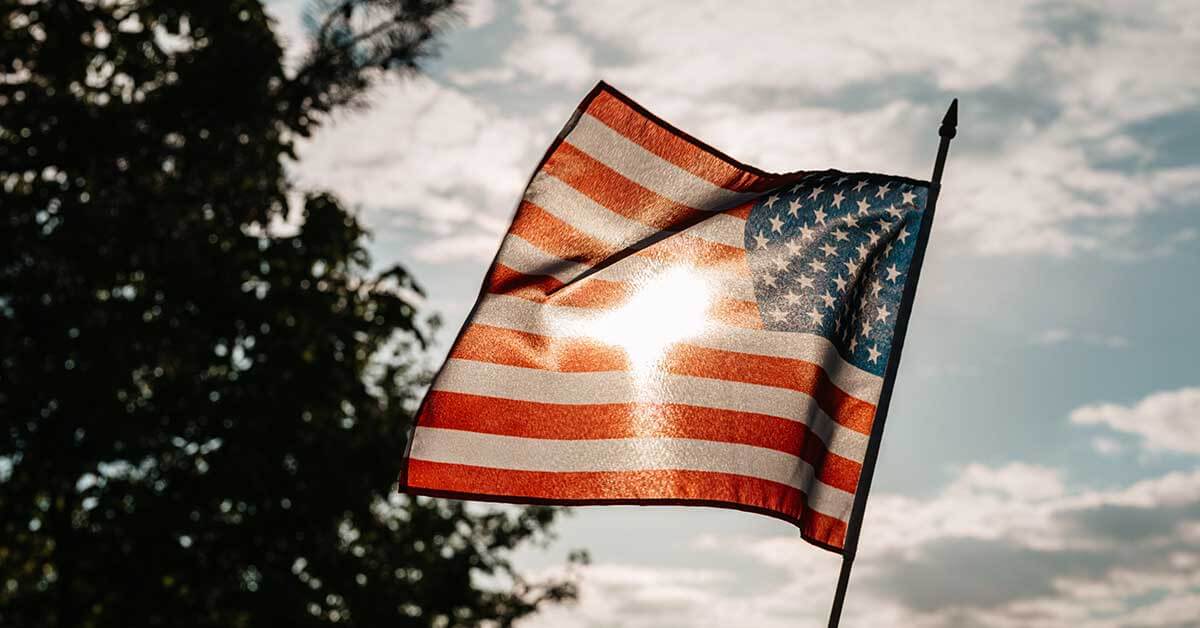 The prestigious "Travel + Leisure" Magazine has recently selected the top 10 countries for American ex-pats to live in and Portugal conquered the first place
The prestigious "Travel + Leisure" Magazine has recently selected the top 10 countries for American ex-pats to live in.
Planning new lives for a post-pandemic future has been a good way for many to endure all the hardships this pandemic has put them through. Packing up and moving to another country is something that many people have started thinking of, not only because they have more spare time to do so, but also because future-oriented activities can actually be a good mental health booster.
According to the US State Department, currently, more than nine million American ex-pats are living abroad, and that number is still growing. This is mainly happening thanks to the versatility remote jobs offer to people nowadays. Besides digital nomads, future retirees are also thinking about making the most of their later years and the idea of moving to a new country might feel like an exciting option.
Portugal was elected the best choice for American ex-pats to start a new life. Last year, the USA was within the top 5 countries with the highest number of residence permits granted in Portugal. The number of Americans enrolled in residency by investment programmes is on the rise and we expect this trend to extend over the next years.
---
Learn more about it here:
USA, China and Brazil on Portugal Golden visa Top 5 in 2020
Portugal - USA relations are strong and have a great future ahead
---
The country has become a hotbed of innovation and a must-live aspirational tech innovator over the last years. Actually, Lisbon was recently elected one of the best 21 places to work in the future, by a recent study done by Cognizant.
Explore our guide to Lisbon here.
2020 was a year where we all learned we could work from almost anywhere in the world and Portugal has become a magnet for the growing era of talented digital nomads since last year. Proof of that is the election of Portugal as the perfect hotspot for digital nomads.
Portugal's welcoming business incentives have been attracting entrepreneurs from all over the world. Not just to Lisbon, but also to new trending areas.
Porto, known as a manufacturing and textile hub, has been welcoming a great pool of new talented designers who have made the city their home. The well-known Porto's cobbled streets are now filled with trendy cafés, restaurants and boutiques selling hand-made art pieces, such as ceramists and weavers. Design lovers visiting Porto should head straight to Rua de Miguel Bombarda and the surrounding area, known as Porto's design district. There are also plenty of other things to explore in Porto, namely its historic churches, palaces and the Douro river.
Explore our guide to Porto here.
Up north, less than an hour from Porto, you can find Portugal's third city, Braga. This city has gained international awareness over the past few years, having been elected the best European destination to visit in 2021. It wasn´t Rome, nor Paris, nor even another Portuguese city. The heart of Minho was the first choice of the voters, from which 40% were from outside of Europe. These results reveal the great desire from non-Europeans to travel to Portugal.
Thanks to its Baroque architecture, Braga is also known as the Portuguese Rome. The city is home to emblematic churches, magnificent 18th-century buildings, and green spaces. Besides the beautiful splendour that emerges from the town, Braga offers excellent conditions for start-ups and entrepreneurs wanting to do business here. For instance, you'll have a reduced tax rate if you choose Braga as the headquarters of your start-up company.
In the south of Portugal, you'll find the Algarve. Blessed with more than 300 sunny days per year, it is an excellent spot to settle in by the beach, whether you are a digital nomad, want to move with your family, or just find a beautiful and peaceful place to retire.
If you really appreciate the beauty of nature and the peacefulness that comes with it, you'll find the Azorean islands an excellent place to explore. Some of them are offering incentives to attract businesses and start-ups as well.
Source: https://www.travelandleisure.com/travel-tips/best-countries-for-american-expats