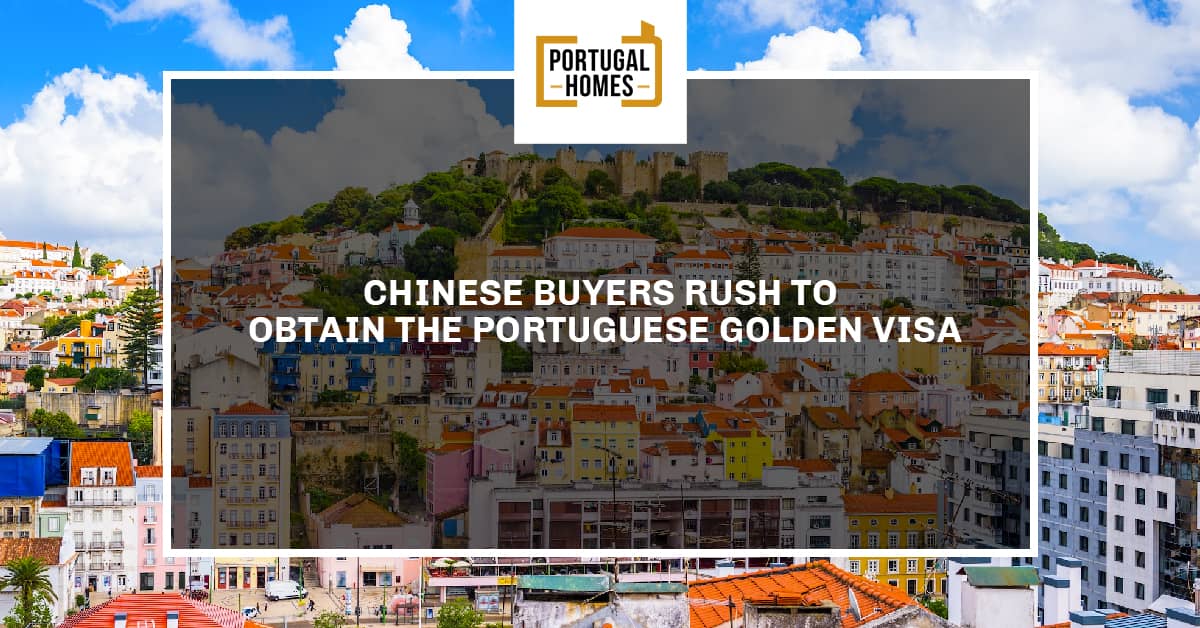 The Portuguese property market is often considered a safe haven for foreign investors, and the current climate has also been attracting even more foreign investment than ever to the country, with the drop of major currencies.
In that sense, and afraid that the Government might move forward with the decision of ending the Golden passport programme in Portuguese major cities, Chinese investor inquiries have increased by 176% between January and September as investors realized that Europe's hottest market was beginning to limit its options. Considered the friendliest cities in Europe, Lisbon and Porto are favoured as ideal investment locations.
---
Read also:
Best Lisbon neighborhoods for investment
---
"Many of the [Chinese] buyers who are active this year are already in their destination markets and are purchasing at a more rapid rate because they intend to stay there," said Georg Chmiel, executive chairman of property portal Juwai IQI. "Some others are purchasing as part of the golden visa process."
---
Read also:
Applying to Golden Visa with my family
What are the requirements to apply to the Portuguese Golden Visa?
---
It becomes important to mention that Portugal Golden Visa investments exceeded on the first third of 2020, blustering over €146 million. 270 applicants, in which 45% were Chinese investors, contributed to bring Portugal back on track for a statistically normal year, despite the pandemic. Recent figures show that Chinese buyers have invested €37 million during the second quarter of this year, which was twice their spending in 2019.
Portugal's capital, Lisbon, is a trendy hotspot when it comes to foreign investment. Having been considered Europe's hottest real estate market, more and more foreigners are flocking into the country for a quality lifestyle and advantageous tax and citizenship benefits.
---
Read also:
Residency VS. Citizenship by Investment: What's the best option?
Life Post Covid-19: Choose Portugal for its best RCBI & Retirement programmes
---
In Portugal, incoming visitors are also now able to have their Health Passport extended and are able to apply for the Portugal Travel Insurance, which is travel insurance adapted to the current COVID-19 pandemic. Learn more about it here.
Gary Harland, Portugal Homes Co-Founder, and Managing Director elaborates more on the Portuguese Golden Visa Scheme, its advantages for the non-Europeans and their families. This video will also elaborate in particular on the Real Estate investment options available.