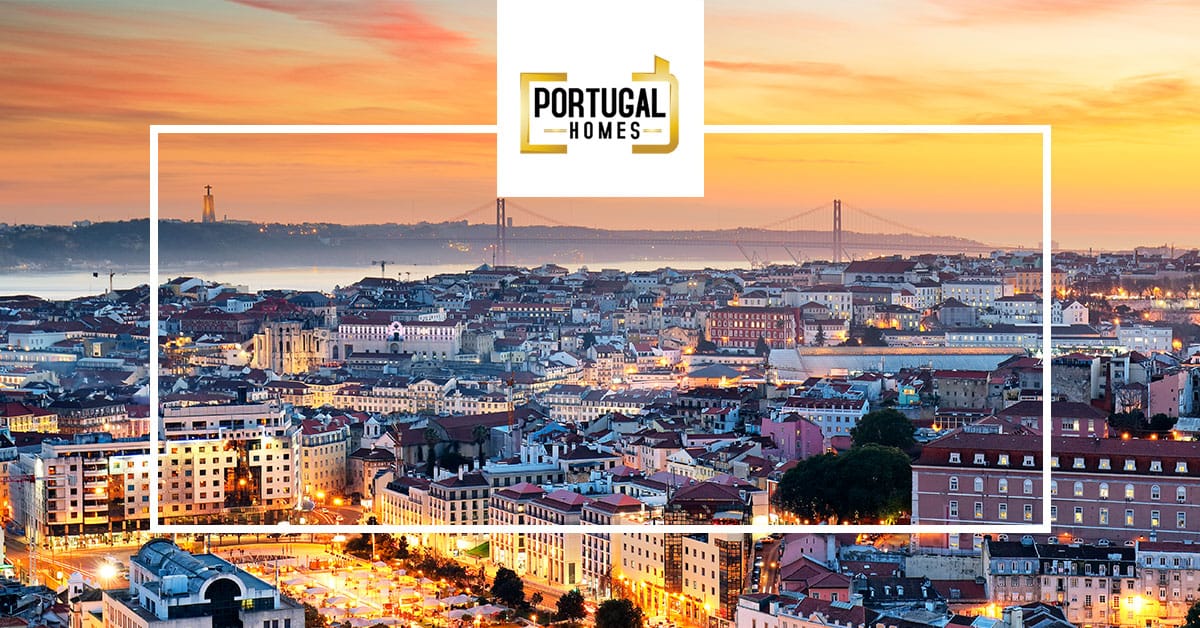 Some of the most famous neighbourhoods in Lisbon, are the ones where you find a historical feeling and the charm of old architecture. The historical Baixa and Castelo, for instance. Baixa is the centre of old Lisbon and includes many of the city's touristic highlights, like Terreiro do Paço (also known as the Comercio Square), which ends by the river on the Cais das Colunas (Columns Wharf) and the Sé de Lisboa (Lisbon Cathedral), for instance. Climbing up the hill, from the Cathedral, you'll meet the Castelo neighbourhood, that comprises Lisbon's Castle of São Jorge where you can enjoy a great view over all of the city. The Castelo neighbourhood connects with other historical and well-known districts, like Graça and Alfama.
While most of Lisbon's historic core practically oozes old-world charm — colourful laundry on the lines, gossiping grandmas with their heads out the window — a few neighbourhoods stand out with their pleasing singularities.
Principe Real
Upscale but small scale, Principe Real is home to a number of the city's moneyed creative types, including a lot of foreign residents. Its main street is lined with high-end independent boutiques and gourmet restaurants, including some from Portuguese star chefs Henrique Sá Pessoa – the "Tapisco" restaurant – and Kiko Martins' "Cevicheria". The park in the centre is one of the prettiest in town, and the views from the east side of the main street are impressive.
Browse through our available properties in Principe Real on our website.
Chiado
In New York terms, one could call Chiado the SoHo of Lisbon. There is a mall and outposts of international brands, from H&M to Hermès, with a few high-end homegrown designers mixed in. It's not very residential anymore, with most of the apartments used for short-term rentals, but it's home to some of the city's best boutique hotels and trendy restaurants, including most of the celebrity chef José Avillez's empire. There's almost always live music in the main square, Praça Luís Camões.
Browse through our available properties in Chiado on our website.
Alfama
The city's district that you're most likely to see in postcards. It is a warren of narrow streets, alleyways and staircases, where even locals are lively to get lost. While there are a lot of short-term rentals, a lot of the longtime residents remain, adding to the charm. The streets are lined with souvenir shops, traditional little restaurants and Fado houses. Be warned that it can get crowded, particularly when there's a ship at the cruise terminal.
Browse through our available properties in Alfama on our website.
Graça / Castelo
The historic Castelo neighbourhood is centred on Castelo São Jorge, the castle that dominates that side of Lisbon's skyline. Inside the castle walls, there are small streets filled with residential apartments, souvenir shops and a few restaurants, and of course the castle itself. Outside the walls, it spills into Graça, a newly lively neighbourhood that retains its historic charm even as parts are gentrifying.
Browse through our available properties in Graça on our website.
Santos
While a little bit off the tourist path, this neighbourhood has become trendy in the past few years, growing to be considered Lisbon's design district. Now it's a destination for local hipsters, foreign residents and in-the-know tourists. The cafés, restaurants and bars are increasingly international, but the vibe is still small scale and intimate. Word has it that Madonna lived here during some of her time in Lisbon.
Browse through our available properties in Santos on our website.


About Portugal Homes
PortugalHomes.com specializes in selling Holiday Homes and Investment Properties. We help buyers find the right property overseas whether it be for Golden Visa, NHR, Investment or simply a place in the sun, our properties are selected with great thought in mind to give our clients the best opportunities, we offer the complete service from Introducing them to Legal Representatives, Currency Exchange, Mortgage Advisors, Property Management, Rental and Furniture Packages along with making sure all our staff are trained to fully understand the buying process and taxes for every scenario, we provide the complete service to anyone looking to buy a new or resale property overseas for holiday use or as a short or long-term investment.
To find out more, please contact us: