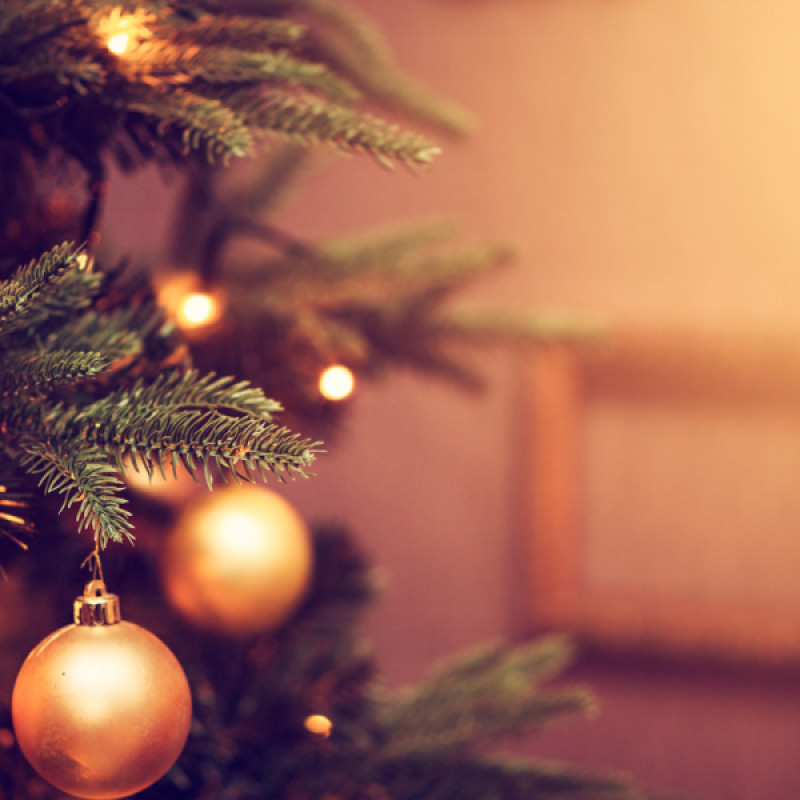 Portugal Homes part of Harland & Poston Group celebrates another year gone by with an annual Christmas party, held at the Hotel Grande Real Santa Eulalia Resort & Spa, a picturesque seaside resort in Santa Eulalia, Albufeira.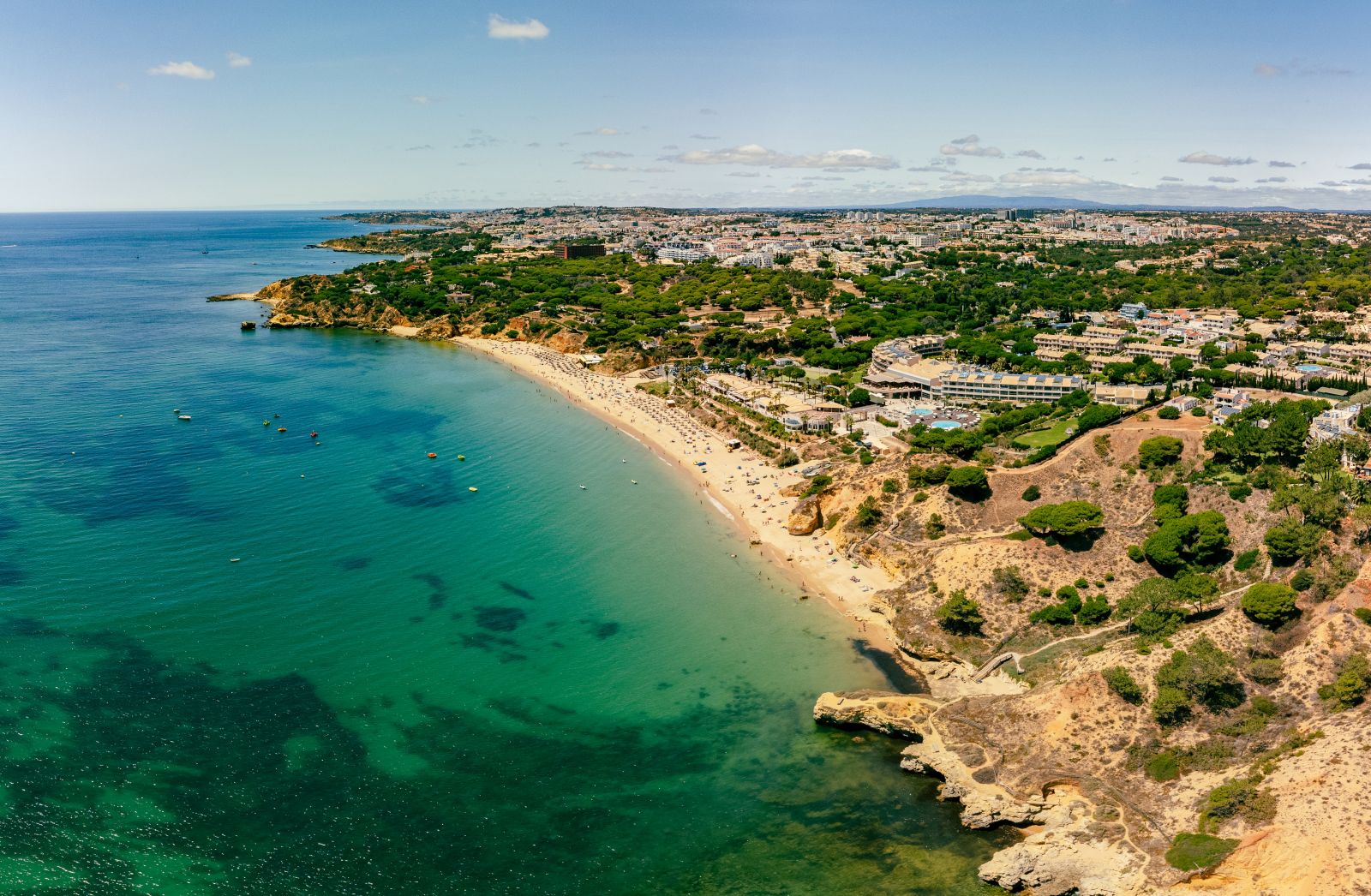 The entire team from the Lisbon and the Algarve offices joined in a conference with company co-founder and CEOs, Gary Harland and David Poston, to discuss Harland & Poston Group business strategies for all affiliate brands, our goals and vision moving forward for the group overall and for Portugal Homes in the new year ahead. The year 2022 was a milestone for Portugal Homes, accomplishing new ventures with the in-house Project Development & Construction department producing large-scale project developments such as the 4-star Fonte Santa Resort and Portimão Hotel in the Algarve, south region of Portugal.
The company's growth did not stop since its beginning five years ago and continuing this amazing expansion. Currently, with our very own development projects, Portugal Homes has officially expanded with a brand-new office location in Lagos, serving clients with their real estate and vacation home needs in Portugal. The new office in Lagos will be an addition to the headquarters located at the Avenida da Liberdade, in Lisbon, and to the Harland & Poston Group workplace in Almancil. In turn, we grew furthermore our dedicated team members in all offices. Welcomed over 17 staff members varying from property & investment advisors, after sales operations, and the digital marketing department.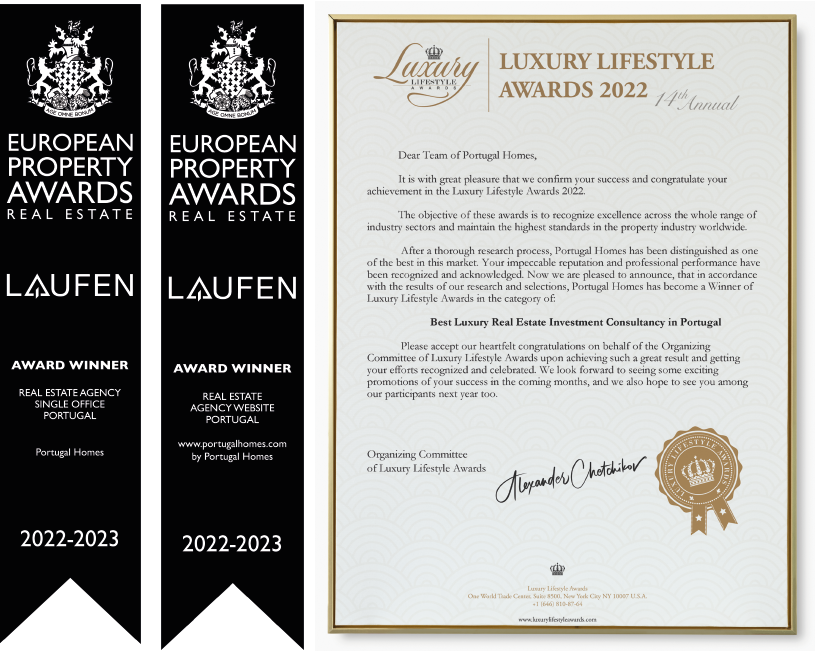 Alongside our company expansion, Portugal Homes is immensely proud to have been featured in several news outlet platforms, such as Zawya, and Luxury Lifestyle News. Additionally, the company was honoured with several awards for excellence in the real estate industry this year; listed as the Best Luxury Real Estate Consultancy in Portugal by the Luxury Lifestyle Awards headquarters in New York, USA; and awarded by the United Kingdom´s International Property Awards, Europe Edition, as the Best Real Estate Single Office Agency in Portugal, and Best Real Estate Agency Website in Portugal. Learn more about our company awards & recognitions, here.
The entire staff and our dedicated board of directors are thrilled to continue expanding the business and share the vision of what Portugal Homes is all about: delivering worldwide real estate investment expertise and service excellence to all looking to invest and live in Portugal.
Our directors, David & Gary know that this achievement wouldn't be possible without the dedicated staff members that bring their hard work and determination to the forefront every day. After all, it is Portugal Homes's strong belief that the success of a company lies in its people.



---
Learn More:
Team Dynamics, the Key to Portugal Homes success
Portugal Homes wins at the European Property Awards
Portugal Homes accredited by Luxury Lifestyle Awards
Summer team bonding weekend to celebrate Portugal Homes success