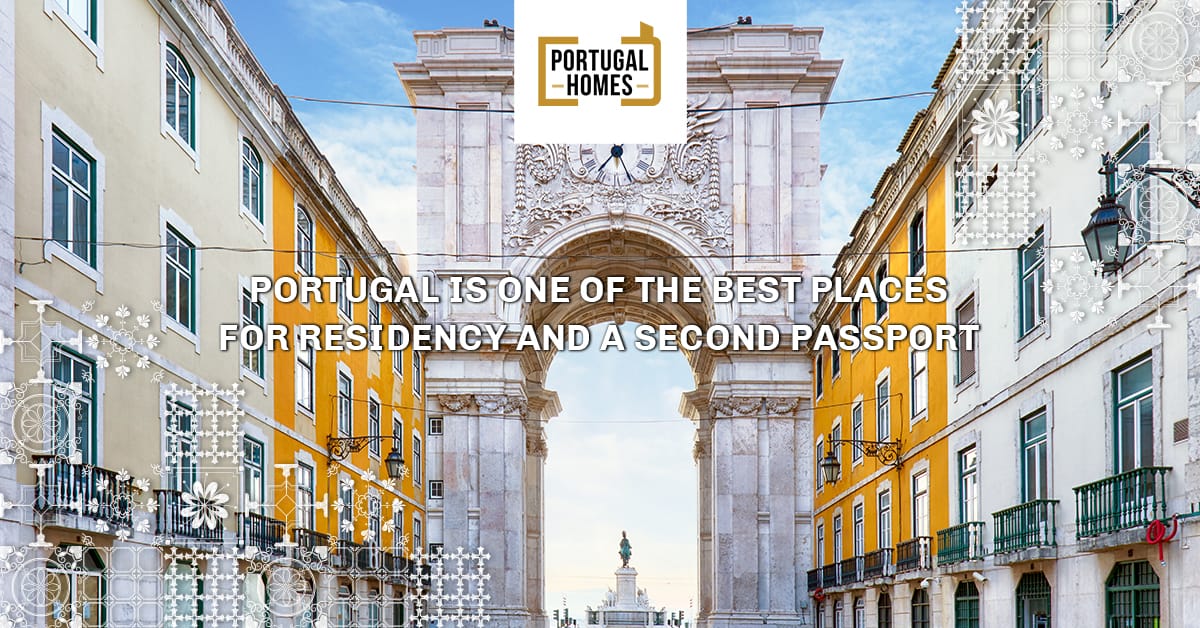 (4min read)
The European passport is amongst the most powerful in the world; pursuing one grants you several benefits, such as unrestricted right to live, work, retire or run a business in Europe. Besides that, since all EU states are working together, there are no wars between them.
Portugal keeps adding to its accomplishments. Being the owner of one of the most powerful passports in the world, Portugal was elected as one of the best places for residency and to acquire a second passport by Forbes.
The application process is relatively painless, and as a Portuguese resident, you're allowed to live in the country and travel anywhere in the Schengen Area. This includes Austria, France, Germany, and just about everywhere you want to be in the European Union.
When eligible for Portuguese residency, you can benefit from the many tax advantages if you apply through the NHR Programme. The NHR status enables you to take advantage of social services and privileges from both your home country and Portugal, the right to vote, own real estate, and also keep your existing citizenship and become a dual citizen.
If you come to Portugal for work, you can also profit from a 20% fixed income tax (IRS). This reduced tax rate refers to all high-value-added skilled professionals.
Eligible occupations for those that become tax residents in Portugal on/after 1st January 2020
I - The following professionals, provided they hold at least (a) a level 4 qualification under the European Qualifications Framework, or (b) level 35 of the International Standard Classification of Education, or (c) 5 years of duly proven professional experience:
General Managers, Executive Managers
Administrative Managers, Commercial Managers
Production Managers, Specialised Services Managers
Hospitality, Restaurant, Retail and Other Services Managers
Specialist Physicists, Mathematicians, Engineers and related Technologists
Medicine Doctors
Dentists and Stomatologists
University and Higher Education Teachers
ICT Technologists
Authors, Journalists and Linguists
Creative and Performance Artists
Intermediate level Science and Engineering Technicians and Professionals
ICT Technicians
Market-oriented Farmers and qualified Agriculture and Animal Husbandry workers
Market-oriented Forestry, Fisheries and Hunting qualified workers
Industry, Construction and Handicraft qualified workers
Plant and Machine Operators and Assembly Workers, namely operators of fixed installations and machinery

II - Directors and Managers of businesses that promote productive investment in eligible projects that qualify for tax benefits under a concession agreement entered into under the Investment Tax Code
If you're a non-EU citizen, you can apply to citizenship through the Portugal Golden Visa programme alongside your family.
You can also obtain residency through real estate if you buy property between 280.000 to 500.000 EUR. Browse through our eligible properties here or discover what the best Portuguese places to invest in property are here.
Read also:
Portugal is a country that has recently attracted more interest from expatriates from all walks of life. The affordability and warm weather, as well as the recent strength of the healthcare system during the pandemic, are making the country popular for clients to invest. The economic development above the Eurozone and highly skilled professionals also make Portugal an attractive destination to do business, while high-end education and great quality of life attract families wanting to relocate here.