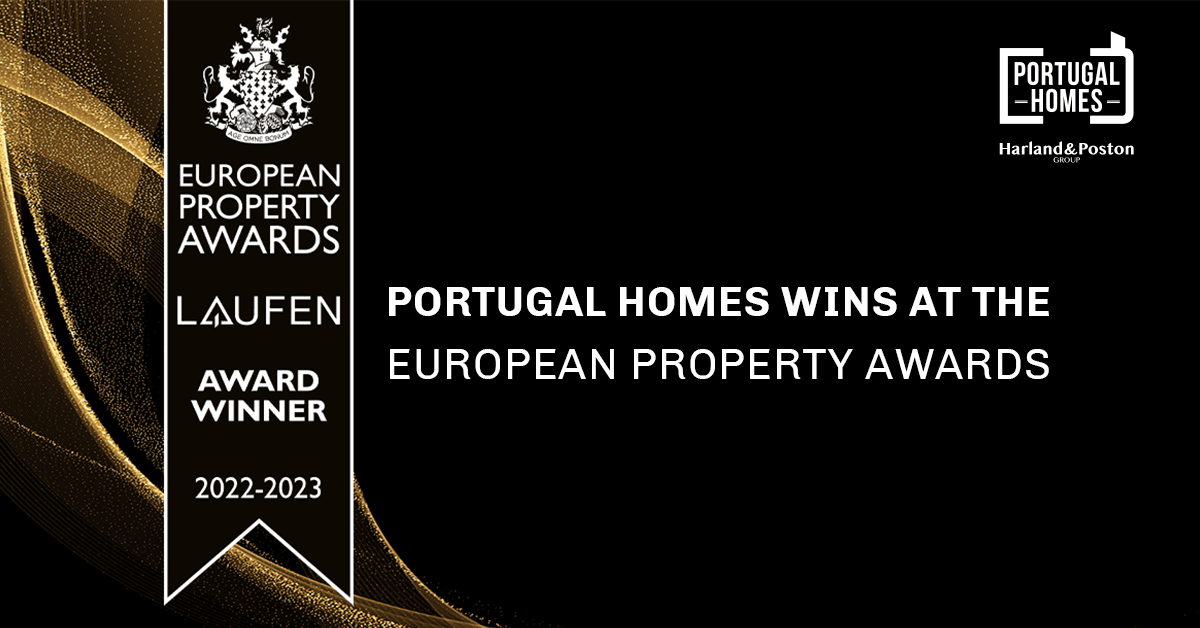 The European Property Awards for 2022-2023 were held at the ever-luxurious Royal Lancaster hotel in London, adjacent to one of the United Kingdom's most famous parks, Hyde Park. This event featured the crème de la crème of the real estate industry, ranging from architecture, interior design, project developments, and real estate.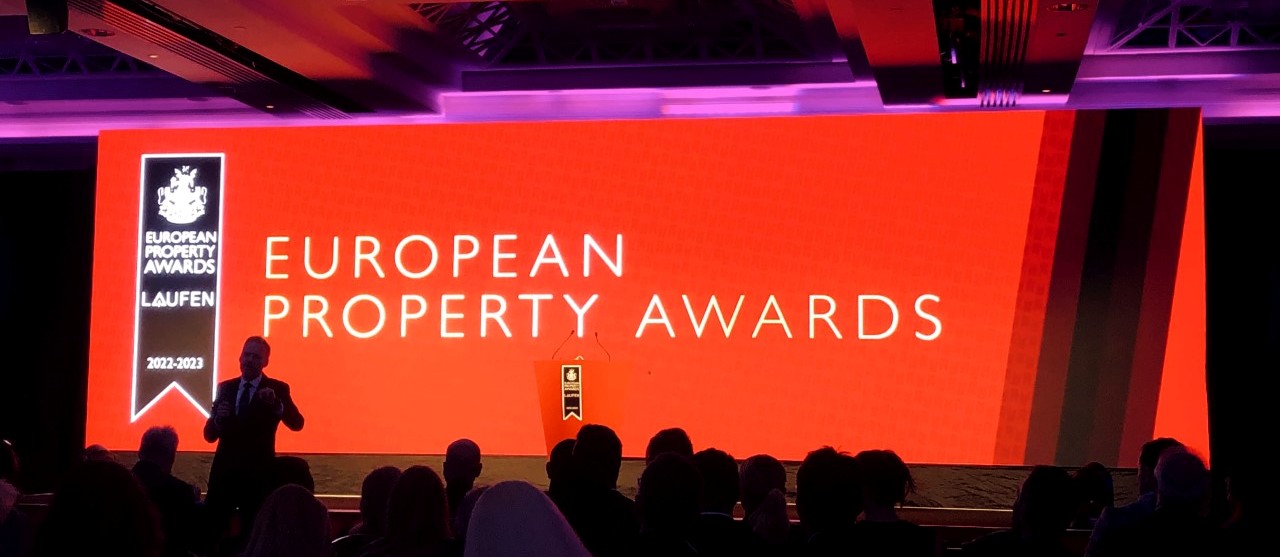 The European Property Awards held ceremonies throughout the day for several industry-based categories, beginning with Development, Real Estate, Architecture & Interior Design, and included networking sessions. In the afternoon ceremony for the Real Estate Awards, Portugal Homes was awarded the recognition of excellence as the best real estate single office in Portugal and having the best real estate agency website in Portugal.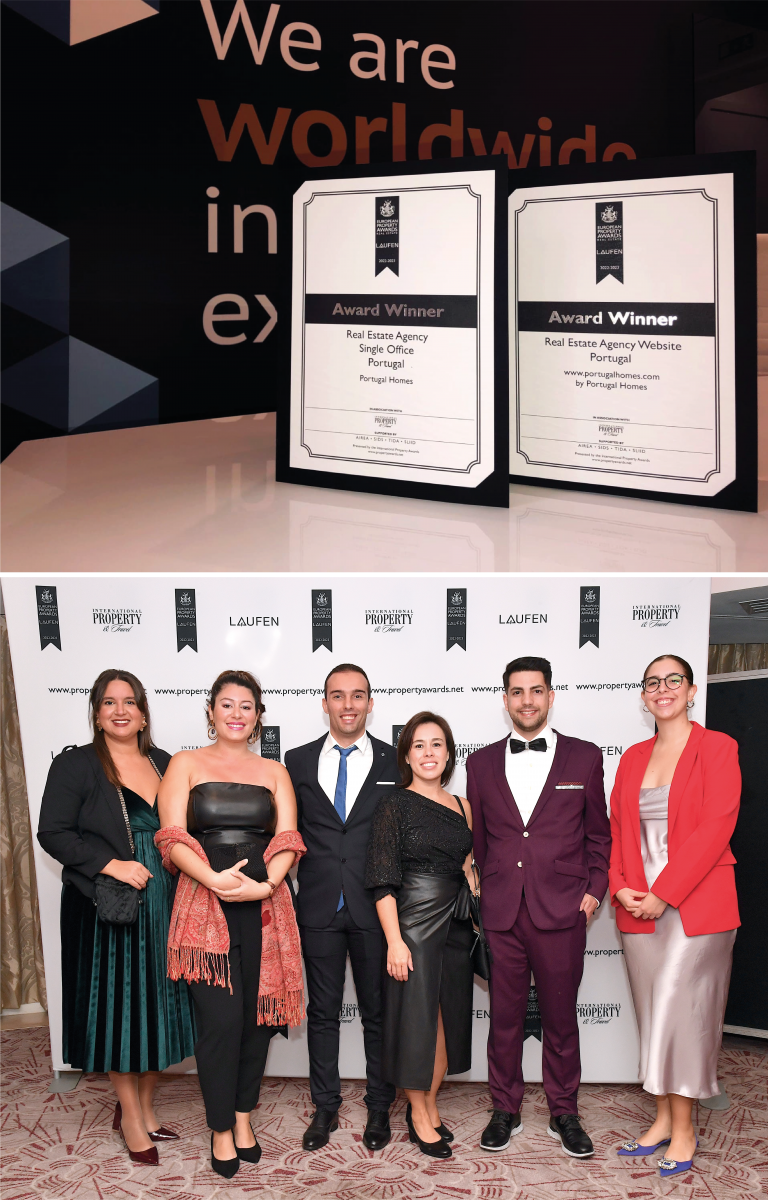 Best Real Estate Agency Website in Portugal
& Best Real Estate Agency Single Office in Portugal
Our CEOs and managing directors, David Poston & Gary Harland selected six staff members, Margarida Sousa, Stefanie Mendo, Tomás Oliveira, Aline Carvalho, Sérgio Gomes, and Maria Alves to represent Portugal Homes in their win of two international property awards! The team members of Portugal Homes, feel absolutely honoured to be able to represent the company, having the opportunity to network with not only other fellow attendees but also reconnect with the dedicated team members of the European Property Awards.
This prestigious event began with a networking session between all the property industry attendees and winners, along with wonderful seminars by four key speakers, Ilker Hussein, Director of LAUFEN; Stuart Shield, CEO of International Property Media; Jenny Scherrer and Sara Brouckaert of Jaspers-Eyers Architects; and Jo Hamilton, creative director at Jo Hamilton Interiors.
This year's European Property Awards were sponsored by LAUFEN, a Swiss company dedicated to sanitary ware, with the key mission of transforming bathrooms into esthetically elevated living spaces. Along with associate support from the International Property & Travel, London Chamber of Commerce, Association of Professional interior designers, Barbados estate Agents and valuers association Inc, the Barbados institute of architects, Forbes Kazakhstan, and the British Property Federation.
The European Property Awards win are also a reflection of Portugal Homes hard work and dedication, especially from our very own in-house Digital Marketing team that develops, researches, and designs every piece of content created for Portugal Homes, and our affiliates brands part of Harland & Poston Group. Our Digital Marketing Department created a beautiful brochure showcasing our services, raging from real estate and investment advisory, project development and construction, property management and after sales post-property purchase services. Take a look at Portugal Homes Awards & Recognitions received to date, here!
Meet the Digital Marketing Department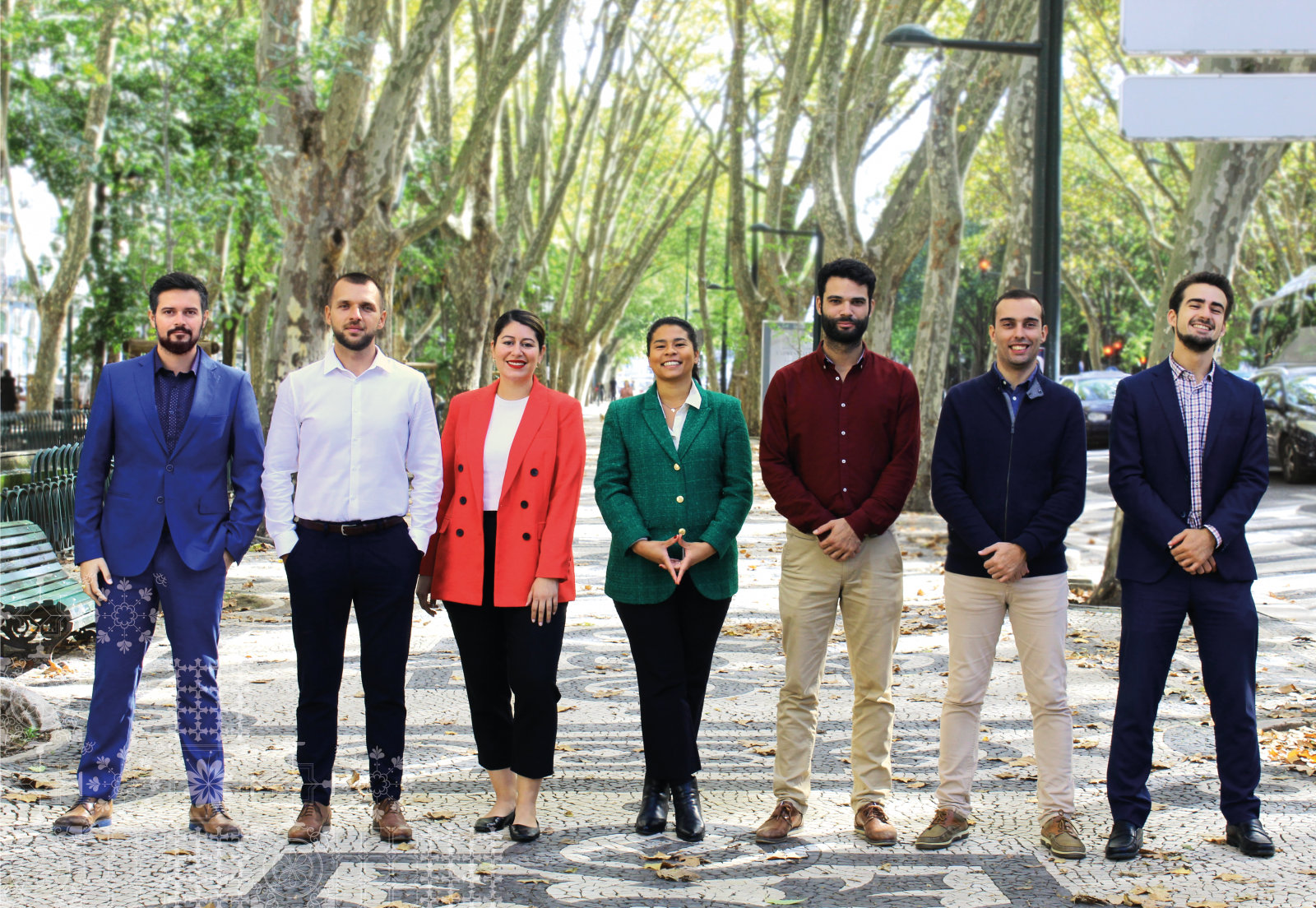 Portugal Homes is looking forward to next year's International Property Awards, and the exciting new challenges and conquests the new year will bring!