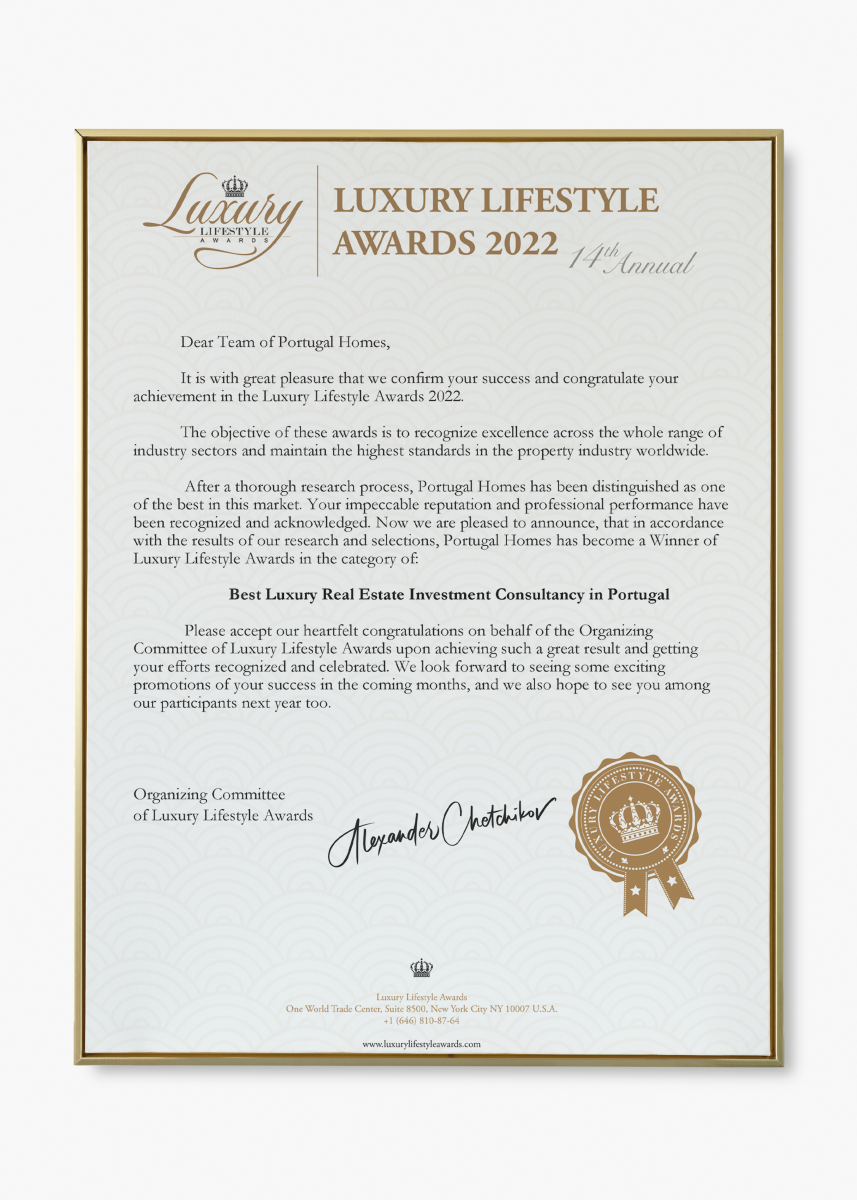 Portugal Homes, part of Harland & Poston Group is ecstatic to announce the acknowledgment made by the Luxury Lifestyle Awards.

In the latest news article by the Luxury Lifestyle Awards, Portugal Homes was recognized for its excellence in real estate services and investment; most importantly conducting business that is not only tailored to clientele needs but holds experience and integrity.
This year Portugal Homes was awarded the Best Luxury Real Estate Investment Consultancy in Portugal, an incredible honor given by the Luxury Lifestyle Awards. The LLA brand is one of the most recognized and respected in the world, selecting, recognizing, celebrating, and promoting the Best Luxury goods and services. Headquartered in New York (USA), the LLA evaluates beyond 10,000 goods and services, in 400 categories from over 60 countries. It is a recognized ranking of the bests industries worldwide.

Portugal Homes CEOs David Poston and Gary Harland are proud of this recognition, proving that their forward-thinking vision and virtuous mission for Portugal Homes are on the right track; focused on providing a high level of professionalism, and client-minded care with a tailored umbrella of services for clients and avid investors looking to obtain luxury property, and investments in Portugal.

This important award is not only a personal achievement for our CEOs and managing directors but also a pure reflection of the hard work put forth by our dedicated staff members at the Algarve and Lisbon offices. Without the shared vision of success for Portugal Homes, we would not be able to have this incredible victory!
Portugal Homes is looking forward to prospective partnerships & clients who wish to work with us on finding the best real estate investments, and luxury homes in Portugal!
---
Read More on Portugal Homes:
Team dynamics, the key to Portugal Homes success
Portugal Homes has been honored with a 5-Star European Property Award
Portugal Homes interviews for CNBC and The Worldfolio
---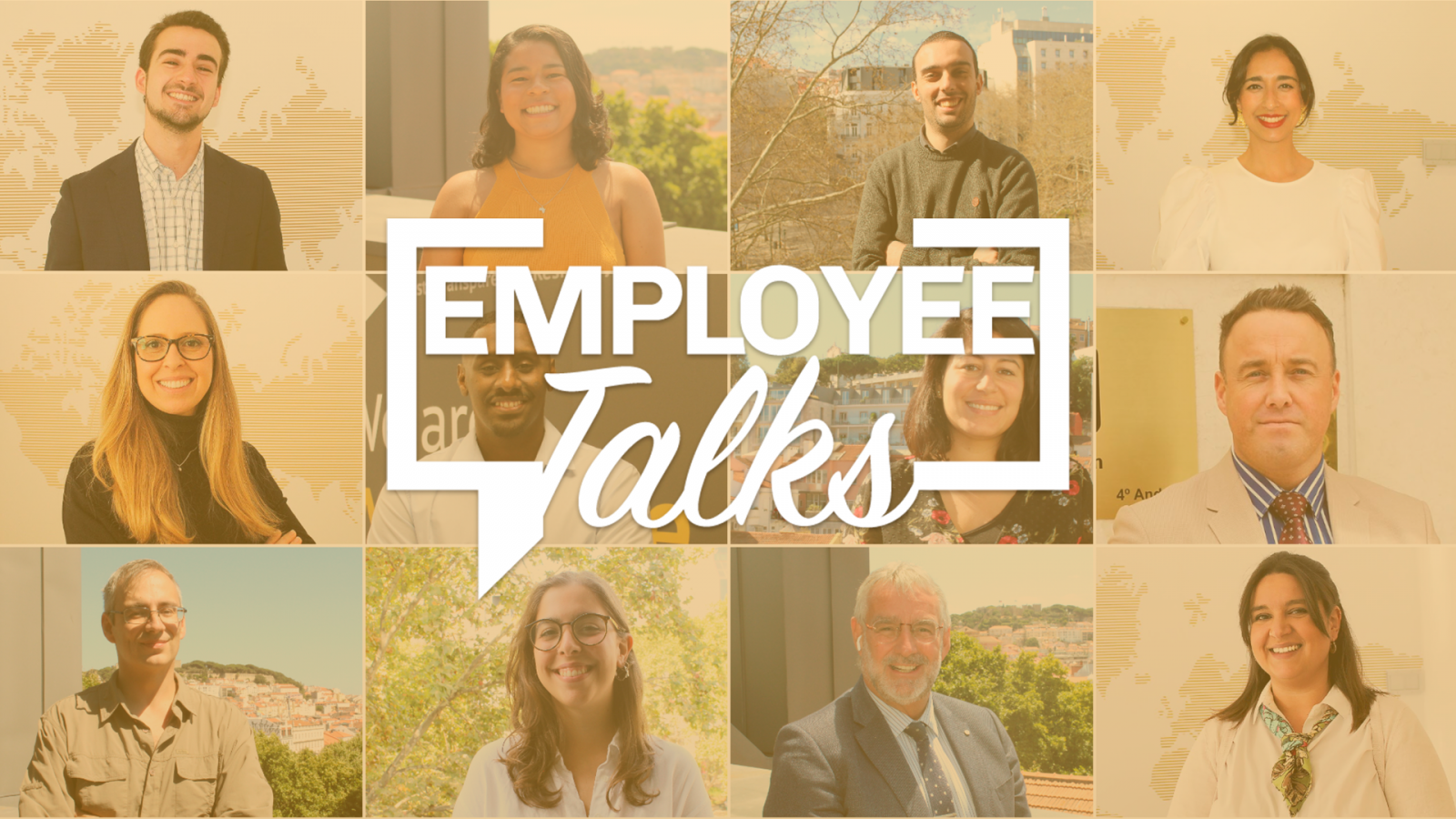 Meet the Portugal Homes Team at our Employee Talks Series, here.
About
Employee Talks is a part of Portugal Homes - Harland & Poston Group's marketing strategy. Our employees and their backgrounds are the company's greatest asset, hence our belief in sharing the employees' thoughts on working at this company shows our ability to differentiate, cultivate and promote our identity to not only candidates interested in working here, but also clients who are purchasing with us. We want our viewers to understand why we stand out from the crowd and think it's a great opportunity for you to get to know us better.