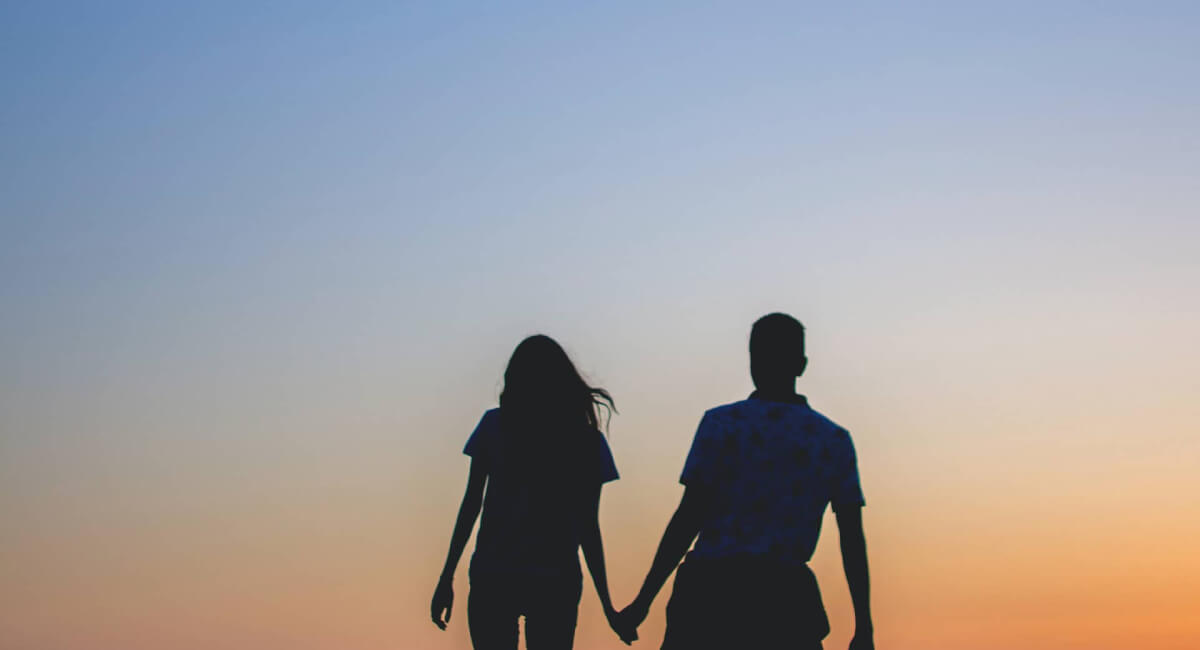 A VALENTINE'S DAY GUIDE
Portugal has a charming romantic atmosphere that cannot be denied, with its narrow cobblestone streets, cafes and restaurants offering exquisite eatery experiences, landmarks filled with rich history, old seafarers love stories, and beautiful architecture from a time before. Best of all, let's not to forget the endless sunset evenings that warm all hearts.
We selected the TOP 5 destinations in Portugal to take your sweetheart on a romantic escape:
Douro River Cruise Wine Tasting
The Douro river flows through the Iberian Peninsula, rising in the Sierra de Urbión in Spain, bending and flowing for 895 km (556 miles) across Spain and northern Portugal to the Atlantic Ocean at Foz do Douro. Bringing life to the agriculture of wine in the Douro Valley, recognized as a UNESCO World Heritage site; which is why we think taking an adventure by boat on the Douro is the most perfect way to experience its true beauty! Imagine you and your loved one on a boat cruise from Porto to Peso da Régua, passing through beautiful stepped slopes of Port wine terraces, and the countryside of the Douro Valley, as you witness the endless rows of vines, creating a perfect pattern on the hillsides. Day cruises are available with wine tasting and an optional lunch, a perfect way to indulge in the amazing riverside views and each other's company.
Learn more about the city of Porto, here.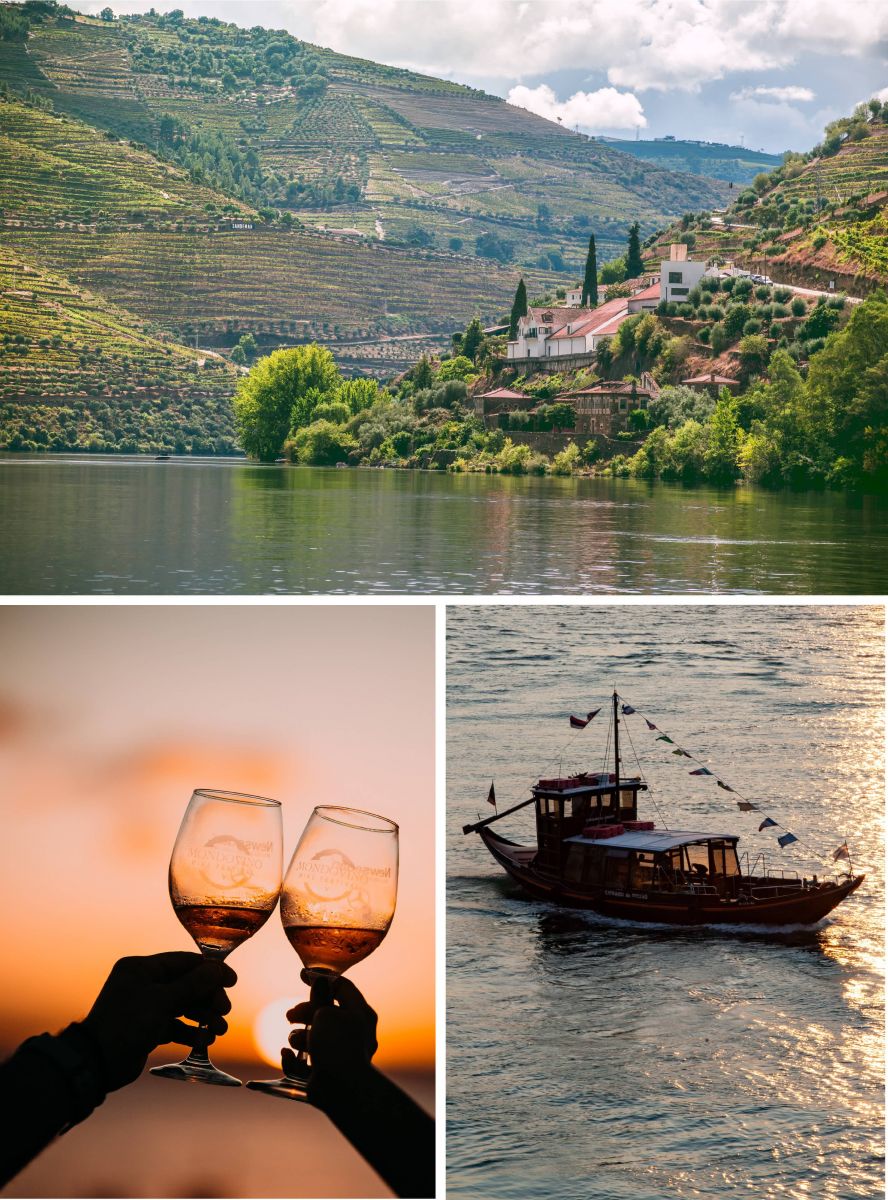 ---
Xisto Village Escape
An utterly charming escape to the shale villages in the town of Lousã, at the district of Coimbra; with over 27 villages spread across Lousã and Açor ranges, and close to Serra da Estrela, the villages are named "Aldeias do Xisto". They are called schist villages because this is the stone used in the construction of the houses, which is immensely abundant in the region. These hidden gems have been brought back to life, reconstructed to its original glory dating back to medieval times. We suggest a day escape to the "Aldeias do Xisto", in particular the Chiqueiro Village - a wonderful sight of stone housing, with small doors and windows, that it almost feels like you entered a scene from The Hobbit. This escape to the Xisto Villages is meant for the adventurers, offering plenty of trails and charming nature scenery, then you can end the day cozy next to a fireplace, a glass of wine with a good home-cooked meal for two.
Learn more about the city of Coimbra, here.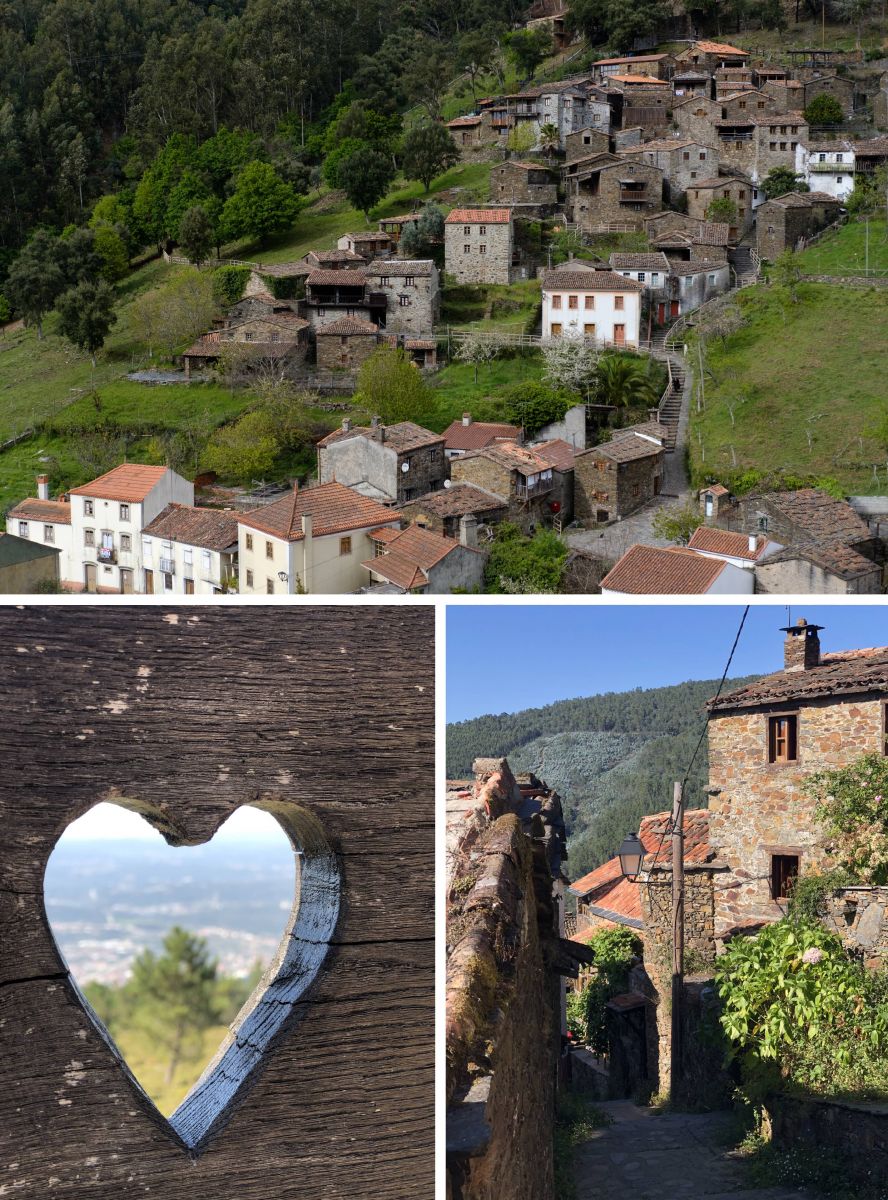 ---
Fairytale for Two in Sintra
Nothing is ever more romantic than being in the presence of castles and palaces, step into a fairytale in the ethereal town of Sintra, a major tourist destination in Portugal, where you can indulge in picturesque forest views, luxurious palaces, chalets, and the Moorish Castle fortification from the 10th century during the Iberian Peninsula occupation of the Moors. Sintra is set between mountains, filling the air with mist, and romance, within its narrow cobblestone streets, quaint shops, charming city center, green spaces, and majestic monuments that are perfect for a romantic day escape. No wonder, the Portuguese Royal court made a point to stay every summer in Sintra!
If you and your loved one are fanatics of architecture; then you can enjoy whimsical palaces such as the Palacio da Pena, considered one of Europe's finest palaces, set in vivid yellows and amber color tones, where Portuguese Nobility once lived. Experience the medieval vestiges, the famous Quinta da Regaleira for vast green spaces and romantic grottos, and ancient ruins of a Moorish Castle that once guarded the entire region of Sintra; after a full day of palatial sightseeing with your sweetie, you can indulge in a Travesseiro and Queijada de Sintra at Casa Piriquita.
Learn more about the town of Sintra, here.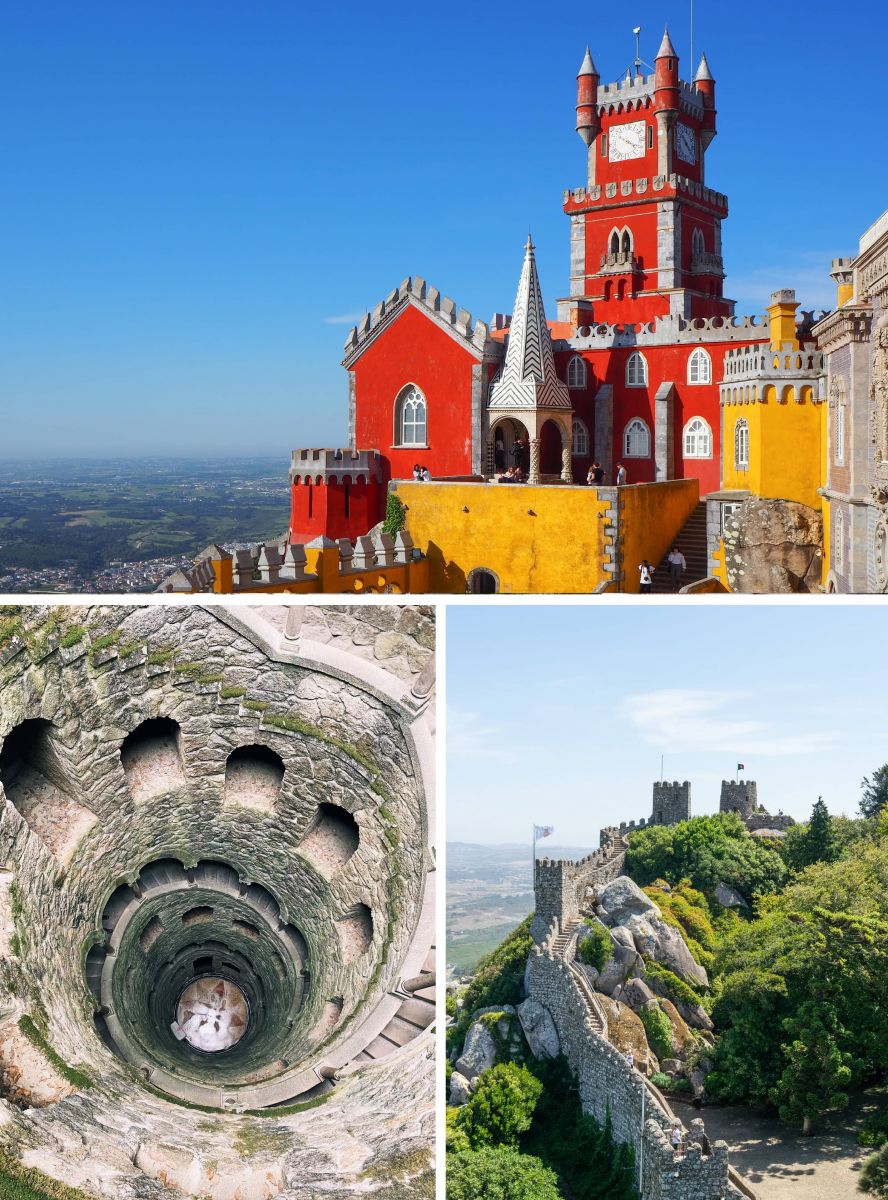 ---
Sights & Sounds of Alfama
Alfama is the oldest neighbourhood of Lisbon, spread on a slope between the São Jorge Castle, and the Tagus river; the district includes the freguesias of São Miguel, Santo Estevão, São Vicente de Fora. Historically, Alfama was situated outside of the castle walls and was home to many of the city's poorer residents, and mainly fishermen; as Lisbon grew into a major city, Alfama evolved into a joyful district of traditional arts and crafts, and maintained traditional Portuguese charm that is adored by locals and visitors. Alfama is definitely for a wonderful date destination with your sweetheart, this district with Lisbon, is surrounded with historic landmarks; such as the Monastery of São Vicente de Fora, the Church of Santa Engrácia, Sé de Lisboa, Castles of São Jorge, among the nearby miradouros (lookout points) showcasing wonderful views of Lisbon. The air in Alfama is filled with the atmospheric sound of guitars, and Fado songs of lovers lost at sea echoing melodically from traditional Portuguese restaurants, such as Mesa de Frades in São Vicente; it was formerly a chapel in Alfama showcasing beautiful Portuguese tiles. This is a definite must-see activity to experience, as you get lost with your lover strolling the streets of ever-charming Alfama!
Learn more about the city of Lisbon, here.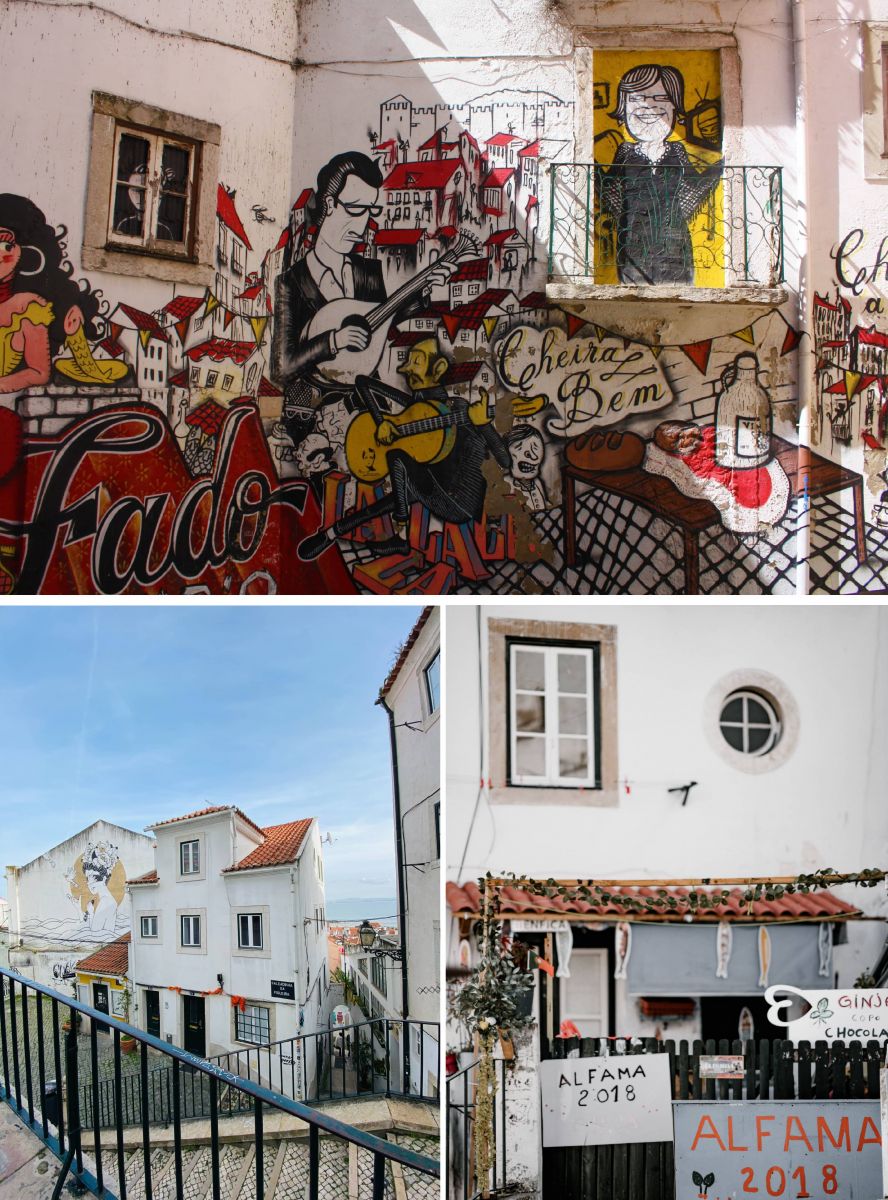 ---
Lovers Cave Exploration
This is a wonderful escape for a warm sunny day with your sweets in the Algarve region, at Benagil fishing village, and Praia do Benagil; considered to be one of Portugal's paradisiac must-see destinations! There is no denying the raw natural beauty of this region of seaside cliffs, golden sands, and clear turquoise waters; especially when you venture onto a paddle-boarding, kayak or boat ride into the famous Benagil Caves.
The Benagil Caves are a series of grottos, where one large hole on the roof of the cave lets light shine through, revealing an altar-like view of the cave rock formations that is absolutely picture-worthy! The best time to witness the caves would be around mid-morning or late afternoon, and can only be accessed by sea; after your water sports and exploration of the caves, to be extra romantic, you can to book a personalized boat tour raging from 1 to 3 hours, and simply sit back and relax as you admire the sea-cliff rock formations, and seaside escape with your honey! After a day at the beach with water sport activities, the day cannot end without a fabulous dinner for two, the fishing village of Benagil in the Algarve offers a wide variety of seafood and fish dishes to delight your palate!
Learn more about the region of the Algarve, here.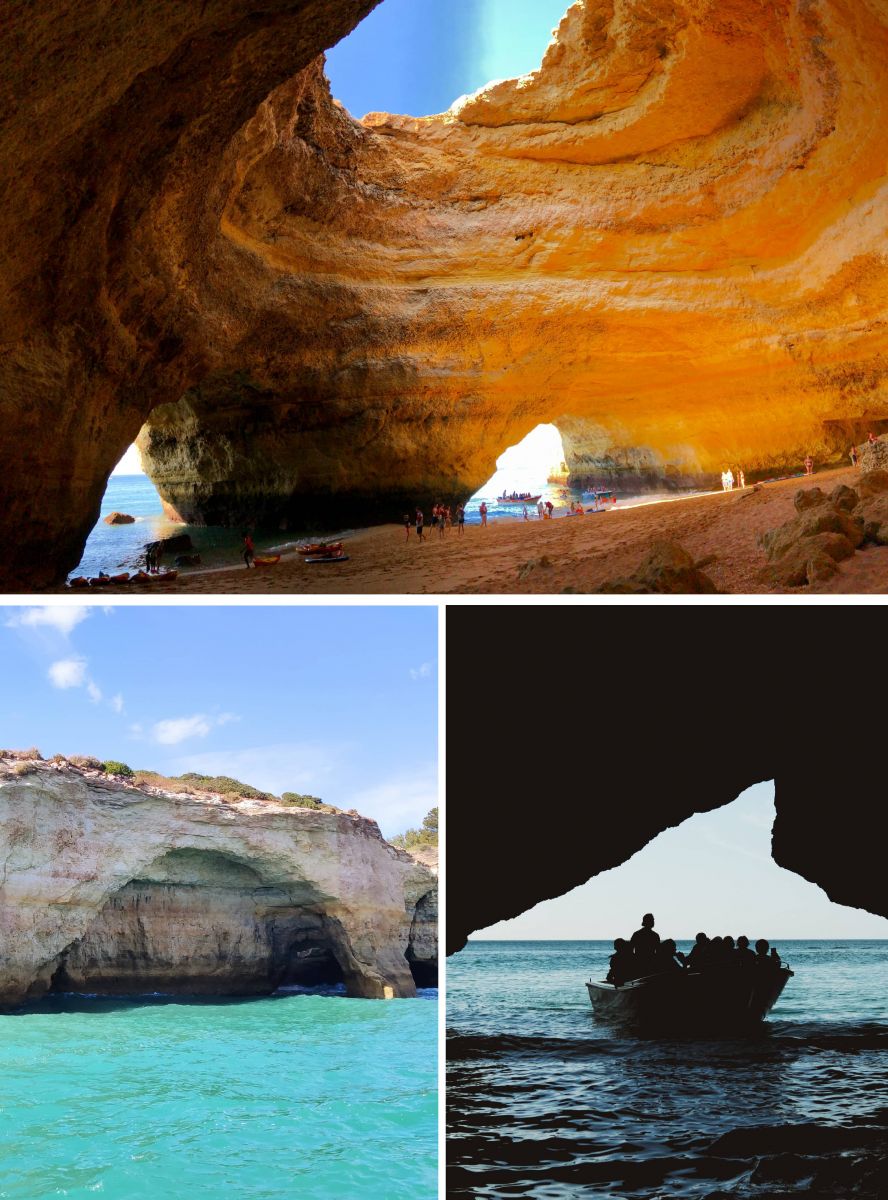 ---
Read More:
Embrace spring in Lisbon in its best parks and gardens
Highlight on the Wonders of Portugal at the World Travel Awards
UNESCO World Heritage Sites in Portugal
---