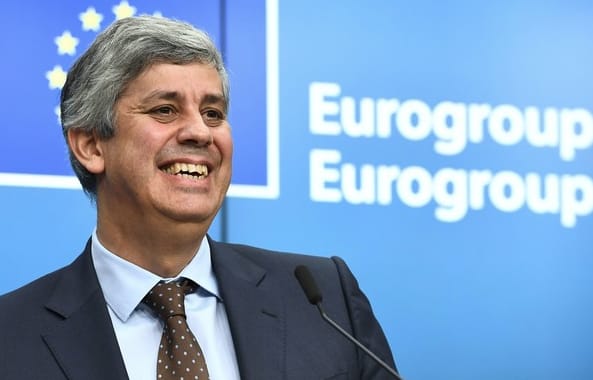 In the British magazine's view Centeno "can look back at his first 12 months as head of Eurogroup with well-deserved satisfaction", stressing success in negotiations for the Euro reform in December.

The Banker described Centeno as an "unusual choice" for the presidency of the informal group of finance ministers of the eurozone, as he is "the first president of the Eurogroup from southern Europe and the first from a rescued country".

It also labelled Centeno as "more conciliatory than his occasionally abrasive predecessor", Dutchman Jeroen Dijsselbloem.

For 2019, the magazine explained that Centeno is preparing for two major political challenges at a European level: "a pillar of the banking union, the other an attempt to underpin the credibility of the Euro project."

The Banker also said Centeno's accolade "was recognition of Portugal's incredible economic recovery".

The publication highlighted the decline in Portugal's unemployment rate from 17 percent in 2013 to currently below 7 percent, the prospects for stability of Portuguese economic growth in 2019 and 2020, the recapitalisation of the banking sector during 2016 and 2017, and the increase of minimum wage and pensions as part of that recovery.
Source: The Portugal News


About Portugal Homes
PortugalHomes.com specialises in selling Holiday Homes and Investment Properties. We help buyers find the right property overseas whether it be for Golden Visa, NHR, Investment or simply a place in the sun, our properties are selected with great thought in mind to give our clients the best opportunities, we offer the complete service from Introducing them to Legal Representatives, Currency Exchange, Mortgage Advisors, Property Management, Rental and Furniture Packages along with making sure all our staff are trained to fully understand the buying process and taxes for every scenario, we provide the complete service to anyone looking to buy a new or resale property overseas for holiday use or as a short or long-term investment.
To find out more, please contact us:
Phone: +351 213 471 603
E-Mail: info@portugalhomes.com