We are incredibly proud to announce that Portugal Homes has won two more international awards for the 4th year in a row!
Since its foundation in 2017, Portugal Homes has achieved tremendous results. The company was able to position itself at the forefront of Portugal's investment and golden visa market thanks to the vision of its co-founders David Poston and Gary Harland, as well as the hard work of their teams.
This year, International Property Awards recognized the Harland & Poston Group with the Best Real Estate Single Office in Portugal and Best Real Estate Website for www.portugalhomes.com, adding two more golden frames to the company's awards wall!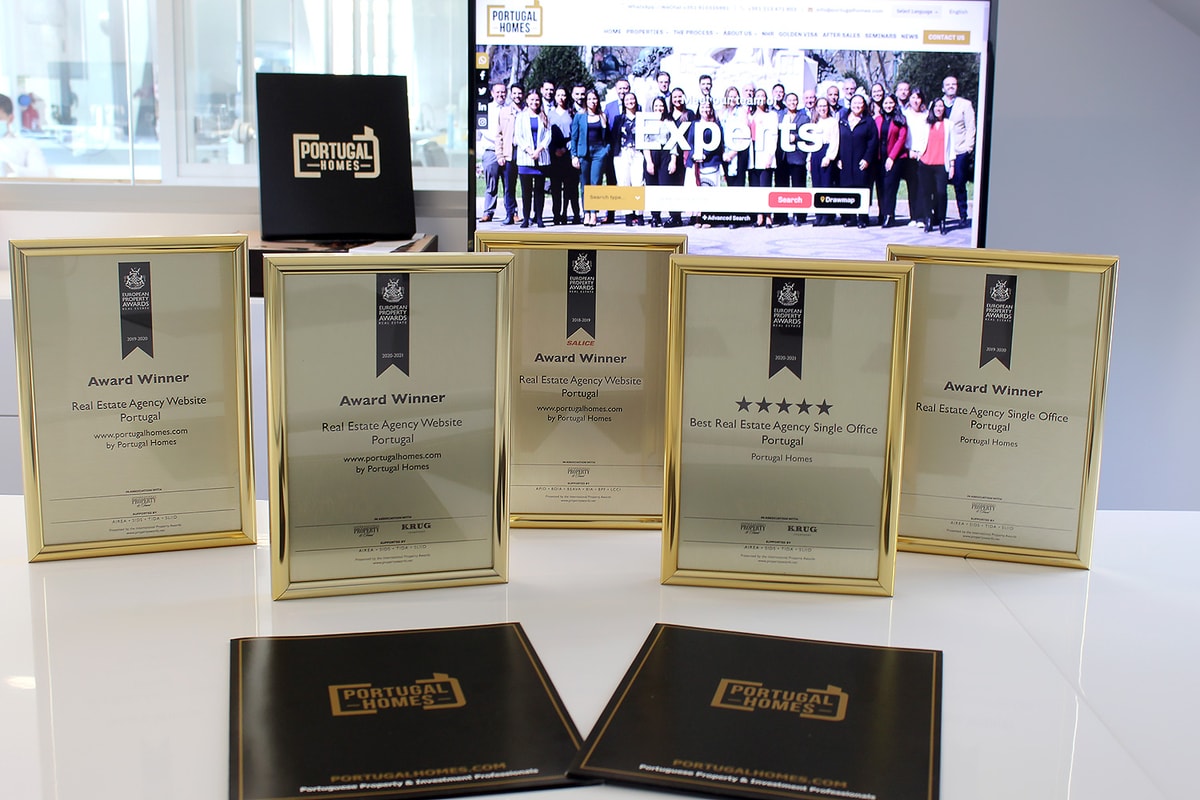 ---
Part of the Harland & Poston Group since 2020, Portugal Homes' achievements and wins have been possible with a 360 marketing strategy, which Catarina Távora, the Head of Marketing and Communications of H&PG, has put in place with her team so well. Watch the video below to learn more about the company's submission to international awards, the reasons for doing so, and the challenges we're taking on to demonstrate how committed we are to gaining recognition for our quality and innovation in the Real Estate & Investment sectors.
---
Read also:
---
The company's success stems from its people
Portugal Homes has always ambitioned to set itself apart from the crowd; hence all our staff has been working relentlessly for the past years to now be able to endorse the business as the main source of carefully thought tailored services for global clients and investors interested in the emerging investment market.
The company's culture is also an important asset for the business, and we have all kinds of people working in our group, from Mandarin to Russian speaking, from the other side of the ocean all the way to this side. We accept, respect and embrace the multicultural environment we work in as we believe that working with individuals from different cultures and backgrounds results in the creation of many groundbreaking ideas, initiatives, and concepts.
With the goal of showcasing this work culture, know-how and personality of the people behind our clients' investments, our staff is able to express our ideas and thoughts through Employee Talks - a marketing strategy we recently implemented in order to show our ability to differentiate, cultivate and promote our identity to not only candidates interested in working here, but also clients who are purchasing with us. We want our viewers to understand why we stand apart from the crowd and we believe this is the perfect way for you to get to know a little bit of each one of us here.