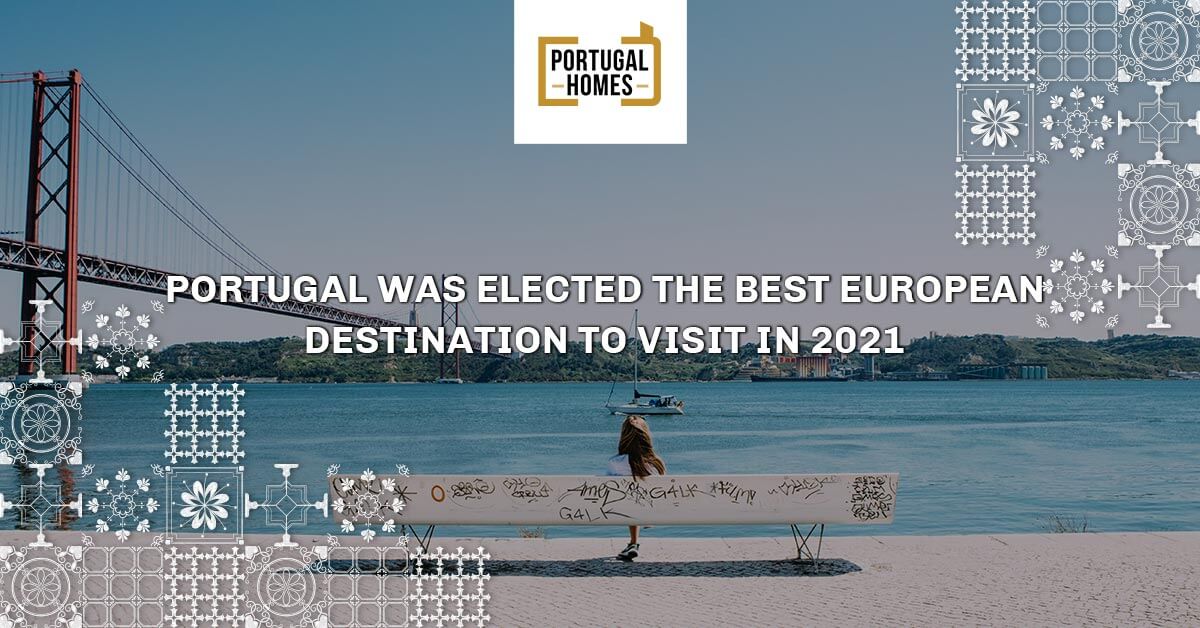 Portugal was elected the best European destination to visit in 2021 by European Best Destinations website visitors
Portugal was elected the best European destination to visit in 2021. This ranking was made out of the website's most researched place statistics of the past few months. Portugal was the most researched country by European Best Destinations website visitors and, therefore, ranks in the first place over other countries.
The country was elected as tourists' first choice to spend a holiday, thanks to its natural beauty, gastronomy, beaches and rich historical heritage.
Braga, Porto, Carcavelo's and Algarve's beaches, Madeira and Açores were highlighted as unmissable places.
According to European Best Destinations, Braga, which has recently been elected as 'Best European Destination' in 2021, is a must-see during your stay in Portugal. Located in the north, it is called "Portuguese Rome" by many, due to its history and architectural legacy.
Porto is also an essential place to stop by while visiting Portugal. The city built along Douro's hillsides is a beautiful place to spend a few days. Its Historic Centre was classified as Cultural Heritage of Humanity by UNESCO, due to its emblematic monuments and stunning panoramic views over the Douro river.
Explore our Porto guide here.
---
Read also:
8 Things to discover in Porto and Douro Valley
Porto and Lisbon are the friendliest cities in Europe
---
The beaches from Cascais and the Algarve are ideal for recharging batteries and enjoy the privileged weather Portugal has to offer.
---
Read also:
---
The archipelagos of Madeira and the Azores, full of breathtaking landscapes, are perfect trips for nature lovers.
In a press release, Turismo de Portugal stated that the conquest of the first place among tourists' preferences lives up to Portugal's recognition as a world-class destination. According to the contest results, Portugal distinguishes itself for its natural beauty, cuisine, beaches and rich historical tradition.
The president of Turismo de Portugal also stressed that "more than a destination, Portugal is an experience that impacts tourists. "From north to south, inland or coast and islands, those who visit us want to return. This 'ranking' shows that despite everything that has happened in the past few months, tourists do not forget Portugal and are eager to return and we will be here, as always, to welcome you safely", said Luís Araújo.
The countries that followed Portugal were: France in the 2nd place, Greece in the 3rd place, Italy in the 4th place and Croatia in 5th place.
---
Read also:
Portugal is the third EU country to concede national citizenship
Portugal maintains third place among the World's safest countries