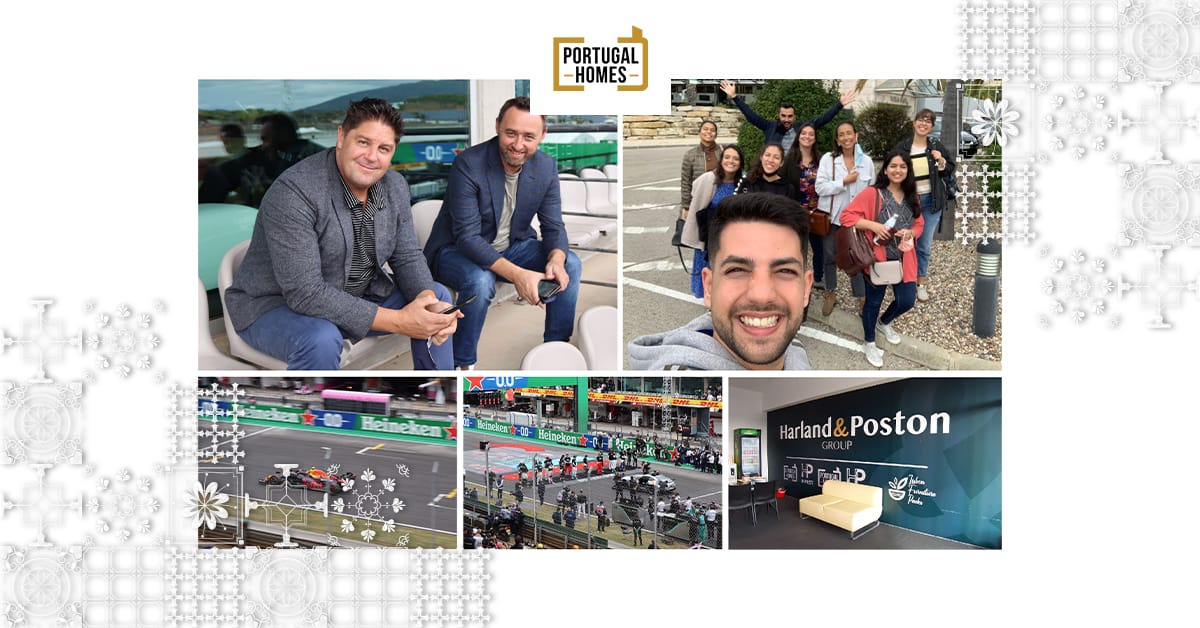 At Portugal Homes, people are the company's greatest asset, and David and Gary have always tried to respond to the needs of employees as a whole, respecting and looking at all spheres of their lives in order to lead and promote their personal and professional development.
Being a high growth business, our teams work on the highest standards, in a performance-driven environment, always striving to become stronger and better at what we do best.
After this year's hard work, and while in the midst of all uncertainty, our founders and CEO's David and Gary decided to reward the teams for their fantastic work this year as well as to celebrate to the highest level a 3rd consecutive year of Award-winning, recognized by the International Property Awards body.
Team bonding to celebrate awards and company achievements
Since we believe that every company needs a strategic reward system that covers compensation, benefits, recognition, and appreciation, David and Gary have been rewarding their teams whenever possible, in order to show their appreciation for the hard work and effort everyone puts into the projects. Besides electing an employee every month, the teams at Portugal Homes had the chance to spend a weekend in the Algarve getting to know each other better out of the office.
We believe that these kinds of compensations are a high motivator factor to keep working better, but also help foster more positive attitudes to remain focused on the job and, hence, increase the level of performance and build effective teamwork habits.
SPA and care in the Algarve for some...
Last weekend was definitely a motivator for most of the staff, as we had the chance to spend the weekend enjoying a massage in Pestana Vila Sol Vilamoura.
Check our Instagram stories to see more!

And for others, watching the pinnacle of motorsport and speed - Formula 1 Heineken Portuguese Grand Prix!
New brand, new office, new staff 
We were able to bring to life and structure our Harland & Poston Group, a privately owned group that shelters strong brands in the areas of real estate, investments, property management & travel.
The strategic opening of our first international offices in Hanoi, Ho Chi Minh (Vietnam), and our second in continental Portugal, the Algarve, was also a result of the growing demand of our clients, enabling us to be closer to them. The company also hired new team members in these regions, strengthening the skill set of our workforce.
This was a year of great challenges but also great wins, enabling the company's departments to emerge stronger from the pandemic. We will continue to work at what we do best and keep providing the high-quality services we aim to deliver at all times.
Follow us on social media. Connect, follow, and have a conversation with us!