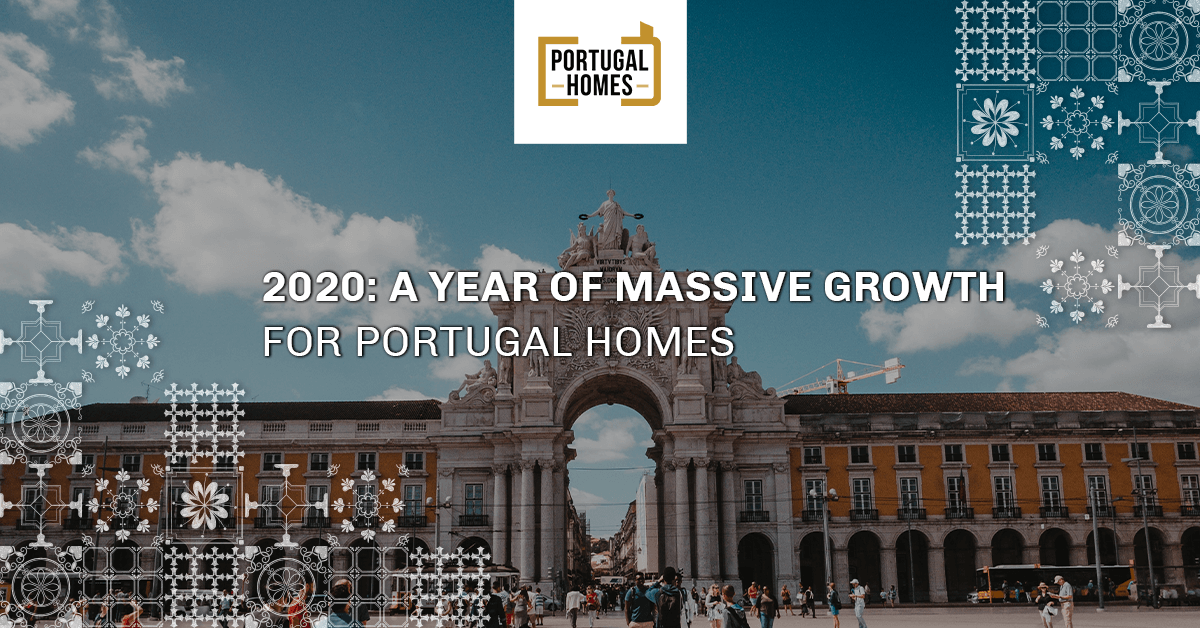 It is sure that 2020 will be a fable for us to share with the next generations, but we are also extremely proud to say that Portugal Homes rose stronger from the pandemic
Last year, businesses and companies of all sectors showed tremendous agility and resilience to adapt to tough times, and as such Portugal Homes, now part of the Harland & Poston Group made unconventional decisions to drive productivity and profitability.The most critical drivers for Co-Founders and Managing Directors, David Poston and Gary Harland were their employees. 2020 was a year of focus for our teams to continue growing, learning, studying, and investing in themselves to rise up stronger for the months ahead.
We opened the door to a new world, in which collaboration, technology, and the ability to constantly adapt is crucial to strengthen what has always been and will continue to be a safe investment: the real estate market.
Despite the pandemic and besides having been awarded as the best Lisbon Real Estate Single Office for the third year running, 2020 was one of Portugal Homes' best years ever since the company was brought to life. We are happy to share with you our 2020 statistics, as well as everything else we have accomplished last year:
We held more than 250 virtual private meetings with 38 different nationalities, to show our commitment and seriousness to our clients and partners, as well as educate interested investors about the Portuguese real estate market;
We had over €60 million of Real Estate transaction volume;
We closed over 150 deals in only one year, compared to 2018 and 2019 together;
Our staff grew from only 18 to more than 40 people!;
We won 3 international awards, from the International Property Awards;
Portugal Homes competed against some of the best property professionals across Europe, so we are delighted that our achievements and visions were recognized internationally;
We partnered up with more than 100 other companies worldwide to create an ecosystem that supports our services;
We made business with partners worth €1 million;
We are owners of 4 property developments;
We established two offices in Portugal (Lisbon and Algarve) and established the opening of one international offices - Dubai.
It is with great pride and a realistic sense of achievement that Portugal Homes will continue working towards the bigger picture as the new reality in which we find ourselves also reinforces our willingness to react and lead, which is why we will continue aiming for constant learning and growing, and do our absolute best to provide you with the best complete business at all times!
---
Read also:
How Portugal Homes teams' efforts are compensated
Portugal Homes emerges stronger from the pandemic
---
Follow us on social media. Connect, follow, and have a conversation with us!