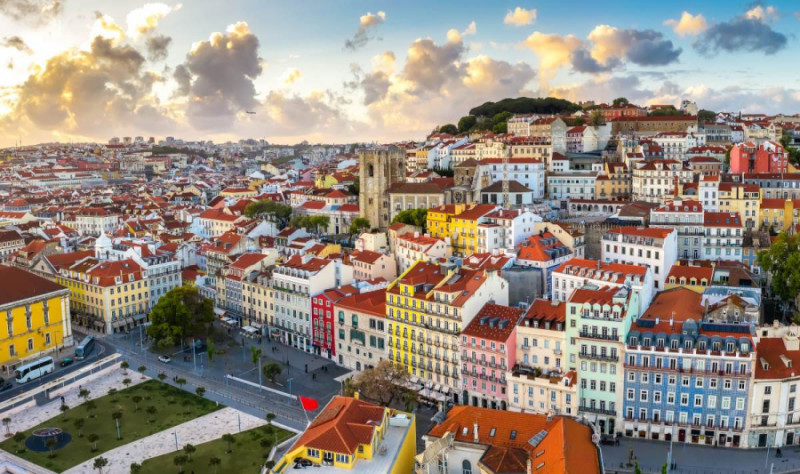 If you have been thinking about buying property in Portugal, regardless of location or motivation, you might have come across several news and stories that depict a dire situation of the Portuguese Real Estate market and its poor housing conditions. And this idea is not entirely unfounded either. Starting from an ongoing housing crisis, let us take a deeper look behind some of the reasons.
What is the condition of housing and buildings in Portugal?
Over the last decade, little to no new construction has been made in Portugal. The 2021 Portuguese Census, conducted by INE – Instituto Nacional de Estatísticas (Statistics Portugal), has revealed that only 110.784 new buildings were constructed, accounting for 3,1% of the total amount of housing ready to be lived in. To put things in perspective, this number is included in a universe of over 9 million and a half houses. When we compare this information to the 2011 Census, the growth in brand-new construction has barely reached 2.5%. The considerable slowing down of new constructions is unparalleled, especially when taking into account previous past decades, where the construction of new buildings and housing ranged between 10% to 25%.
What does that leave us with? A staggering, overwhelming majority of buildings that have suffered the wreckage of time, worsening housing conditions, and that have not been updated to a more modern standard of living. For example, 84% of these buildings and house lack air conditioning, an essential nowadays to help cooling down in the summer and warming up in the winter. And time, as we all know, is a cruel mistress. Nearly 32% of these were built between 1981 and 2000, which means we could be discussing about houses nearing forty years of age. The picture further worsens when we consider around 27% of this universe represents buildings and housing that were built between 1961 and 1980, meaning most of these are well over a half century old. The same study also showcases that almost 36% of these buildings and housing need repairs and renovations, accounting for over one million houses. A little over 15% are in deep need of refurbishments.
Yet another study, also conducted by Statistics Portugal, but compiled by Pordata, reveals that Portugal is the second worst country in the EU with the poorest housing conditions. This means that over 25% of the country's population lives with issues such as leaky roofs, damp walls, or rotten window frames and floors. But time is not the only element to be blamed. Natural wear and tear are to be expected, but there are other aspects to be considered that only further aggravate the situation at hand. A Survey on Income and Living Conditions, from 2022, conducted by Statistics Portugal, also "indicates that in Portugal, 10.6% of people lived in a condition of lack of space in 2021, a proportion higher than in the previous three years, in which the housing overcrowding rate was below 10% (9.6% in 2018, 9.5% in 2019 and 9.0% in 2020)."
Unfortunately, it does not end there. There are more than 700.000 houses in Portugal that have been entirely abandoned. From torn roofs, exposing a field of debris within, to boarded-up bricked doors, to peeling paint, to decrepit and decaying structural damages that compromise everyone's safety. These housing conditions have become a stain in the Portuguese Real Estate market and sores in what is, otherwise, the landscape of a beautiful country.
When we add all these factors in – time, overcrowding, and a socio-economic context that has led to so many vacant houses, we can start to see why situation could be perceived as dire. It is only natural to feel some hesitance on whether Portugal is a worthwhile location to invest in. However, even if there could be setbacks, Portugal is a prime location for your real estate investment. Finding the right property to buy or invest in Portugal can prove to be a daunting task, especially when you consider all the above challenges, but if you want to avoid any troubles with potential renovations, refurbishments or poor housing conditions – check our offer of renovated and rigorously inspected by our experts properties across Portugal.

Portugal Homes as a part of the solution to the poor housing conditions in Portugal
Whether you are looking to establish yourself in Portugal or make a property investment, you can be rest assured that our company is the right choice as we have taken some actions to deal with the housing crisis issue and provide the best quality of constructions in the country. At Portugal Homes, we have founded our Project Development and Construction department, committed to developing and managing your investment project from A to Z. Their expertise ranges across all types of properties, from land plots primed for development, to residential buildings, such as apartments, townhouses and villas, to commercial-oriented buildings, such as shops, warehouses, and even hotels and resorts.
Led by our Business Development Director, Andreia Leite, the department consists of many more experts and veterans, from senior civil engineers to project managers, to architects, planners and designers. In fact, the list of properties we have available for sale have all had, in some way or another, the involvement of our Project Development and Construction department. However, one can argue that it is easy to talk without showcasing any type of evidence. You do not have to worry about it either. We invite you to take a look at Pátio do Jordão.

Through the efforts and will of our Project Development and Construction department, this once forgotten, time-ravished property with little to no housing conditions, right in the middle of the heart of Lisbon, was given new life. Refurbished from the ground-up, only the highest-quality materials have been used, always bearing in mind not only the space, but the liveability of all of its future residents. With a total of eleven units, most of them apartments, this property now boasts a plethora of services, making life easier for everyone, including a garden, a pool and a concierge service.
And this example, in Lisbon, is but one among many more. Portugal Homes' reach extends throughout the entire country. We have several properties readily available for sale in all regions of the country, including but not limited to the Algarve, the Silver Coast, Porto, Cascais, and, of course, some of Lisbon's trendiest, most sought-after neighbourhoods, such as Chiado, Graça and Saldanha.
If you want to know more about the projects we have taken on, our philosophy, culture and our processes, from the early onset of the concept stage to the moment where we hand in your keys, feel free to browse our portfolio, download our brochure, available here, or reach out to us. We will get back to you in an instant.
Get familiar with the constructions that our Project Development & Construction department has built over the years across Portugal.