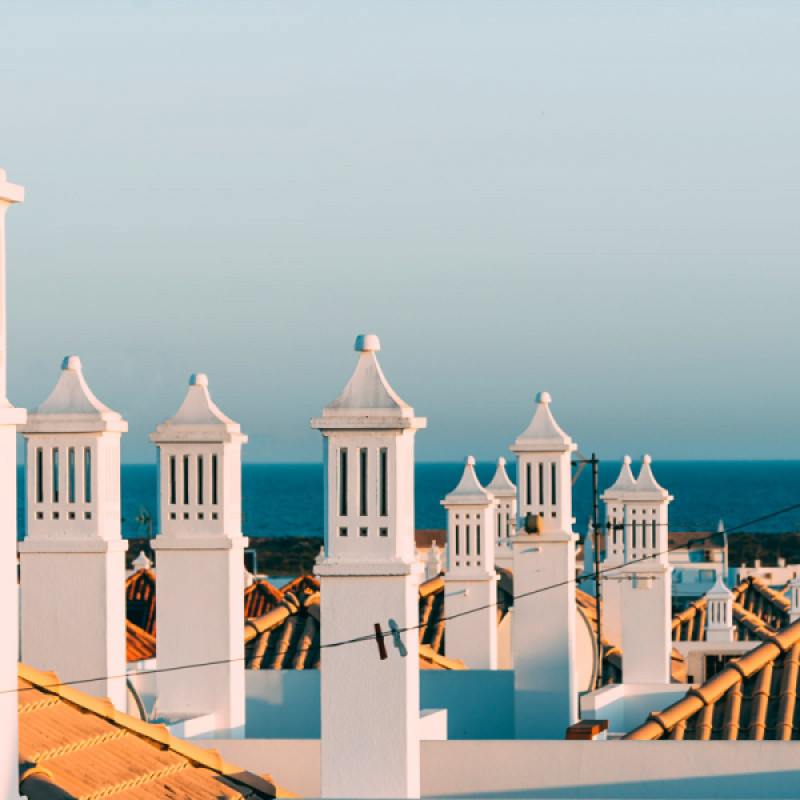 THE VISITOR GUIDE
Experience the best that the Algarve region of Portugal has to offer!
Discover the secrets of the Algarve coast in southern Portugal, bathed by the Atlantic Sea, showcasing wild countryside, hidden grottos, golden beaches, and old fishing towns that hold 3,000 years of Lusitania history. Portugal Homes presents you with an ultimate guide to the beautiful region of the Algarve, recognized by the 2021 World Travel Awards Edition as the World's Leading Beach Destination.
The sunny shores of the Algarve hold a natural appeal, featuring beautiful flora and fauna, and sea life with plenty of natural untouched scenery to be explored. This region is sought out by many visitors each year to witness the soaring sea cliffs, sea caves, and sandy beaches, where the idea of a beach holiday becomes a reality! The Algarve, in 2019 was visited by over five million tourists, making it a top tourist hotspot, and Portugal was elected the best European destination to visit in 2021, under TOP choice to stay for a holiday.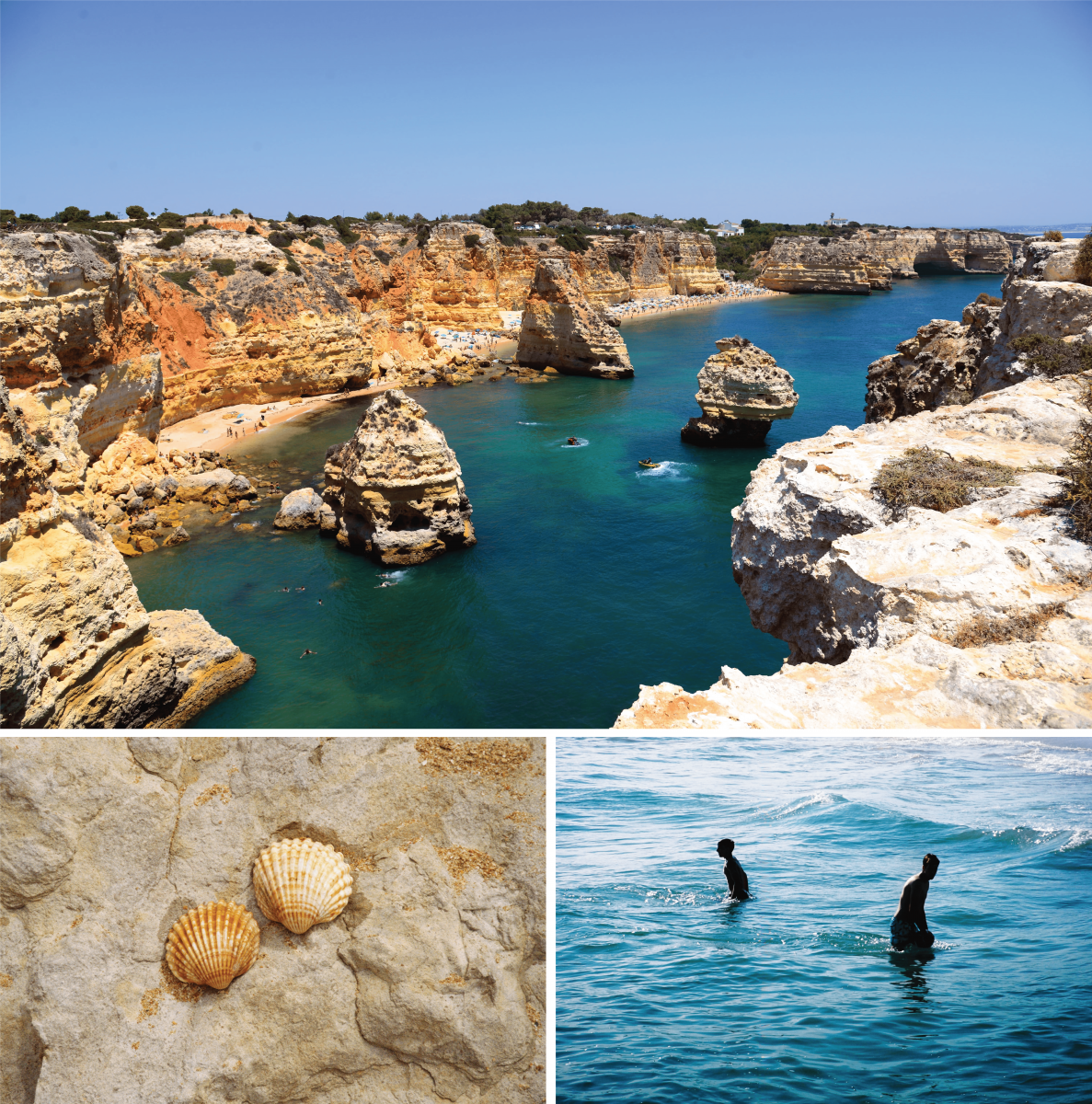 ---
Visit the Algarve
The Algarve comprises 16 municipalities, each distinct with its unique picturesque scenery, sightseeing attractions, local culinary delights, and charming town centers. Now, with all the municipalities listed below, you may be wondering where to begin your journey and which are best suited to your essential travel must-haves!
The Algarve region offers a multitude of outdoor and water activities, especially for those who love a good hike, outdoor exploration, surfing, paddle boarding, waterparks, and boating escapes. If the plans on your agenda are rest & relaxation, then the Algarve features beautiful beach resorts & spas that are fit for a luxurious and restful holiday, whether it be by poolside or on a beach cabana overlooking turquoise seas.
We can't forget the amazing restaurants, from traditional seashore fish taverns to Michelin award-winning luxury eats, the Algarve has it all! Charming whitewashed town villages and town centers offer plenty of shopping, small local boutiques with traditional Portuguese arts & crafts, and outlet malls situated within the Algarve region.

---
Best Places to Stay in The Algarve
See which destination in the Algarve is best for you!
Albufeira
The lively fishing town of Albufeira, in the Algarve features a buzzing holiday atmosphere for visitors, showcased with countless restaurants, bars, shops, and nightclubs, entertainment for all! Albufeira has the reputation as the party place to be in the Algarve, however, it also offers many activities within the town center such as the Museu Municipal de Arqueologia de Albufeira, Galleria de Arte Pintor Samora Barros, Zoomarine, Albufeira Marina, Adega do Cantor Winery and the endless beaches along the coastline that make this destination in the Algarve a must-stay & visit spot!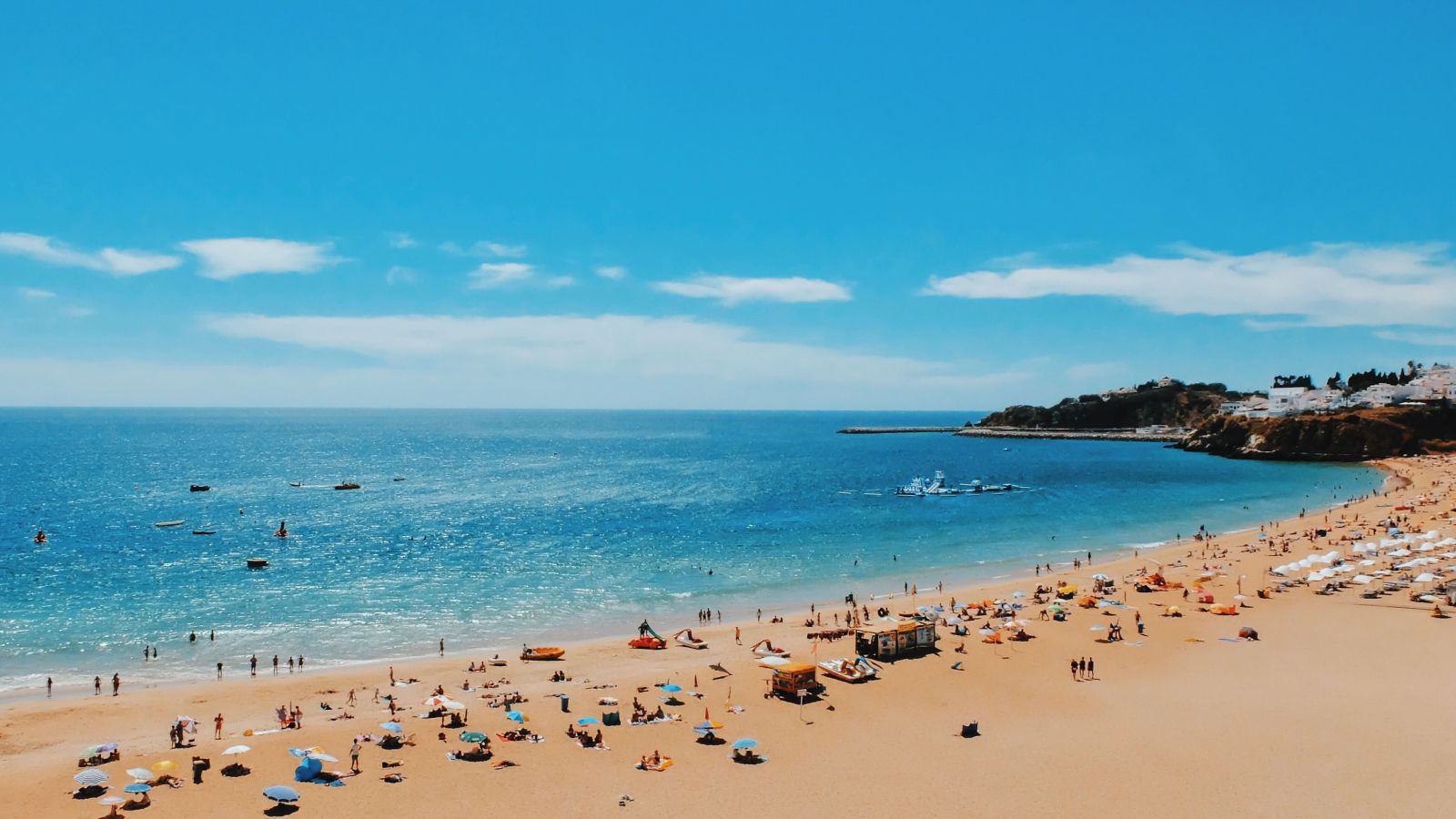 ---
Aljezur
The town of Aljezur is situated on the west coast of the Algarve, within the Costa Vicentina natural park; a truly unspoiled landscape with immense beaches featuring stunning cliffs, trails, and lookout points. Here, you can experience beautiful beaches that are close to the Aljezur town center, we suggest beginning with the closest beach, just 15 minutes away - Praia da Arrifana, followed by many more such as Praia de Monte Cléerigo, Praia da Bordeira, Praia do Amado, Praia da Amoreira, and Praia de Vale Figueiras.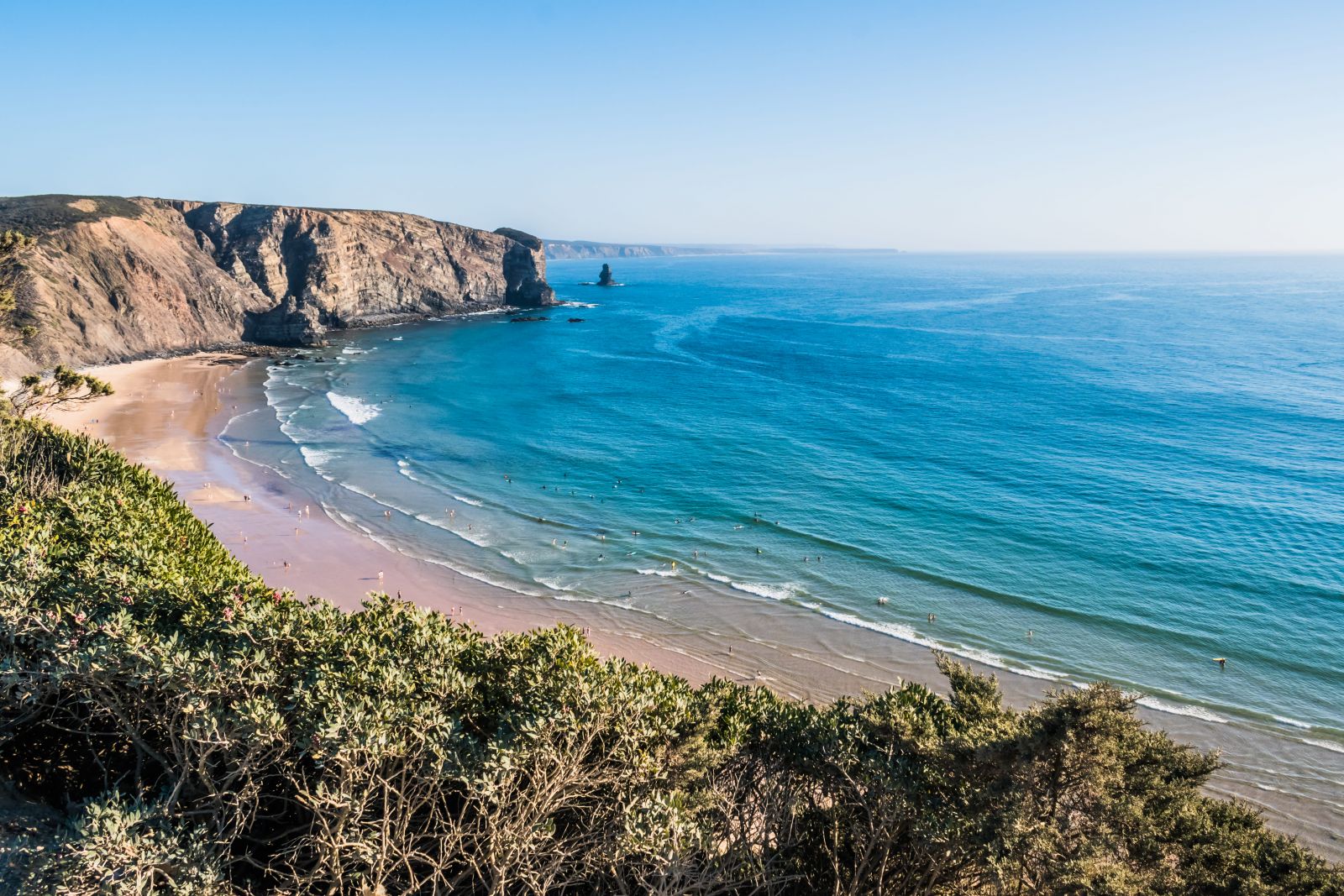 ---
Castro Marim
Castro Marim overlooks the Guadiana river, separating Spain and Portugal, with its town village set on one hilltop and on another, castle Marim and Fort Sao Sebastiao. This town features an immensely rich history that dates back to the 13th century, making this destination in the Algarve region perfect for a day trip. Exploring the main town centers landmarks, such as the Nossa Senhora da Encarnação e dos Mártires Church, the Ravelin of Santo Antonio, and near the mouth of the Guadiana River you can experience the Sapal Nature Reserve & Salt Marshes.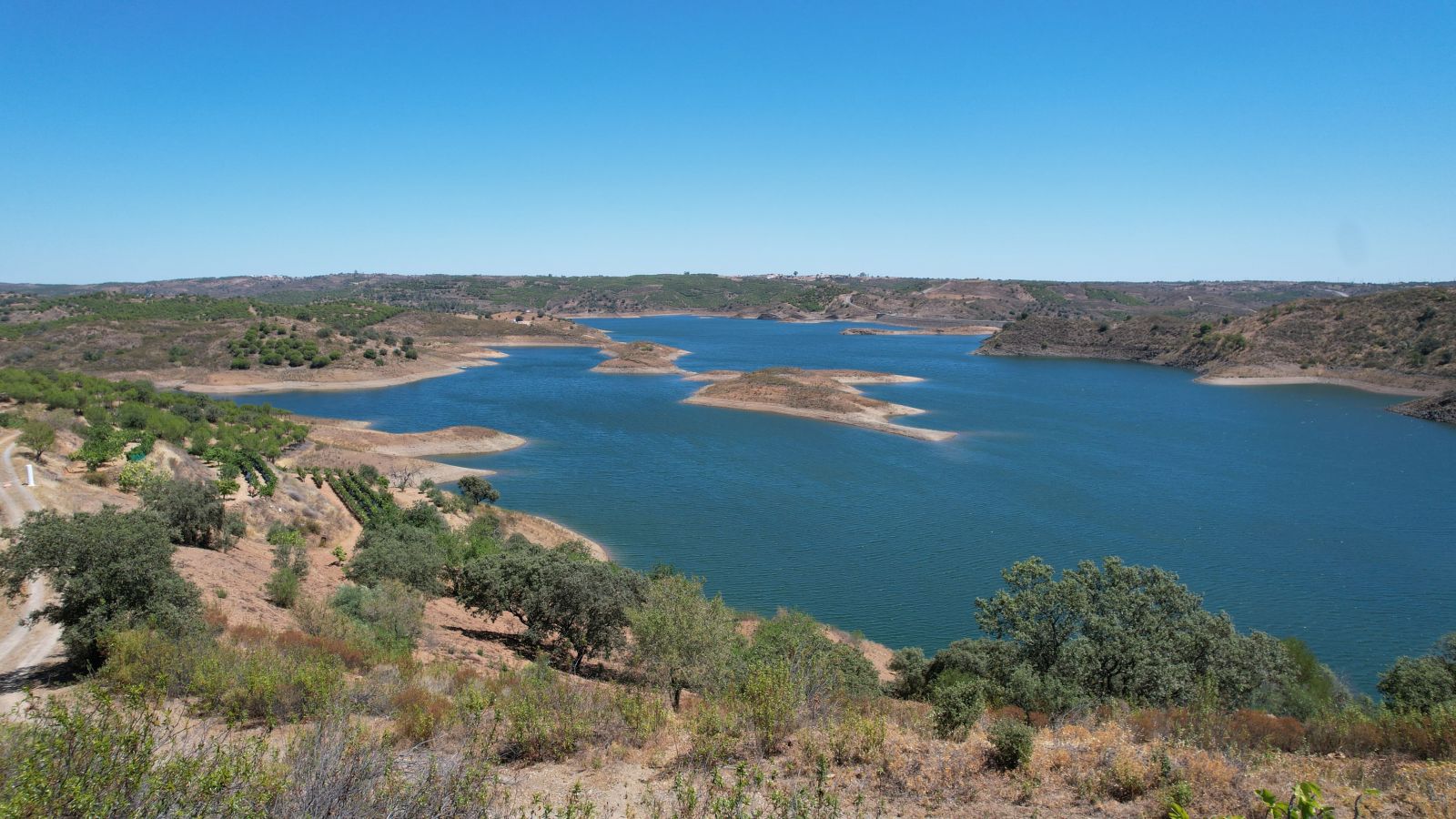 ---
Faro
The capital city of the Algarve, Faro is one of the most visited cities in this region. Faro offers a holiday and living experience that exudes relaxation. The city of Faro features beautiful medieval landmarks; a city centre with plenty of local commerce; fabulous beaches, such as Praia de Faro, Ilha Deserta, and Ilha do Farol; along with the famous Ria Formosa; a natural park of 18,000 hectares of pure nature. Faro is connected to the main railway to and from Lisbon, and within a distance of the Faro International Airport, offering visitors and locals ease of travel when visiting the Algarve region.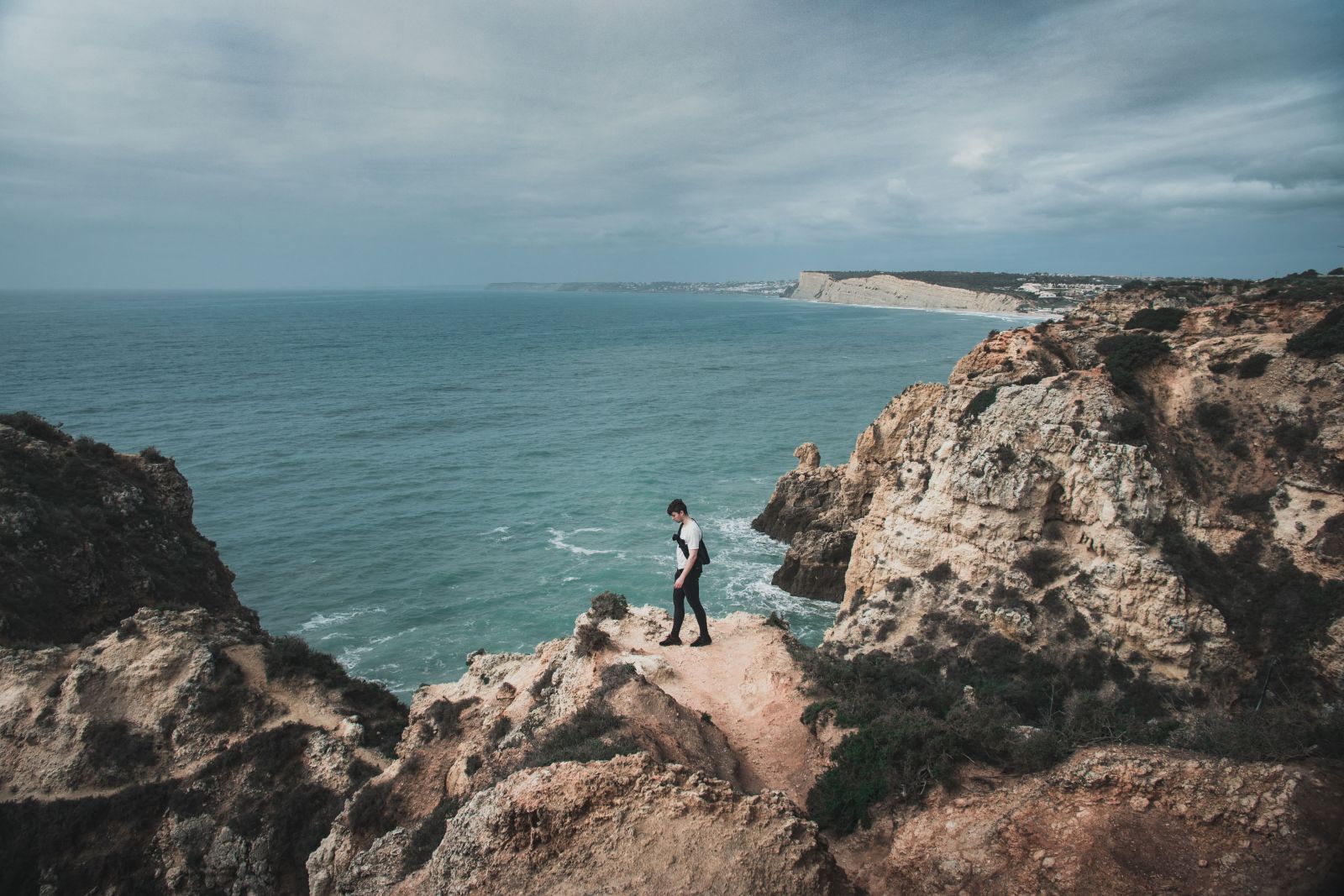 ---
Lagoa
The hilltown of Lagoa was initially a territory that was close to swamp lands, many times submerging the area into a lagoon, thus originating the given name of this town Lagoa (lagoon). The landscape of Lagoa is rich in flora and fauna, such as Algar Seco with its beautiful rock formations, its quaint restaurants and cafes, and the town is in close vicinity to some of the best beaches of the Algarve region: Praia da Albandeira, Praia de Benagil, Praia do Carvoeiro, Praia de Nossa Senhora da Rocha and Praia da Marinha. Lagoa has a natural charm, as you walk about exploring the city you feel like this is a true representation of the sweet life in the Algarve, the perfect area to visit for a relaxing holiday, or to happily relocate to Portugal.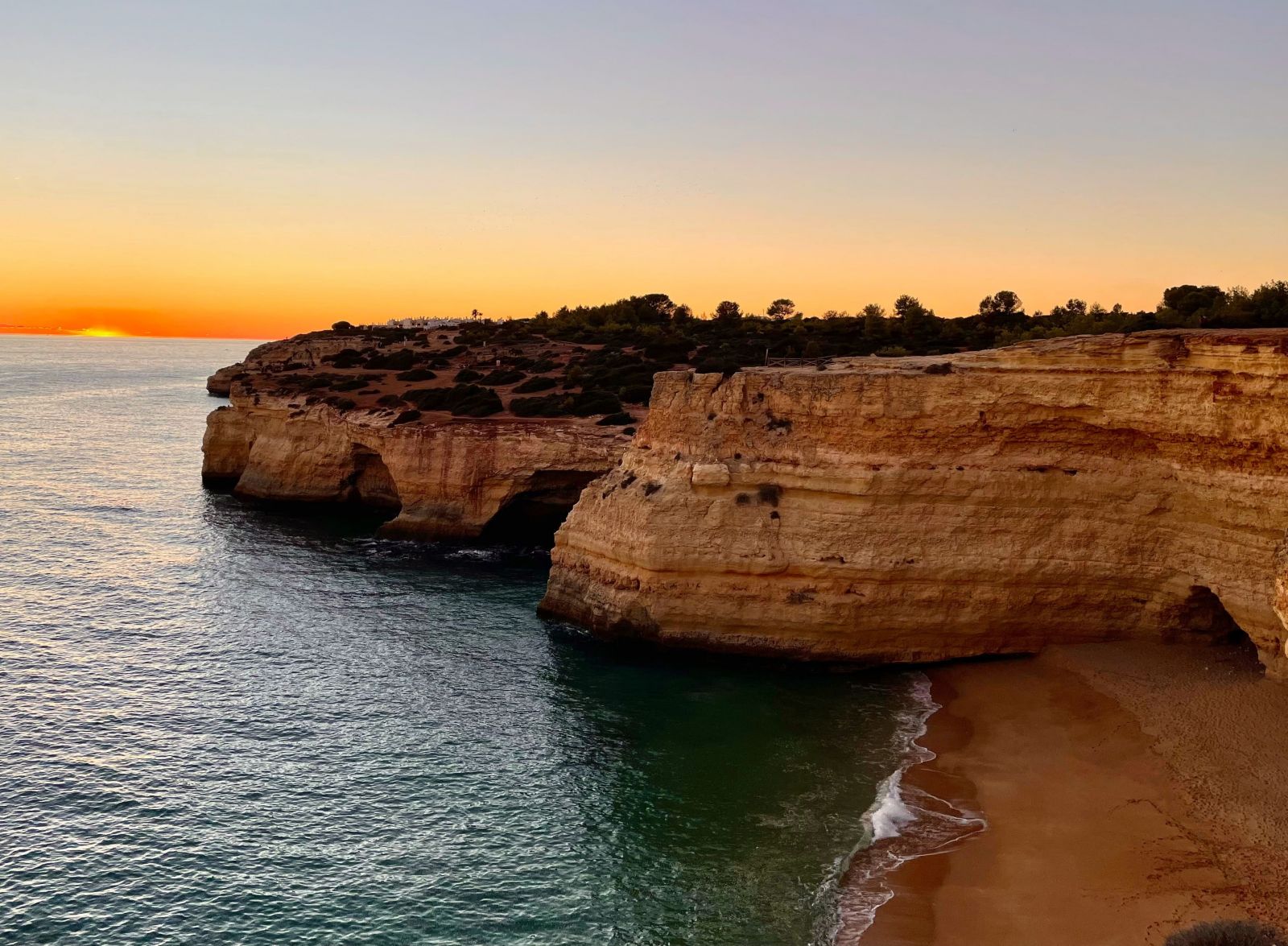 ---
Lagos
The Algarvian town of Lagos is known for its gorgeous coastline of sea cliffs, caves, and sculpture-like rock formations, weathered to perfection sitting on deep blue seas. Lagos in the Algarve is considered to be a favorite holiday destination among locals and tourists alike, offering a great array of attractions and activities such as the iconic cliffside of Ponta da Piedade, and the numerous adjacent beach destination that is a must for sunbathing and swimming: Meia Praia, Praia da Dona Ana, Praia do Camilo, Praia de Porto de Mós, Praia da Luz, Praia da Batata, Praia do Pinhão. Lagos offers an up-close and personal view of nature, great for exploring!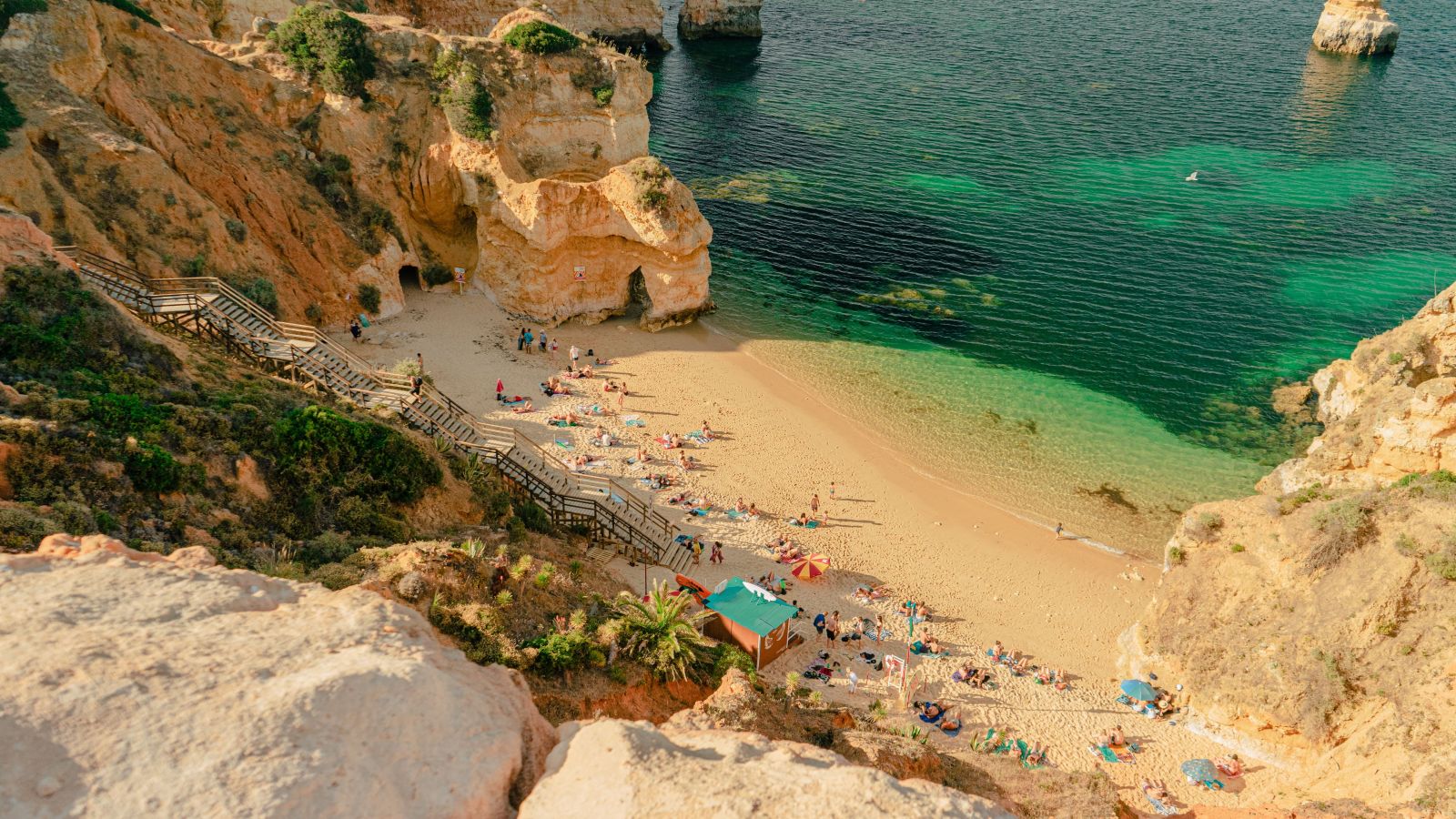 ---
Loul
é
The town of Loulé in the Algarve holds beautiful landmarks that showcase Portuguese architecture and culture; one of the most recognized being the Mercado de Loulé, with an oriental architectural design that dates back to 1908. You can also indulge in sightseeing the Castle of Loulé, Town Hall and exquisite chapels and churches situated within Loulé: Ermida de Nossa Senhora da Conceição, Igreja Matriz de São Clemente, Igreja de São Lourenço de Almancil and Shrine of Nossa Senhora da Piedade. For those who love a good hiking and trekking trail, there is Trilho da Fonte Benemola, which is great for a picnic in nature.
Within the vicinity of Loulé, there is the luxurious resort town of Vilamoura where you can experience state-of-art resort hotels and spa facilities, a large Marina, and featuring over 11 Michelin-rated restaurants and bar lounges, along with world-class golf courses used for Portugal Masters, such as the "Victoria" course at The Old Course - Dom Pedro Golf Collection. Including many more amazing golf course resorts at Dom Pedro Laguna Golf Course Vilamoura, Vila Sol Golf, Laguna Golf Course, and the prestigious gated community & golf resort, Quinta do Lago and Vale do Lobo.
This particular municipality of Loulé is also famously known as the Algarve's Golden Triangle, encompassing this prestigious resort town, and the areas of Vilamoura (Almancil and Quarteira). Many visitors looking to stay in the Algarve for their holidays in a luxurious hotel & resort, choose the area of Vilamoura above all other areas.
Portugal Homes is proud to feature one of the latest property listings in the Algarve's Golden Triangle, the Fonte Santa Resort, a 280K Golden Visa touristic property. The Fonte Santa Resort is a perfect vacation escape in the ever luxurious area of Golden Visa, offering an amazing opportunity as a golden visa investment property, that presents future holiday seekers a chance to indulge in an amazing poolside experience, paddle, and tennis courts, along with ample green spaces and gardens, in close proximity to the beachside.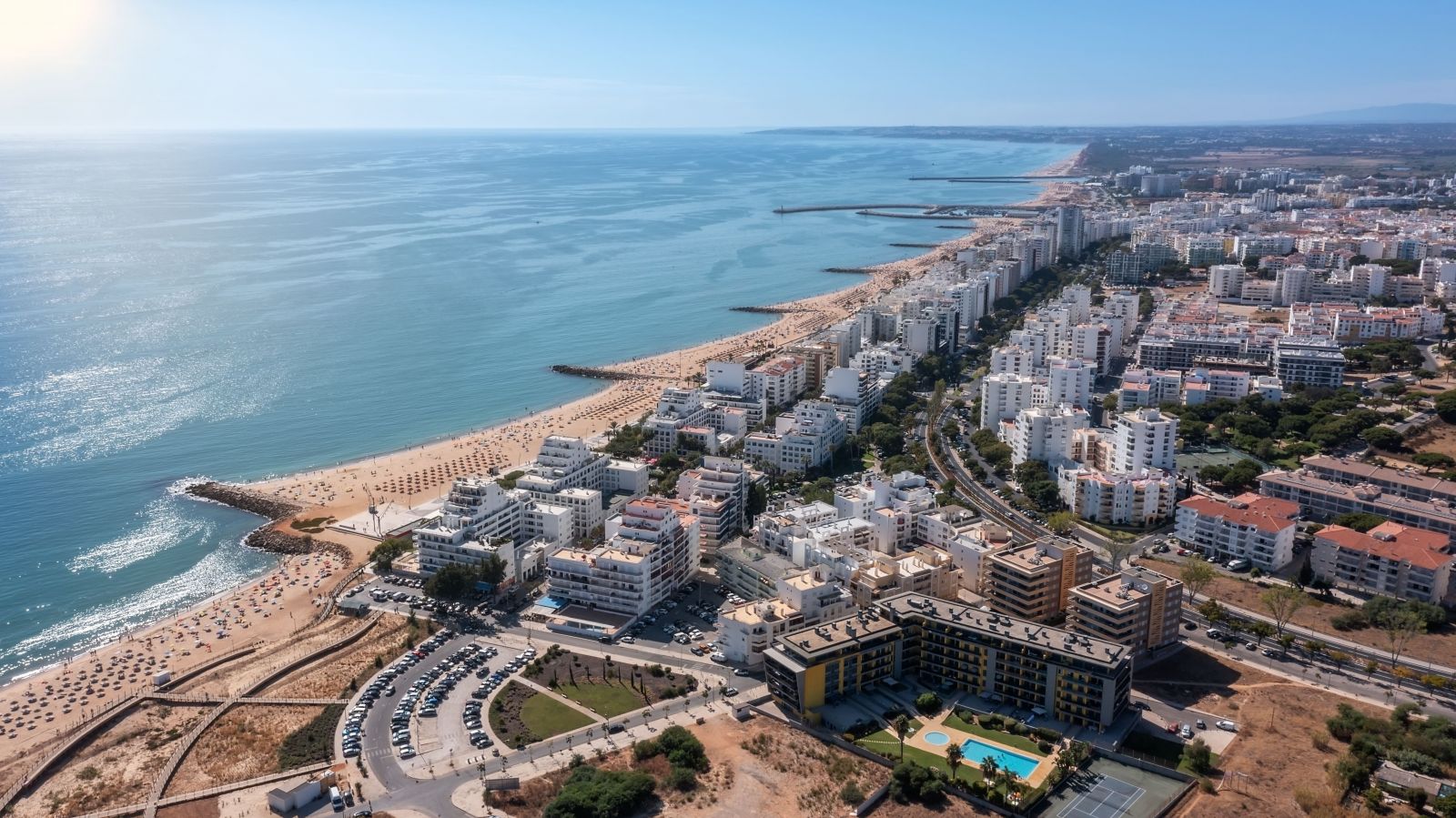 ---
Monchique
The greenest municipality in the Algarve region, Monchique, where you can walk in nature, and indulge in the fresh air, plenty of mountain and forest hiking, and trekking - a true paradise for an outdoor enthusiast! Monchique offers Mount Foia, one of Algarve´s highest points standing at 902 meters above sea level, which is part of the Serra de Monchique mountain range. Serra Picota is considered the second highest point at 774 meters, offering plenty of peaceful viewpoints. Aside from hiking adventures, the town of Monchique has an amazing city center featuring charming architecture, lively colorful alleyways and houses, and a famous natural spa at Caldas de Monchique with a 31 degree Celsius spa water temperature to awaken your senses.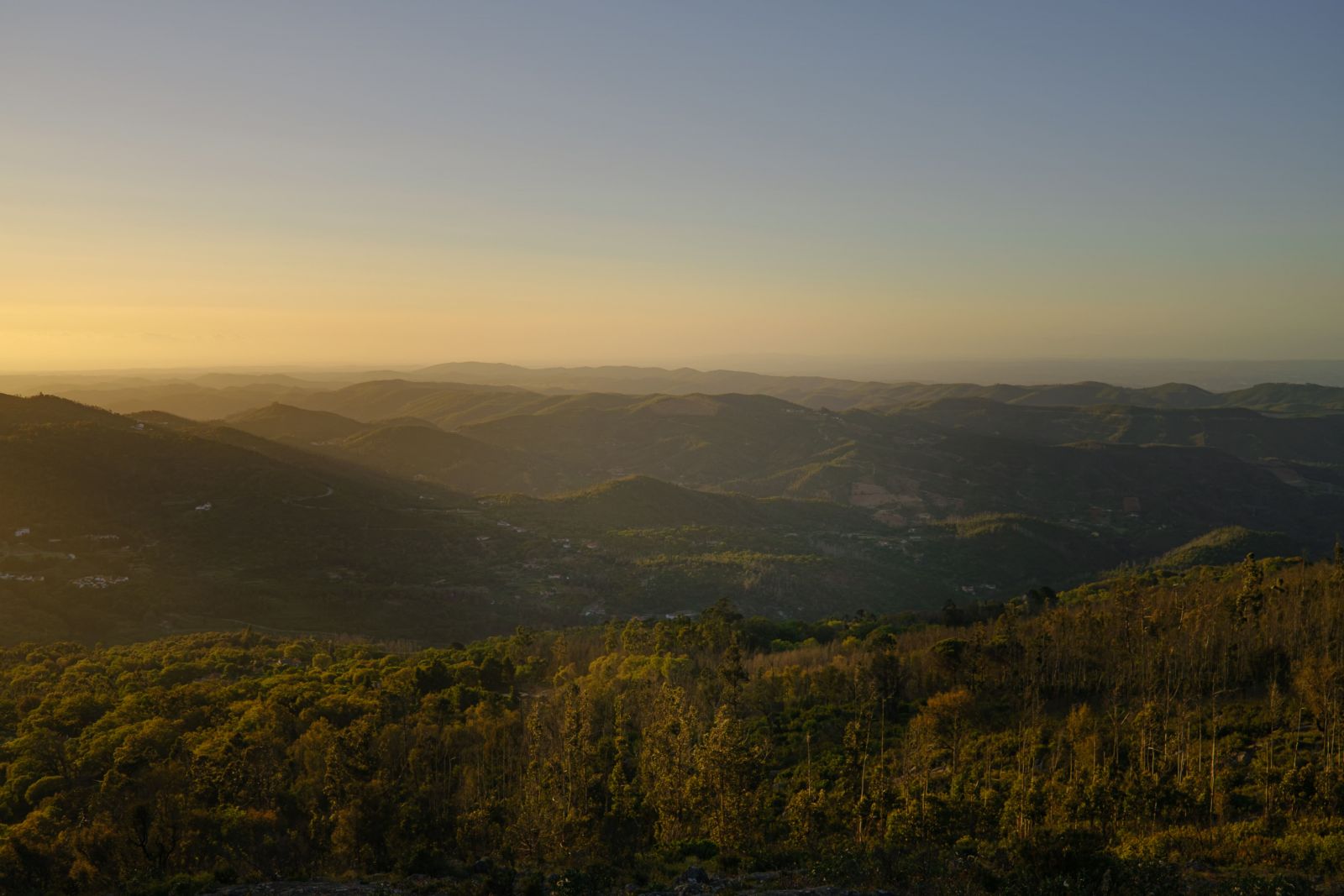 ---
Olhão
Olhão has the largest fishing ports in the Algarve, and holds some of the most beautiful natural islands that are worthy of a visit; such as the Natural Park of Ria Formosa, along you can visit on a boat trip Ilha da Armona. The city center of Olhão is quaint, the main attractions with the municipal market, a beautiful red-brick building offering the freshest fish, fruits, and vegetables. Landmarks in the vicinity such as the Our Lady of the Rosary Church, the municipal museum of Olhão, Caique de Bom Sucesso, and the Monterosa Olive Oil Farm are great sightseeing destinations.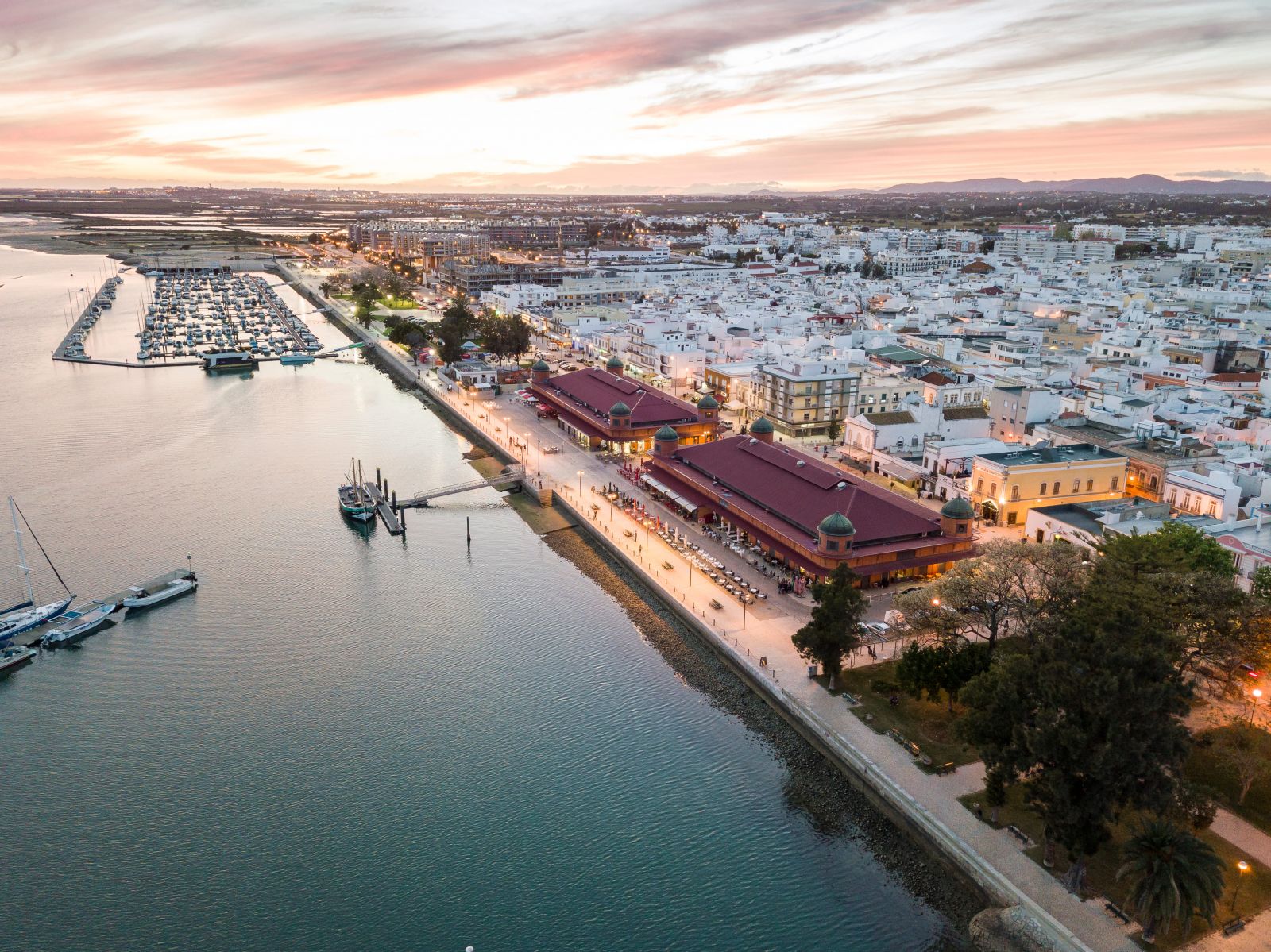 ---
Portimão
The port city of Portimão is considered the second largest in the region; not only does the town offer numerous historical monuments, but you can also indulge in its surrounding natural landscape, as Portimão is home to Ria de Alvor, located between Portimão and Lagos. The Ria de Alvor holds huge flora and fauna diversity, perfect for a day trip in nature on a boat tour, not to mention the breath-taking views from the Serra in Portimão, a perfect showcase of a good nature escape. For those who love a beach day, sunbathing and swimming is a must pit-stop at: Praia da Rocha, Praia de Alvor, Praia dos Três Irmaos, and Praia do Vau. The area of Portimão is a great place to stay for the holidays, offering a wide range of activities for families, couples travelling, and digital nomads looking for solo travels.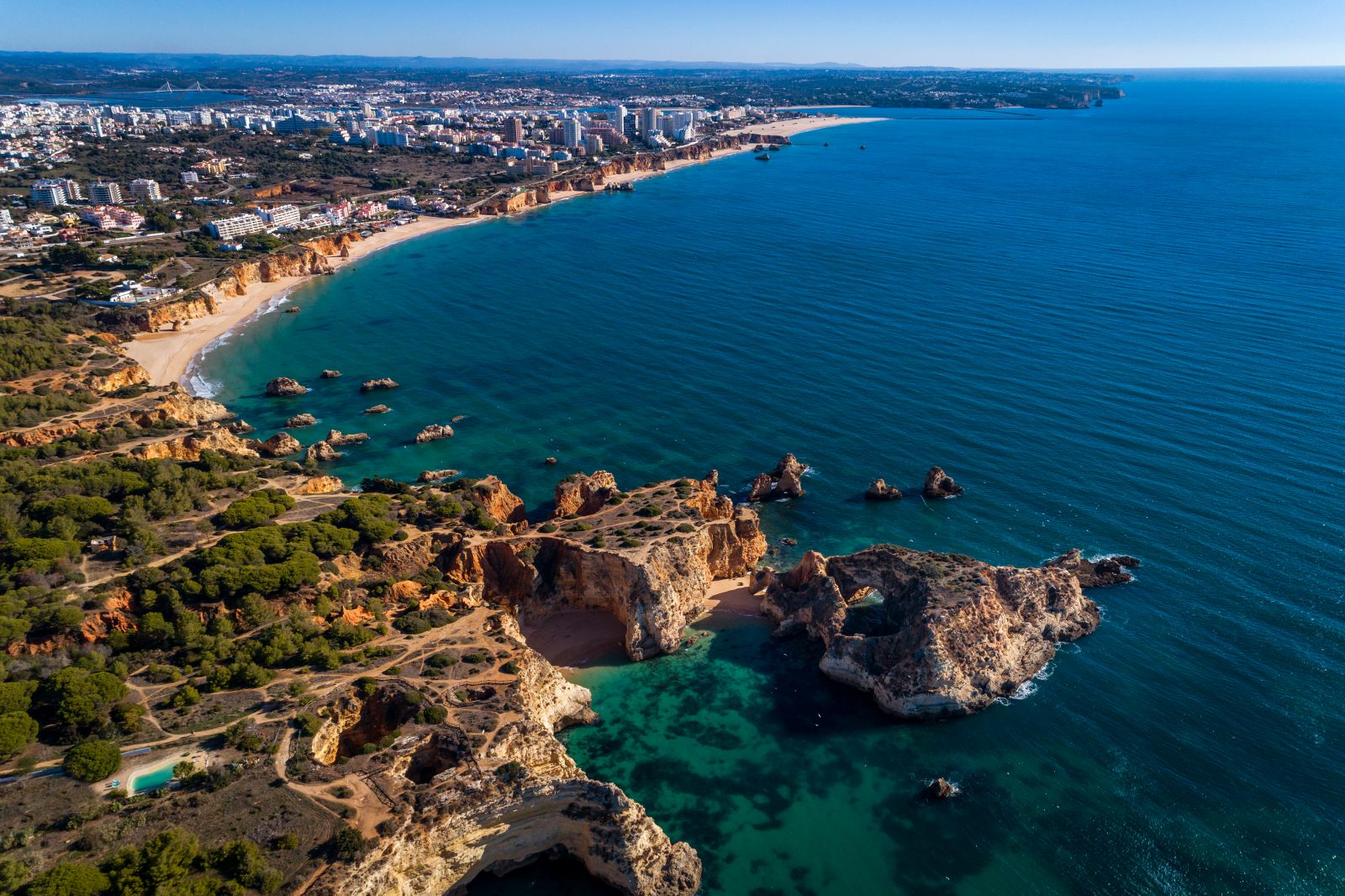 ---
São Brás de Alportel
São Brás de Alportel, is a quaint town filled with history dating back to the Conii and Turderanian people before the arrival of the Romans. The town features a big industrial role in the production of cork goods, as its main factory is headquartered in São Brás de Alportel, Pelcor. You will find many shops selling fashionable goods in cork, alongside traditional Portuguese commerce, restaurants, and cafes. São Brás de Alportel has a large number of expats from Central and Northern Europe residing, a town chosen for its tranquil state of mind, a perfect location in the Algarve region for retirement living.
---
Silves
Silves, known as the former capital of the kingdom of the Algarve from 1249 to 1910, features an old town center, town hall & turret; a well-preserved castle that dates back to the Moorish Era, along with the Silves Cathedral, also known as the Sé of Silves. The town's sightseeing attractions include: Barragem do Arade River (Water Dam), Cruz de Portugal, Roman Bridge, the Museu Municipal de Arqueologia de Silves, and the Alcantarilha (Bone Chapel), and in the month of August you can enjoy the annual Medieval Festival, a great time to stay in Silves for the local festivities. Silves is a versatile town with both historic importance and laid-back attractions such as the great beach of Armação de Pêra.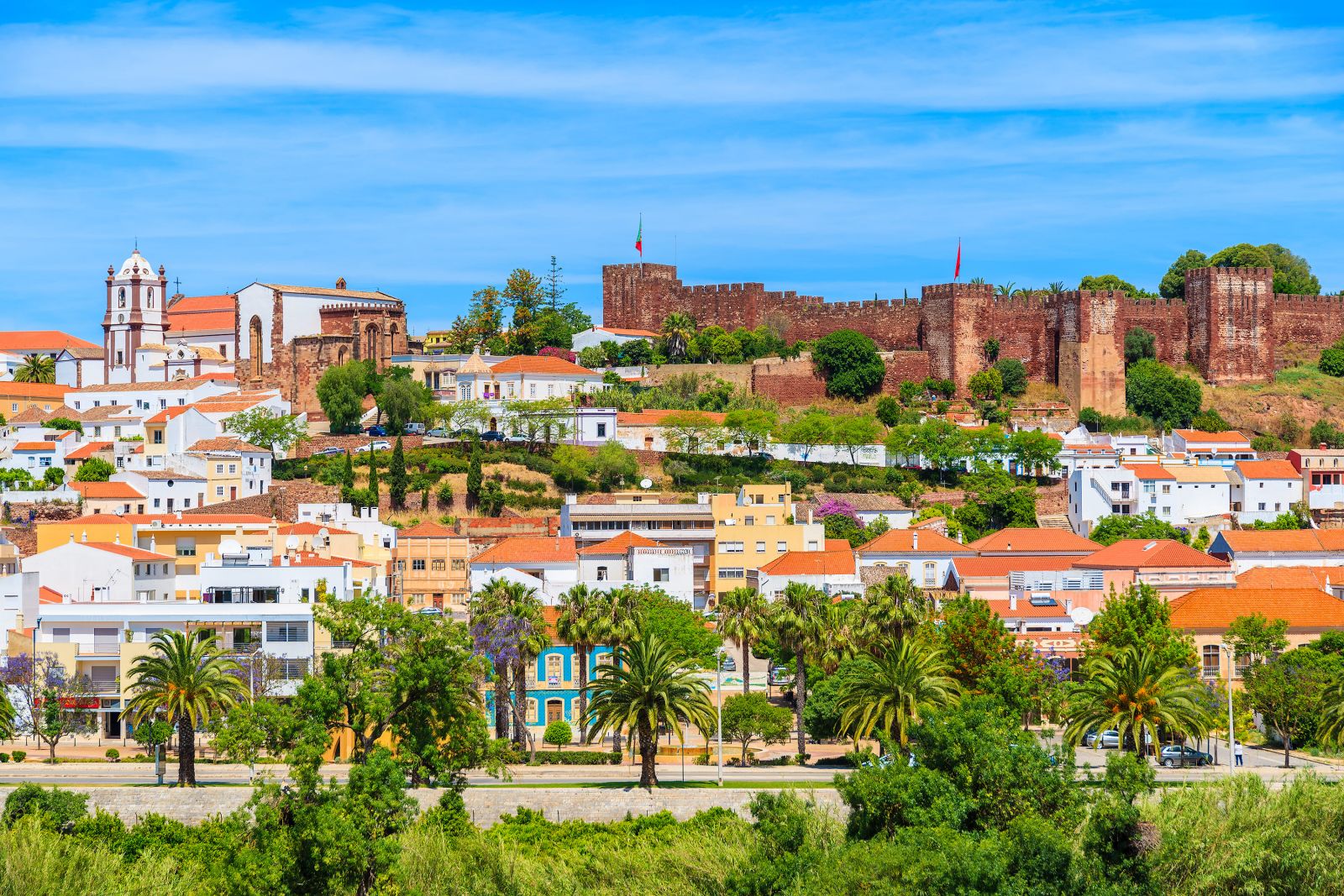 ---
Tavira
The ever-charming city of Tavira, known for its breathtaking views overlooking the Gilão River in the pristine town center, features monuments such as the Torre de Tavira (Camera Obscura), Igreja do Carmo, Igreja de São Paulo, Chapel of São Brás, and with a climb over the Castle Tower you can enjoy the best viewpoint of Tavira, offering rooftop view of the town. The best beaches in Tavira to visit are: Ilha das Cabanas, Ilha de Tavira, Praia do Barril, and best of all Tavira is known to have the warmest beach waters to swim in! Tavira is a great city to visit and live in, offering a peaceful atmosphere, especially in the town center where you can indulge in daily strolls through town, and make a pit stop through Jardim do Coreto, and Mercado da Ribeira.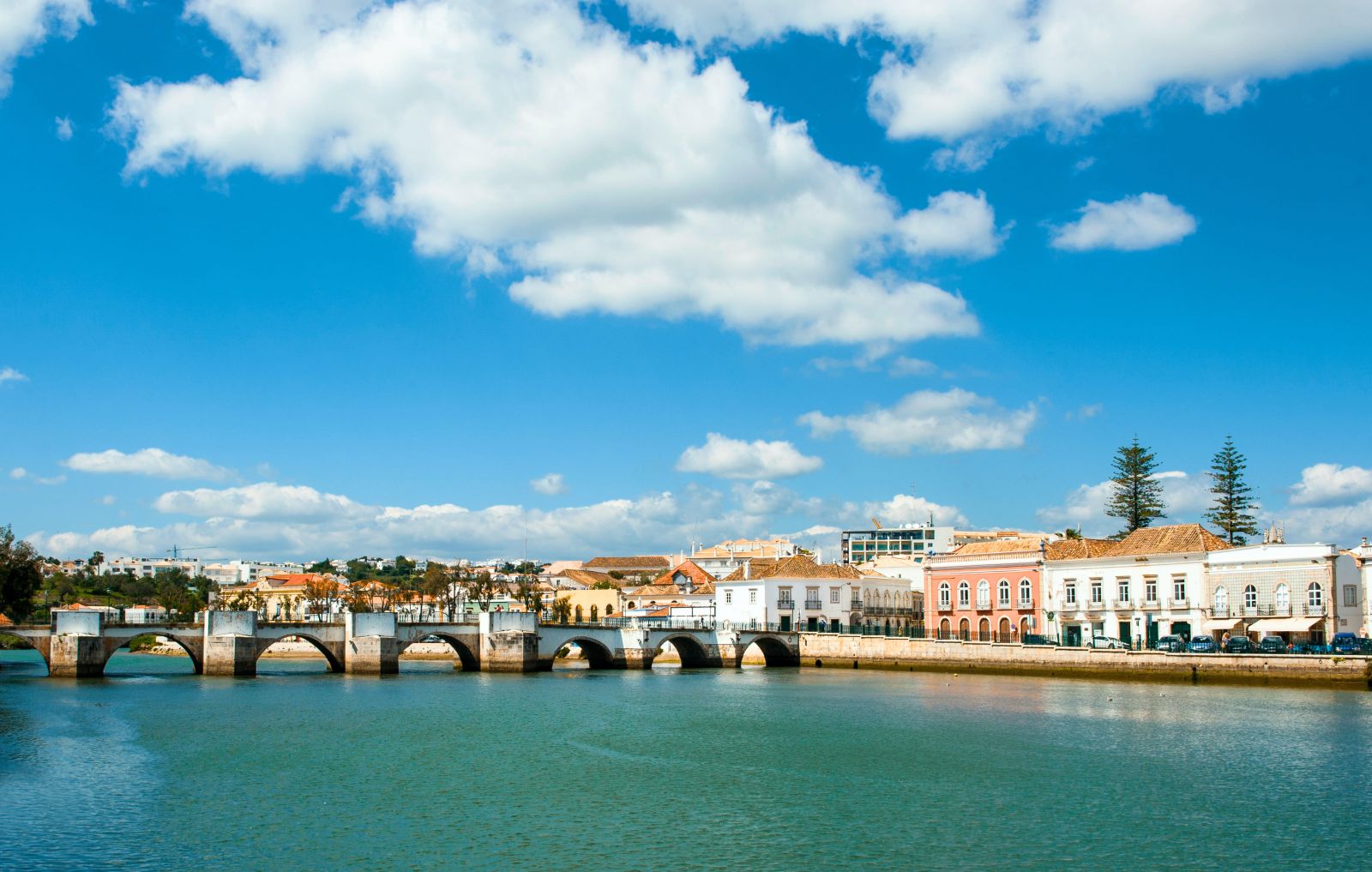 ---
Vila do Bispo
Vila do Bispo is mostly recognized for Sagres, the world's longest straight-line path over land, on the western edge of Europe, and where historically during the Portuguese Age of Discovery sailors and navigators set sail in hopes for new lands and riches. The dramatic landscape is utterly breathtaking and a definite must-see and experience attraction, a day biking along the coastline and venturing into the Sagres Fortress, Cabo de São Vicente, Ponta de Sagres, Vila do Infante in honor of Portuguese navigator Infante Dom Henrique de Avis. Vila do Bispo also features many archeological treasures with limestone carvings of menhirs spread across the area, and the numerous beaches to indulge in some vitamin D at: Murração, Barriga, Cordoama, Praia do Castelejo, Ponta Ruiva, Praia do Telheiro, Praia de Beliche, Tonel, Mareta, Martinhal, Rebolinhos, Salema, Boca do Rio, Cabanas Velhas, Burgau, and Figueira.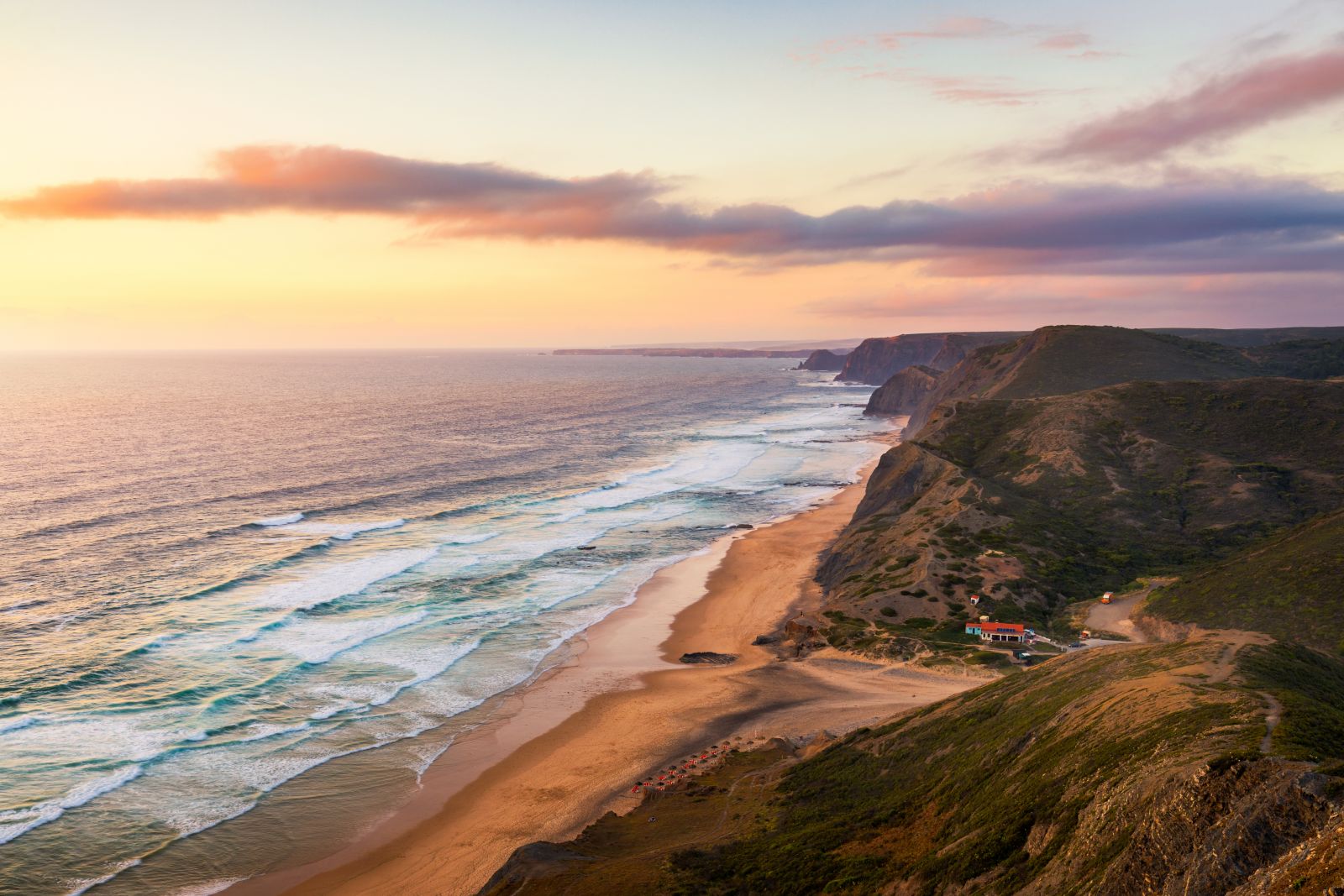 ---
Vila Real de Santo de Antonio
The historical town of Vila Real de Santo de Antônio situated next to Guadiana river features many town landmarks worth visiting such as the fortress of Cacela Velha, Nossa Senhora da Encarnação, and Museu Manuel Cabanas. Along the coastline, you can venture to gorgeous beaches that are always the main tourist attractions - Praia de Monte Gordo, Praia da Lota, Praia de Santo António, and Praia da Manta Rôta. Vila Real de Santo de António is also neighboring the Natural Reserve of Castro Marim, Vila Real de Santo Antonio Salt Marsh, and the Ria Formosa Natural Park, which make a delightful escape to appreciate the Algarve´s surrounding nature on a boat trip.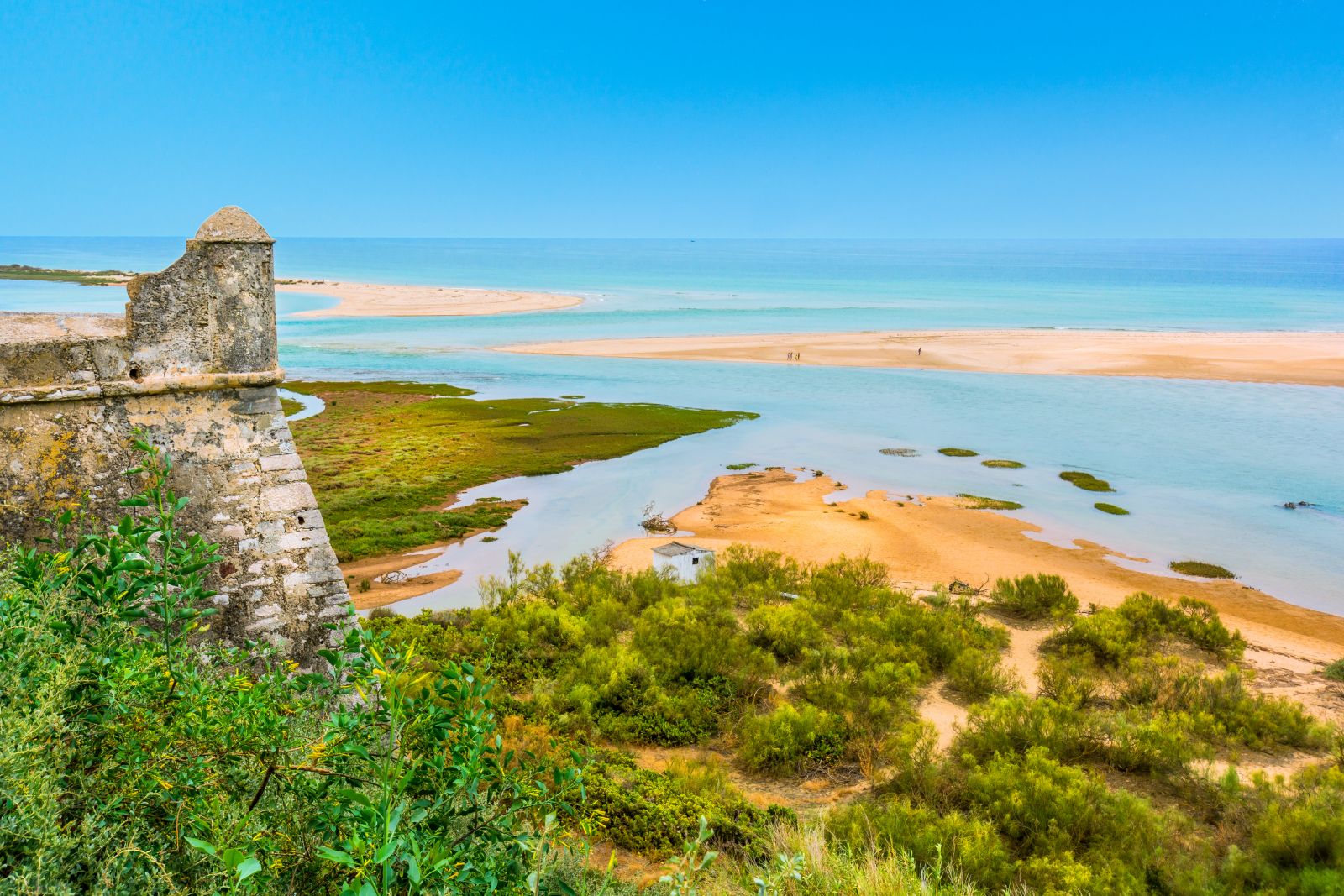 ---
Looking for the Ultimate Beach Escape?
Learn more in our Best Beaches in the Algarve, your summer escape awaits!

Thinking of Living in the Algarve?
Learn more in our Living in Algarve & Golden Coast, finding your new home in sunny Algarve, Portugal.