Our Employee Talks presents Andreia Leite, a key staff member and director at Portugal Homes that leads the Project Development & Construction Department. Andreia is originally from the north of Portugal; she moved to Lisbon for her educational pursuits where she found that her natural drive and work ethic prompted her to venture into many different professional experiences, from commerce, retail, and telemarketing to financial services.
Her journey at Portugal Homes began initially as a Senior Business Analyst, providing accurate market reports to our avid investors, and educating clients on the Portuguese Real Estate Market; eventually Andreia Leite was introduced into a new service for our clients with the Project Development and Construction Department.
Andreia coordinates, supervises, and manages all our in-house construction projects with three team members in her department, Rogério Magalhães, Luis Santos, and José Carvalho. Her team is extremely dedicated to not only provide the right property investment to our clients, but also making sure every need has been met during the construction phases, and deliver a product at the highest-quality level.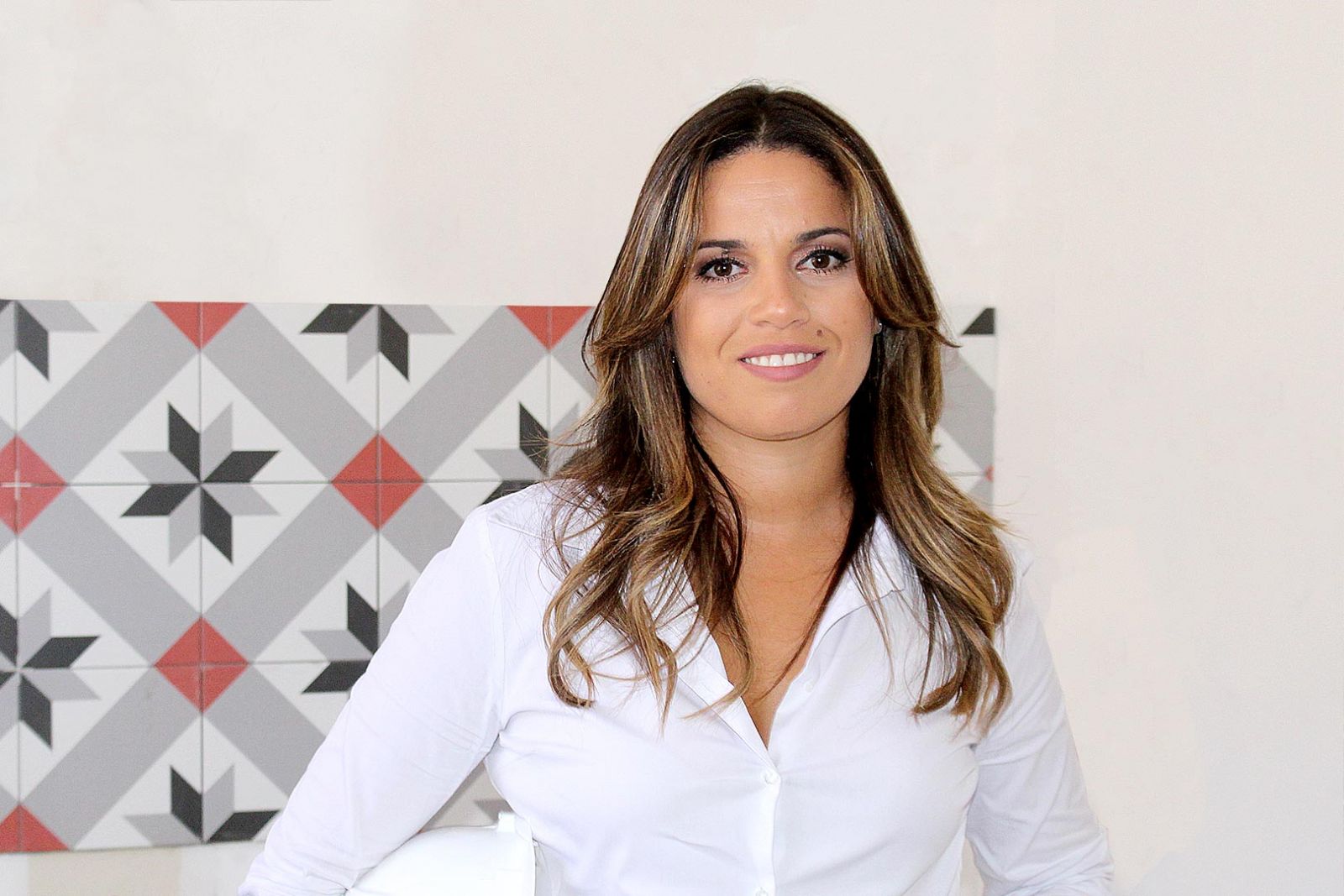 How is your regular workday like?
So my workday is usually very busy. This is because I'm currently coordinating nine projects, some of them are now getting towards completion, which is really nice to start to see the buildings coming into the shape they were projected to be. And beside this, I also coordinate all the sales side of all the projects. So it means that I deal a lot with lawyers on a daily basis and I make sure the clients get the final product that we promised them. So it's a lot of responsibility and I'm very happy to do so. What I love the most about my job is seeing a building in the beginning falling apart and then slowly keep visiting it and see how things improve and learn from that process. That's what I love the most about my job.
How and when did the Project Development and Construction department come to life?
David and Gary had this idea just before the first lockdown, and when they proposed it to me, I felt like it was going to be a huge challenge for me professionally, and I decided to accept it immediately. There was a lack of projects for us to supply to our clients.
Ultimately, we are not in control of how things are going to be delivered to clients and by doing our own projects we are in total control from start to finish and that's, for us, it's what's most important. Make sure that the clients, at the end when everything is built and looking good, they actually get what it was promised. And by having that control for us, this is the best thing in terms of managing and creating new projects around the city. Well, now, all over Portugal.
What's the process of finding buildings that fit our core investment business strategy?
That's a very good question that I'm going to try to answer the best way I can, since it involves a lot of things. Our main clients are definitely looking for a good investment when it comes to the golden visa, and that's where our focus is at the moment. Find properties that fit this kind of investment so our clients can then apply for the visa. Because ultimately that's the reason why they are searching for foreign investment. It starts with a lot of research, networking, getting to know people to get to the product you're looking for.
So the fact that you know what you need and what you are looking for, it's the beginning. It's the first thing you need to be aware of and also open your horizons. And I've been searching for new projects all over the country, and that's actually where everything starts. Then, obviously, it's not just finding the projects. They're normally involved... It involves a very complex sales process because we are not buying a simple house or apartment. It comes with many things that we need to analyze before we move forward. In terms of, for example, how will this investment work, how can we put it out there? What's going to be the communication? Because what is important for you to know is that we deal with these projects from A to Z from the beginning, from scratch. We find them, we find a way to work them, and then we develop everything from there until completion, until we deliver the final product to the clients.
What do we look for, to design a successful project?
For us to design and conceive a perfect project, first we need to understand what clients are looking for in terms of project and the general requirements. Then obviously we need to have a good team behind the project to coordinate it.
That's why we have three in-house engineers, Rogério, Luis and José, and they are responsible to oversee all the work, to make sure that everything is built according to the plan on time, on budget and without accidents. That's what's more important. And also working with good architects that think outside the box is also very important to design a very good project.
From our own 9 projects, which one is more meaningful to you?
That's a very difficult question. I'm going to cheat this one a little bit and I'm going to choose two for different reasons. So, Lusíadas, this is the first one. So it's very special to me because it was with that project that I learned on the field how to manage and develop a project.
Só Lusíadas has a special place in my heart. And then the other one is Pátio do Jordão, because of the project itself. It's a very eye-candy project in a nice location, just by Graça, with a pool, a private condominium, the architect did a fantastic job when designing it, and I can't wait for it to be ready just to show it to the world that I've made it. Or at least I could contribute something for it to become reality.
Which other departments support your work most and how?
I would have to say, especially the after sales, because we share a little bit of the clients so to say this because some of our after sales clients, sometimes they have some problems with the property and then our engineers are always available to go there and help them to solve the issues they have. And also the admin department, they contribute a lot in our organization, especially when it comes to the sales process. So thank you for both. Both of you guys.
What do you believe are our company's strengths to deliver the best service for our clients?
We are a company that adapts. First, although all the constraints in terms of legislation, everything changed about the visa, we adapted. And for us to be able to do that and to show this trust and confidence in ourselves, I think it says a lot about us and then everything comes along with it. But adapt. We adapt and we overcome obstacles to achieve more and more. And we quite pass that idea onto our clients. And I think that's why they keep trusting us and that we will find them the best investment. They don't live here. They don't come here very often. And plus, I think everything starts with the fact that we travel to meet the clients in their own country. That means a lot. It means that we care. We actually do care about the clients, and making sure that... Because, since the pandemic, again, we adapted, and we started to do a lot of Zoom calls and it's difficult for a client to establish a relationship through a screen. But I would say that's pretty much it.
As a manager, are there any professional skills you're currently looking to improve moving forward?
Yes, there are a few, especially work... I need to work a little bit on my assertiveness and towards becoming more of a pragmatic person, because that will allow me to focus on what's really important and by dealing better with some situations and also to delegate. Because for me, all these projects are very important to me because I was involved from the beginning, letting a little bit go to someone else to work it I find it a bit difficult to share, but now it's nine projects, so I need help. So I need to start, also, to learn how to let it go a little bit.
What do you foresee being the next major milestones for Portugal Homes - HPG?
So moving forward, we have seven projects currently in Lisbon ongoing and we are talking about buildings with 10, 14 apartments. And now our goal, and for me, I consider it a big milestone is definitely moving on to the hotels. So now we are working on hotels with 60 or plus bedrooms and also resorts with lots of land. It's a bigger, bigger scale. And for us stepping into that kind of market, it's definitely going to be huge for us and I'm very happy that I'm a part of it as well. And starting... It feels to me that I'm starting this process all over again because I'm working now on a bigger dimension and that's very rewarding.
Curiosities & Facts about Andreia:
Andreia´s first job was as a Taxi call centre clerk.

She is a huge family oriented person, it is extremely important to her.

Andreia loves a good Afrobeat song, especially something to dance to.

She collects fridge magnets, every where he goes she collect a magnet for her beloved refrigerator!
---
Read More:
Portugal Golden Visa Property in Lisbon
Investing in Developments at the heart of Lisbon
Portugal Golden Visa Property in the Algarve
---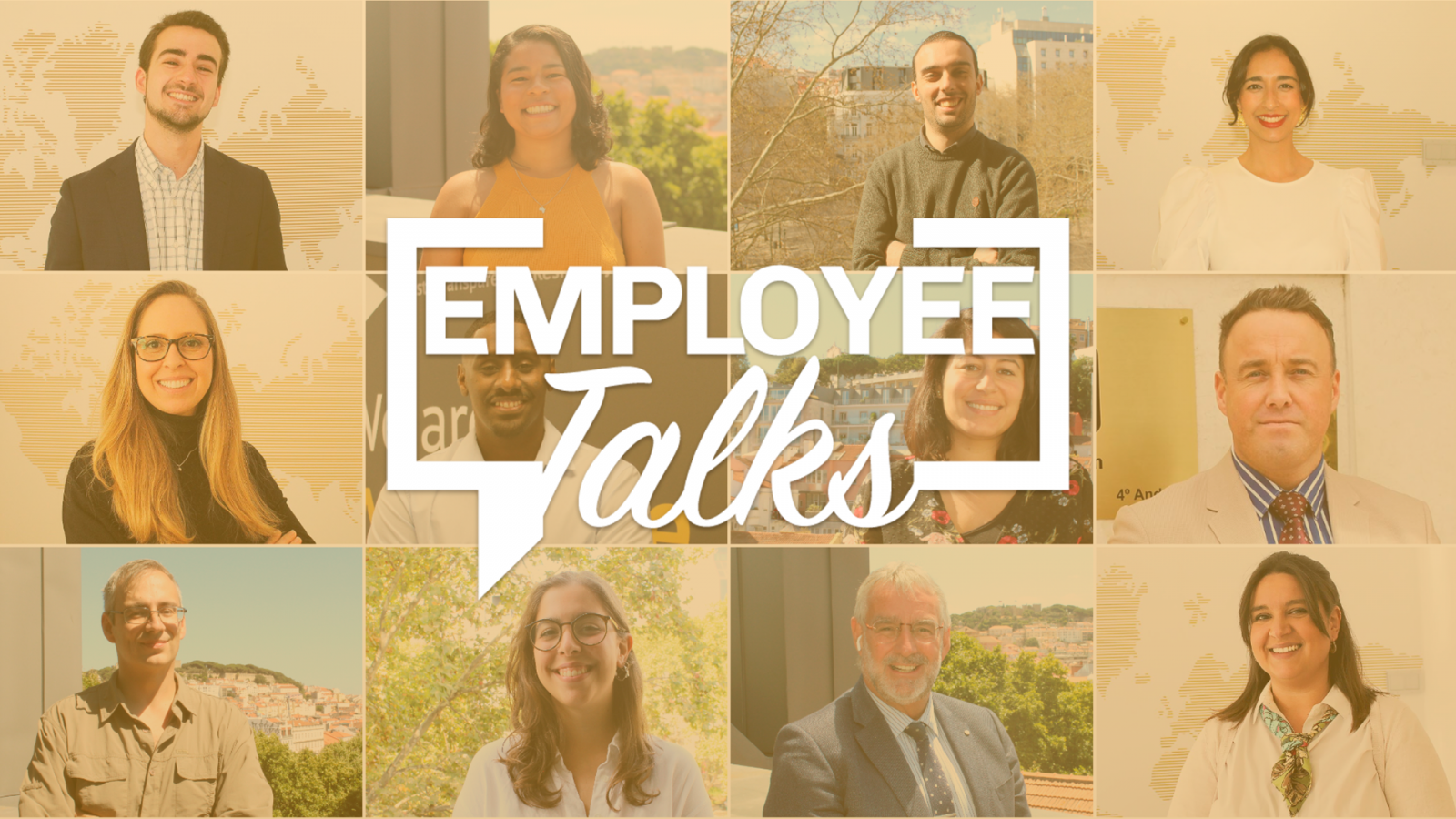 Meet the Portugal Homes Team at our Employee Talks Series, here.
About
Employee Talks is a part of Portugal Homes - Harland & Poston Group's marketing strategy. Our employees and their backgrounds are the company's greatest asset, hence our belief in sharing the employees' thoughts on working at this company shows our ability to differentiate, cultivate and promote our identity to not only candidates interested in working here, but also clients who are purchasing with us. We want our viewers to understand why we stand out from the crowd and think it's a great opportunity for you to get to know us better.