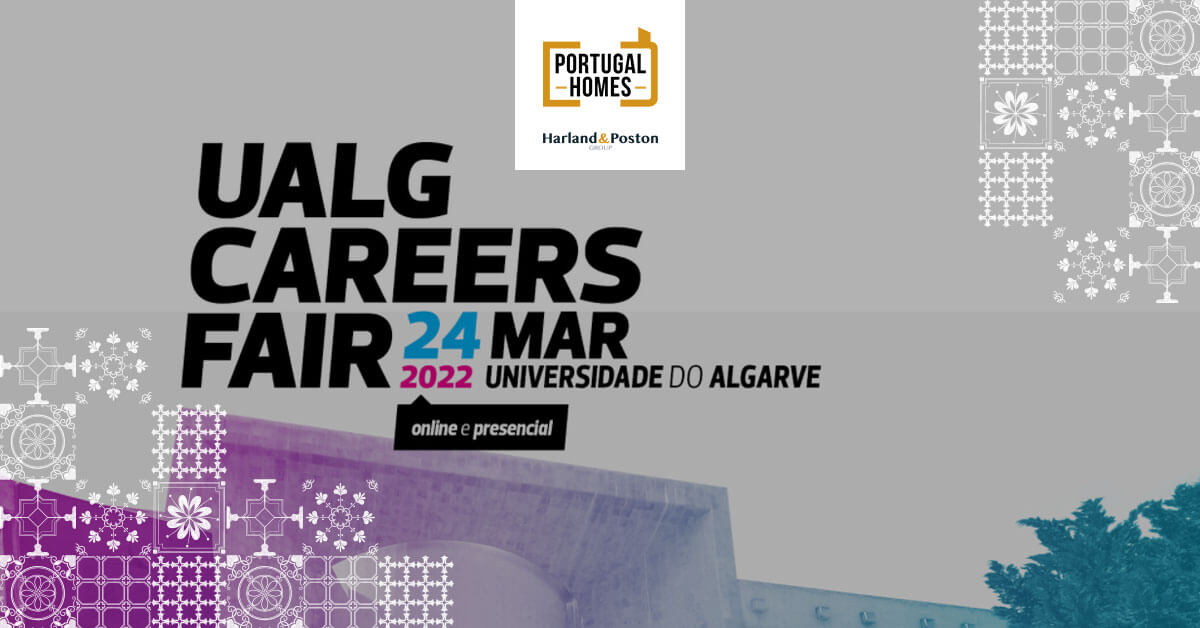 The University of Algarve is organizing its fifth edition of the
Careers Fair
event on March 24th. This year's edition will be organized following a hybrid model, with face-to-face interactions and online interactions. In addition, the
Harland & Poston Group brand will be present through the online version
in an attempt to attract the best and freshest talent produced in the area to develop our Algarve office's team!
Career Fairs are a common practice in many Portuguese universities. The objective of these events is to bring potential employers and university students together in a familiar environment for the students and recent graduates. Here, companies are given the opportunity to showcase their job vacancies, what business sector they operate in, their human resources policies and selection criteria, among other subjects. For the students, this is an opportunity to approach a company or business they are studying or are interested in working in, to chat with the designated company representatives at the Fair in a much more relaxed and informal setting than a job interview, for instance, facilitating the students' job searching and career-building efforts.
For universities that organize Career Fairs such as the University of the Algarve does, this type of event is also a source of pride in the sense that they contribute to their students' professional life by facilitating and promoting direct contact between their students and potential employers. In that regard, employability rates are a very important metric in two ways: it shows it was a successful fair with employers finding the right candidates and it also promotes the university's education level by showing the high employability rates of its students.
---
Related topics:
---
With the rapid evolution and expansion of the Harland & Poston Group's businesses and teams, we are looking to expand our team based in the Algarve. For this reason, we grabbed the opportunity to join the UALG V Careers Fair with the intent to showcase our group of companies, the business sectors and investment opportunities we operate in and contact with the freshest talent that comes out of Portuguese universities such as the UALG.
At the Harland & Poston Group, our collaborators are our best decision-makers. As a fast-moving business, we make every staff member feel included by hearing them and taking their opinions into account.
We invite all UALG Students and recent graduates attending the
UALG Careers Fair
to meet with our Operations Manager,
Marcela Lautert
, and discuss all of the career opportunities we have for you, as well as every aspect of working in our company and our teams.

Would you like to be part of our amazing team? Or do you know someone who would? Check our available vacancies at the moment and get in touch!