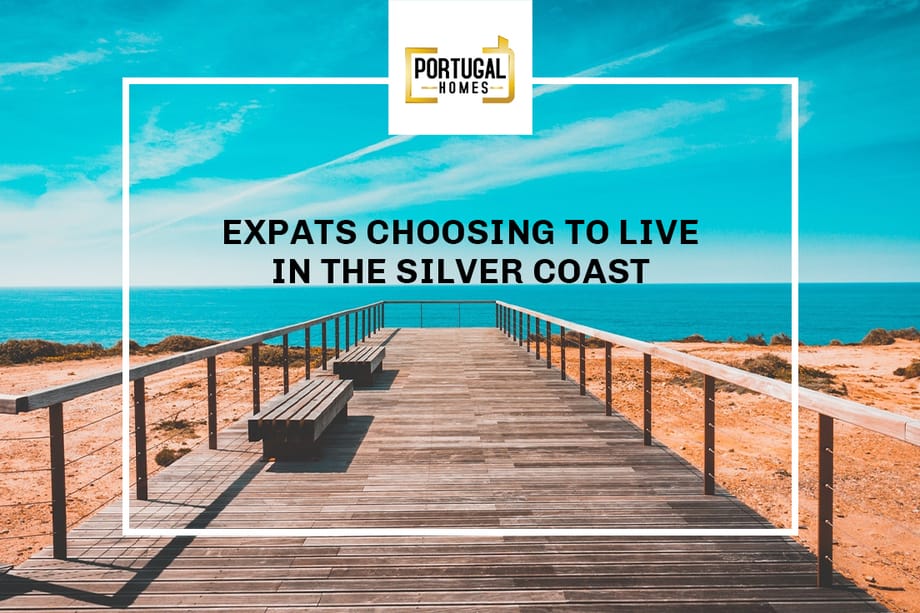 Known as the Algarve of the north, the Silver Coast is an alternative to those who still look for sun and sea.
Being a spectacular stretch of coastal ancient towns, what makes the Silver Coast so special are its cultural events, its unique picturesque scenery, and also the excellent healthcare and educational facilities; it also boasts a number of excellent courses and is becoming a major destination for thousands of tourists who come to enjoy the golfing.
So why are expats choosing to live in the Silver Coast?
Affordable Investments
Portugal's living cost and the exceptional value of property prices are the main motivations why the expat community keeps growing here.
The Coast became popular amongst foreign buyers in the late '90s, when the A8 roadway was built between Lisbon and Óbidos, which enabled easy access to the region.
Related Topics:
Rich History
Elected as the "Best Place to buy in the Sun", by the British program "A place in the Sun,'' the Silver Coast has a long and fascinating history, having been inhabited originally by Indo-Europeans the Romans. Many of its towns still carr traces of its rich heritage, which adds to the charm of the magnificent landscape.

Discover some of the things you can do in the Silver Coast here.
Cost of Living
Houses in the Silver Coast range between €250.000 to €1 million, and in the central area prices can start from €70.000.
If you're looking to invest in an oceanfront property, discover São Martinho do Porto. If you're looking to live somewhere else in the Silver Coast, check our available properties in the region.

Get in touch with us to set up a personalized consultation. Our Investment Advisors can help you find the solution that best fits your needs.


About Portugal Homes

PortugalHomes.com specializes in investments through Real Estate and Golden Visa. We help buyers find the right property overseas, whether it be for Golden Visa, NHR, Investment or simply a place in the sun. Our properties are selected with great thought in mind to give our clients the best opportunities. We offer the complete service from introducing them to the Legal Representatives, Currency Exchange, Mortgage Advisors, Property Management, Rental and Furniture Packages along with making sure all our staff are trained to fully understand the buying process and taxes for every scenario. Portugal Homes provides the complete service to anyone looking to buy a new or resale property overseas for holiday use or as a short or long-term investment.
To find out more, please contact us:
Phone: +351 213 471 603
E-Mail: info@portugalhomes.com