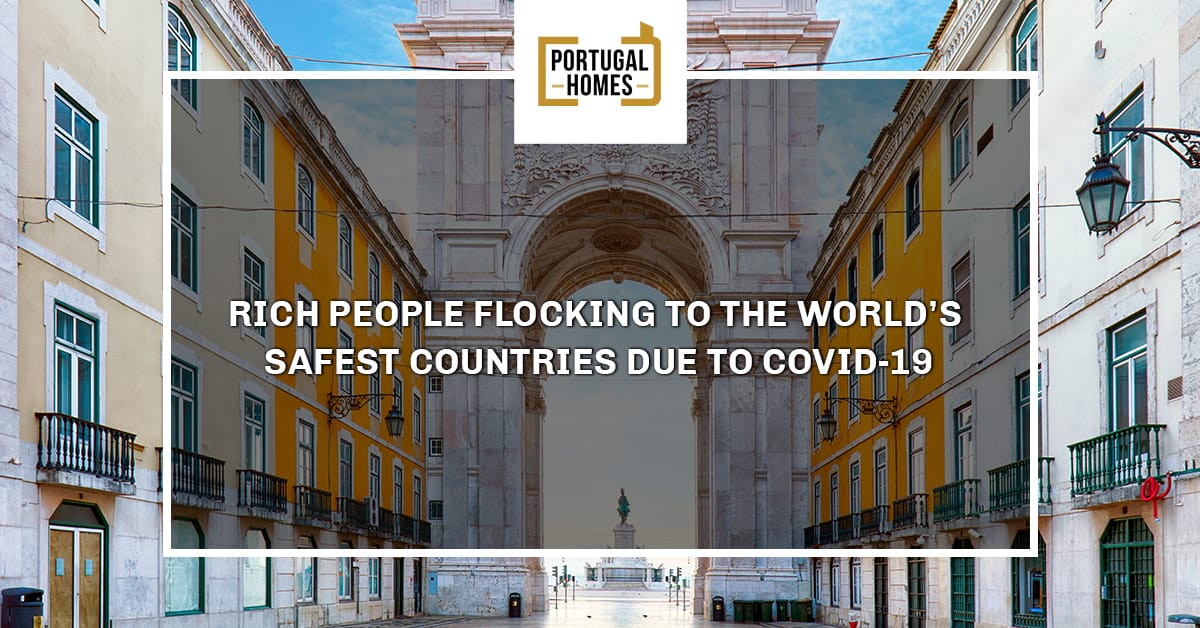 As travel limits between countries are loosening up and the virus exposes insufficiencies in health care in some of the nations, families, and individuals are rushing to find a home and become citizens of the safest countries in the world.
The interest in citizenship and immigration is also growing in these nations. In the last month, several people in the USA showed an interest in moving to New Zealand, as this country holds now the most successful quarantine efficiency which has wiped out the local transmission of the virus. The new cases are linked to incoming travellers, who must stay in quarantine after they've arrived.
People are also looking to relocate to Portugal, as the government's quick response to the crises and a relatively low number of cases are incentives for the incoming investors. The lockdown period in Portugal saw an impressive increase in the Portugal Golden Visa applicants. Investments in May alone exceeded, blustering over €146 million (an increase of 192% compared to May 2019 that recorded €50 million). Numbers released by SEF for May 2020 show that in a single month, 270 applicants invested €146.2 million, bringing Portugal back on track for a statistically normal year, despite the pandemic.
The truth is that the biggest factor that plays a role and determines which country people will choose to relocate to the price.
Switzerland might be the world's safest country but it comes at a price: only residency (not citizenship) is available here and applicants may have tax liabilities starting at €130k to over €1 million per year. Investment visas for New Zealand start at €1.70 million.
Getting both citizenship and residency in Portugal is cheaper. It starts at €350k and may be reduced to €280k if purchasing real estate in a lower density area. Learn more about Portugal Golden Visa here.
Read also:

The Caribbean, Saint Kitts, and Nevis have also been on the look, where the latter was the first country in the world to offer citizenship-by-investment and according to Bloomberg, has now dropped the price by 23% to €130k for a family of four.
Coronavirus has completely refaced the real estate market, making it more available to the people who want to flock to safer countries.
In Portugal, incoming visitors are also now able to have their Health Passport extended and are able to apply for the Portugal Travel Insurance, which is travel insurance adapted to the current COVID-19 pandemic. Learn more about it here.