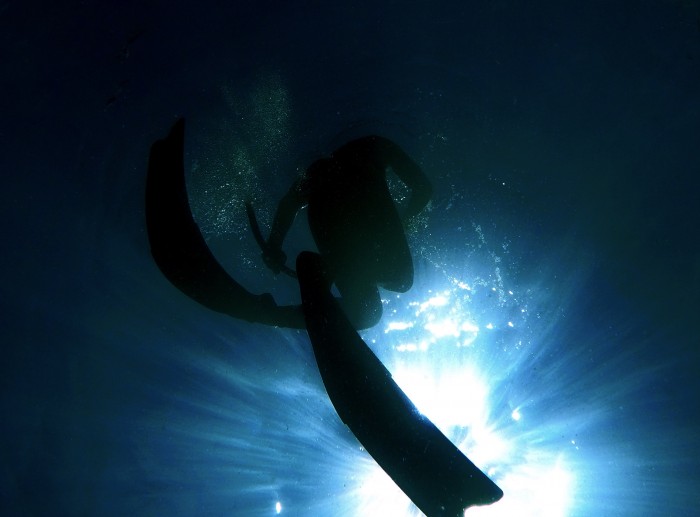 Watersports all year
Along the coastline that goes on for miles and miles you can jump in the stunning waters of lagoons. You can go underwater and explore the deep sea or stay above and ride the tide with a jet-ski or kayak.
- Sailing with Escola de Vela da Lagoa
- Diving in Berlengas Island
- SUP (Stand Up Padding)
- Kayaking
- Jet skiing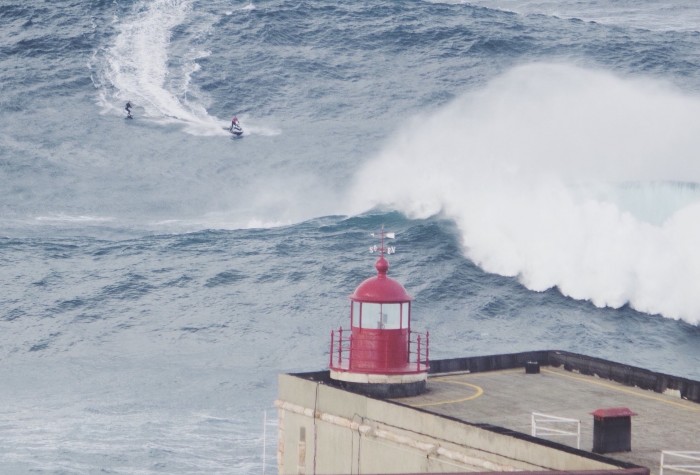 See the breaking waves of Nazaré
Nazaré is a bustling and vibrant holiday destination, which attracts a diversity of nationalities and range of ages for its World-class surf championships called "Rip Curl" and biggest surf waves "in the world". Nazaré became known in 2011 when Garret McNamara, a famous Hawaiian surfer, caught a wave of 23.8 meters (78 ft) at Praia do Norte, entering Guinness Book of Records as the largest wave ever ridden, until 2017 when Brasilian surfer Rodrigo Koxa surf the biggest wave of 24.4 meters (80 ft) and won the Quiksilver XXL Biggest Wave prize. In the meantime, Portuguese surfer Hugo Vau surfed a potentially 35 m (115 ft) high wave, known as "the big mama", on 19 January 2018. This achievement is yet to be validated.

Today, Nazaré is now home to three Guinness World Records: biggest wave ever surfed (Rodrigo Koxa), largest wave ever ridden by a woman (Maya Gabeira), and biggest wave ever ridden by a kitesurfer (Nuno "Stru" Figueiredo).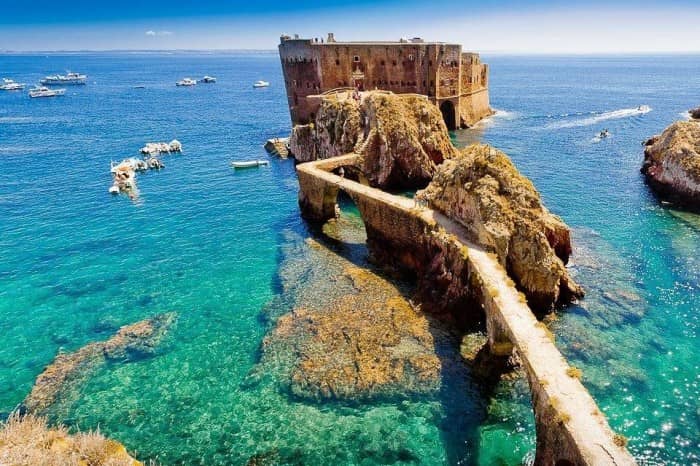 Berlenga Islands
The beautiful and secluded Berlengas Islands are situated 10 km west of the fishing town of Peniche and are home to the nature reserve Arquipélago das Berlengas. Berlengas is the only inhabited island.

In 2011 UNESCO classified Berlengas as the "World Biosphere Reserve", which is indicative of the rich fauna and flora that can be found on the islands. You can visit the largest of the three islands, the Berlenga Grande, walk the trails; take a boat tour of the caves; visit Fort St. John, the Baptist, or the Duke of Bragança Lighthouse.

Historically the islands were notorious for shipwrecks and pirates. There was even a 16th-century monastery built here to rescue shipwrecked sailors, but was soon abandoned due to constant raids. The Berlengas Islands are part of a dramatic natural landscape and feature the most beautiful fort in Portugal, while the crystal clear seas are teeming with sea life.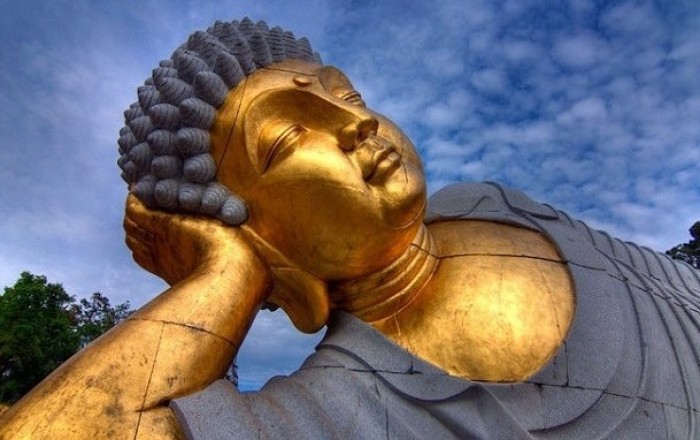 Buddha Eden
In 2007, none other than the eccentric Portuguese businessman and art patron José Berardo (who is most known for the Centro Cultural Berardo in Belém and his wine business Bacalhôa) founded the Buddha Eden Garden. Berardo was inspired to create this tribute to peace after the Taliban demolished the massive Gandhara statues of the Buddha in Afghanistan in 2001.
The goal of the Berardo Foundation to create a space for people to accept all cultures, ethnicities, races, and socio-economic backgrounds has accomplished the perfect kitsch and innovation balance.
Among Buddhas, pagodas, terracotta statues and several carefully placed sculptures among the vegetation, it is estimated that over 6,000 tons of marble and granite were used to build this monumental work. The central staircase is the focal point of the garden, where the golden Buddha calmly welcomes visitors.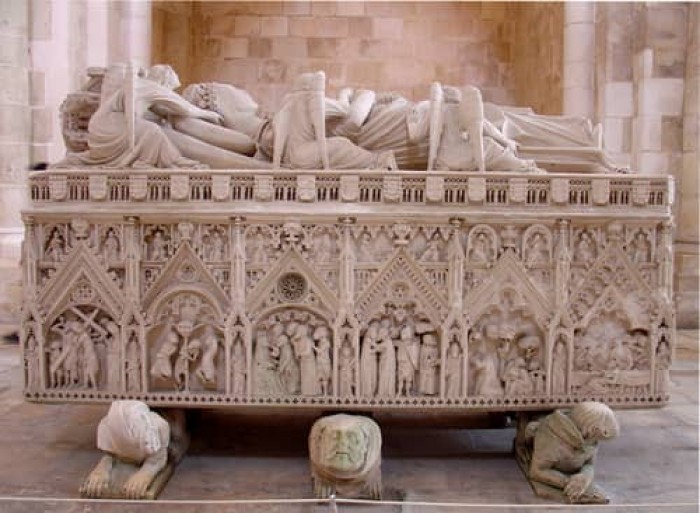 Alcobaça
Long before Shakespeare created Romeo and Juliet, Portugal had its own real-life romantic tragedy within the royal family in the shape of Pedro and Inês. Their love story has become legend and inspiration for poets and artists throughout the ages.
At nineteen, Pedro, son of King Afonso IV and heir to the Portuguese throne, was married off to Constança of Castille in order to seal an alliance between Portugal and Spain. The problems started when Pedro fell madly in love with Constança's lady-in-waiting, Inês de Castro. Constança died in 1349 but despite his father's urgings to remarry, Pedro was only prepared to marry Inês. She wasn't considered worthy of the throne and his father forbade the marriage.
Pedro still refused to marry anyone else and King Afonso, at his wits end, took advantage of Pedro's absence one day in 1355 and sent three assassins after Inês.
Pedro never forgave his father and when he became king in 1357 he had Inês' body dug up and crowned as queen, claiming that they had married in secret before she died.
Their magnificently carved stone coffins today lie opposite each other in the nave of Alcobaça Monastery, feet facing. The notion being that when Pedro and Inês wake up in the afterlife, the first thing they will each see is their beloved.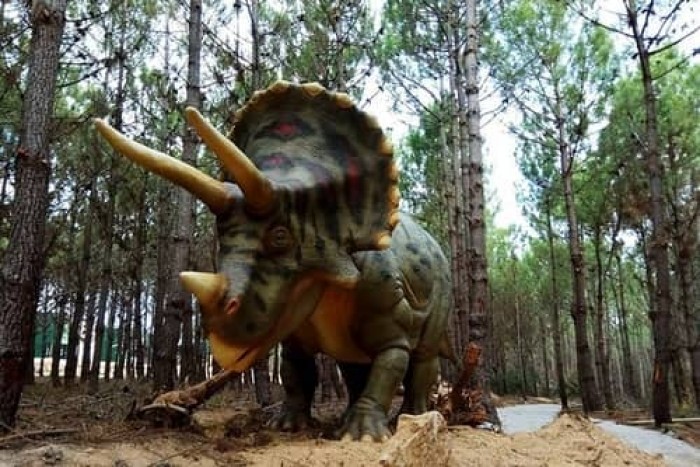 Dino Parque
Lonely Planet said: "If you're looking for the real Jurassic Park, you might want to try Portugal. Despite what Hollywood would like you to believe, it turns out that the real Jurassic Park is not in Costa Rica, as per Steven Spielberg canon, but in Portugal instead."
Dinoparque is located in Lourinhã, a town roughly an hour north of the country's capital Lisbon, and is a very famous location for paleontologists everywhere since it houses the Lourinhã Formation, a fossil-rich geological formation dating back to the Jurassic period. That means 150 million years old fossilized bones, eggs, and footprints that make Lourinhã the self-proclaimed "dino capital" of Europe.
This theme park allows you to see more than 180 scientifically proven, real-scale dinosaur species models. There are more than 100 dinosaur eggs discovered in Lourinhã.
In Lourinhã museum you can see eggs and bone fossils of some of the most fantastic animals ever lived in area, not only from Jurasic, but from other periods of history of dinosaurus.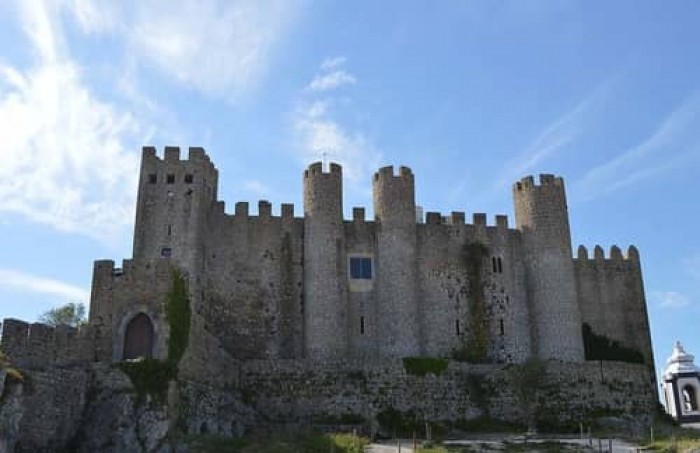 Óbidos
The medieval town of Óbidos is one of the most picturesque and well preserved old towns in Portugal. Placed close to the capital and located on high ground near the Atlantic coast, Óbidos has had a strategic importance in the territory. It had already been settled prior to the Romans' arrival in the Iberian Peninsula, and the town prospered after being chosen by the royal family.
Historically, Obidos was presented to the Queen of Portugal on her wedding day, a tradition that began with Queen Urraca in 1214 and continued until the 19th century. This royal patronage has left an enduring legacy of pride within the town, and today it is one of the most characterful towns of central Portugal. Up until the 15th century, there was a natural harbour on the western side of Obidos and ships would moor at the base of the battlements.
The coastline was altered dramatically from the 15th century due to a tsunami and ferocious winter storms. These powerful natural forces formed sandbars that reduced the flow of water to the harbour and formed the present coastline which is 10km to the west of Obidos.
Mafra National Palace
Built by D. João V to fulfil a vow of succession, the Mafra National Palace is the most important Baroque monument in Portugal. The Palace occupies 38.000 m, with 1.200 rooms, 4.700 doors and windows and 156 staircases.For the Royal Work commissioned the King sculptures and paintings of Italian and Portuguese Masters, two chimes with 98 bells, which makes them one of the largest historical chimes in the world. It also integrates a (unique) set of Six Pipe Organs in the Basilica, an most beautiful historical library of XVIII century with 36.000 volumes. Some rare works such as the collection of incunabula (works printed until 1500) or the famous "Chronicle of Nuremberg" (1493), several Bibles or the first Encyclopedia (known as de Diderot et D'Alembert), the Books of Illuminated hours of the 15th century and much more.In fact, everything here is marked by a quality stamp that only Johannine generosity could and knew to demand: excellence of materials, bold solutions and refinement of execution.