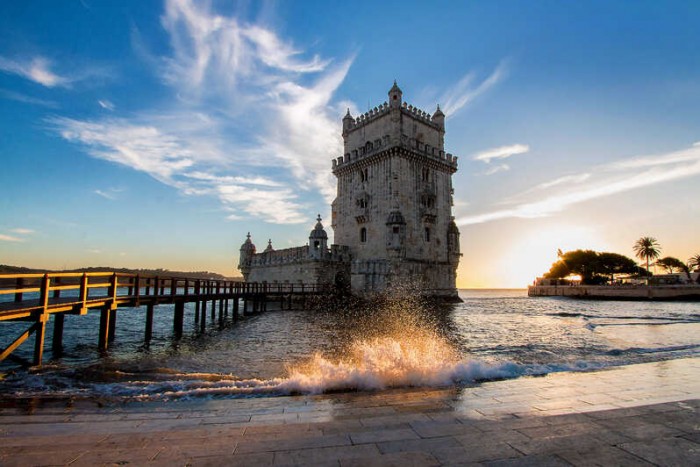 Belém Tower
Built as a military defensive building in 1700, the Torre de Belém was also a ceremonial entry into the city. And yet the delicate ornamentation of the tower, including arcade windows, complex statues and Moorish-style watchtowers, makes it a true architectural wonder, considering its primary position as a defensive structure. The entry queues are always incredibly long during the high season, but it's well worth waiting to visit the dungeons and stunning viewpoints.
You can get to Belém tower by train from Cais Do Sodré (the train to Cascais, stopping at Belém) or via tram 15. The tower is open from 10am to 5pm October through to April and then 10am to 6.30pm from May to September. 
The Belém Tower is a cheap tourist attraction costing only 6 euros or free when you have a Lisboa travel card.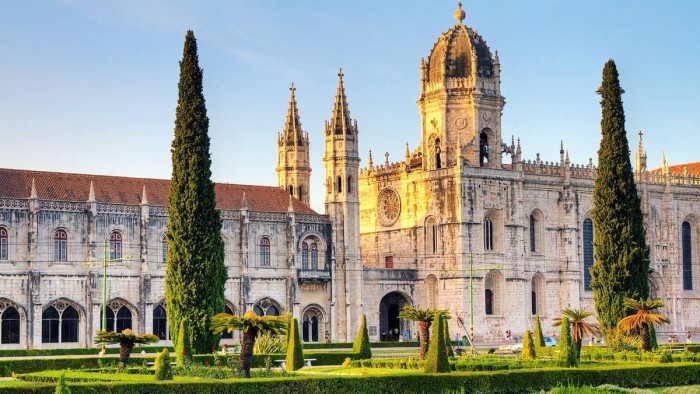 Jeronimos Monastery
A world heritage monument, Vasco da Gama's resting place - This monastery is the most impressive symbol of Portugal's power and wealth during the Age of Discovery. The cloisters are magnificent, and the church interior is spacious with octagonal piers. In the centre, there is a large fountain also decorated with coats of arms, which is often illuminated during special occasions. 
Entry to the monastery is 10 euros or free with a Lisboa travel card.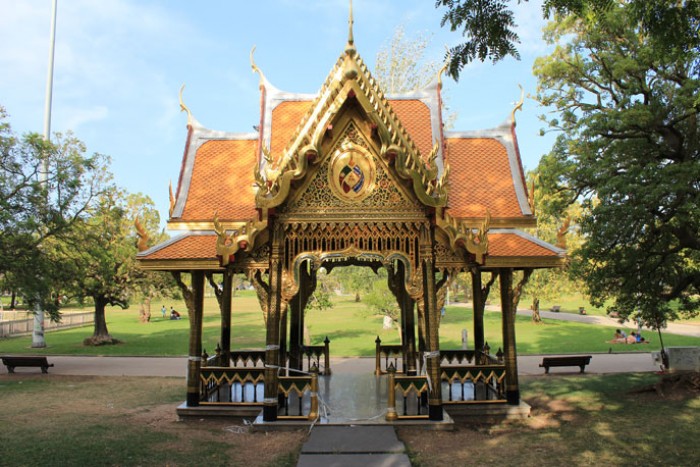 Jardim Vasco da Gama
Jardim Vasco da Gama is small park faced by a row of pretty 16th century houses that are home to a number of traditional restaurants with outdoor seating available! Here, you can also find the Thai Pavillion which was built in Bangkok but shipped to Portugal in 2011 to commemorate the 50th anniversary of the Portuguese arrival in Thailand, which led to the first alliance between Thailand and a European country.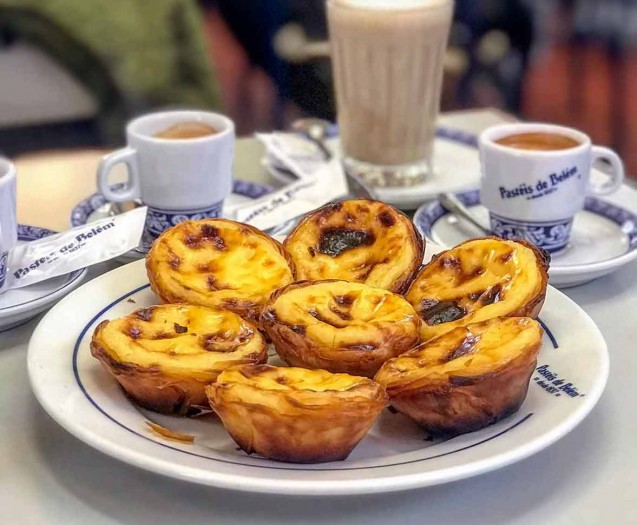 Eat a pastel de Belém (or two)
Portugal's world-famous custard tarts, or pastéis de nata, were first created by the Mosteiro dos Jerónimos monks in the 18th century. Now, they've been making them at the nearby family-owned Pastéis de Belém since 1830. The original recipe is still in use, and this popular confectionary now hires well over 100 individuals every day to manufacture an amazing 20,000 of the tasty treats. Don't let the long queues scare you off - the majority of tourists buy their pastéis to go, so in no time you can have one in your hands (and mouth!).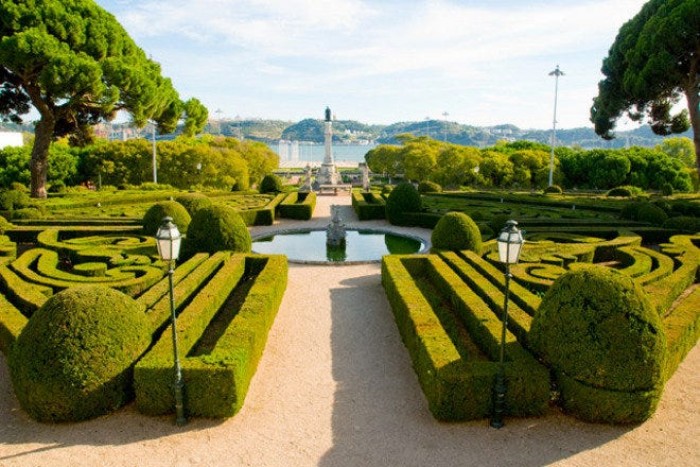 Belém Palace
Sitting high up in gardens on a gently sloped hill, the Belém Palace has been the official residence of Portugal's president since 1910. King José I was inside the palace in 1755, when the Great Earthquake was felt but only to a slight degree, and it was not as badly damaged, like most buildings around this area. The richly decorated rooms, carvings, tiles and various works of art that can be visited on Saturdays are still preserved.
Note: most tours take place in Portuguese, so please ask what times the English tours are available.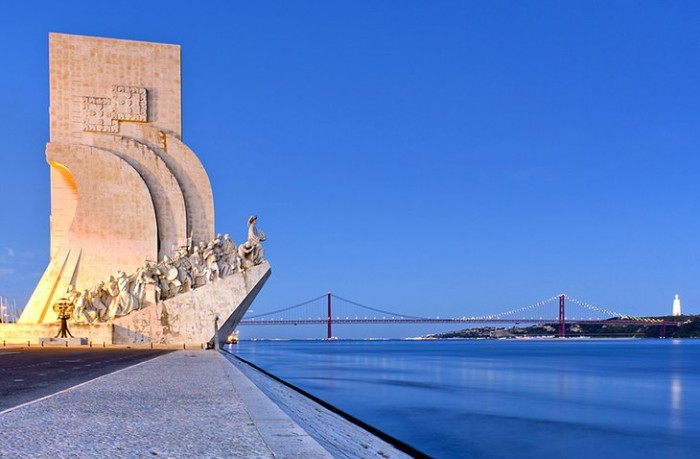 Padrão dos Descobrimentos
Inaugurated in 1960, Padrão dos Descobrimentos is just a short walk from the Torre de Belém, and it honours Portugal's Period of Exploration in the 15th and 16th centuries. 33 historical figures, including Henry the Navigator, Vasco da Gama, Afonso de Albuquerque, and Ferdinand Magellan, the organizer of the first voyage to circumnavigate the earth, are portrayed in this imposing monument. You can take an elevator to the top for panoramic views of Belém and the River Tejo for a small fee.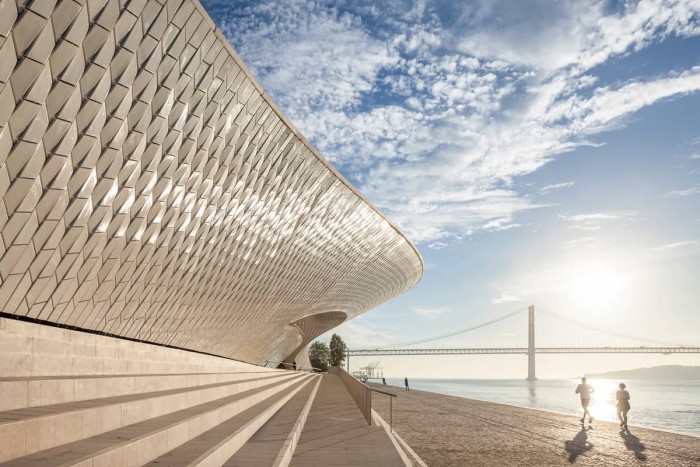 Visit the museums
Belém is home to some of the finest museums in Portugal. To learn more about the maritime past of the region, check out the Museu da Marinha, which houses an amazing array of over 17,000 items, including model ships from the Age of Exploration. If ancient history is more of your taste, visit the nearby Museu Nacional de Arqueologia, dedicated solely to ancient art from the Iberian Peninsula. And don't skip the Museu Nacional dos Coches, one of Portugal's most visited attractions; recently moved to a brand new building, its enchanting range contains coaches and carriages dating back to the 17th century.
For those looking for cutting-edge contemporary art, the recently inaugurated Museum of Art, Architecture and Technology (MAAT) is Lisbon's answer to the Tate Modern and MoMA. It soon became one of Lisbon's most thrilling institutions for visual art, thanks to impressive new architecture and a dynamic schedule of exhibits and events.