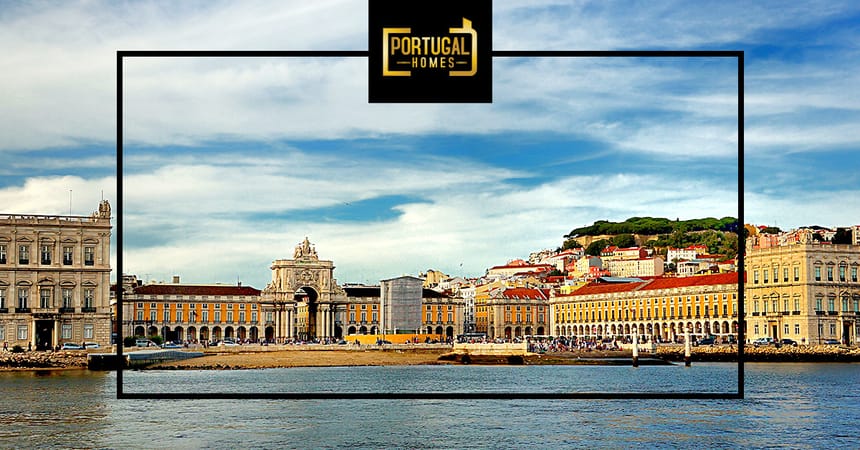 How austerity helped Lisbon's creatives to succeed
On a sun-drenched morning the streets of Lisbon's Santos neighborhood echo with the metallic sounds of construction. Nets and scaffolding cover the facades of many of the distressed buildings in this historic neighborhood. In newly-refurbished buildings with shiny facades of "azulejo" tiles there are cafes, design shops and art galleries, sitting side-by-side with traditional bakeries, bookshops and quirky restaurants.
Across the city, the patterned sidewalks and trams bustle with ever increasing numbers of visitors soaking up its relaxed pace and old-world charm.
It's clear everywhere you look that Lisbon is on the up and part of its appeal is an art and culture scene that has, until relatively recently, been a well-kept secret.
The opening of the Museum of Art, Architecture and Technology (MAAT) last October, and the launch of art fair ARCO Lisboa, now in its second year, have both attracted international art lovers to the city. They are part of a new energy in the city, luring foreign creatives from other European capitals and expat Portuguese back home.
An ambitious art scene
In Lisbon's picturesque Belem district, the MAAT museum sits on the waterfront of the vast Tagus River. Designed by architect Amanda Levete's firm AL_A , the city's newest landmark is already popular. It had a footfall of 150,000 people in its first month, according to the museum. It's also symbolic of Lisbon's ambitions for the arts. Museum director Pedro Gadanho says it's an interesting time to launch a new museum because of the influx of artists into the city. "What you've been seeing over the last few years is that there are artists looking for spaces here when spaces in Berlin or London have become too expensive. More people realize that they have a country that is safe, that has high quality of life, is very well connected to European centers - two hours away by plane - and that already creates a sort of attractiveness to the city, which of course drives artists first," he said.
Gadanho, who himself left a prestigious job as a curator at the MoMA in New York to return to Portugal to lead the museum, hopes to tap into the new mix in the city so MAAT can be a platform to show Portuguese art to an international audience.
"We are really keen on using that opportunity to foster the growth of the art scene here," he said.
The new Berlin?
If anything, Lisbon is an unlikely new cultural hotspot. The city is still recovering from the brutal financial crisis that struck Portugal in 2010. But austerity has also created many of the same conditions that attracted artists and creatives to Berlin in the late noughties, such as cheap rent, food and empty buildings, combined with a population that speaks good English and a strong local art scene.
Two or three years ago, all this began to draw in artists from elsewhere. Portugal's improving economy and way of life also started to attract back Portuguese who fled the country during the recession.
Filmmaker and visual artist David Tutti Dos Reis left Lisbon for London during the crisis. He returned two years ago and now works out of a creative hub called Todos in east Lisbon. "I feel more inspired by life in general being here ... The Lisbon lifestyle doesn't have the pressure that can make you crazy," Dos Reis said. "Nowadays," he added, "there are a lot of job opportunities in the creative world in Lisbon. I can see a big difference since I left in 2013." In part, that's due to the entrepreneurial spirit that a lack of opportunity ignited in many Portuguese.
Creative neighbourhoods
Graphic designer Frederico Mancellos co-founded creative hub Todos in 2013 as Portugal grappled with the recession. He was getting "less and less" work, so he and business partner Frederico Miranda decided to build something of their own and invited other creatives to come and work with them. They found a giant space in a building in Poço do Bispo in Lisbon's industrial east and invested every cent they had to renovate it. Today, Todos is home to 62 independent creatives of all kinds - photographers, film editors, sound engineers, web designers, makeup artists, furniture restorers - all working side-by-side under one roof making all sorts of creative output from music videos to advertising campaigns. "We are a small economy here (in Todos) and I am proud to say that we work together, and we get money from it," Mancellos said.
In neighbouring Xabregas, according to the curator Laia, a similar spirit has catalyzed a gallery district showing Portuguese contemporary art. It includes spaces like Galeria Filomena Soares, Murias | Centeno and locally renowned Bregas, a studio space where artists Joao Pedro Vale and Nuno Alexandre Ferreira host open weekends every few months.
Across town, the Alvalade neighbourhood is another art hotspot and is home to the respected Vera Cortes gallery. Two new galleries from abroad - Miesterravalbuena from Madrid and Monitor from Rome - also opened spaces there in May.
Bringing new collectors to the city
"One of the causes of the cultural renaissance is that there are [these] new galleries opening in Lisbon," said Carlos Urroz, director of the ARCO Madrid and ARCO Lisbon art fairs. This year, the fair had a new section called Opening dedicated to young galleries, often founded by curators who have worked abroad and bring an international network with them. Mikael Larsson is the director of Hawaii-Lisbon, which opened in October 2016, and is one of the participating galleries. Larsson, who is half-Portuguese, ran a gallery in London for seven years before moving back to Portugal.
"Portugal is rather conservative in so many ways and I want to be part of a change," said Larsson. Part of it, he says, is that there are few collectors in Portugal, and they are not always at the cutting edge of what's happening in the art world internationally.
"ARCO is great for the city and hopefully the market ... bringing new collectors in, institution directors and critics... I am confident that things are about to change and younger people [will] start collecting," he said. With the number of new visitors coming to Lisbon because of the art scene, ARCO Lisboa's Urroz thinks he may well be right. "[It has] brought the international art audience to Lisbon," he says. "Some people were not that aware of Portugal at all. Not only about the art scene but even about the city."
It would appear that Lisbon is now well and truly on the map for creatives.
Source: CNN

About Portugal Homes
PortugalHomes.com specializes in selling Holiday Homes and Investment Properties. We help buyers find the right property overseas whether it be for Golden Visa, NHR, Investment or simply a place in the sun, our properties are selected with great thought in mind to give our clients the best opportunities, we offer the complete service from Introducing them to Legal Representatives, Currency Exchange, Mortgage Advisors, Property Management, Rental and Furniture Packages along with making sure all our staff are trained to fully understand the buying process and taxes for every scenario, we provide the complete service to anyone looking to buy a new or resale property overseas for holiday use or as a short or long-term investment.
To find out more, please contact us: