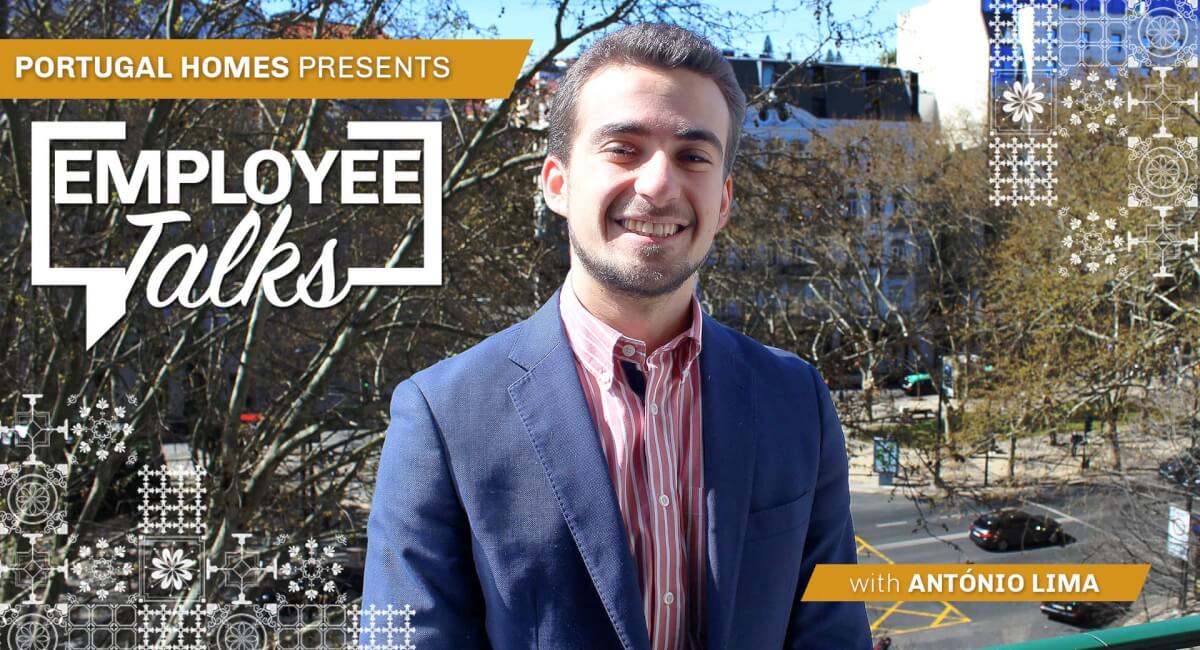 António is originally from Mirandela, in the northern region of Portugal; he later moved to Lisbon in order to complete his education in Web Development. He is fluent in Portuguese, English, and conversational Spanish, and a lover of arts and culture, having knowledge in literature, cinematography, photography, and also has a knack for trivia, and humour, such as his daily dad jokes!
At Portugal Homes, Antonio is the key team member who codes, and enhances our website´s functionality on a daily basis; his scope of work goes beyond web development into the optimization of our SEO. He is extremely hardworking, dedicated to his craft, and is always in a cheerful mood, and ready to lend a helping hand.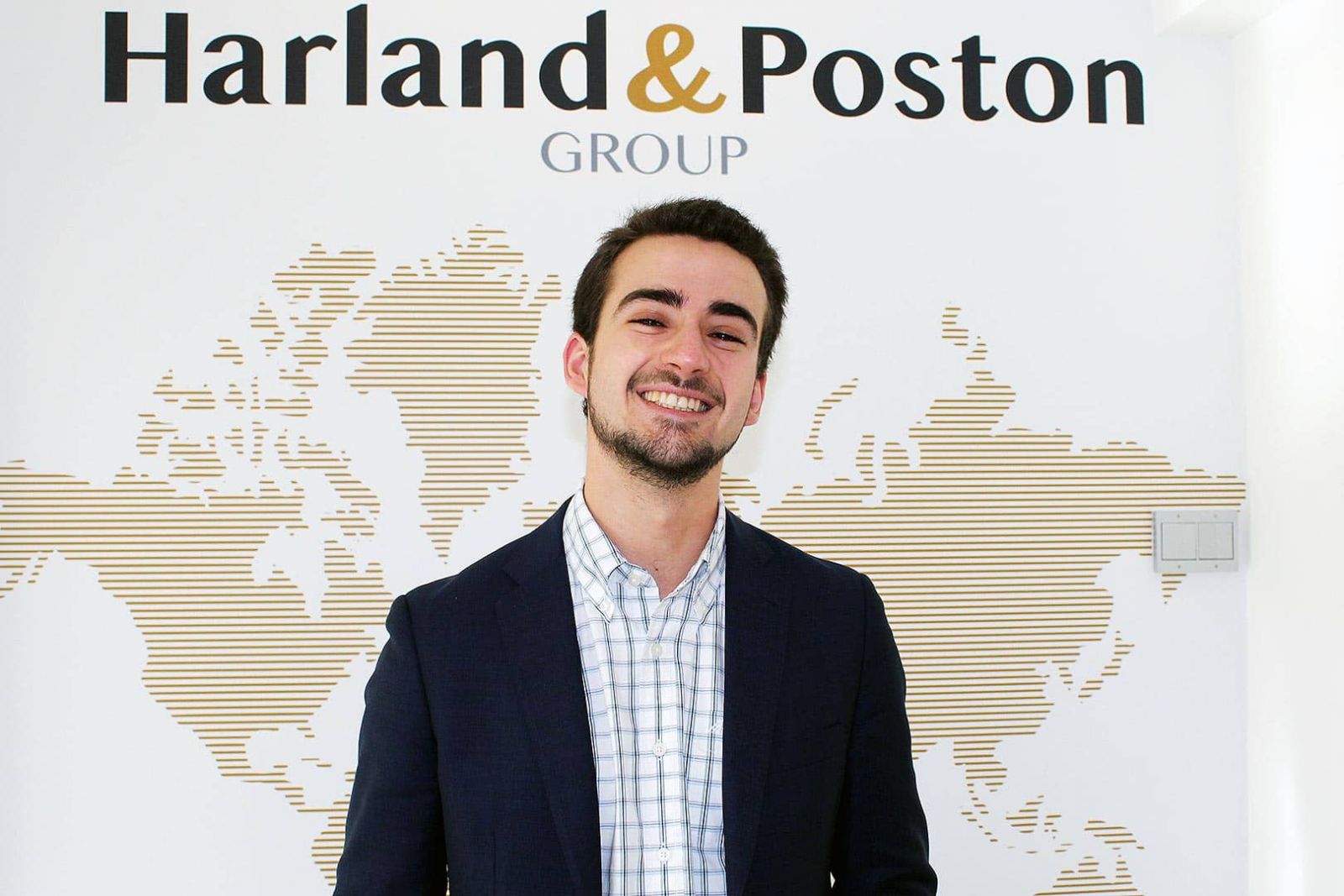 How is a regular workday at the company?
A regular workday in the company would be getting to the office early, greeting everyone in the office, and making sure that everything is in order on all of our websites in terms of performance and data, and also as a Junior SEO specialist, handling search engine optimization on our website´s content.
What do you feel is the biggest challenge in your role?
The biggest challenge would be to take on big projects, such as an older website, and readjust, and redesign a website; for example in our Harland & Poston Group website, I had to redesign the site from scratch without any frameworks, which as a web programmer, you have to be mindful in regards to usability, performance, and SEO.
How does your work impact other departments?
Well, my work impacts other departments in the aspect that I have to keep the website up to date, for example with extensions, make sure that there are no security vulnerabilities; work on any data improvements, and also perfect our current mobile usability on the site for our clients.
You were hired during the Covid 19 lockdown, what do you think of the company's onboarding before and after returning to the office?
I was lucky enough to join the company three days prior to the first covid-19 lockdown, which gave me time to get to know the company, and was very well integrated, and received; which was a great experience, and obviously, the opposite if I had joined the company during the lockdown. While working from home, it was initially hard to adjust but it was nice to always have morning video calls and touch base with the team, which was really important and went a long way.
What technical/human skills are you looking to improve moving forward?
The technical and professional skills that I am looking to improve are gaining more knowledge in web development; learning more programming languages; and getting to know more search engine optimization strategies, which tend to change on a yearly basis. Also, getting to know more about marketing strategies as a whole, and how that knowledge benefits a company, and I feel very lucky to be able to work in this area.
Do you feel bonded with your team? What moments were key to achieving that?
I feel really bonded with my team, while we worked from home; it was key to hold morning video calls, in a way to not feel alone in what we were working on, which went a long way and was important. We have a great set of people in our marketing team, and within the company, and being bonded with everyone is really not that hard.
Are you learning from your directors, and much as from your peers?
Yes, I would say so. My superior has directly more information and knowledge, and as well from my peers, even if its outside of their direct line of work, there is shared a wealth of experience between the team, which is phenomenal, and crucial for a company in order to further grow and be successful.
Do you think that the varied cultures and backgrounds we have at Portugal Homes create an opportunity for professional and personal growth?
Yes, I think so, because if we have a lot of diversity both in terms of where someone comes from, and in terms of experiences, it reflects on how people bond with each other despite their different backgrounds. If a company has the ability to hold a diverse group of employees and be able to have a successful future; I think that is an important thing, crucial for anyone to further develop their own skills.
Curiosities & Facts about António:
António divides his life is divided between the bustling city life in Lisbon and the charming stillness of small-town life in Mirandela.

He has a cat and a dog, there is no rivalry between the two!

António always manages to have a joke or two up his sleeve, delivered with plenty to wit.
---
Read More:
Team Dynamics, the Key to Portugal Homes Success
Longest train ride: From Portugal to Singapore
Portugal Ranked the Best Country for Road Trips in Europe
---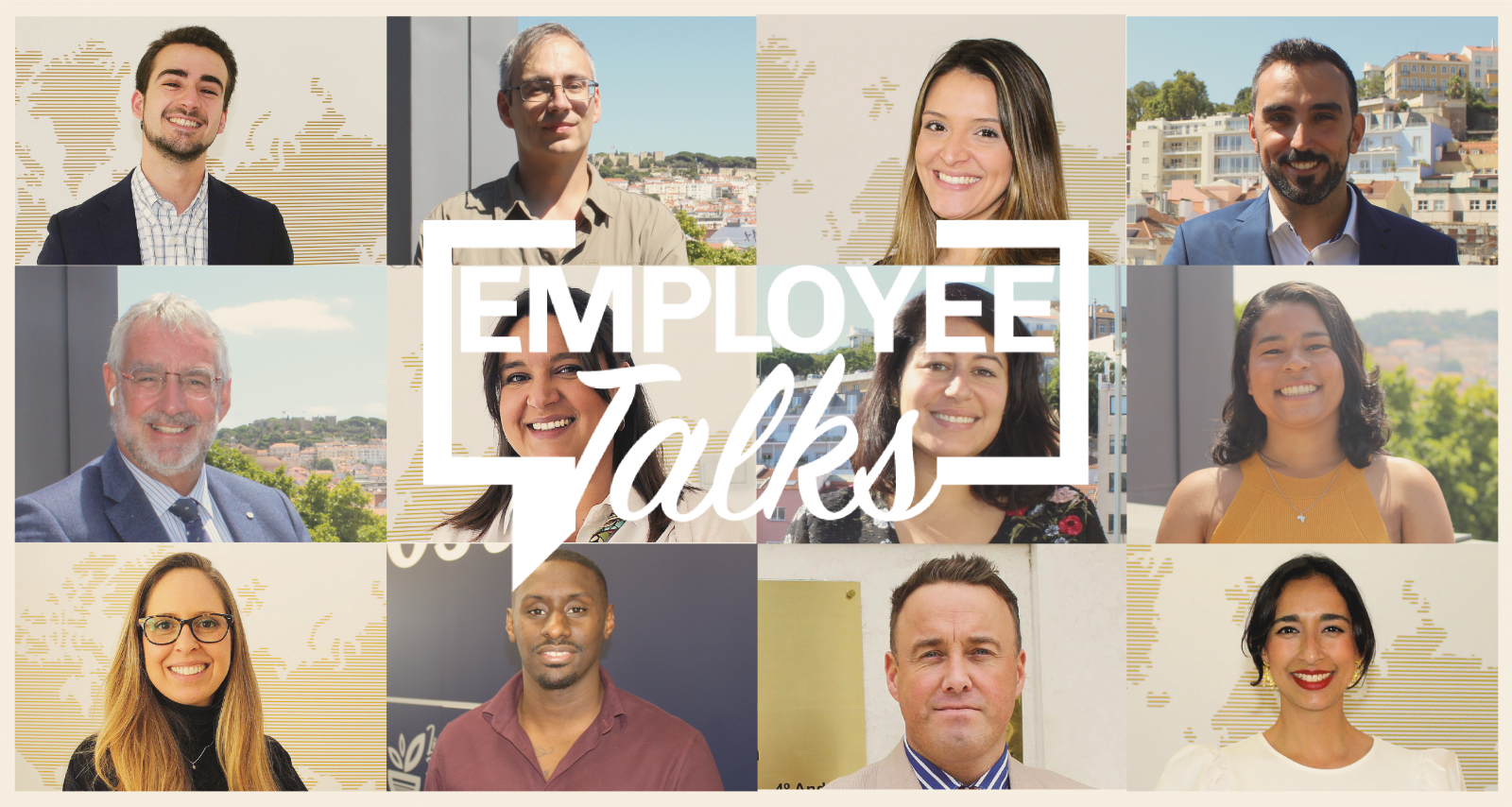 Meet the Portugal Homes Team at our Employee Talks Series, here.
About
Employee Talks is a part of Portugal Homes - Harland & Poston Group's marketing strategy. Our employees and their backgrounds are the company's greatest asset, hence our belief in sharing the employees' thoughts on working at this company shows our ability to differentiate, cultivate and promote our identity to not only candidates interested in working here, but also clients who are purchasing with us. We want our viewers to understand why we stand out from the crowd and think it's a great opportunity for you to get to know us better.