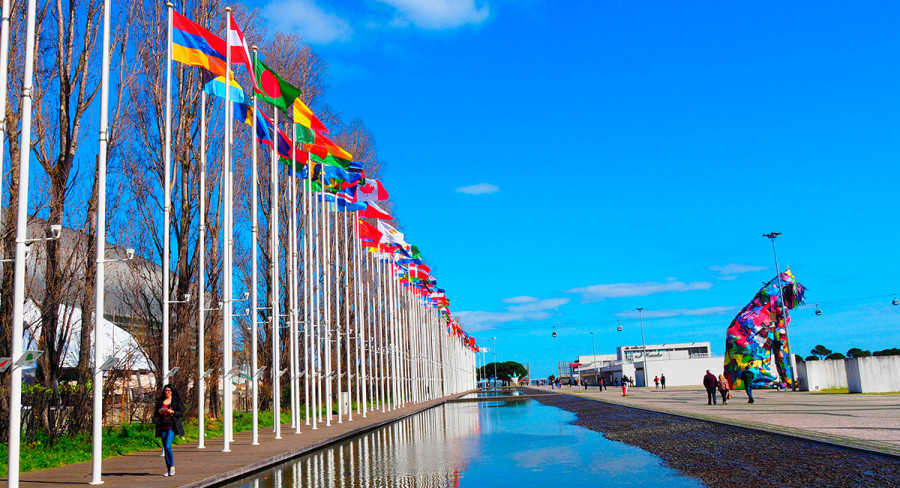 According to Oxford University's Our World in Data, Portugal has achieved the highest percentage of fully vaccinated citizens of any country in the world.
A lot of the credit for this achievement goes to Vice Admiral Henrique Gouveia e Melo, a former submarine squadron commander who was named in February to lead the national vaccination task force. Eight months later, Portugal vaccination is among the leaders on a global scale, with roughly 86% of its population of 10.3m fully vaccinated.
Gouveia e Melo brought in a team of about 30 military strategists, mathematicians and doctors to work with the health ministry to set up a network of around 300 vaccination centres, many based in local sports pavilions. With over 5,000 volunteers, nurses and doctors, 154,000 jabs have been administered daily.
The Vice-Admiral will soon be able to say celebrate his mission as accomplished, but with significant vaccination hesitancy in less fortunate countries without sufficient doses, he's aware that virus variants could still come back to Portugal. Even still, the Portuguese land is an example to follow by many as it began to vaccinate at the same pace as other European Union countries and managed to speed up its rollout. It's to note that only 3% of the Portuguese population considered themselves vaccine "deniers", whereas the positive response from the rest of the public to Gouveia e Melo is one of the factors that have put Portugal as a global frontrunner with a high percentage of fully vaccinated population.
What's more, along with the rising vaccinations rate, the infection rate and hospitalizations have also dropped to their lowest levels in nearly 18 months, and most of the restrictions have also loosened up since October 1st - note that it's still mandatory to wear a mask in some cases. At the same time, countries with a high vaccination rate, like Portugal, have been loosening their travel restrictions, bringing a breath of fresh air to the country's tourism and welcoming most travellers, including from the UK, Schengen Associated countries (Liechtenstein, Norway, Iceland, Switzerland), Australia, Brazil, Canada, the USA and most others.
Portugal - An example to look up to for the path to recovery
Portugal was not left unscathed by the covid-19 pandemic, but the country did its best efforts to provide a bright spot for the population, whether they were locals or foreigners. The Government granted citizenship rights to all migrants, for instance, and treated them as permanent residents to ensure they had access to health services during the coronavirus outbreak.
Having the 22nd best healthcare system in the world, this decision reflected Portugal's reality in wanting to prioritize unity and equity, ensuring that vulnerable populations were not left behind from the coronavirus threats. By ensuring no one was denied access to treatment, and by taking actions and measures on time, the country has been able to walk towards a steady recovery.
---
Read also:
---
Open borders to obtain a Portuguese Golden Visa
The pandemic has also completely refaced the real estate market, making it more available to the people who want to flock to safer countries. The high vaccination rate, open borders and the upcoming changes to the Portuguese Golden Visa have encouraged expats to rush to Portugal to obtain the golden residency permit. What's more, the residency scheme had a historic comeback during the outbreak reaching its peak in the first months of 2020, reaffirming its long-term value for those investing in Portugal.
---
Read also:
---
Learn more on the video below, where Simon Hobson, Senior Investment Advisor, explains how Portugal Homes has been helping clients from all over the world find a tailored investment suitable to their long-term needs.
Sources: