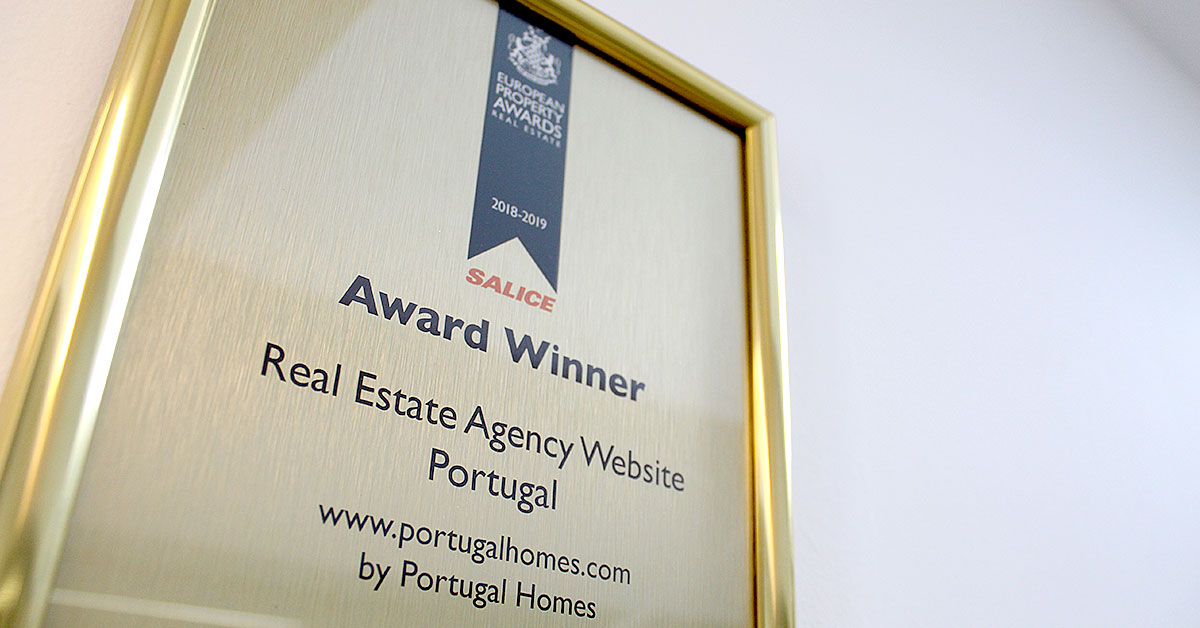 Portugal Homes is a company that works every day to establish itself as the main source of carefully thought tailored services for worldwide clients and investors interested in the growing Portuguese market. This work gathered international attention in 2018, with the award for the Best Real Estate Agency Website from the International Property Awards.
How Portugal Homes was born
Portugal Homes is a Real Estate & Investment Company based in Lisbon, Portugal. David Poston and Gary Harland founded the company with the vision to build a strong client base who continues to work with them after they have purchased a property. The company's unrivalled services are designed to make clients feel at home, but also know that their investments are well taken care of by the Portugal Homes team.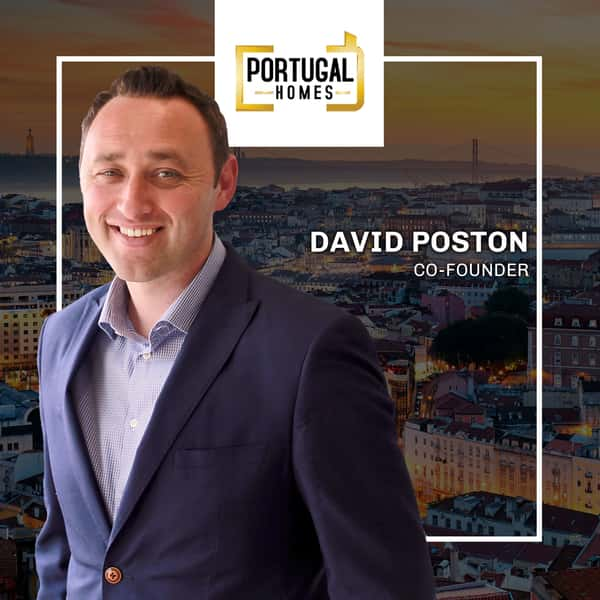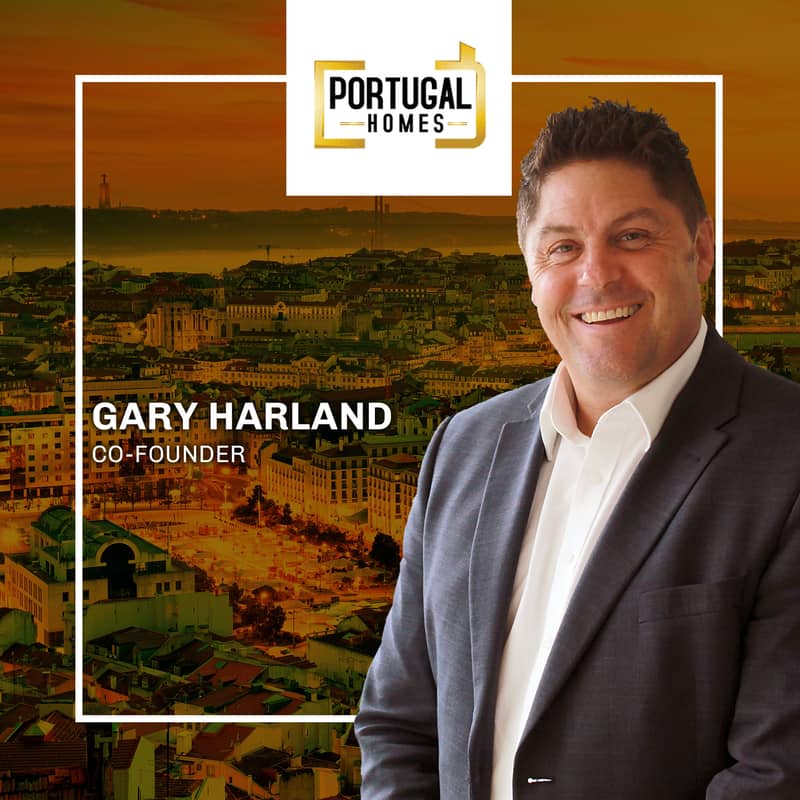 The very well trained, multi-lingual and experienced staff of the company ensures that Portugal Homes provides the best properties for residential or investment purposes, to best fit our clients' objectives. The company is focused on offering investment advice which will deliver the desired yields and returns for their international clients.
David and Gary got to study and fully understand the Portuguese Golden Visa and Non-Habitual Resident programmes. Their experience in Real Estate gave them what they needed to establish their own company, improve and apply the knowledge they have got to create new ideas and concepts to better serve their clients.
Always present and committed to the client
The team grew as the business needs grew. Now with almost 30 people working in different areas, bringing their efforts together, this ensures the strength of the Portugal Homes brand. Our staff is always available because working with international clients requires not only dedication but flexibility.
The Portugal Homes marketing department is key for the brand's international recognition. It makes sure that the company stays ahead of the real estate market trends and brand expansion throughout more than 30 markets worldwide. The brand's international expansion stands under three main objectives:
Reaching clients interested in investment properties and holidays homes in Portugal,
Non-European clients interested in investment properties for citizenship
and Residency through investment programmes and European clients interested in properties under the tax-free Non-Habitual Resident programme.
Our marketing acts as the first touchpoint for many clients in different countries, varied devices and schedules. Centring always in the client's need to learn more about Portugal and key the investments in the country.
A unique key differentiating factor as to why choosing to buy or invest with Portugal Homes are the tailor-made, on-demand, market reports on individual areas of the city. With this information, clients can get a clear idea of how much yield and return their real estate investments might produce, for instance.
On top of the custom market reports, other services that reflect the Company's dedication to the client are the After Sales, the Furniture and the Private Meetings all over the world.
The After Sales department represents the investor in Portugal
After Sales department takes care of all the technical processes involved in the construction and renovation of a building. It establishes a bridge between clients and the different agents in Portugal, to fulfil their property's needs. The Furniture department prospects the client's ideas for their property and creates exactly what the clients are looking for. It is with great pleasure that we help our clients turn a sometimes-wrecked property into their dream home.
The company travels to meet with the client
During the last year, our directors embraced the effort of personally holding private meetings with investors and clients in Asia (China, Vietnam, Philippines, Malaysia, Japan, South Korea) and the Middle East (the United Arab Emirates, Qatar, Turkey). This year, Portugal Homes has already held private meetings in Russia, Turkey, United Arab Emirates, South Africa, and will soon host more in Hong Kong.
These private meetings hosted all over the world, ensure we approach the client directly in their countries and show the company's total availability to answer their doubts in all processes necessary to invest in Portugal. It is a distinguishing factor when compared with other real estate companies in Portugal.
The International Property Awards
The International Property Awards celebrate the highest levels of achievement by companies operating in all sectors of the property and real estate industry since 1993. An International Property Award is a world-renowned mark of excellence.
Participants enter at their relevant national level and are judged by a highly experienced team of professionals who cover the whole range of property disciplines. The highest-scoring winners from each region are automatically entered into the overall International Awards, which ultimately determine the world's finest property companies.
Portugal Homes' application to such prestigious awards reveals how committed the company is to gather recognition for its quality and innovation in the Real Estate & Investment sectors.
After last year's award for Best Real Estate Agency Website, Portugal Homes is running again this year in two categories:
Real Estate Agency Single Office
Real Estate Agency Website
Even though the results of this year's awards haven't come out yet, it is with great pride and a realistic sense of achievement that we apply for international recognition. Because we know how much collective effort is put into our work and to our clients and we think it's fair to acknowledge those efforts and will to innovate through such prestigious competitions. Even if the company doesn't win, the realization of these achievements is an excellent motivator to continue evolving and delivering our best.

About Portugal Homes
PortugalHomes.com specializes in investments through Real Estate and Golden Visa. We help buyers find the right property overseas, whether it be for Golden Visa, NHR, Investment or simply a place in the sun. Our properties are selected with great thought in mind to give our clients the best opportunities. We offer the complete service from introducing them to the Legal Representatives, Currency Exchange, Mortgage Advisors, Property Management, Rental and Furniture Packages along with making sure all our staff are trained to fully understand the buying process and taxes for every scenario. Portugal Homes provides the complete service to anyone looking to buy a new or resale property overseas for holiday use or as a short or long-term investment.
To find out more, please contact us:
Phone: +351 213 471 603
E-Mail: info@portugalhomes.com