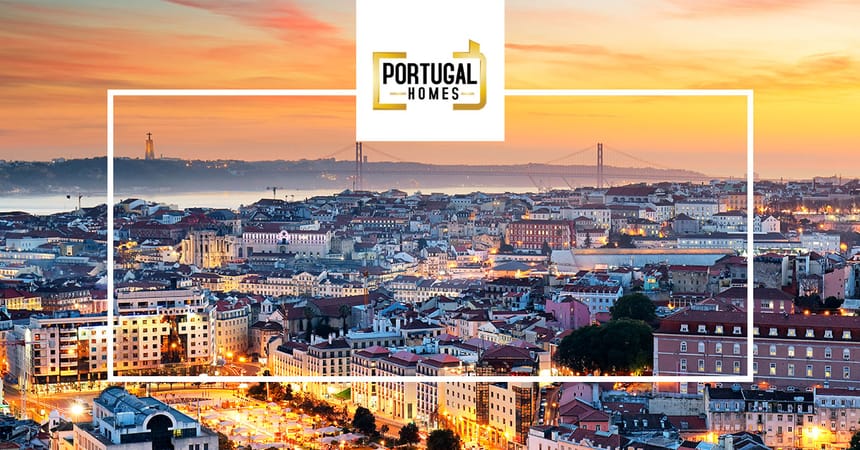 Lisbon getting better and better
Lisbon has risen in the ranking of the best cities to live and work, overtaking both Madrid and London. Portugal's capital is in 37th place in the cities offering the best quality of life in 2019 and the 31st safest city in the world according to an annual study by Mercer. According to the consultancy, Lisbon climbed one position in the cities list and is in front of cities like Madrid (46th), Barcelona (43rd), Paris (39th), London (41st) and New York (44th).
Safer streets
Regarding its position in the ranking on safety and security, this year Lisbon was in 31st place, "climbing 12 places compared to 2005" when it stood in 43rd position. At the top of the list of 231 cities is Vienna, with the best quality of life worldwide for the 10th consecutive year, followed by Zurich (2nd place) and Auckland, Munich and Vancouver occupy the 3rd place'. Auckland is the most well-ranked city in Oceania, Vancouver is the highest ranked city in North America and Montevideo (78th) in South America. Singapore (25th) and Porto Luís (83rd) are the best-ranked cities in Asia and Africa, respectively. Baghdad is in the last position, although there have been "significant improvements associated with health and safety services". In the list of cities with lower quality of life are Sana (Yemen) and Bangui (Central African Republic).
This year, Mercer presents a separate personal security ranking, "which looks at inner-city stability, crime rates, law enforcement, limitations on individual freedom, relations with other countries and freedom of the press." In this list, Western Europe dominates, with the city of Luxembourg at the top, followed by Basel and Bern (in Switzerland) both in second place, Helsinki (Finland) and Zurich (Switzerland). Sana (229), Bangui (230) and Damascus (231) are the most insecure cities, according to this analysis.
Lisbon as one of the cities that realizes the quality of life is essential for business
Mercer's 21st Quality of Living annual study shows that "many cities around the world still offer attractive environments for doing business," and "the best-ranked cities are those that have realized that quality of life is an essential component of business attractiveness and mobility of talent." However, the consultant reveals, "trade tensions and populist trends continue to dominate the global political and economic climate."
"The combination of tight monetary policy and the imminent volatility of markets means that international business is under more pressure than ever to ensure that operations abroad are successful," he said. Mercer annually surveys more than 450 cities around the world, including 231 of these cities in this 'ranking'.

Corruption studies are misleading
However, a survey purporting to be from Ernst & Young on fraud and corruption which put Portugal in fifth place in a corruption league of 38 countries, surpassed only by Croatia, Kenya, Slovenia and Serbia and which has appeared in online media sources is false news! The Global Fraud Survey which questioned workers from countries in Western and Eastern Europe, the Middle East, India and Africa actually pertained to 2015. In 2015 in Portugal, 83% had said that bribery and corruption remained widespread while 61% considered that there was a distortion of company financial results as a result of corruption and only 28% believed the business ethics of their organisation were "very good." That said, according to the business newspaper 'negocios', corruption costs Portugal 18.2Bn a year — more than the country's total health budget. By the end of last year, corruption represented a massive 7.9% of GDP according to a report published by the European Parliament group Greens/Free Alliance. But Transparency International stated in 2018 that Portugal occupied the 29th place out of 180 countries in terms of corruption and was the least corrupt country in Southern Europe, ahead of Greece (59th), Spain (42nd) and Italy (54th).


About Portugal Homes
PortugalHomes.com specializes in selling Holiday Homes and Investment Properties. We help buyers find the right property overseas whether it be for Golden Visa, NHR, Investment or simply a place in the sun, our properties are selected with great thought in mind to give our clients the best opportunities, we offer the complete service from Introducing them to Legal Representatives, Currency Exchange, Mortgage Advisors, Property Management, Rental and Furniture Packages along with making sure all our staff are trained to fully understand the buying process and taxes for every scenario, we provide the complete service to anyone looking to buy a new or resale property overseas for holiday use or as a short or long-term investment.
To find out more, please contact us: