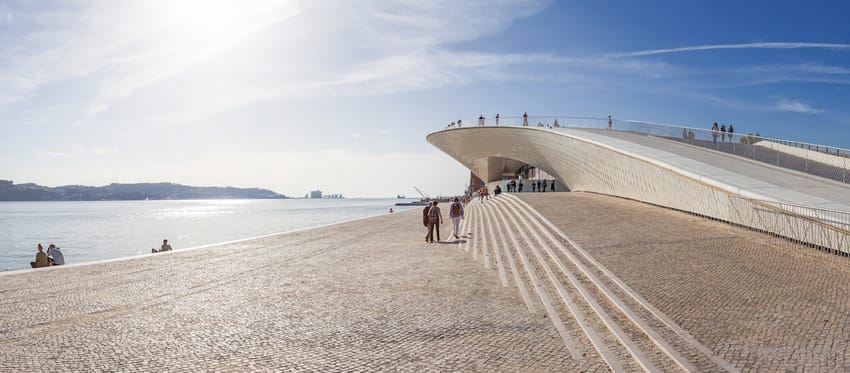 Dubbed 'the Oscars of the Travel Industry', the World Travel Awards' grand finale gala of the 25th annual edition was staged in Lisbon for the first time ever on Saturday night and was attended by the great and the good of the international travel sector.

Created in 1993, the World Travel Awards aim to "distinguish the best examples of good practices in tourism on a global scale".
During the black-tie event staged at the Pátio da Galé, Portugal clinched a slew of coveted titles. These included 'World's Leading Destination' – for the second year running; 'World's Leading Tourist Board', for Turismo de Portugal, and 'World's Leading Island Destination', which went to the Portuguese archipelago of Madeira.

Lisbon was elected as the World's Best City Destination and Best City Break Destination, while the Algarve also fared well with two gongs; one for the restaurant at the exclusive Vila Joya resort in Albufeira, and another which went to the Conrad Hotel in Quinta do Lago (Almancil), for best Fine Dining Hotel and World's Leading Luxury Leisure Resort, respectively.

In total, Portugal scooped 16 'Best in World' category awards and eight 'Best European' awards. In a statement, the State Secretary for Tourism, Ana Mendes Godinho, said she was "extremely proud to receive this distinction again".

"Being world champions in tourism for the second consecutive year is a sign of Portugal's ability to affirm internationally, thanks to the work of all Portuguese. "Portugal is indeed a must-see destination. This is, above all, an award for the Portuguese", she commented.



Portugal's president, Marcelo Rebelo de Sousa, also hailed Portugal's success at the World Travel Awards 2018. In a statement released on Sunday, the head of state congratulated "all entrepreneurs, employees and other agents in the tourism sector for the election, for a second consecutive year, of Portugal as the world's best tourist destination".

Portugal's Prime Minister, António Costa took to social media to address the election of Portugal once more as the world's top destination.
"Congratulations to all the Portuguese who have contributed so much to this victory, particularly those who work in the tourism sector", he wrote.

To secure the title for the second consecutive year, Portugal beat off stiff competition from 16 rivals: South Africa, Brazil, Spain, USA, Greece, India, Indonesia, Jamaica, Malaysia, Maldives, Morocco, New Zealand, Kenya, Rwanda, Sri Lanka and Vietnam. At the 2017 awards, Portugal picked up seven 'Oscar's; in 2016 it won four.
In June, Portugal had already been re-elected as the leading destination in Europe.

Nominees are selected by the public worldwide and by more than 200,000 tourism professionals from 160 countries.
The nominees for the grand final are the winners of the regional heats, with other nominees added by the WTA itself.


Source: The Portugal News

Phone: +351 213 471 603
Email: info@portugalhomes.com