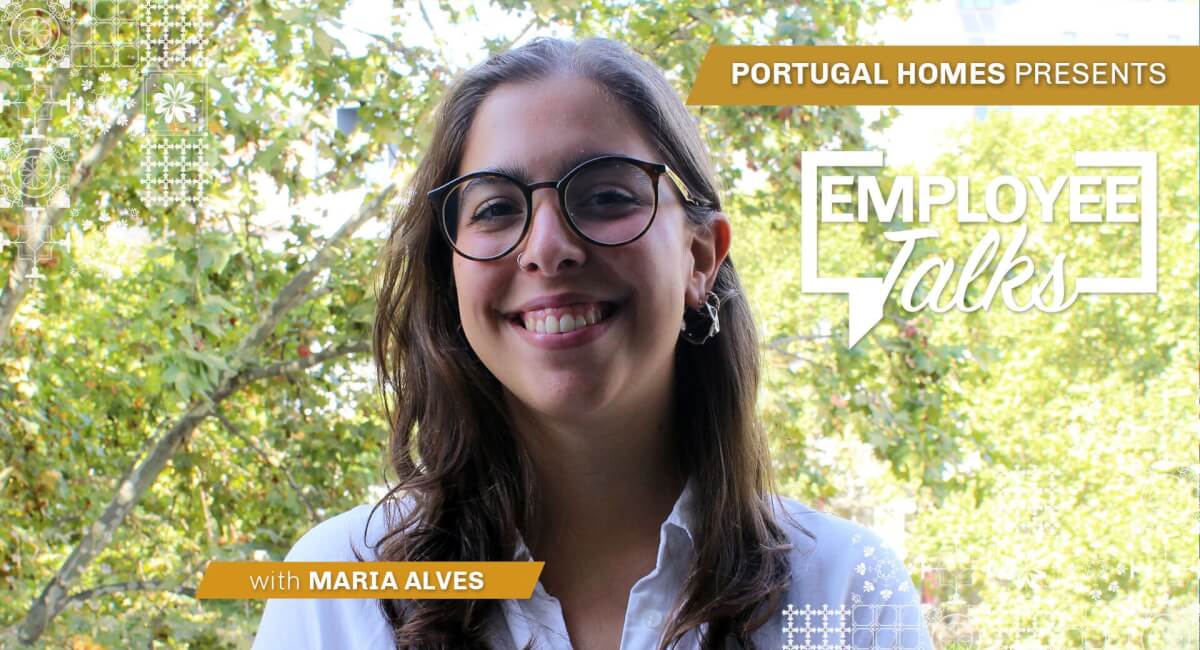 Portugal Homes presents our Employee Talks with Maria Alves, part of our Operations Department as Administrative Support, who has been with the company for two years. Maria is originally from Venezuela, with a Luso-Venezuelan father, who brings her roots back to Portugal to live, work, and continue her studies.
She is extremely artistic with a passion for arts & design, with an educational background in illustration and fine arts; however, Maria´s talent goes beyond the canvas! Maria is a key team member that brings her attention to detail, and natural charisma to complex paperwork in real estate, such as mediation agreements, property reservations, deeds, and commissions. She works closely with every department at Portugal Homes, but most importantly with our After Sales Department and Property & Investment Advisors. Maria is not only a dedicated individual that brings her expertise and meticulous work ethic, but her attitude contributes to our welcoming and positive company culture.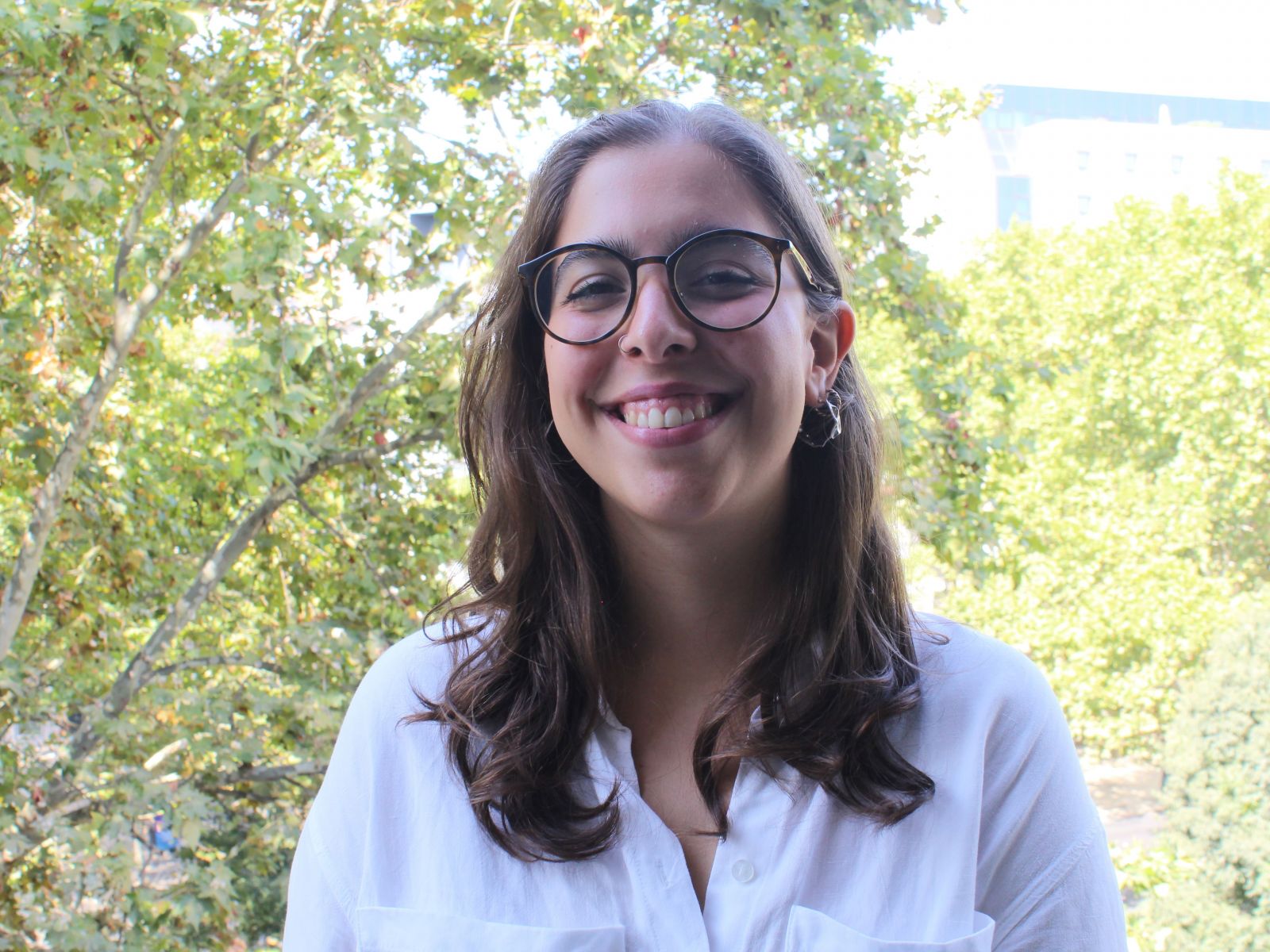 How is a typical day in the company?
Okay, so normally we're very busy and very focused on what we have to do at the office. But, for example, the Administration department is always chasing documentation and making sense of the accounting. Then we have the sales advisors coming in and coming out of the office with clients, and the property listers as well, as they are busy with real estate showings. But at the same time, we always like to talk to each other and have some coffee breaks together to create a united office environment. And it's very important for us to keep pushing, and keep working to do a good job.
What part of your job do you enjoy most?
I'm an art person, so it's very interesting for me that I love what we do here at Portugal Homes, because it has nothing to do with art. I work closely with the Admin and Accounting department, so my daily work revolves around Excel sheets with Microsoft. Making sure, the accounts balance and make sense, which is an art in itself! I'm very lucky that I have some very intelligent colleagues that teach me everything I know now.
What are the toughest challenges you've had working at Portugal Homes?
I think it would be to enter the corporate world as a young woman and almost inexperienced. Because we all know that for young people it's very difficult to find a job these days. Portugal Homes welcomed me, they trusted in my capacities and they gave me an opportunity to work with them. Although my father is of Portuguese descent, we never spoke the language at home as he came to Venezuela very young. Moving to Portugal, as a Latin woman, speaking only in my native language, Spanish. At first, was a difficult journey but with my job position at Portugal Homes, I got the opportunity to not only learn Portuguese but practice my English. Portugal Homes welcomed me so well that I felt safe to learn!
Do the varied cultures we have at the company add value to you professionally?
Yes, 100%! We have the opportunity to learn other languages, in my case Portuguese and English. We have the chance to know so many other cultures, for example, I´m Venezuelan, with a native language of Spanish. Then here, at Portugal Homes, we have many other cultures, and I believe it opens your mind to understand other people, have empathy and look at things from a different perspective. So when working with foreign clients, I think it makes a difference for us in the company.
Which other department does your team work with most closely and how?
We are the Admin Department, we work closely with every department at the company as we manage the operations here at Portugal Homes. But, I would say one department that we work closely with, would be the Sales Department; because we manage the reservations, the final deeds, and the commissions' payments. The second department would be Listings, as we manage the mediation agreements for the properties to be on our website. Finally, the other team would be the After Sales Department, because we are like a fusion between the Admin Department and then the After Sales Department, which assists clients in fiscal representation, property management and more!
How would you describe our company culture?
So here at Portugal Homes, we work as a group, as a team, in every aspect. For that reason, I have to do my job and then facilitate the job for my colleague because it works as a cycle. This means that every person in the company is equally important and respect is the same for every one of us. But we also have the fun part! We do our coffee breaks, talk to each other, and comment about the weekends. We do some bake-offs against each other, for example, the last time it was a banana bread bake-off.
And then our CEOs, David and Gary, like to create events for us to get the chance to meet each other between the Lisbon office, and the Algarve office, and bond the team. For example, we have a very nice Christmas party on the Algarve, and a road trip to Douro. And I think that, overall, we have a great company culture!
Curiosities & Facts about Maria:
She is a makeup artist extraordinaire!

Maria has the desire to one day open an art studio & gallery, showcase her art to the public.

She makes Arepas (Venezuelan & Colombian cornbread) like no other! The Team is waiting for a how- to-make Arepas tutorial from her.
Maria also began a trend in the office, calling all the ladies Señoras.
She is an avid dancer, and especially loves to listen to Merecumbé, which is a mixture of Merengue and Cumbia music!
---
Read More:
Expats consider Portugal the 5th best country in the world to live and work in
Portugal, the perfect hotspot for Digital Nomads & Remote Working
Cycling your way through Spain and Portugal
---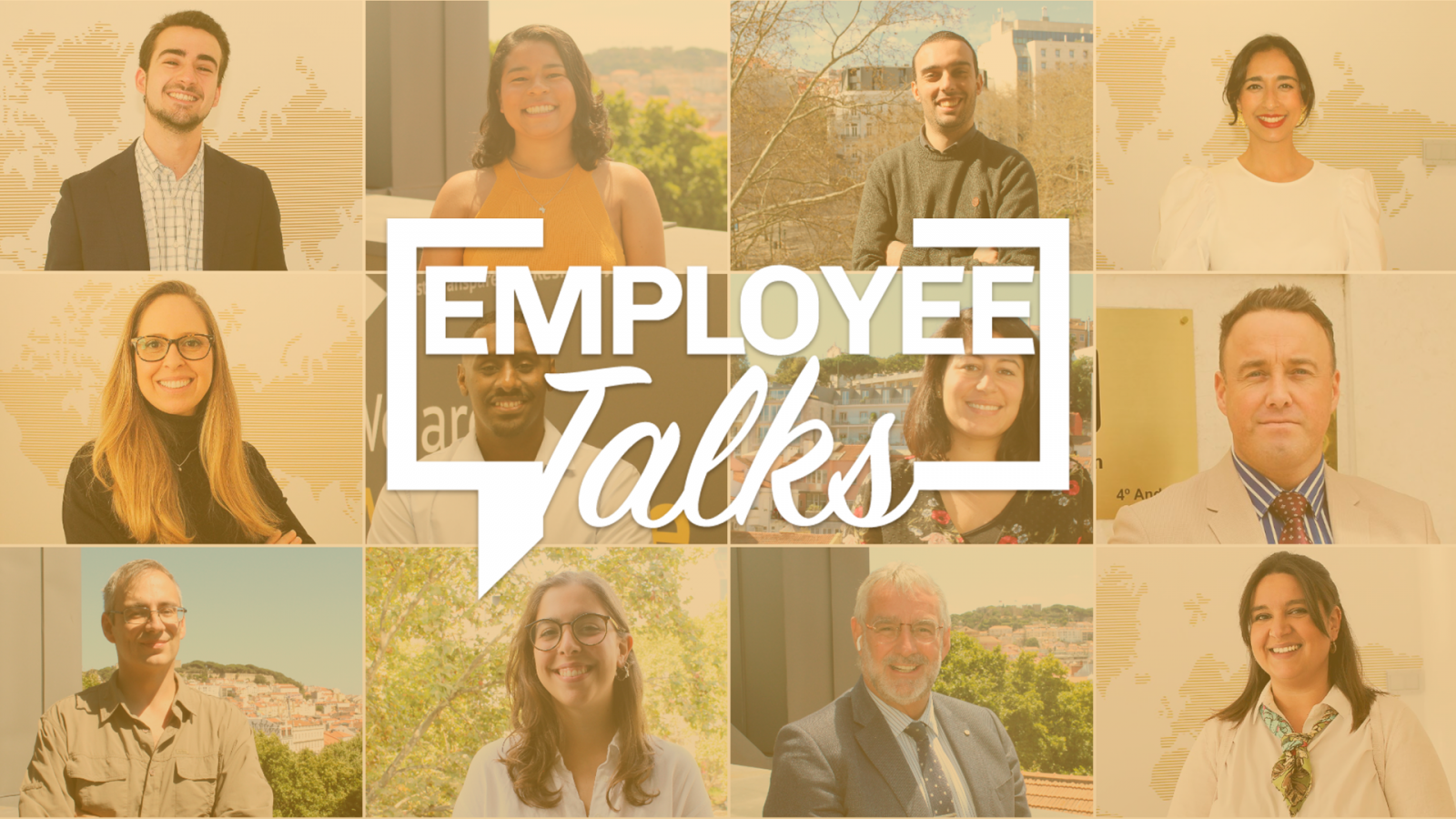 Meet the Portugal Homes Team at our Employee Talks Series, here.
About
Employee Talks is a part of Portugal Homes - Harland & Poston Group's marketing strategy. Our employees and their backgrounds are the company's greatest asset, hence our belief in sharing the employees' thoughts on working at this company shows our ability to differentiate, cultivate and promote our identity to not only candidates interested in working here, but also clients who are purchasing with us. We want our viewers to understand why we stand out from the crowd and think it's a great opportunity for you to get to know us better.