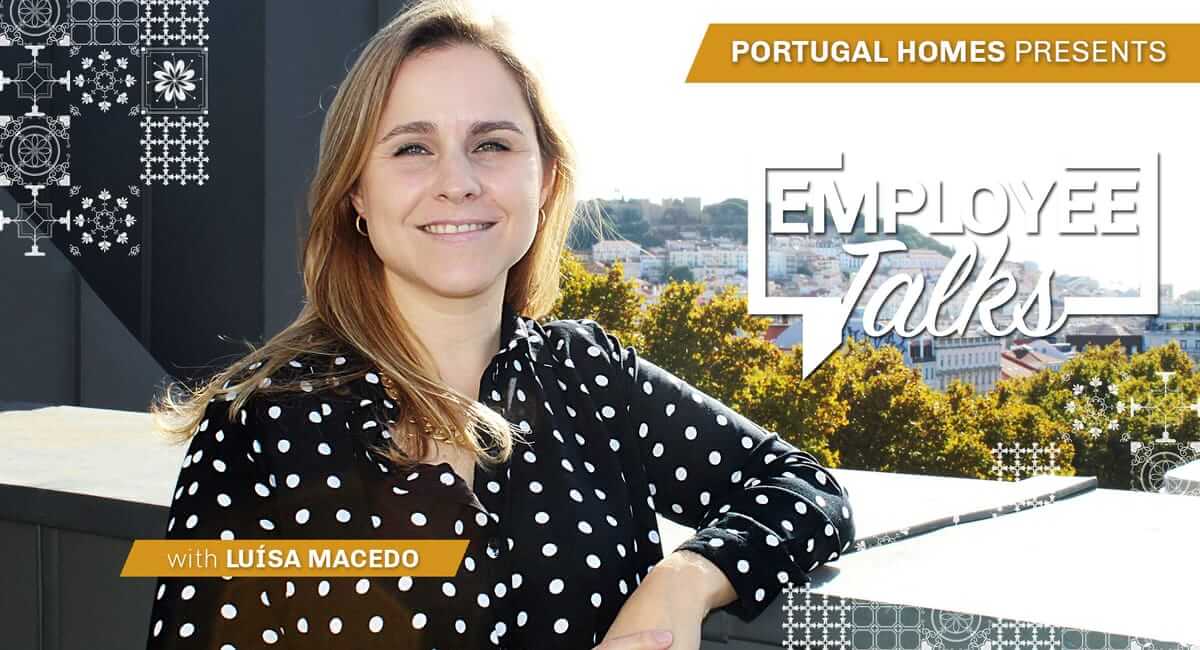 Luísa heads up a team of real estate consultants who help the Harland & Poston Group's companies keep the best investments for our clients.
Her background in Architecture provides her with the right academic knowledge for this role, and her wealth of experience and contacts ensure that we stay ahead of the competition.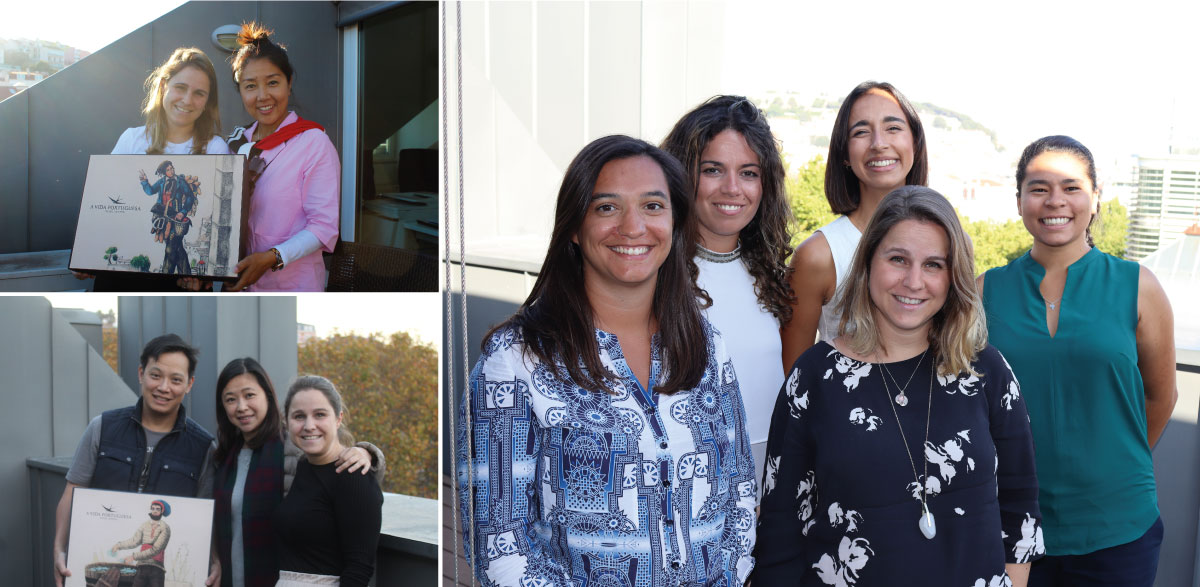 What's the secret to listing investment properties?
First of all I would say work hard and consistently. With time, you start having an influence in the market and your daily work starts flowing better. Secondly, but not least important, is definitely work ethics - it differentiates us drastically from our competitors. And at last, I believe our unique approach, very centered on a long-term commitment with our clients. Our job is to train a team of specialists in the real estate market and make strategic decisions about assets, locations and types of real estate that qualifies for a good investment for our client. We need to provide our client with good answers, we're not here to (just) find houses and this is, I would say, the ultimate secret in the listing department.
How's a regular workday for you at Portugal Homes?
Very busy! It's a 24/7 job. It starts with communicating with the Property Advisory team, with the Investment Advisory Team and with the lawyers so it's a very multi-tasking job and it requires a lot of contact with the different departments.
What are the toughest challenges you've had working at Portugal Homes?
I would definitely say adapting to the market because it's always changing rules, especially with the Golden Visa. Rules to purchase a Golden Visa are changing a little bit every time, and things are adapting every time, so being updated on what's going on in the market is the ultimate challenge, as well as with what's going on with the visa, the legal aspects, and everything else we need to comply with.
Regarding the changes to the Golden Visa, as the Listing Manager I would say that we will be focusing mostly on funds, and we will also be targeting more commercial units and tourists residential areas. As we have covered many times in our interviews and articles, the best places to invest in are definitely Lisbon and all big urban areas, and so it wouldn't make sense to get out of this scheme for the time being.
As a manager, what's one professional skill you're currently working on to further improve your performance overall?
As a manager and also as a lister, I aim at improving myself daily and learning daily. Here, we are always improving daily on many aspects so either I'm updating my skills legally by looking into the law, trying to understand what's changing; I'm improving with the Property Advisory team, knowing what clients are contacting us most, i.e., if they're Americans or if they are coming from the Middle East or what kind of profile they have so we can list accordingly. But if you ask me on a specific thing that I look forward to improve is the languages I know - I speak English, French and Portuguese - but I look forward to learning Arabic as I think it would be a great plus to deal with our clients, and considering we are also expanding to Dubai, that would be a great plus for me.
Also, better coordination with the team, even though it's already really good, but I would always focus on team effort and team communication.
Which other department supports your work most and how?
All departments work as a web. We strongly communicate with the Property Advisory Team, making sure that we are updated on the profile of the clients; we also need to speak a lot with the Sales Team to make sure that the information is passed through, and we need to reinforce the information on all developments and availabilities and prices on a daily basis; I would also say that we coordinate very well with the After Sales Team making sure that everything is going as it should be regarding the client's Golden Visa application process to make sure everything is on time; and also with the lawyers by making sure they have all the documents they need to proceed to promissory and final deed. All in all, I can definitely say that we are a significant codependent team and I say it in a positive way.
Do you think Portugal Homes has the right tools and mindset to thrive during these unprecedented times?
Yes, I do and our results speak for themselves. We are not an ephemeral company and I think that our attitude and the name we have gained in the market is proof of that. Our worldwide strategy and the expansion we are looking at is proof of it. We work on different markets and in several locations, and we definitely focus on the solutions and on the exit strategies. We are not confined to Golden Visas changes in Portugal so I believe that we have a great strategy and two great co-founders to lead us.
Who has influenced you most when it comes to how you approach your work?
I would definitely say the whole team. David and Gary for their leadership, Verónica and Andreia for their organization, Mariana for her good skills with people. I would say on a daily basis that everyone in the team as we all have some domains of expertise and somehow we all learn from each other, so I keep learning from you guys and I hope you keep learning from me. Between my family and the Portugal Homes team, I would say that I have great examples to follow.
Facts and curiosities about Luísa:
She knows a lot about the best local restaurants

She's dedicated, attentive to detail and extremely focused

She is very family-oriented and has recently become a new mom! (Congratulations, Luísa!)

She likes to be on top of the latest lifestyle trends

She keeps a gigantic glass with tea to drink throughout the day
---
About Employee Talks
Employee Talks is a part of Portugal Homes - Harland & Poston Group's marketing strategy. Our employees and their backgrounds are the company's greatest asset, hence our belief in sharing the employees' thoughts on working at this company shows our ability to differentiate, cultivate and promote our identity to not only candidates interested in working here, but also clients who are purchasing with us. We want our viewers to understand why we stand out from the crowd and think it's a great opportunity for you to get to know us better.