Lisbon, the capital of Portugal, has become well-known for its impressive natural parks and gardens, making it one of the greenest cities in Europe. The city's commitment to sustainability and green living has won it several distinctions, including the European Green Capital Award in 2020, a title awarded by the European Commission. The Jury considered Lisbon city an "inspiration and role model for many cities across the EU, demonstrating clearly that sustainability and economic growth go hand in hand".
Lisbon bears numerous green spaces, ranging from small parks in the city centre to sprawling forests in its surroundings. These parks are known for their beautiful views of the Tejo river and calming atmosphere, providing the perfect escape from the hustle and bustle of daily life. The gardens offer numerous benefits to its visitors; with green and wide spaces and beautiful views perfect to recover your breath after the daily routine.
Visiting a park in Lisbon can be an ideal way to unwind and rejuvenate away from the hustle and bustle of city life. The city presents multiple gardens and parks which live up to their titles. Whether small parks in the city centre or wild forests within its surroundings, you can enjoy the numerous benefits they offer.
Green and wide spaces with beautiful views are the perfect places to catch your breath amidst the hustle and bustle of the daily routine. Sometimes all we need to recharge our batteries and lift our mood is to take a walk in the park, exercise or enjoy a pleasant picnic with the family.
Here's our list of the best parks in Lisbon you can't miss!
1. Parque Eduardo VII & Estufa Fria
Parque Eduardo VII is one of the most beautiful parks in Lisbon. It is located at the Marques de Pombal roundabout, just at the top of Avenida da Liberdade. Since the park is located on a hill, you can find the most stunning views of the city centre and the Tejo River at its top. Parque Eduardo presents great gardens, fountains, walkways, and a large green space perfect for picnics and outdoor activities. Inside the park, you can find the Estufa Fria, a greenhouse complex that showcases a diverse collection of tropical and subtropical plants from old Portuguese colonies, an ideal place to escape the hustle and bustle of the city and relax in a peaceful, natural setting.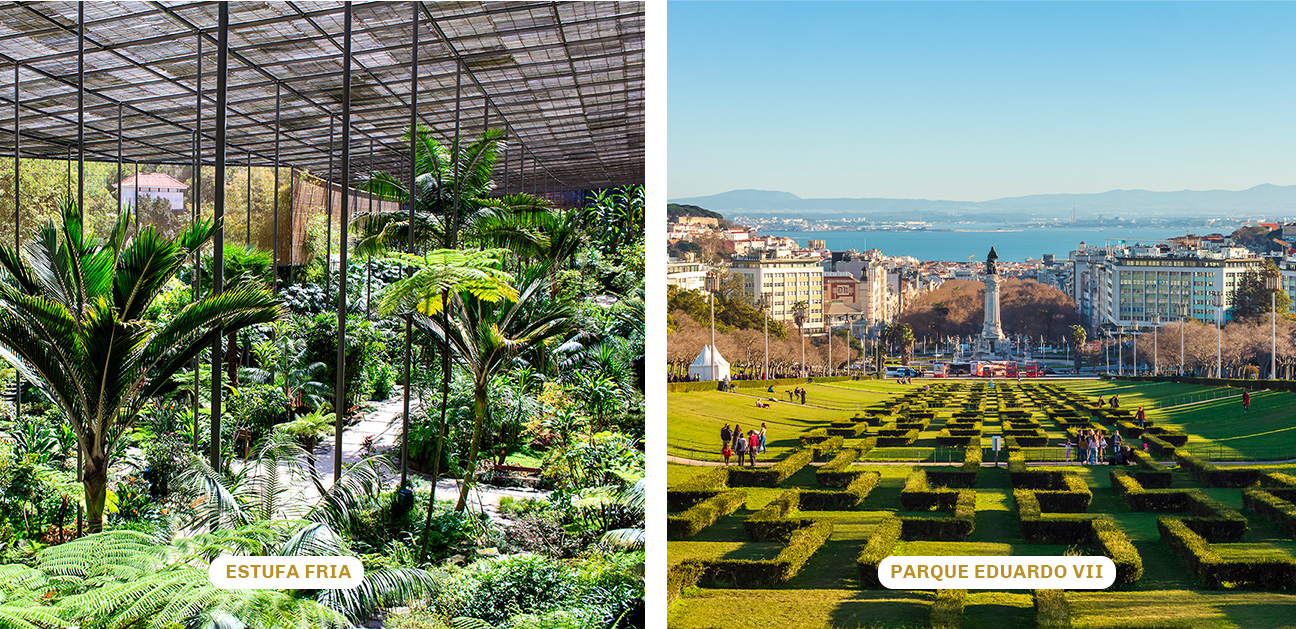 2. Parque Florestal de Monsanto
Monsanto forest is the largest green park in Lisbon, with almost 10 km square. Also known as the "lung of the city" due to its variety of trees and green environment, the park is an extensive forest with a size of three times the iconic New York's Central Park! There are plenty of different ways to enjoy this huge green field. You can do some trekking, run, ride a bicycle, have a picnic while your kids enjoy the playground, and admire the beautiful views the park offers over the city centre and also the Tejo's river and its 25 April Bridge. Most of all, you can experience real nature to the fullest.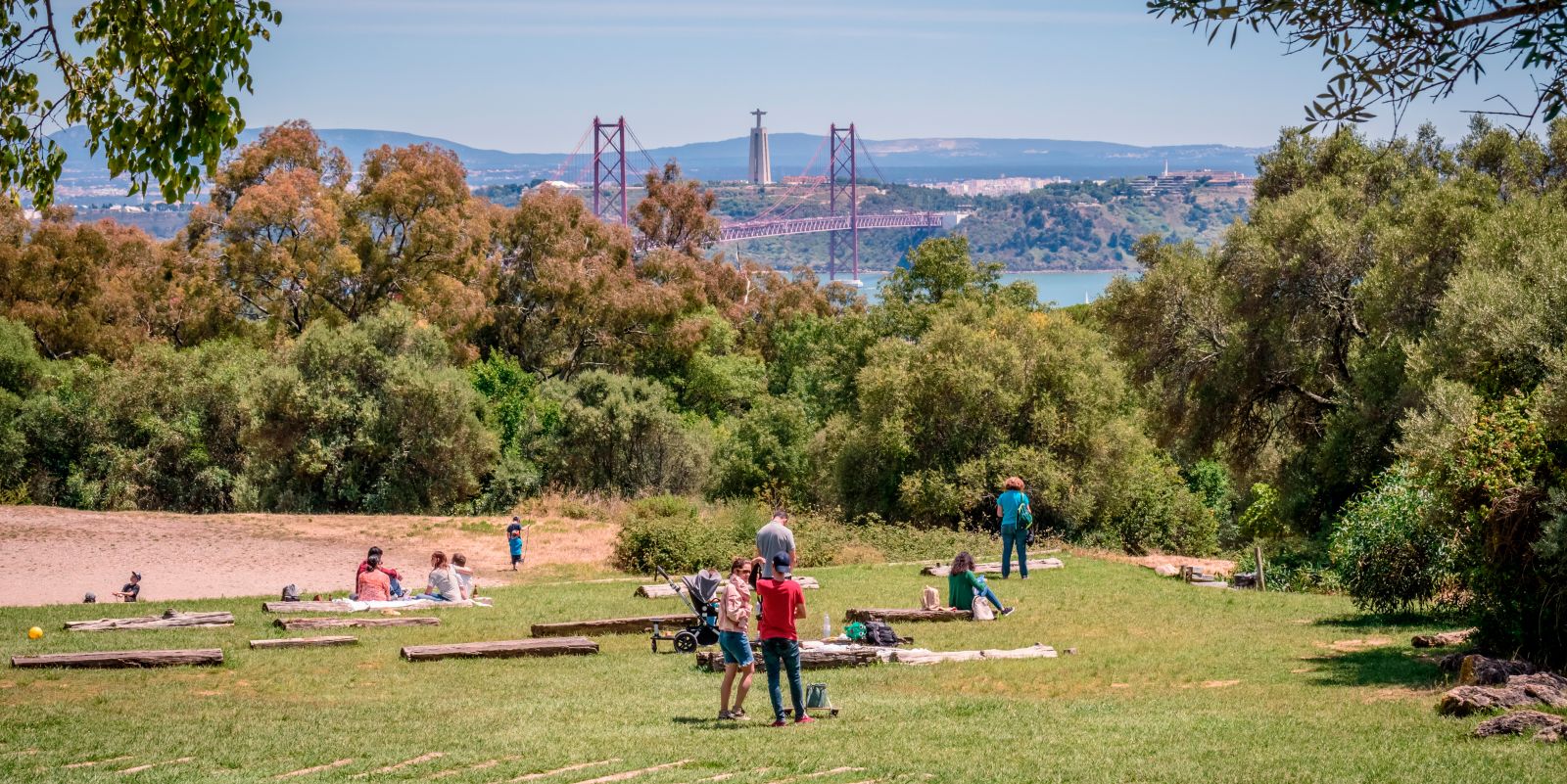 3. Parque do Tejo
Parque do Tejo is situated in Parque das Nações, a completely different area in Lisbon from its old quarters, in terms of architecture and land-use planning. Most of Parque das Nações was built during Expo 98 by innovative architects. Hence, it is filled with beautiful contemporary buildings spread over 5 km on the waterfront. Parque do Tejo is one of Libon's riverside parks, where you can walk by the river and appreciate the view. It is perfect to have a relaxed stroll, while you can admire the landscape and take beautiful pictures. It is also a very visited place by local joggers and cyclers, but as the riverfront walk is so large, there's plenty of space for everyone.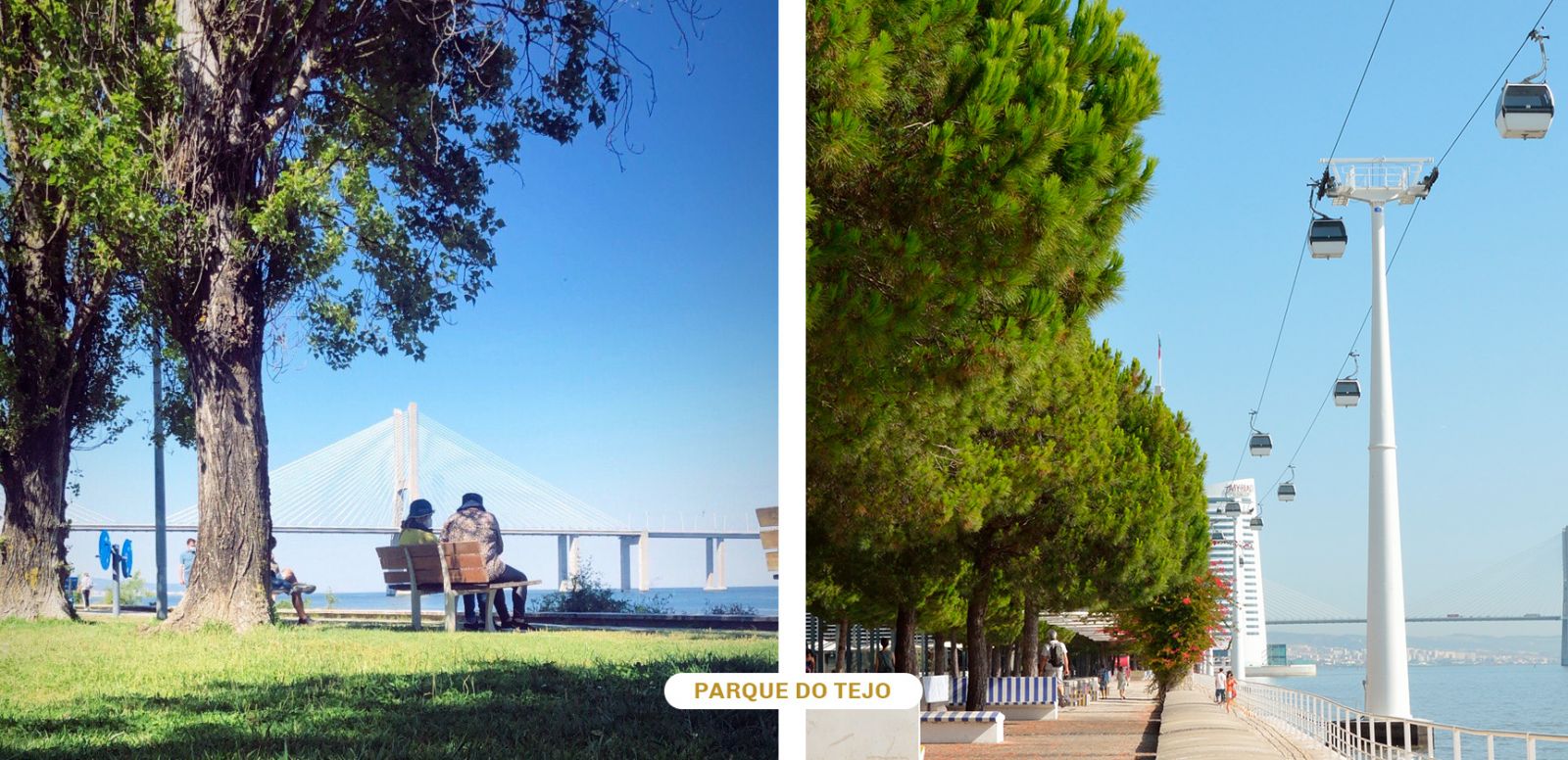 4. Tapada das Necessidades
Tapada das Necessidades is one of the best places in Lisbon to sunbathe, have a picnic, read a book or even flirt with your better half. It has an extensive grassy area, perfect to get some rest. The astonishing ponds surrounded by exotic plants, the pink palace that once was a royal residence, as well as its amazing viewpoint will leave you speechless. This park has become increasingly part of the routine of local people, given its pleasant natural solarium.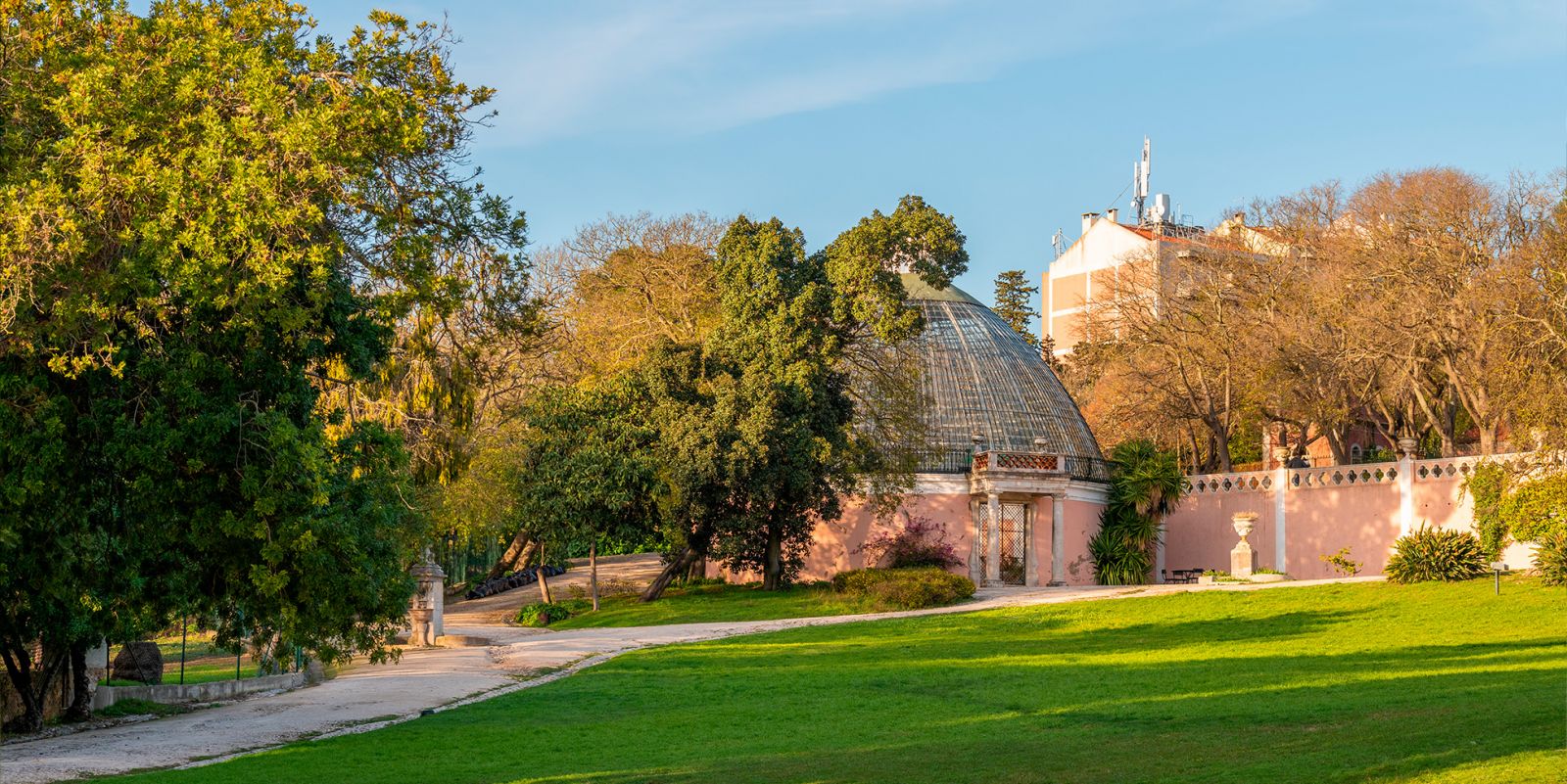 5. Jardim Botânico Tropical
Jardim Botânico Tropical is a botanical garden located in Belém, which is home to over 500 perennial species of tropical and subtropical origin. The garden is known by different names, but "Colonial Garden" is the most famous of them. The reason for that is that it was initially created for scientific and educational purposes in the 20th century, to study the tropical and subtropical species of Portuguese colonies. It is a stunning and unique place to visit that makes anyone wonder.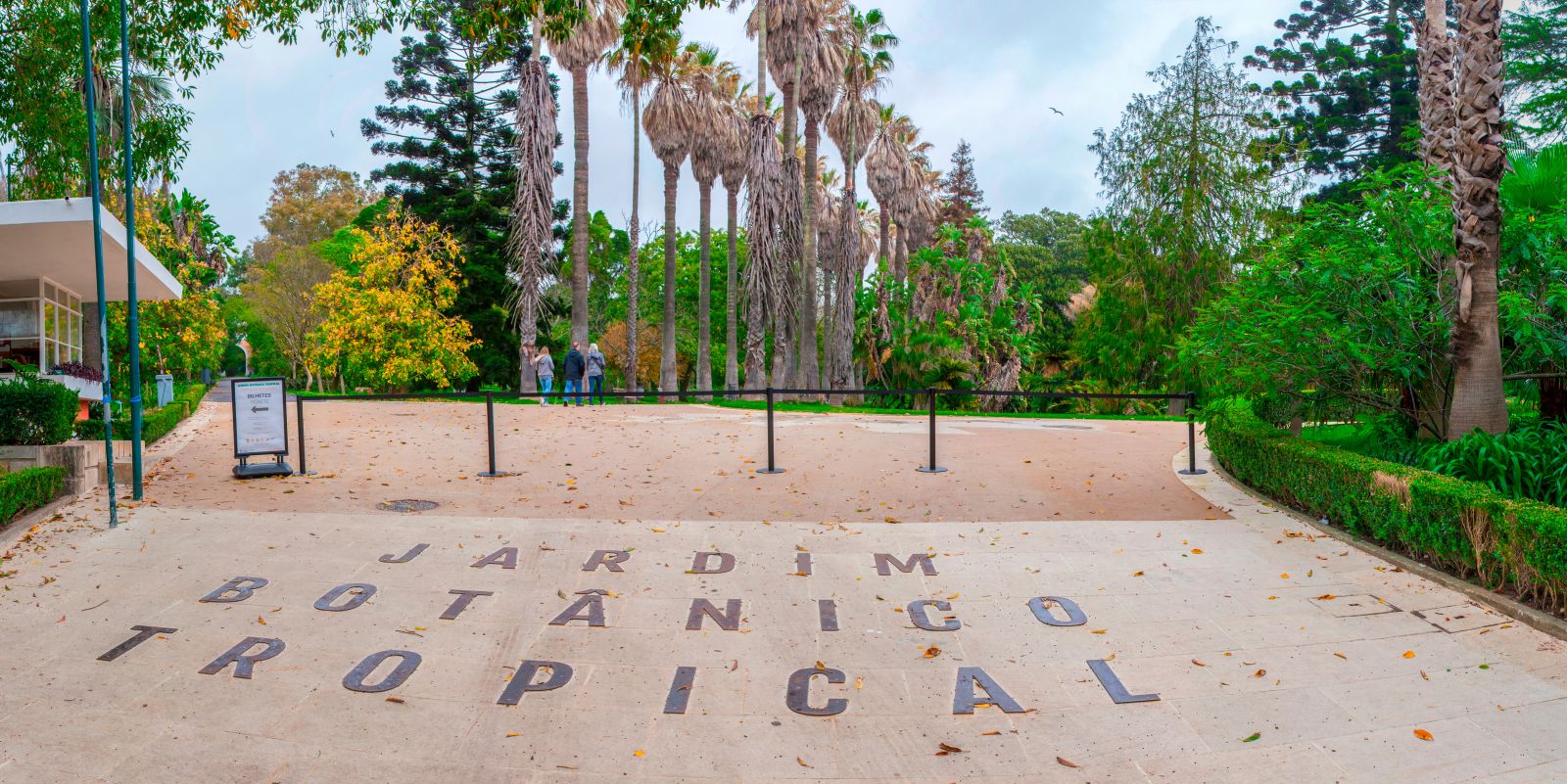 6. Jardim da Estrela
In the last few years, the Jardim da Estrela garden has become one of the favourite spots for Lisbon's teenagers. Either to enjoy a beer at the kiosks or just wander through the woods, the park became a hotspot in the city. During the day Jardim da Estrela can also be a very relaxed and peaceful place to stroll and spend time with the kids and pets - since the park is pet friendly and have a reserved space for dogs. You can safely let your kids run loose while you enjoy your smoothie in the kiosk.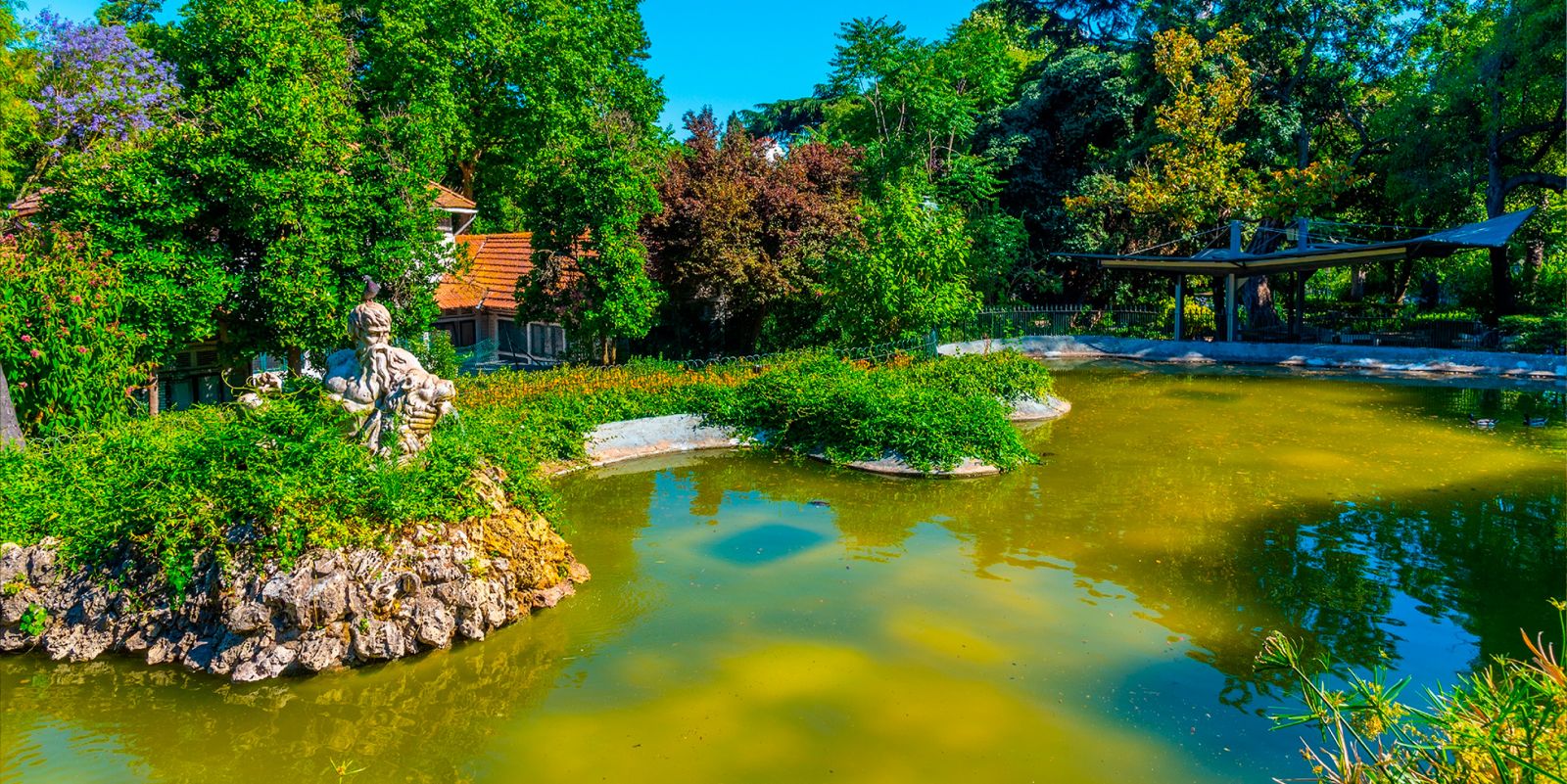 7. Jardim Calouste Gulbenkian
Surrounding the Calouste Gulbenkian Foundation, there is a landscape architecture masterpiece, the Gulbenkian Garden. It was designed by two very acclaimed landscape architects - António Viana Barreto and Gonçalo Ribeiro Telles - being a reference work in this field in Portugal. This garden is ideal for all sorts of leisure and cultural activities and is also home to a variety of different flora. Here you can either stroll, enjoy an open-air concert, relax by the lake or watch the ducks that are always wandering near the water.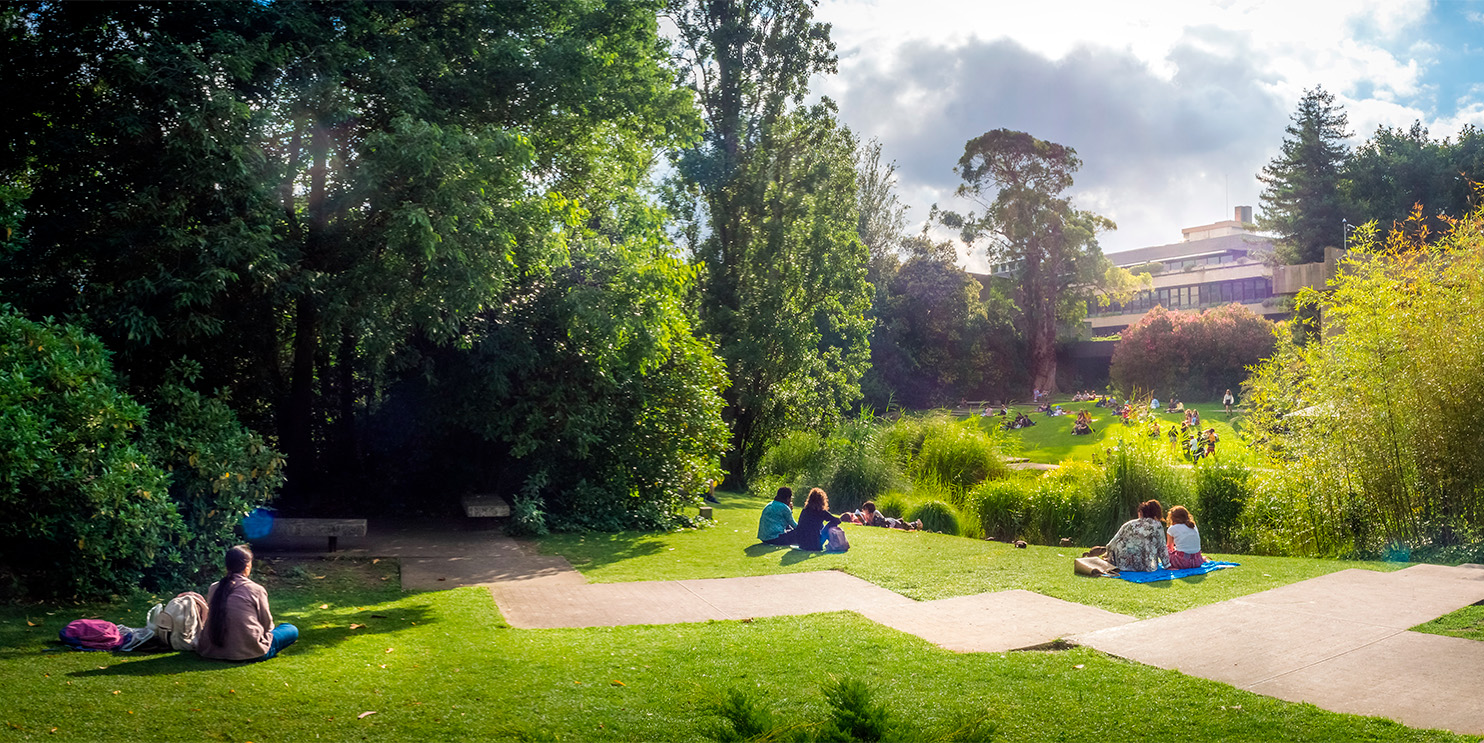 ---
Read also:
Lisbon rises to the 3rd place of the best cities in the world for foreigners to live and work
Seaside Towns near Lisbon
3 tips to enjoy Portugal's Capital, Lisbon
---
If you're looking to make Lisbon your permanent home and not just a tourist destination, discover your dream property near your favourite park with our complete selection of available properties in Lisbon. Browse our available properties in Lisbon today and find your perfect home in Portugal!