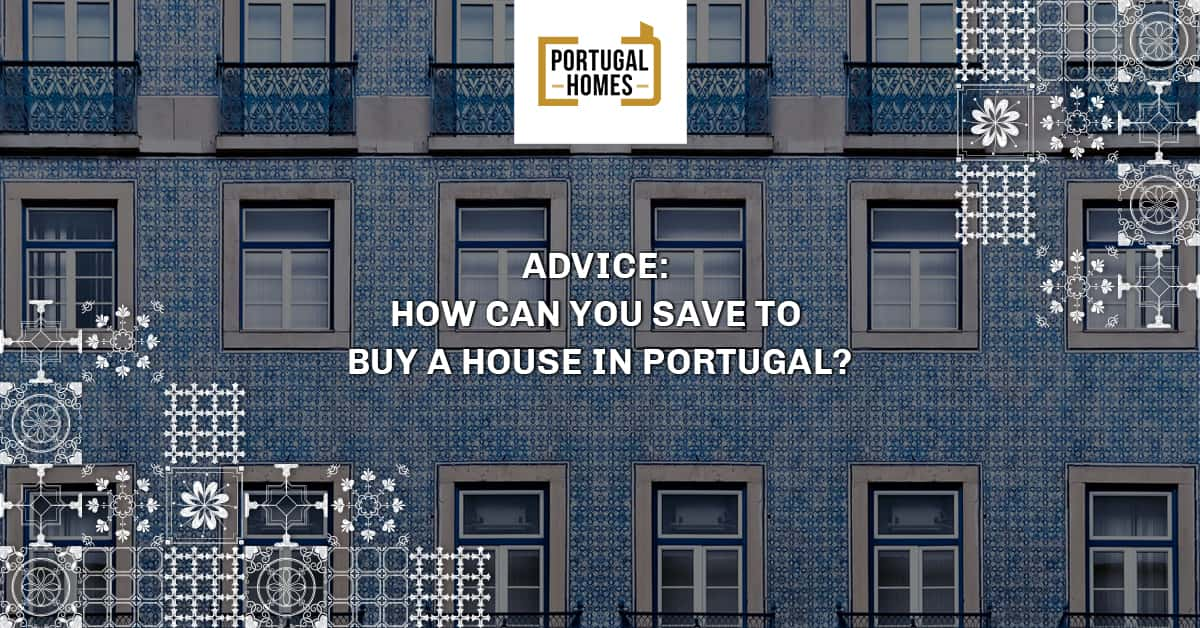 Buying a house is a huge achievement that can be both frightening and fun — the mortgage can be a difficult process, but there's a lot of meaning in owning and buying your own house.
Purchasing a property in another country takes this experience to a whole new level, as you negotiate unfamiliar finance structures, different rules and real estate customs.
Amon and Christina Browning, newly-expats in Portugal from San Francisco Bay Area, share their journey on how they made it to early retirement in Portugal and give tips on how they saved to purchase their dream house in Portugal.
Here are their takeaways on how to save money if you want to relocate to Portugal and buy your own house:
Committing to a long-term goal
Browning's life seems perfect. Yet, the couple points out that fulfilling their dreams would not have been possible if they kept living up to other people's expectations.
Even as their income increased, for the past decade, they traded their BMW for a minivan and stopped purchasing designer clothes. By making decisions like these, they were able to save up $2 million, which they kept in a variety of accounts, including an online savings account, a money market account and various brokerage accounts.
At the age of 40, they had saved enough to finance their ex-pat life without having to borrow a mortgage or use credit cards. This is their ideal concept of financial freedom - the FIRE movement, a movement with the goal of gaining financial independence and retiring early.
For eight years, the couple made adjustments that others might deem as sacrifices, in order to reduce their living costs. Looking back, they don't see their choices as a sacrifice, but rather decisions that aligned with their long-term goals.
Increasing your earnings with side hustles
While both Amon and Christina had steady government jobs with healthy wages and reasonable insurance, they sought additional opportunities to raise their monthly profits.
They lived in the Bay Area, where the rental market was lucrative, and because they liked to renovate their homes, the couple started doing house refurbishing and rented out rooms on Airbnb.
Cutting off costs to save more money
Most Americans have some form of debt, such as car payments, mortgages, or student loans. Then there are the regular monthly costs, such as rent, grocery, and gas; and other additional costs like clothing, movies, eating out and the overall cost of maintaining a social life, which can disable many to actually save money.
While the average person allocates a large portion of their income to the above expenses, the Brownings have found opportunities to save as much as 70% of their income.
They used their house-flipping side hustle earnings to pay off what they owed on their mortgage and stopped taking new loans. They also found creative ways to "house hack", and minimize living costs, by renting out extra rooms in their home. Whenever they could, they also bargained as much as possible, in order to pay less for a product.
By scaling back on the expenses they didn't really find important, the Brownings saved up to $2 million to help them reach the goals they really cared about.
Investing your savings
With all their extra income, the Brownings had to make good decisions on where to put that money. They kept their emergency fund in a high-yield savings account, allowing them to gain more interest in their cash.
When they built their emergency fund, they also placed money into money market accounts, CD ladders, and brokerage accounts.
Getting assets
Before they could become homeowners in Portugal, the Brownings had to establish residence. This involved each of them getting a NIF (Portuguese tax identity number), opening bank accounts, applying for a permanent residence visa, working visas and finally becoming permanent residents.
See here how After Sales can help you open a bank account and take care of related paperwork.
Portugal offers a Golden Visa, a form of permanent residence, to individuals who purchase property or spend a certain amount of money in their new country. So while you do not have to set a credit score when you go overseas (different countries have different rules), it helps to keep your financial ducks in place. Getting enough assets and the potential to spend capital in a foreign country makes you more prone to get a visa.
Apart from legal documents, the couple also had to adapt to their everyday lives in Portugal. They researched health care insurances, enrolled their children in private schools, and enrolled the entire family in a Portuguese language programme.
---
Read also:
---
Rent for a year to learn the market
The Brownings lived in Portugal by paying rent before they discovered the perfect home. This enabled them to submit their required residency papers, meet real estate brokers and learn about the market. They had been looking for months before they found their dream house. Building a buffer on their timetable and budget encouraged them to take their time to decide and not rush the project. If you'd like to book a meeting with our specialists and learn more about the Portuguese market, contact us here.