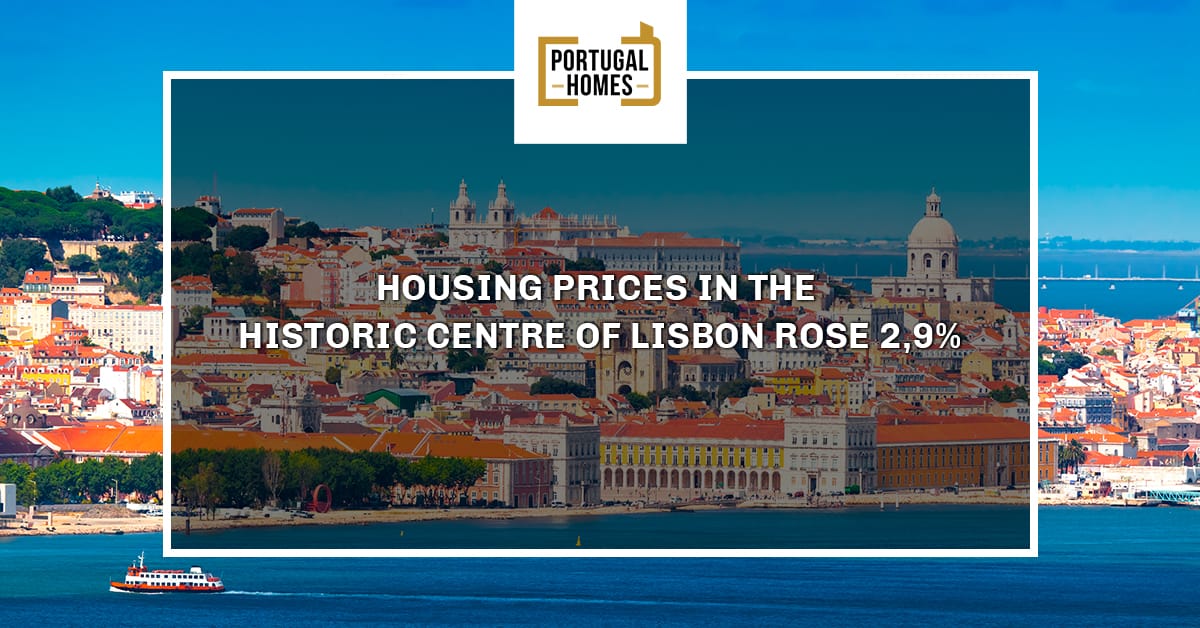 According to the Price Index of the Historic Center of Lisbon, published by Confidencial Imobiliário, housing prices in Lisbon historic centre increased 2,9% in the first half of 2020 compared to the previous semester.
These data apply to the behaviour of transactions in the historic centre, which includes the parishes of Santa Maria Maior, Misericórdia and São Vicente.
In the long term, according to Ci, housing prices in the historic core "remain in negative territory, with a year-on-year adjustment of -1.1% in the first half of 2020," which shows an improvement in the real estate market in Portugal, compared to the previous semester, when this indicator was -3.4%, which shows a decrease in the year-on-year appreciation that has been sustained since 2015.
Although housing prices might have increased, the sale of properties increased by 23% in May, which means that even during the confinement period, the market in Portugal was able to maintain a significant activity level.
Lisbon was also highlighted as a housing market that will gear up for recovery after the pandemic the world is facing, next to major cities like New York, Sydney, London, and Auckland. 
"Portugal's successful handling of the pandemic in comparison to their European neighbours has meant that they are among the first to ease restrictions. This, combined with strengthening demand and limited prime supply, will underpin Lisbon's price growth, which is forecast to rebound by 5% in 2021," said Oliver Banks from Knight Frank Asia Pacific.
The rapid response by the government to the crises and a relatively limited number of cases are incentives for incoming investors to search for a house in Portugal. Hence, Portugal's lockdown period saw a remarkable rise in applicants for the Portugal Golden Visa. Investments surpassed €146 million only in May (an increase of 192% compared to May 2019, which was €50 million).
Also, as travel restrictions between countries are loosening up, families and individuals are rushing to find a home and become citizens of the safest countries in the world. Portugal was considered as one of the safest countries to travel to after the pandemic and has recently started to provide a Health Passport and a Travel Insurance to incoming visitors, in order to ensure everyone can travel around the country safely and with confidence. Learn more about these insurances here.