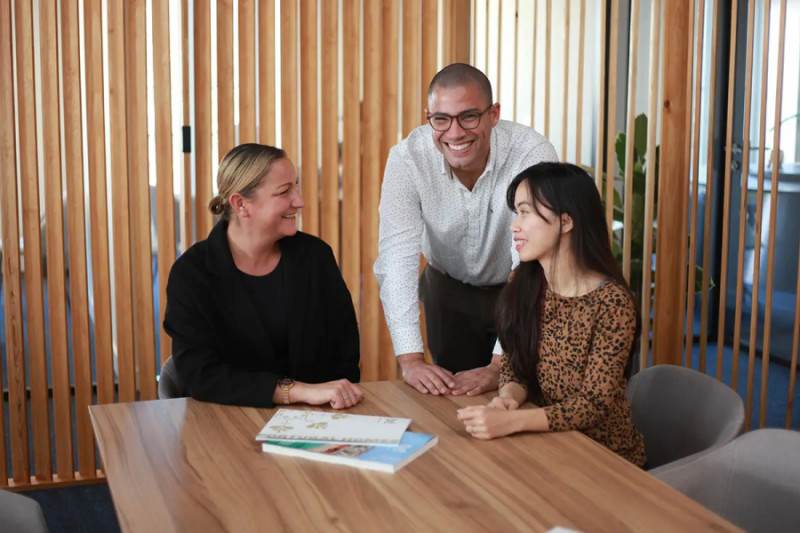 Many overseas investors look at investments as a natural choice to widen their personal patrimony, as it opens many doors to business. A genuine investor knows the importance of risking, but the risk is only worthy if it is well calculated, preferably alongside capable professionals who are ready to offer the proper assistance and able to guarantee the investment's safety. Meet our After Sales services.
If you are reading this, it means you are interested in investing outside your country of residence but want to make sure that you gather the right tools and information in order to initiate your new adventure. You can consider your search to all those matters finished, as Portugal Homes is proud of its After Sales department, constituted with the most thoughtful and professional staff whose objective is to support you before, during and after the purchase of the property of your choosing.
As the name suggests, our After Sales team specializes in assisting the clients in every mandatory operation that comes during and after the purchasing of your property. The company's main goal is to make sure that you have the best possible experience while investing in Portugal, as well as obtaining the best return on your investment. We offer tailor-made services as we have quite an ambitious goal and that is why we have forged essential tools to assure the many advantages of our After-Sales:
Fiscal Representation
If you intend to invest in Portugal, it is mandatory for you to possess a Portuguese Tax ID. This document is important since it allows you to open a Portuguese bank account so that you can move your funds in order to acquire the property that you desire. Both these actions are easy to be managed, as many companies such as law firms can provide them. However – and we do not say it to brag -, most of the prices practised by the majority of them are frequently more expensive, while we guarantee efficient fiscal services for a more modest price. We will assist you during this process and once it is finished, the team will be responsible for all your financial duties to the Portuguese state, such as VAT Returns, Tax Returns, issuing of receipts, Council Tax Payment, you name it. Just leave it to us!
Property Management
Another common service from this department is Property Management, very convenient for clients who do not have availability to stay in Portugal to follow the necessary developments of the property. Our Property Managers can be your eyes and ears in your absence in Portugal – they will always keep you updated with thorough reports regarding any issue involving your property. By issues, understand works such as renovations, maintenance procedures, connecting utilities and other services such as Internet and TV. We can hold the keys to your castle and make sure that your property is well conserved.
We will also be there for any appointments with the City Council like energy readings and installation of water and electric systems.
Condominium Representation
Every habitational building has condominium meetings with all its residents to discuss daily topics with the intent to make sure it is well preserved, and it has the proper conditions to assure the best life quality to its residents. You can count on us to be your ambassadors – your ideas and concerns regarding the condominium will be exposed and any decisions that are made, as well as updates, shall be transmitted to you constantly.
Concierge Service
Need a transfer from the airport to your apartment? Want to explore and do not know where to go? Feeling hungry and have no idea which restaurant to pick? Say no more – we will be delighted to be your guide during your stay in Portugal with our Concierge Service.
By being an After Sales client, with the Concierge Services you get access to free transfers from the airport to your accommodation once a year. Plus, we can arrange anything you wish: from booking restaurants to organize tours and other activities, we want you to have a hassle-free experience so that you can fully enjoy your stay in this beautiful country.
If you think that it ends here - there is much more than this aftercare department can offer you. To us, each client is unique due to his/her needs and that is why our concierge services can serve each one different in so many ways that it is almost impossible to summarize it. In order to complement all the major services, the After Sales team developed a series of packages dedicated to very specific needs. If we caught your interest and you want to know more, feel free to meet the team and get in touch with our staff anytime you desire – we're looking forward to hearing from you!
Furniture Services
Besides providing a complete service, our team at Portugal Homes also provides the best solutions for both affordable and luxury furniture, according to the clients' needs, usage of apartment and style - the Lisbon Furniture Packs. Learn more about how you can turn your property into a good return on investment here.