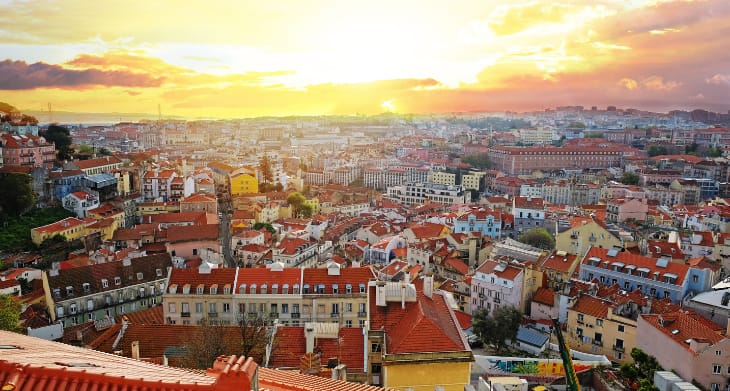 When you think of the main areas in Lisbon you probably wouldn't have given Graça a second thought, not because of the area itself, but because it's not a tourist hotspot. But you will remember it after reading this... you have the main neighbourhoods that you will know in Lisbon… Baixa, Chiado & the rest of them! But if you venture slightly away from the centre you can find yourself in a district that remains virtually untouched by tourism, full of traditional architecture, spectacular pieces of art & history that go back as far as the 11th century!
So Why Is Graça Worth Your Time
Graça is full of fascinating history mixed with contemporary art. No matter where you look you are guaranteed to see beautiful buildings and unique architectural features. The area has a lot of modern street art which bring a vibrant splash of life and energy to the streets, one of the most notable pieces was created by Shepard Fairey, who is the owner of the huge clothing label OBEY & is also notable for creating the Obama 'Hope' piece.
As you wander around the streets, you will feel at home, with a lack of tourists and an influx of friendly locals who will end up becoming a friendly & familiar face to talk to. Graça is home to many restaurants & cafe's so you're never going to be stuck for authentic Portuguese cuisine if you chose to move here.
To find out what properties we have available in Graça, take a look for yourself here: Properties for Sale in Graça
You Get The Best Views In Graça
Graça is the highest point in Lisbon, which means that steep slopes can't be avoided, unfortunately. But, if you want to power through the inclines you can go to as you reach the Miradouro de Nossa Senhora do Monte viewpoint, which is the highest viewpoint in the whole of Lisbon. It is a very rewarding experience, they say you get the best views from the top, don't you… You can expect a stunning panoramic view of Lisbon, giving you a breathtaking experience that you will never forget. But if you can't see yourself walking all the way to the top there is another viewpoint that offers an amazing view of the iconic Castelo de Sao Jorge (St George's Castle).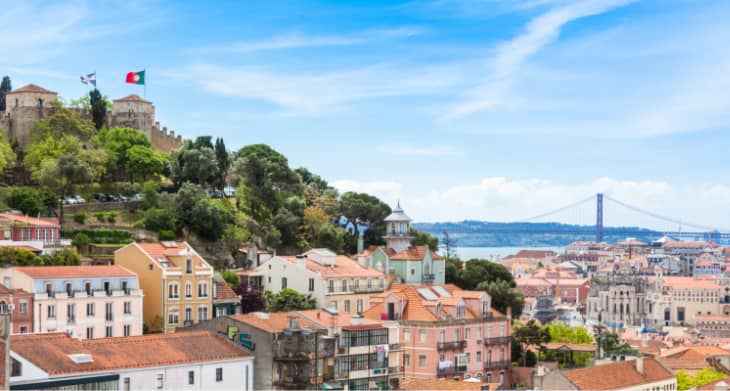 Immerse Yourself In The True Lisbon
Don't feel like you have to go somewhere else because it is more popular with tourists. When you move to a new location you want to experience new cultures, new routines. If you chose to live in Graça you wouldn't feel swarmed by tourists every day. Instead, you could go relax outside a cafe or restaurant that offers not only a peaceful & relaxing environment but also priced at a great value as it caters towards the local's needs. If you want to still experience all the tourist activities and go visit all the sites around Lisbon, then areas like Baixa are only a 20-minute walk away from you, so it's not like you are too far from the usual spots.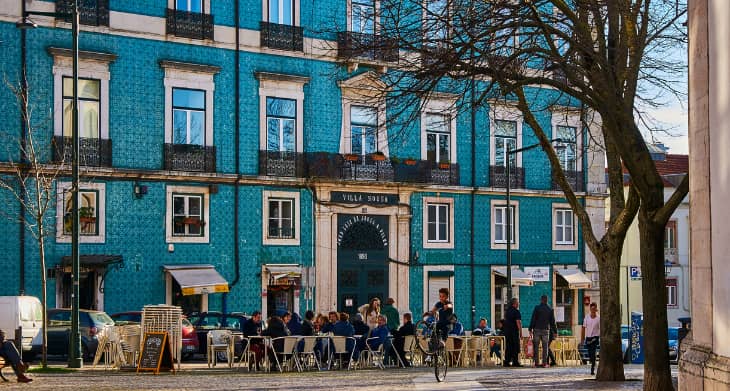 Step Back In Time
Step back in time and venture to all the major historic landmarks in Lisbon. Starting with Igreja e Convento da Graça (The convent & church of Our Lady of Grace). The church is a prominent & proud building on the outside that can be seen from across of all Lisbon. Step inside and feel an overwhelming sensation of appreciation, the craftsmanship and skill can be seen everywhere you look. With gilded woodwork in the chapels, 18th-century panelling & grisaille paintings. This is only a short walk away from the Miradouro da Graca viewpoint, so it's definitely worth visiting.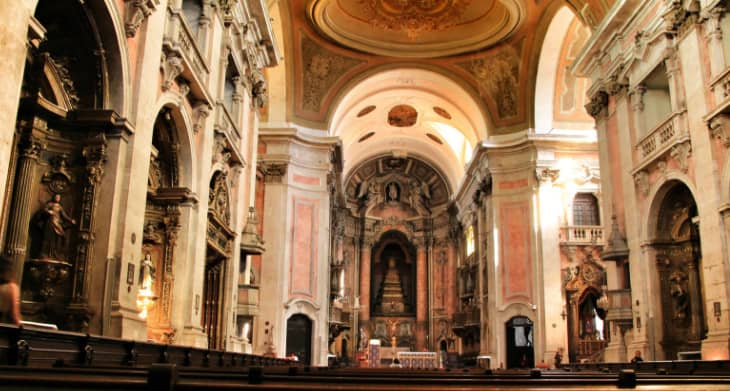 If Graça appears to be a place you would be happy settling down in, then check out some of the best properties available in the area: > Properties for Sale in Graça
Alternatively, contact us on:
Phone: +351 213 471 603
Email: info@portugalhomes.com