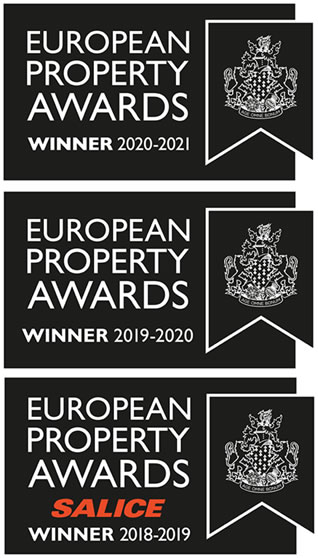 With a wealth of experience in selling new homes and investment properties across Portugal during the last 13 years, we've seen the best… and the worst.
Today, we work with some of the most reputable and established developers Portugal property market has to offer and we make sure that all the correct paperwork and licenses are in place before we list any property. Also, we make sure individual sellers have all their paperwork up to date and that they, in fact, have the right to sell the property. This approach eliminates the "surprise" effect when you are arriving from a foreign country or by a short trip to see the property.
We also update our website daily to make sure what you're looking at is actually available and not just a marketing scam to get your interest. There's a lot of websites out there with properties that were sold 1-2 years ago and let alone in the last few months. This does not case with us!
Our main goal is not only to sell the property and "run" to catch another client! Our target is your happiness! Our goal is to:
Provide you with valuable market information before you make a decision on buying a new property,

Helping you to choose the property that best fits your needs and take care of the whole process of buying property is smooth and painless for you,

Following your needs even after the sale is closed, acting as your partner in Portugal, offering you a wide range of services through After Sales. Our services in this case range from repairing your new property if needed, refurbishing, concierge service, rental of property and more. For us, our client always comes first!
When it comes to developments that we choose to recommend to our clients we are very careful in our selection. In Lisbon, at the moment we have a new and exciting market, but this also brings a lot of new builders who have no previous knowledge of the specifics of building in Portugal or experience of the process.
The developers we choose to work with and recommend to our clients are those which our directors have spent years establishing working relationships with, developers that have been consistently on top of their game and build properties on time and to the specifications we expect.
While we deliberately don't feature every builder, promoter or individual that is selling a property, we do ensure that we work with and only list the best properties around, it means we have a smaller but much more interesting and exciting portfolio. Even more, we are working on a specific targeted Portugal property market that we know best. That way we know specifics, not spending out energy on a wide range of areas and we are able to give you excellent support. High-quality service and a satisfied client is our main target.
With a team of experts in PortugalHomes.com, you get the guidance of years of experience which allows you the freedom to choose the right property at the best terms available!
Do you want a rental guarantee? What about a developer that offers Bank Guarantees? Maybe you want to use your property for a few months and rent out others? What about retail or commercial property? Does long term rentals suit your portfolio better? Maybe you are considering moving here and need to know about international schools and local laws and opportunities?
It really doesn't matter what your requirements are or if you don't actually know what you're looking for, we will ask you all the right questions both before and when you arrive as we have already heard and considered them all before you get here. All of this is allowing us to tailor our service exactly for your specific needs and fit your exact needs perfectly.
Off Plan, Refurbished, Project, Key Ready, Fully Furnished, Guaranteed Rent, Short Lettings, Commercial, Long Term, Not only do we have them all, we have the best of all of them. We also have trained and experienced staff that have the knowledge to advise you in every aspect so you can decide what fits you best.
As you can see, we are not "yet another" real estate sales Company! We are your trusted partner whenever you need support or have any questions about the Portugal property market.
People are also the company's greatest asset, and David and Gary have always tried to respond to the needs of employees as a whole, respecting and looking at all spheres of their lives in order to lead and promote their personal and professional development.
The three women who take on the face of the brand, Andreia Leite, Verónica Rosa, and Mariana Vieira carry the founders' legacy, who describe the company as a player without fear of failure. Attempting to display the synergy created by David and Gary, the three of them pass that to the teams, creating lifetime value for the company's working environment and for our clients. All departments at Portugal Homes exchange information on a daily basis as by understanding what each other does helps us better produce our work and deliver a complete service to the client.
Being a high growth business, our teams work on the highest standards, in a hardworking environment, always striving to become stronger and better at what we do best. These efforts have been recognized internationally by International Property Awards, twice in a row.