Portugal Homes Introduces Mátria Co-Space, a Real Estate Investment Opportunity in Lisbon City Centre
Portugal Homes is pleased to announce the launch of its latest development project, Mátria Co-space in Lisbon. This commercial property is a coworking development located in the heart of Lisbon city centre and is fully eligible for the Portugal Golden Visa programme 2023, offering investors the opportunity to obtain EU residency through a real estate investment.
Mátria Co-Space is a state-of-the-art co-working property development that will be fully refurbished to offer more than sixteen luxury amenities. Mátria offers a range of world-class amenities, fulfilling the needs of modern business-minded individuals. The co-working property development features spaces designed for collaborative work areas, private offices, virtual offices, private boardrooms, and private gym facilities.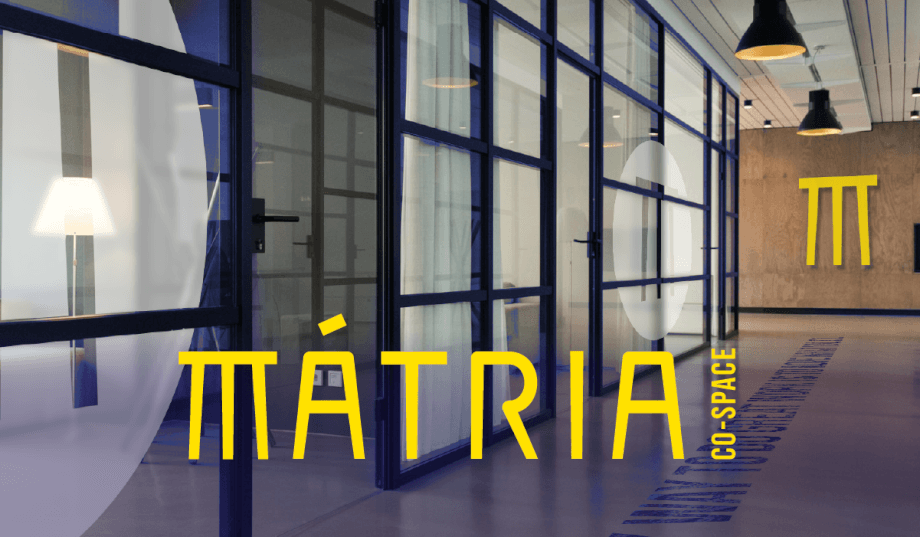 Other amenities include a game room, a full cafe and dining area, a separate co-working cafe, showers and change rooms, lockers, storage options, chill-out areas, a private terrace, private phone booths, and acoustic meeting rooms on several floors. The building also has private parking for cars and bikes, a 200 sqm reception area, elevators on every floor, and separate kitchens and dining areas.
This property investment of €352,100 guarantees investors a 1/65 share of the building, a 4% guaranteed return, and a guaranteed buyback at the end of the Golden Visa application. Mátria Co-Space is situated just 1km away from the famous Avenida da Liberdade, known as the Champs-Elysees of Lisbon. The boulevard is over 90m wide, and its elegant design makes it the most expensive street to rent or buy property in Portugal. This commercial building is a highly desirable investment opportunity for avid investors.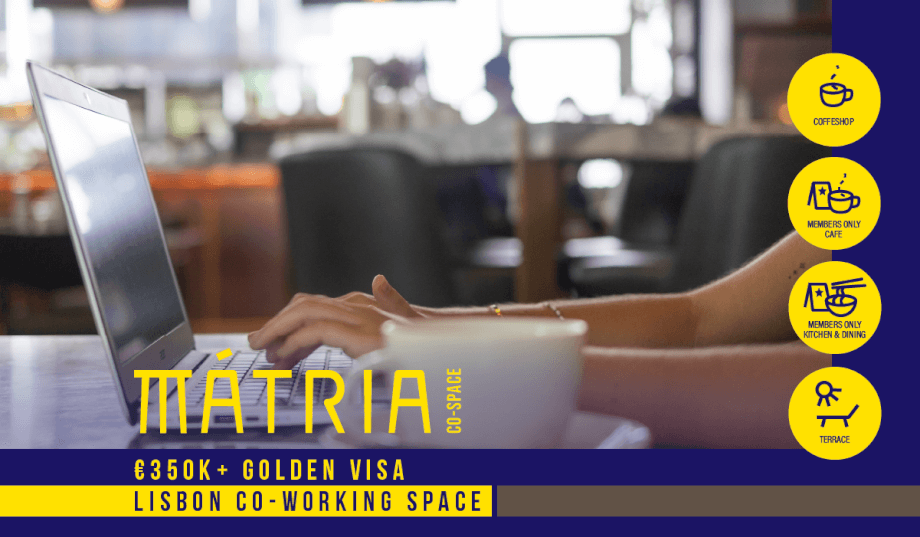 The end of the Portuguese Golden Visa?
On the 16th of February, the Portuguese Government announced in the news the end of the Golden Visa Programme. However, the exact date when this change will take effect is still uncertain. The new legislation is still being debated, and the final document has not yet been released for the final decision by the Portuguese Parliament. Therefore, there are still plenty of opportunities for investors to obtain a residence through the Golden Visa.
"The demand for premium office space and real estate investments in Lisbon is high, and with low supply, this project is expected to sell quickly. Mátria Co-Space is an excellent opportunity for investors looking to obtain EU-Residency through the Portugal Golden Visa programme," explain David Poston, CEO of Portugal Homes. "Even though the Portuguese Government announced the end of the Golden Visa programme, new applications are still being accepted, so if you can move with your application, the time is now. Our team of advisors is available to provide additional details on the project".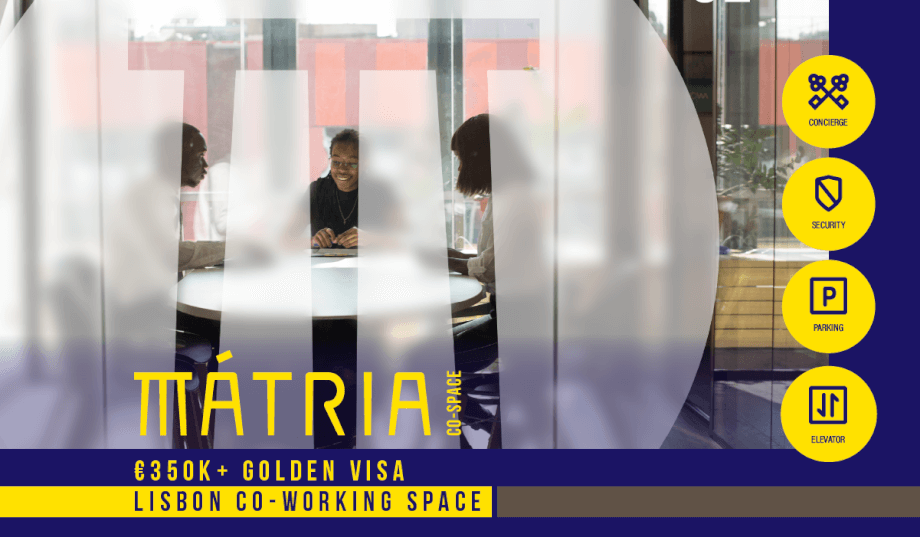 Send an enquire now and learn more about this exclusive investment opportunity. Contact Portugal Homes today and see how to apply for the Golden Visa through the Mátria Co-Space real estate investment.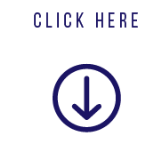 About Portugal Homes
Portugal Homes is a leading real estate investment company based in Avenida da Liberdade, Lisbon, Portugal. The company is part of the Harland & Poston Group and provides premium opportunities to investors worldwide. With more than 5 years of experience in the industry, Portugal Homes have established a reputation for excellence in customer service, transparency, and expertise.