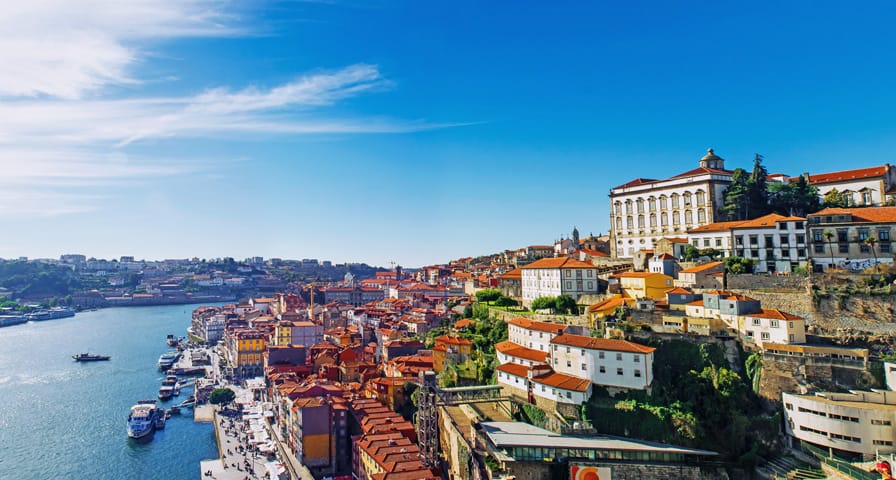 Portugal is situated in southern Europe and nestled beside Spain, it is arguably one of the best countries to buy and sell property in and what makes this beautiful country even better is that it offers plenty to see and do.
View our latest property for sale in Portugal >
Not sure if you want to live in Portugal yet? Then read our top things to do in this beautiful country that will help you make the crucial decision of finding your next dream home:
Explore the beach & Ocean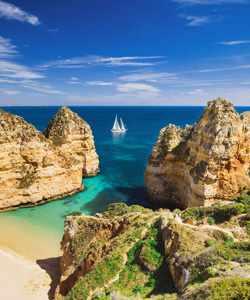 Because of Portugal's convenient location, it offers a wondourus coastline stretching 1,794 kilometers, this coastline certainly doesn't disappoint.
If you're looking for the most secluded, unspoilt beaches in the peak of summer one of our top recommendations would be the Praia Forte do Paço which is located an hour northwest of Porto. Here you will discover 800 meters of beach, coves and untouched landscape.
If you're looking to stay closer to Lisbon and explore the coastline, we would recommend visiting Guincho beach which is often used in many movies such as James Bond. Here you can relax on the white golden sand while watching the beautiful sunset, perfect to unwind after a long day.
There are many ocean activities that you can make a hobby of when you live in Portugal. Take a kayak and explore the caves, swim with the dolphins in the Azores or enjoy a boat trip along the coastline. If the sea is your passion, Portugal has a lot to offer!
The Algarve
The Algarve is located towards the south of Portugal and is well known for its golf resorts, white sand beaches and fishing villages. Although the Algarve is popular with holidaymakers, many like to live here because of the ideal geographical location.


Visit Lisbon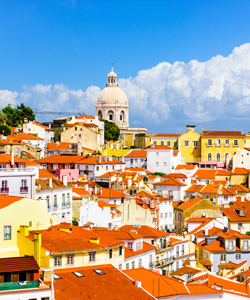 Living in Portugal wouldn't be the same if you didn't visit the capital, Lisbon. With its rich history and beautiful architecture, you will be so amazed at what Lisbon has to offer that you probably won't want to leave.
Explore Alfama, the oldest district of Lisbon. with its rich history and Arabic influence, this fishing port is ideal for those who want to explore a piece of Portugal's well preserved history.
Discover one of the biggest city squares in Europe, Praca do Comerico (Terreiro do Paco) which is located in downtown Lisbon. This iconic attraction overlooks the Tagus river and offers a stauts of King José I in the centre.
Get to know Portugal's history by visiting Castelo de S. Jorge Castle that dates back to the 11th century. This iconic castle is situated on a hilltop close to the centre of Lisbon
You can check out our latest residential properties for sale in Lisbon here>
Discover more
That's just the tip of the iceberg. As you can see Portugal has a lot to offer and that's why many people choose to live here. Here at Portugal Homes we provide an unrivalled service that can guarantee you will find and live in your dream home in no time!
Are you looking to make Portugal your permanent residence? Find your dream property with Portugal homes by checking out our latest Portugal property for sale. If you would like more information about Portugal Homes, don't forget to download our FREE brochure using the link in the right hand side of this article.

Phone: +351 213 471 603
Email: info@portugalhomes.com