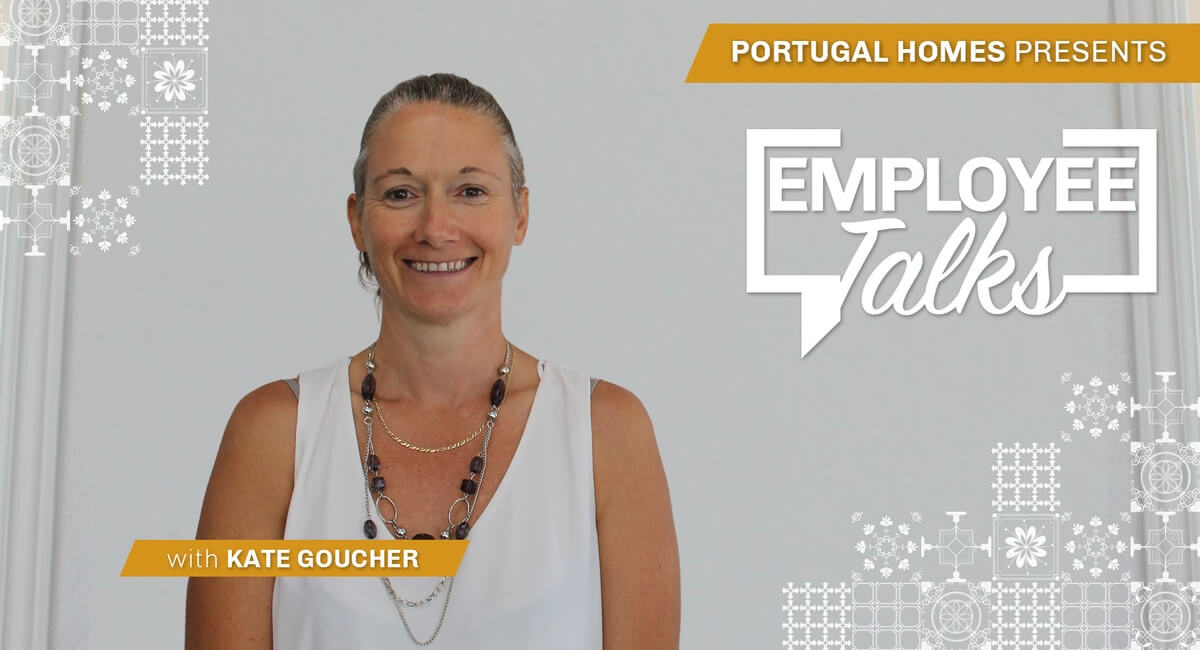 Having worked in the healthcare industry in the UK, two weeks in Portugal were enough for Kate Goucher to fall in love with the Portuguese atmosphere, weather and good people. Hence as an ex-pat, Kate has an extraordinary knowledge of the European market which enables her to lead the Property Advisory team at Portugal Homes. She supervises and trains a multilingual team that helps, informs and guides clients from more than 38 nationalities. Her team and herself are the first points of contact for most clients, and her experience from some of the most renowned real estate agencies in Europe has given her the right tools to help investors get the perfect start with their investment, whether that's in Portugal, Spain or the rest of Europe.
A very active person by nature, Kate likes to make sure she's mentally and physically fit to be able to deliver her best work to both clients and the company, as she believes that looking out for ourselves is the first step to being able to look out for others. As an avid employee, she's constantly embracing opportunities to learn the best ways to do her job, whether that's researching or studying further to acquire the right tools to best advise our clients.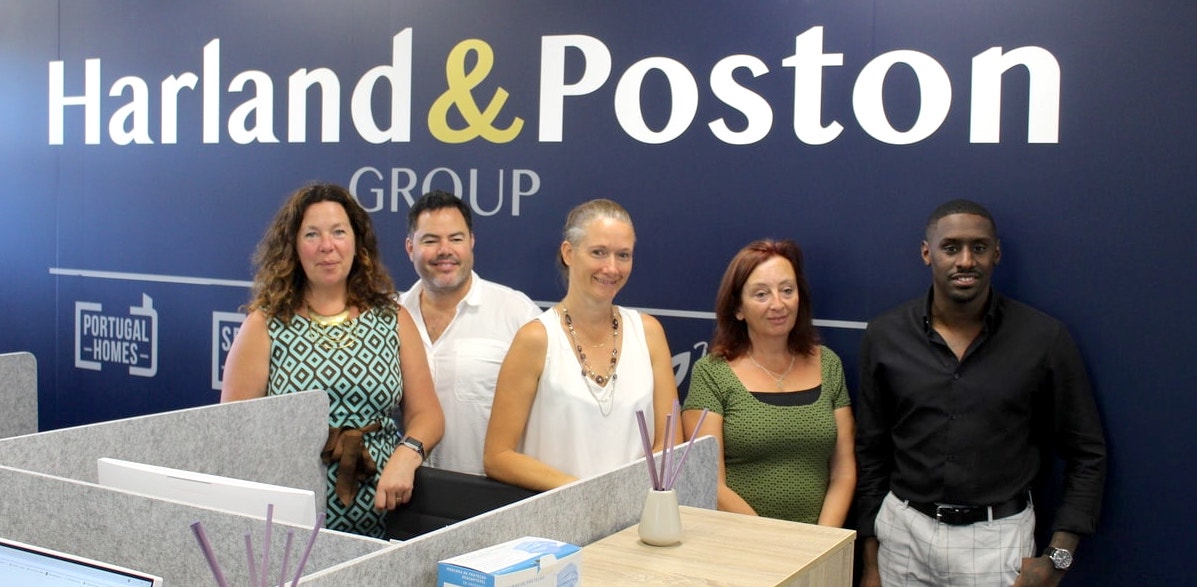 As a Property Advisor Manager, how is a regular workday for you at Portugal Homes - HPG?
For myself, there are a couple of different aspects to my daily role. The first aspect is to work with clients; my main role is to really speak to clients whether it's a new client, a new enquiry coming from our website, our Facebook or portals, or an existing client that I might have been speaking with for the last one to two years. I'm here to help them all the way through, and make sure I'm available for them.
The second aspect of my role is being available for my team; they have a lot of questions themselves as the clients have a lot of questions, and I need to make sure that I'm available to help and answer those so that they stay as informed as I am in regards to knowing the best way to help and provide clients with information.
As the first touchpoint of our company, how do you build trust with a client over the phone?
I find the best way to build trust with the client is to be as open and honest as possible. The best way for them to trust you is to know that you're going to be honest and tell them the truth throughout the whole process, give them the information they need, answer all the questions that you can, and if you're unsure of an answer then let them know and go out and source the answer for them. We have a lot of vast networking with lawyers, with After Sales, with tax specialists that we can speak to to get the information. So yes, just be as open and honest as possible, provide the information we can and do what we can to help.
Can you always find a tailored request for the client and advise them accordingly?
We can indeed, yes. We have clients looking for all sorts of property options from holiday homes to relocation homes and for pure investment for a good return on investment on their purchase. Either that you're looking at, we can definitely help. We have a vast majority again of people that we work with, we have other agencies that we can contact to make sure not only do we have access to options on our site but we have access to other properties which aren't on the market yet for you to also have a look at. So, yes it's the answer and we're happy to help whichever you're looking for.
Which other department do you work with most closely and how?
There are a number of different departments here at Portugal Homes - I wouldn't say there's anyone in particular that we work with closely as we work with all of them equally. The Digital Marketing we work with in regards to letting them know what queries, what concerns our clients have got, and then they can actually update our website and provide the information on our website directly to make it again easier for the clients looking forward to our site. We work with the listings team who go out and source properties for our clients, so we let them know the type of properties in the areas that our clients are interested in, so they can particularly go out and source properties that are suitable for clients coming over. We also work with consultants who are the ones that need our clients on the ground to make sure they're fully informed in regards to the clients that are coming, we know what they're looking for and can prepare a suitable portfolio of properties for the client to have a look at on their arrival. So, we work with a vast majority of the teams here as just one big team that works together for Portugal Homes.
What are our clients' biggest concerns while they are deciding to invest in Portugal?
One of their biggest concerns at the moment is the travelling and being able to get here to actually see properties but also the travel itself whether they can come over to view and the restrictions that are in place due to covid at the moment. Some countries are not able to travel at all where other countries can if they've had vaccines or have the PCR test and it changes literally from week to week so at the moment that's one of the biggest concerns and we do use one of the government sites online to stay up to date and advise our clients the best way on actually getting here in Portugal.
How do you advise our clients on the Golden Visa process?
The Golden Visa process is something that our company is very well versed in; it's one of the main reasons we set up the company is to help people buying for the Golden Visa. We work with lawyers, we work with specialists in the area that can help as well. We can show them the whole process from start to finish. We're here throughout the whole process. The biggest concern at the moment for the Golden Visa clients is the Golden Visa change which is taking place from the 1st of January next year. Lisbon, Porto, most of the coastal areas will be excluded so it gives us that timeline to work to. And based on the travel that I mentioned earlier which is quite difficult at the moment, we have been able to change things around for clients as well to do things remotely if needed. So we can help with official tax numbers, we can help with bank accounts, we can help by doing Zoom calls and property viewings that way, and the lawyers will do all the legal due diligence and check the Golden Visa application for you without you even stepping foot here in Portugal if needed. So any questions you have, feel free to get in touch with us.
What do you feel is the biggest challenge of this job?
For myself, my biggest challenge is time management. There's a lot of things to try and squash into the days, and I'm sure it is for everybody. I like to make sure I have time to speak to my clients when I'm talking to them to make sure I have time to answer their questions completely and not feel rushed on the phone. I also need time to help manage the team as well, so again if they have questions that clients are asking or uncertainties or new product that's on the market and that sort of thing, it's allowing time to explain that to the team so not just myself but everybody can help with clients going forward and provide the correct information.
As a manager, what's one professional skill you're currently working on to improve your performance overall?
I don't just have one skill that I'd like to improve. Basically, on a day-to-day basis, I think there's room for improvement for everybody, so in every aspect of my job role. whether it is being up to date on the latest properties that are on board, the latest information on the Golden Visa, and the latest information on travel, or even in my personal life, just being fit and active and keeping my body and mind active. There's room for improvement across the whole spectrum, so for myself, there isn't just one priority - I like to make sure I improve in all areas to make sure I'm as good for myself and for my clients as I can be.
Currently, what are the top three reasons for a client to invest with us in Portugal?
For myself, the main reason I moved to Portugal was the relaxed atmosphere here, the sunshine, the warmth and just the welcoming feel that Portugal gives you in general. I came on holiday here initially for a couple of weeks, and absolutely just fell in love with the place. We did five weeks of returning home, I quit my job, I packed up and I came over to Portugal to make a life here and I absolutely love it. The job that I've got with Portugal Homes is brilliant. The team that I work with is great, the team and the other offices are always welcoming and it's a lovely place to be.
There are some great reasons for actually investing here in Portugal. If you're an investor, it's one of the top investment places in Europe to invest. It's a great place to actually put your money into to see a return. If you're looking for a holiday home, the Algarve beaches are some of the best beaches around and the weather here is very difficult to beat, so please come to Portugal and get in touch!

Curiosities and facts about Kate:
She loves to exercise outdoors and takes every small opportunity to stay active

Hiking trails are one of her favourite activities to do in the Algarve and the south of Spain

She loves to go camping with her family

She fell in love with Portugal on a two-week holiday she took here and decided to relocate

She loves dogs and animals in general

People in the company call her "Kate The Machine" because she works as such, and is simply a great asset to the company
---
About Employee Talks
Employee Talks is a part of Portugal Homes - Harland & Poston Group's marketing strategy. Our employees and their backgrounds are the company's greatest asset, hence our belief in sharing the employees' thoughts on working at this company shows our ability to differentiate, cultivate and promote our identity to not only candidates interested in working here, but also clients who are purchasing with us. We want our viewers to understand why we stand out from the crowd and think it's a great opportunity for you to get to know us better.