The recent history of Portugal shows how the number of expats has been growing exponentially in the last decade. The cost of living is one of the main drivers for this to happen, along with other factors such as safety, good weather, the Portuguese Golden Visa Programme, and others. Living in Portugal can be a very affordable dream and here's how you can achieve it!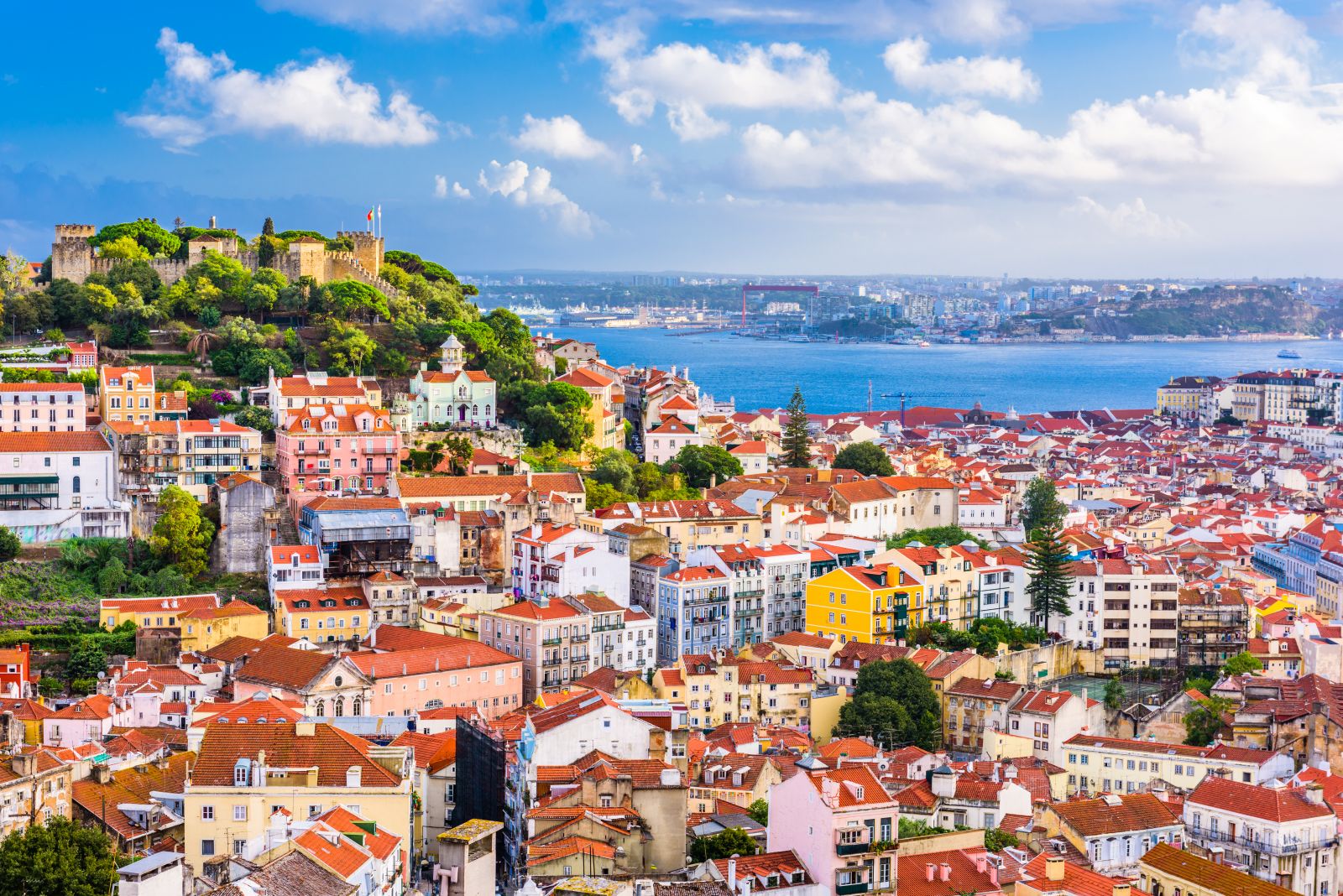 All over the year, including the hardest days of winter, when you look up, there is a great chance for you to face a shining, beautiful blue sky. The same when travelling around through the smallest Portuguese village, there is a huge probability of you finding beautiful views, both natural landscape, and man-made. Yes, Portugal has the charm of the old days, ideal weather, and also a great quality of life, as it is one of the safest countries in the world.
All these positive comments could not be enough to attract as many expats as Portugal has been doing for the past decade. So what is the big secret?
You may not know - yet - but Portugal is the most affordable country in Western Europe.
Cost of living in Portugal vs other Western countries
Indeed, salaries in Portugal are not as high as in the US, Germany, Australia, and other countries. But, on the other side, the costs of living in Portugal are much lower, which offers people a good quality of life.
The fact is that Portugal is one of the cheapest places to live in the European Economic Block, even when compared with Eastern European countries. Though the base salary in Portugal is below the European average, the cost of living is also way below it, which makes a good balance and provides the people who live in it with a good quality of life.
Low cost of living attracts Digital Nomads and foreign investors
For instance, Portugal is one of the cheapest places to live in the EU, a reason that has a big impact on the migration decision of Digital Nomads (professionals who live in a nomadic way while working remotely using the internet), while they received their wages from another country and have the expenses in Portugal.
In the same way, Portugal is currently the best country to invest in, especially if you're looking for good yields. The Portuguese Golden Visa Programme is one of the best - and more stable - in the European Union, which provides not only Portuguese citizenship but also good investment opportunities. The programme offers a fast track to non-European investors, who invest a minimum amount in Portuguese Real Estate, as defined by law, to receive a residency permit in the country, alongside other attractive tax advantages.
The Portuguese Golden Visa Programme has been around since 2012 and has been helping people live and work in the area, but it has also done wonders for the local economy. It's stated that more than 6.4 billion euros have been invested in Portugal since the launch of the programme.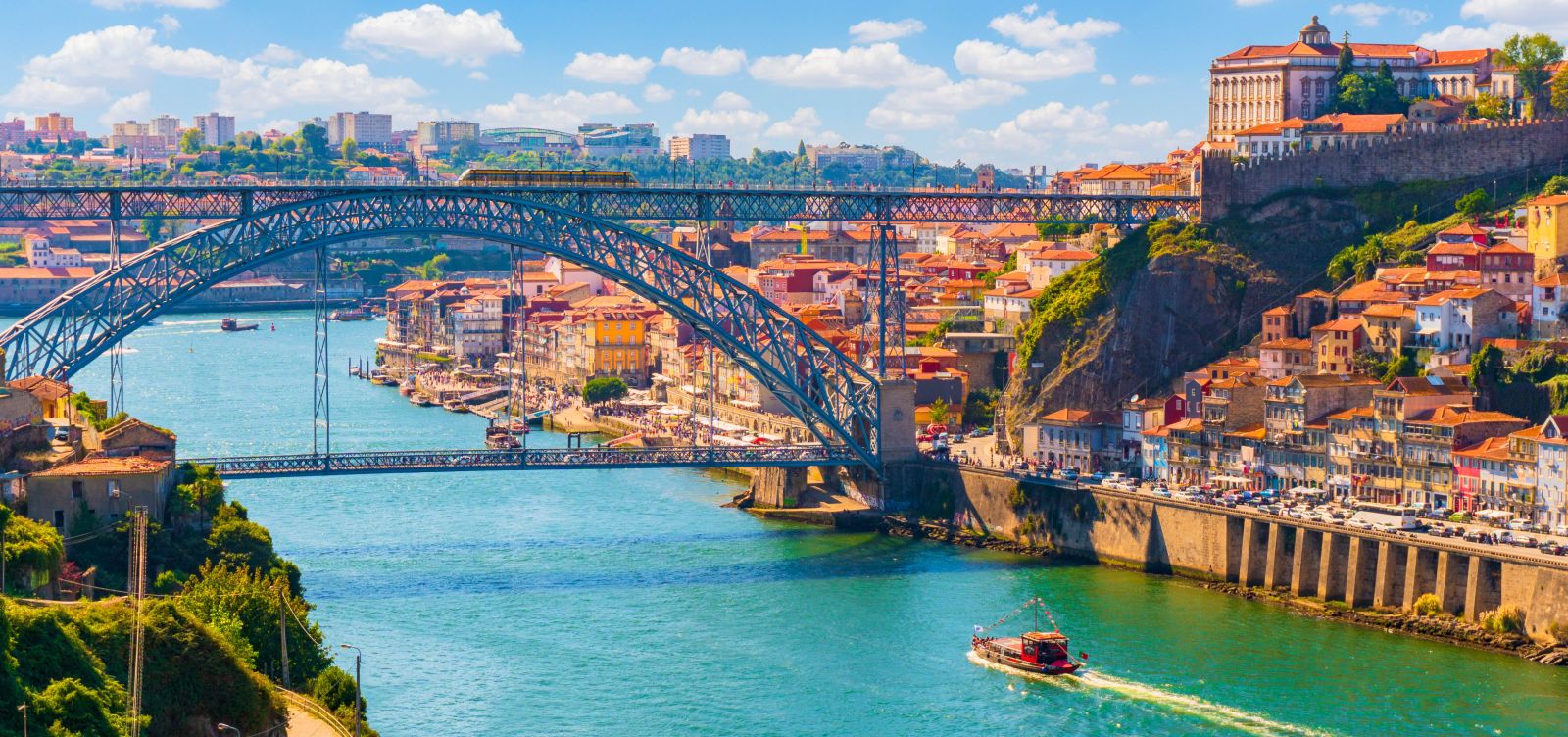 Why move to Portugal?
Portugal has become, in the past decade, a major European destination for tourists and expats. According to the official source, the number of immigrants has mostly doubled in Portugal over the past decade, indicating the spotlight that the country is in right now.
Aspects such as the good weather, friendly population, attractive gastronomy, cultural heritage, and the cost of living, make Portugal the right option for third-country citizens (non-EU nations), a nice place for settling down. The country is geographically beautiful, being internationally renowned for its paradise beaches. Recently the Algarve region was elected World's Leading Beach Destination in 2021, symbolising the solidity of the Algarve Region as the main tourist destination not only in Portugal but in the World.

Generally, life is not - or at least it shouldn't be - about struggling to earn more or to acquire more; it's about savouring what you accomplish with your family and friends.
If Portugal is on your radar screen, you will find the best place for you, whether you're someone who likes the big-city life, like Lisbon or Porto, or a quiet oceanfront place like the Silver Coast, or even a fairytale place like Sintra. You can also head south, to the expat-friendly Algarve for the warmest weather in Portugal, and sun-drenched pristine beaches stretching along miles of beautiful rock formations.
Are the house rentals in Portugal affordable?
Yes, house rentals are affordable in Portugal. But before considering rental, you should investigate the Portuguese Real Estate environment, as it is a good idea both to avoid rentals and for a profitable investment purpose. Through Real Estate, investors can be available for the Portuguese Golden Visa Programme and have the possibility to acquire the Residence Permit to legally live in the country.
Generally, Portugal has very reasonable rental deals, especially if you are looking for places located outside major cities. If you consider the prices of Lisbon, the capital of the country, house rentals can be double the price, although the suburbs of Lisbon - well connected through bus, metro and train - can offer very good deals.
The prices in Lisbon can be higher than in the rest of the country, as the city is the capital and economic centre of the country. While wages in Lisbon are normally above the average, rental costs per metre square can also go higher and vary around €13. In this way, the general monthly rental value for a newly renovated apartment with 1 bedroom, 55 sqm, in the City Centre of Lisbon, could go from €700 to around a thousand euros, while an apartment with 3 bedrooms in City Centre goes for beyond two thousand euros. Of course, prices vary according to luxury items such as full furniture, a balcony, elevators, and the location.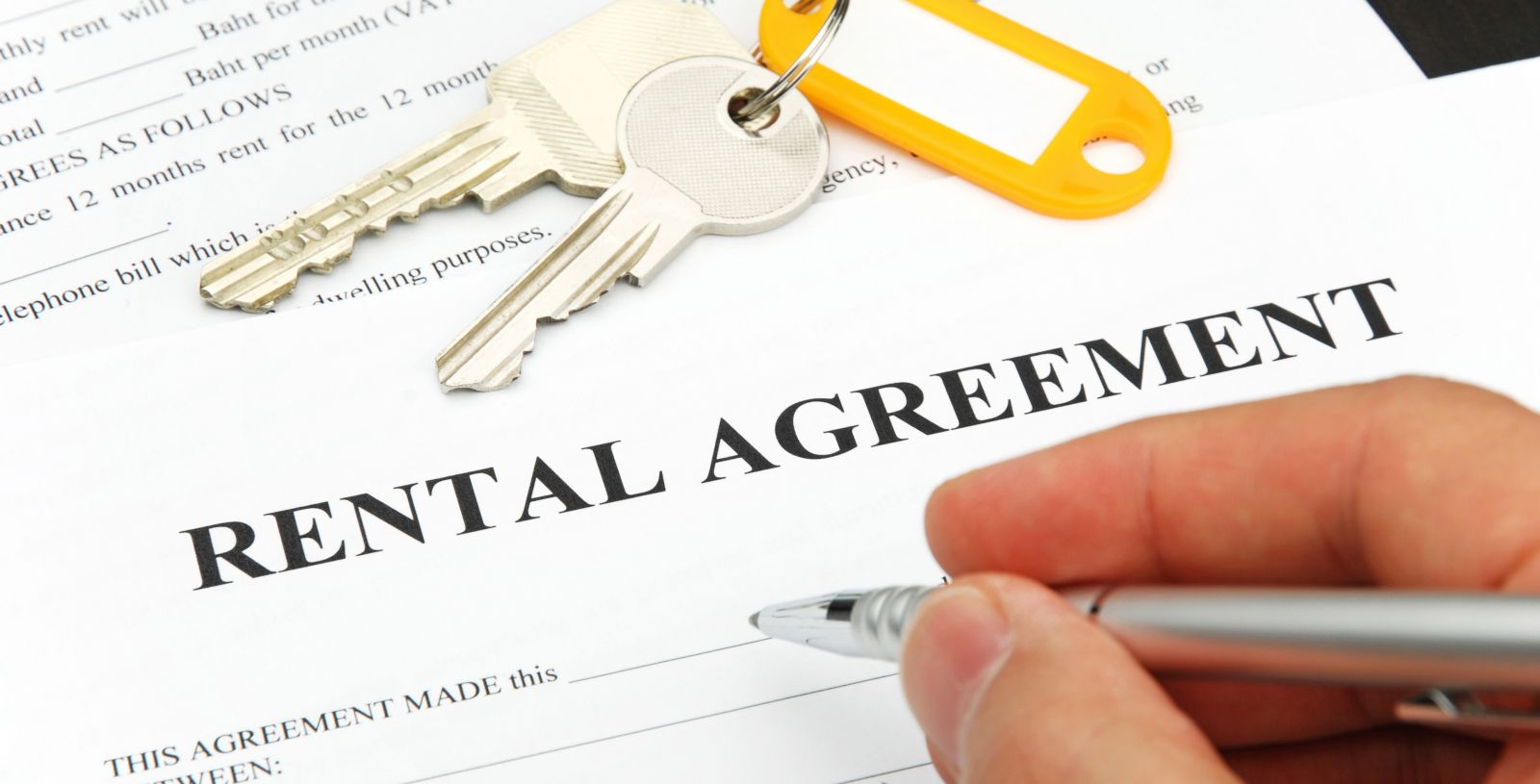 Can I live as a retiree in Portugal?
Moving to another country to retire always involves a lot of planning and self-organisation, especially if you have no friends or relatives in your final destination. You will need to consider several factors, from daily little things such as groceries to important aspects such as your Health Insurance. The legal requirements are also an important factor that you need to consider when moving abroad, especially when you are thinking about investing in the country.
As Real Estate grows in the world as the most profitable and stable investment option available, Portugal is becoming one of the best countries to invest in. According to the EY Attractiveness Survey 2021, Portugal is part of the top 10 most attractive countries for foreign direct investment (FDI).
Portugal Homes can help you with some of those steps, as we have the After Sales Team, a unique department within our company that will be directly responsible for helping you at this brand new beginning. This in-house team is solely committed to satisfying our client's needs before, during and post-purchase, being with them during every step needed.
This team will be responsible for your Fiscal Representation with the Portuguese Government, your Property Management, Leisure Concierge, Building Project Management and the Golden Visa Renovation. Those are just a few services we can offer to make your decision easy.
With several inviting programmes, Portugal is also very attractive to European retirees. The Portuguese Non-Habitual Resident Programme, created by the Portuguese Government, is pushing the country to become the best retirement refuge in Europe. The programme is also quickly becoming a hotspot for European professionals who are looking to benefit from the reduced taxes and tax-free pensions regime that the program offers.
Some of the advantages of being a retiree and benefits from a non-habitual tax resident in Portugal include a personal income tax treatment over 10 years, tax exemption on almost all foreign source income, a 20% flat rate for certain Portuguese source incomes (for specific professions as well as income from self-employment) in the opposite of normal Portuguese income tax rates of up to 48%.
Another benefit you can achieve is to become part of an allowed tax environment within the EU; a tax exemption for gifts or inheritance to direct family members; no wealth tax, and free remittance of funds to Portugal.
Can Salaries in Portugal Cover the Costs?
As said before, salaries in Portugal are not as high as in the US, Australia, Japan, or other European countries such as Germany, Belgium or France. But the inferior wage gets balanced with the low costs of living in Portugal, making the whole environment a positive quality of life.
According to the Organisation for Economic Co-operation and Development (OECD), the average household net-adjusted disposable income per capita in Portugal is $24,877 a year. It is a low number when compared with the OECD average of $30,490 a year. Although the same organisation considers that just 6% of the Portuguese employees work very long hours in paid work, a lower number is compared with the OECD average of 10%.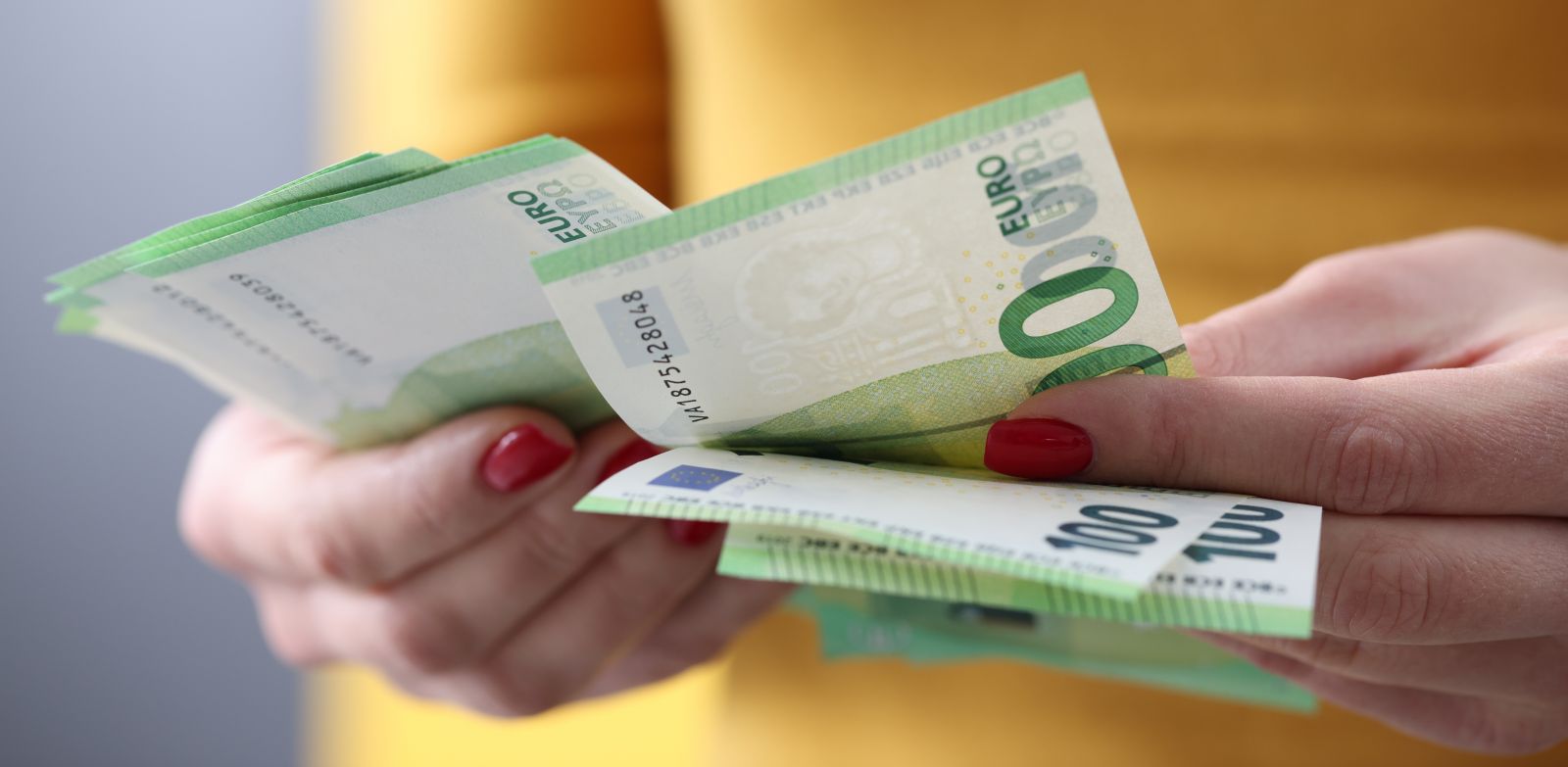 This means that in Portugal, the work population successfully combines work, family commitments and personal life in a better way than in other countries.
In another comparison, with the data provided by the statistic organisation Numbeo, a single active person, living in Lisbon, have an estimated monthly cost of 593.64€ without rent. That is very low when compared with the same single person living in Berlin, where the estimated monthly costs are 887.84€ without rent. The costs are even lower when we compare the same estimated monthly costs for a single person living in London, 1,089.13€ (919.70£) without rent.
Although the average income is considered lower than in other Western European countries, the cost of living in Portugal is also way lower, making the balance positive.
Is Portugal expensive to eat and drink in?
Portugal is renowned for its gastronomy, and for having excellent (and ancient) wine culture. The wine heritage is so strong in Portugal that you can easily purchase good wine for a very reasonable price. Some of the most famous wines Portugal has to offer are the legendary Port wine, originally from the city of Porto, the second biggest city in the country. Madeira Wine is also very typical and incredible good, together with the green wine from the Douro region.

Portugal is expensive to eat and drink? No. Portugal has a very low cost of living, and this includes restaurants and bars. To put this in perspective, even in the most expensive bars of Lisbon, you will not pay more than two euros for a glass of beer. A glass of house wine goes from around 3 euros, depending on the place, still way cheaper than other wine countries, such as France and Italy.
Restaurants are mostly cheap in Portugal, as a full meal for 2 persons goes for around €35. Depending on the region you are in, the prices can even be lower, with a full lunch meal costing around €8 per person.
Portugal, much like all of Europe, loves good pastry and has a great tradition in this field. One of the best sweets in Portugal is the famous Pastel de Nata, a buttery vanilla custard tart with flaky puff pastry that melts in your mouth. With an average cost of just one euro, you can easily find it in any street corner cafe.
The original Pastéis de Belém is from a pastry cafe situated in the heart of Belém that has been operating since 1837. The secret recipe was originally created by monks at the Monastery of Jerónimos, and recreated using traditional methods, which keep the sweet tooth of locals and tourists satisfied.
How do Healthcare & Medical Costs work in Portugal?
Portugal has a great and public national healthcare system, the Serviço Nacional de Saúde (SNS) which was voted 17th place in the 2021 World Index of Healthcare Innovation. The system allows every resident to access quality healthcare and pharmaceuticals at low costs, and in some cases, for free.
SNS offers all the essential services considered non-urgent health care issues and that can be seen by your indicated family doctor. Other social service professionals, such as dentists, psychologists, and nutritionists can be reached if recommended by your family doctor. Most often these services are for routine check-ups, nursing appointments, family planning, and National Vaccination Programme.
If you need emergency treatment, you can also use the SNS, although you will be charged a small fee the moment you check into the Emergency room. All the treatment provided has a high standard and is considered one of the bests in all of Europe.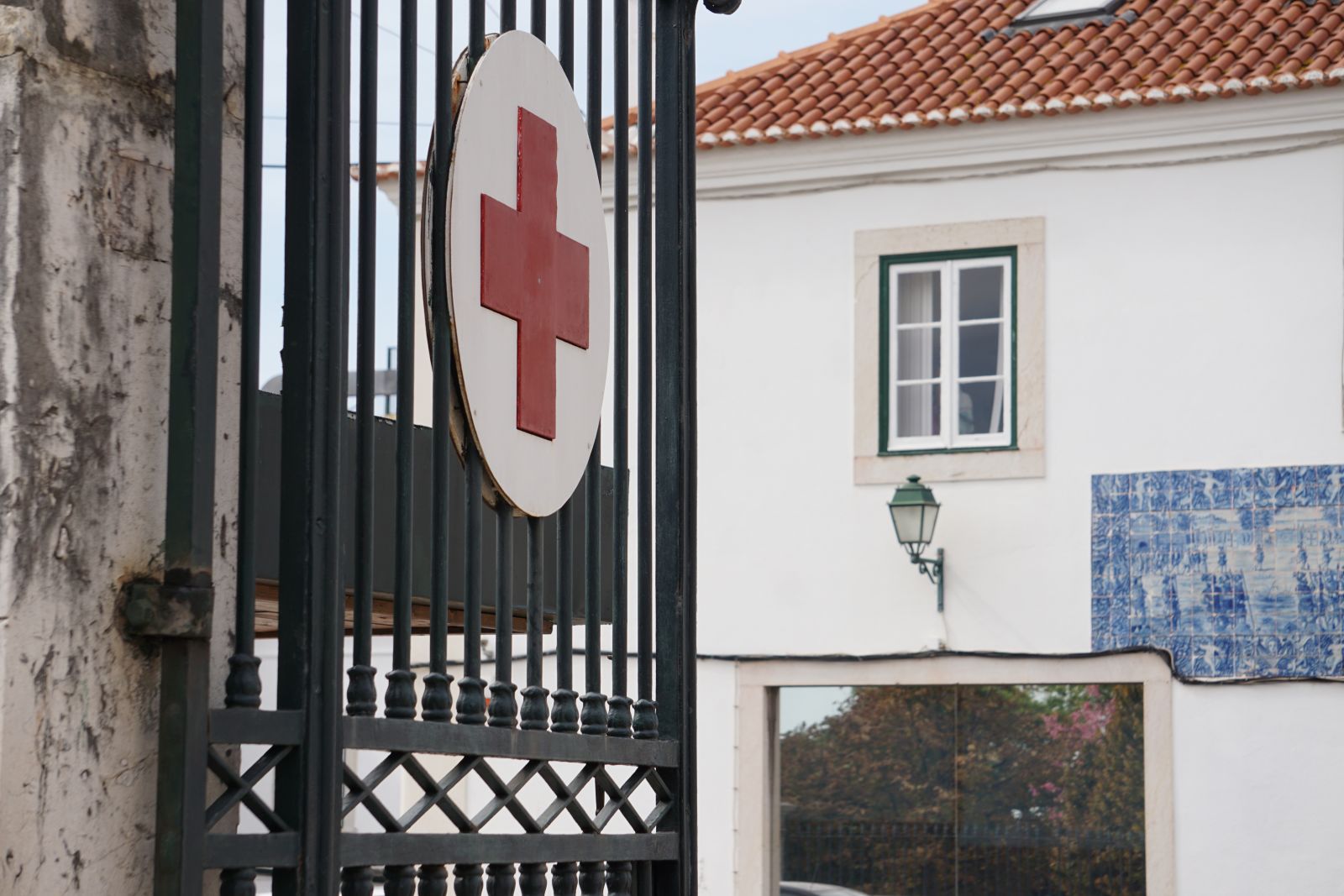 What are the Education costs in Portugal?
Generally, Portugal has a very good education system that will provide you with options that fit every budget (public, private and international schools). On the Portuguese Government website, you can find the right public school for your kids.
Public schools in Portugal are free of charge, although parents have to pay a fee for their children's meals. This amount varies according to each family, as the calculation is based on the family's income. There are different payment categories, ranging from around €0.73 to €1.46 per full meal, or even free of charge for families who cannot afford this cost.
Of course, if you plan to raise your kids in a multicultural setting, then international schools might be the best option. Also, because of the unique challenges you face when moving to a new country, you may want to enrol your kids in schools that teach in your native language but also enable them to learn Portuguese.

What are the Childcare costs in Portugal?
Every country has its particularities regarding childcare, but you can relax as Portugal is one of the countries that offer a wide range of childcare facilities for children under three years old. Another good news is that public daycares with agreements with the social security system will be free of charge for all children up to one year old, starting in September 2022, according to the authorities.
For instance, a nursery comes with the Portuguese name "Creche", which generally accepts children between a minimum of three or four months, to a maximum of three years. According to the country's regulations, each one of the staff would be responsible for a maximum of 12 children for public Creches and 10 children for private institutions.
Another modality usual in Portugal is the private childminder, a person who can take care of children between three and four months and three years in their own home. In the Lisbon region, for example, this activity is widespread and has many childminders available. The Childminders can take care of a maximum of four children, or three if they have a child of their own who is younger than three years of age. The prices can vary depending on the region and on the person.
The last option is already the kindergarten or preschool, in Portugal, which can be called "Jardins de Infância" or "Infantários". Those institutions will accept children from 3 to 5 years. For those, there is a limit of 25 children per class, and they are staffed by educators with official training. For this category, the prices of private institutions can go from €300 up to €600, per month for one child.
Are public transportation prices in Portugal reasonable?
Yes, Portugal has very affordable public transportation deals. The prices vary from city to city but mostly go around €1.50, with the monthly passes going from €30 to €40.
Despite all the hills and the super dense urban configuration, Portuguese cities have very well-connected public transportation. For instance, Lisbon presents an impressive and intuitive system of buses, trams, suburban trains, boats, funiculars, and the metro, making it relatively easy to get around and in between points of interest.
In Lisbon, the bus lines are well-connected and practically reach all the points you will need to get to. Even in high-demand times, you can still take a comfortable bus to your destination, as there are several options all the time. By the way, the transportation lines in Lisbon are well-connected; even with the internet - the major public transportation offers a free Wi-Fi connection.
The prices in Lisbon are very reasonable and cost from €1.50 (when you buy it on the machine) to €3 (if you buy it directly from the driver). The monthly deals go from €30 for all transportation inside Lisbon to €40, if you also want to go to cities in the metropolitan area.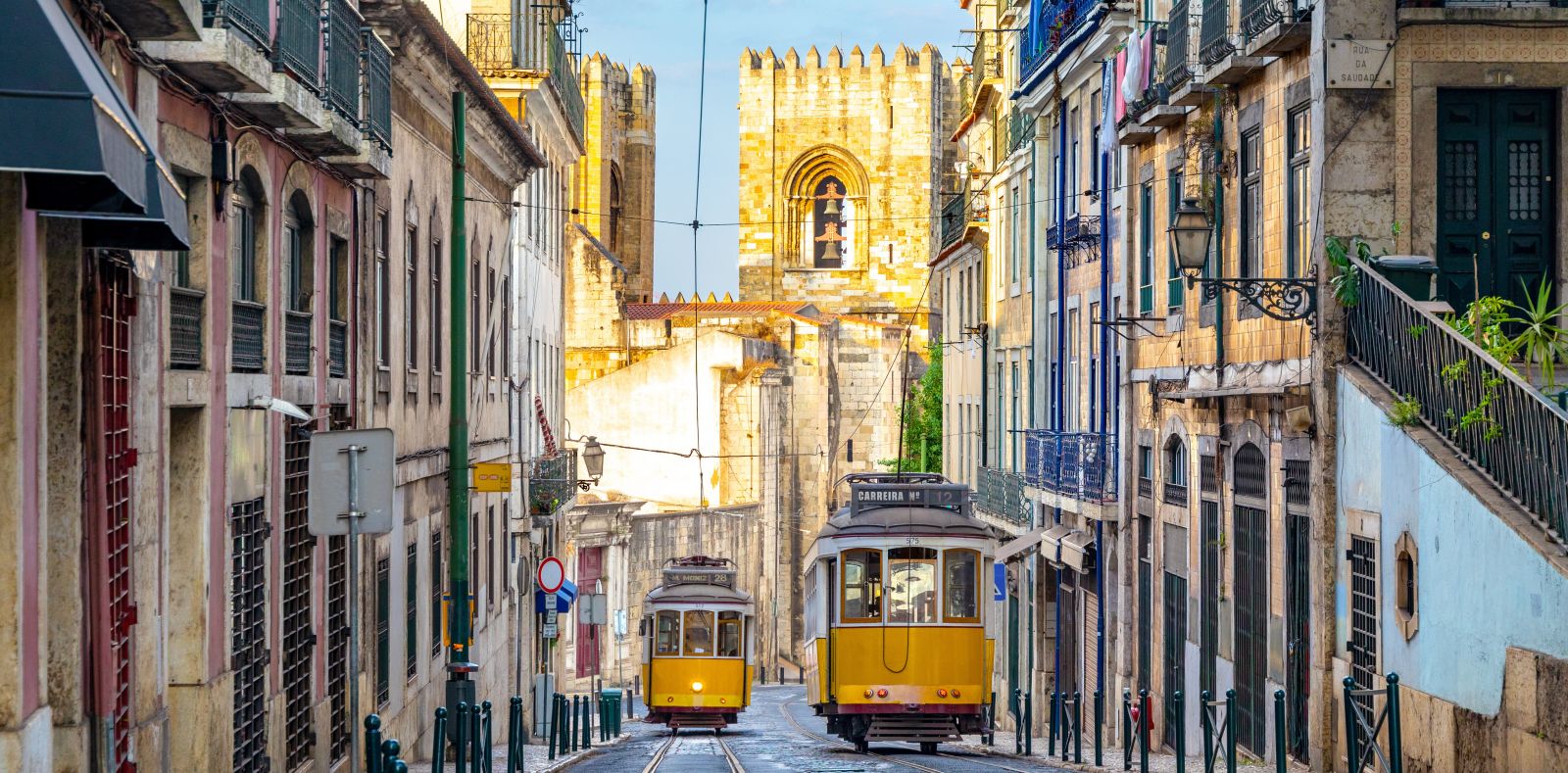 Also,
according to the authorities
, all residents under the age of 18, students up to the age of 23 and seniors over 65 will have access to free public transport starting in the Summer of 2022.
Exploring Portugal on wheels could be a wonderful opportunity to experience the country since it allows you to explore freely without relying on transport and timetables. The country's small network of highways is steadily growing throughout the country, and important roads are sealed and in generally decent shape.
Nationals from the EU, the United Kingdom, the United States, and Brazil require their home driver's licence to operate a vehicle in Portugal. Others need to get an International Driving Permit (IDP) from their home country's automotive licensing agency or automotive club.
Does Portugal have a high quality of life?
Yes, Portugal does have a high quality of life. In fact, Portugal has one of the highest quality of life in Europe and it is among the top five best destinations for expats in Europe.
Portugal has one of the highest quality of life in Europe and it is among the top five best destinations for expats in Europe. During summertime, you still have until 21h of sunlight, making it perfect for some nice relaxing hours under the warm sun. Even during the winter, when it gets dark at around 17h, you can still enjoy the chill weather, which rarely goes under 10°.
Having drinks in pubs or having a nice dinner in warm locations are just a few activities that can demonstrate how good life is in Portugal. Forbes has also listed Portugal as one of the best places for residency and a second passport.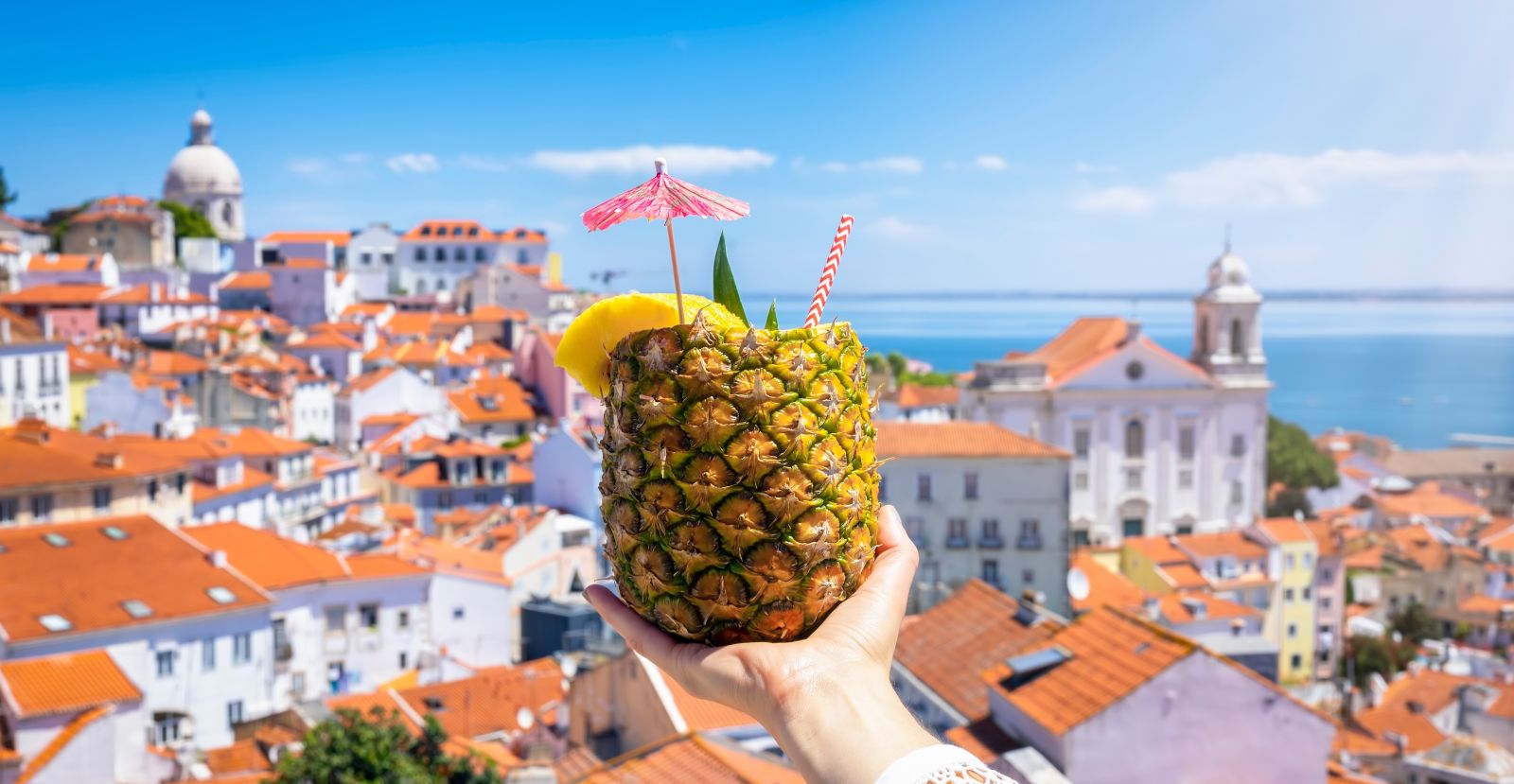 The fact is that the cost of living in Portugal is very low and affordable, making this country an even better place to live, settle and grow your family.
Read More:
Portugal is in 4th place among the World's Safest Countries
Lisbon is the third best city in the world for foreigners to live
Portugal, the 4th Best Country to Retire
Lisbon is among the best for real estate investments in Europe!