Margarida Sousa is part of the After Sales team and is responsible for ensuring the structural organization of all After Sales tasks related to our clients' investment needs. Invited to work at the group by Mariana Vieira, Margarida started working at the group as a receptionist, having turned into an essential member of the After Sales later on as this team's responsibilities were growing.
Her academic journey started in Science Education, then in Early Childhood Education. She decided to change her path later on and took a post-graduation course in Translation which was essential for her job at the renowned law firm she was working at. Her experience as a personal assistant there gave her the right administrative tools to now thrive at the Harland & Poston Group as an After Sales operator, making sure that all data is promptly organized enabling us to offer the best support as fast as possible.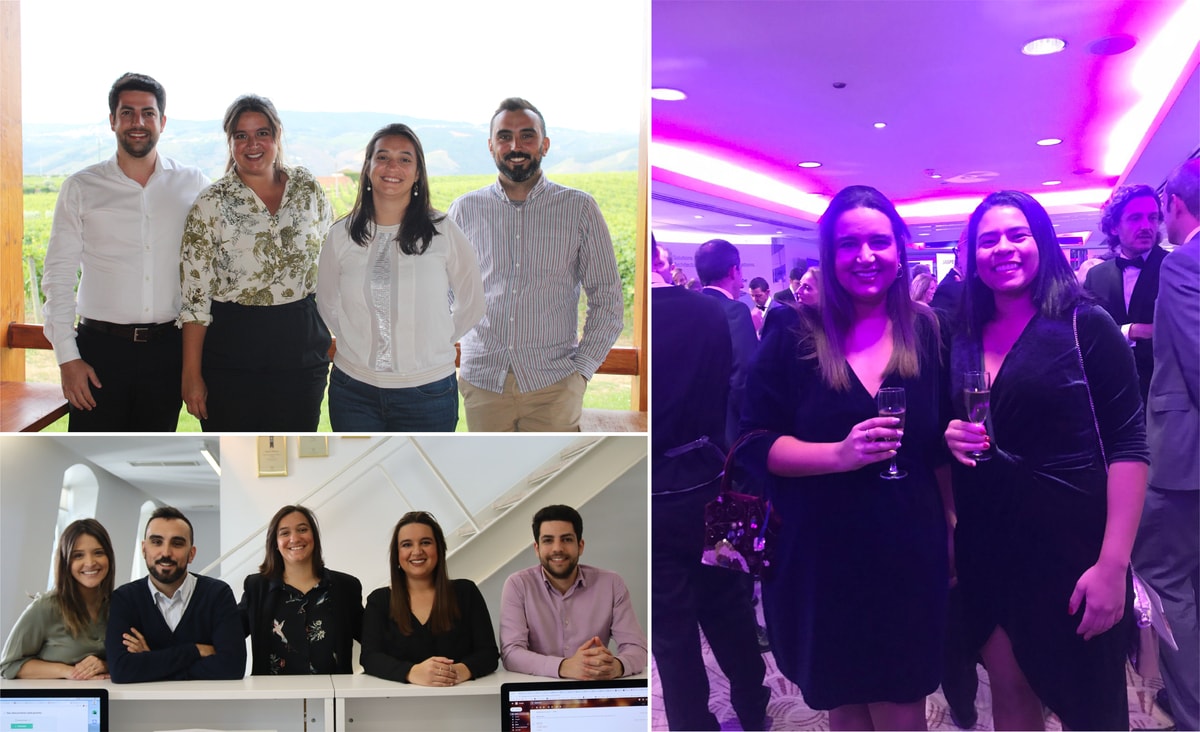 What's the biggest misconception about what "fiscal" represents to the clients?
The biggest misconception about what "fiscal" represents to clients I believe it's related to the timing when they should do it - they believe that sometimes they need to have chosen a property to move forward with the fiscal process and with every other stage. But the truth is that if they take care of all bureaucracy beforehand, it makes the process much simpler when they actually choose and buy a property for themselves.
What are the areas After Sales spends the most time working on?
That's actually an interesting question because I don't think we have a specific area where we spend most of our time because we are a team and each one of us has a specific area we work with. Then of course we operate our services depending on each client and on what kind of property they have and which step of the process they are in - they all need special attention and solutions tailored to their needs.
Do you feel there is an opportunity to grow at Portugal Homes?
Yes, I think there's an opportunity to grow at Portugal Homes and I'm an example of that. I started as a receptionist and worked there for about a year, and as the After Sales responsibilities were growing, they needed more support with the bureaucratic processes so I grew into the After Sales department which was a really great opportunity for me.
What would you do differently if you were one of the managers?
I don't think I would do anything differently per se, but maybe I would try to have more team building events, especially now that we're growing as a company and have been having more and more people working with us so I think it would be interesting to have people getting to know each other in other occasions outside work. I know that now is not the simplest time to do it as we're facing a pandemic but maybe in the future we should consider investing more in team building. It would also be very interesting to have a day in the life of another department where an After Sales member could experience, for example, a day in the life of a member of the Marketing team.
Does your work environment allow you to work distraction-free when you need to?
Distraction-free is a bit difficult because we work in an open space so there's always someone on the phone, someone speaking but when you actually need to work distraction-free, of course, you're able to focus and do that. I do think it's actually good to have an open space because we can actually share all our difficulties and struggles we're going through and have people helping in so it's really good.
What would you say is the biggest challenge of the After Sales department?
The biggest challenge of the After Sales department I think is staying on top of each client's needs because now we're having more and more After Sales clients from different nationalities and we need to make sure that we provide the necessary service to follow the client through their process - from taking care of their property considering each property has different aspects to be taken care of and each client also has different needs regarding their investment and I think that staying on top of that while we're constantly growing it's what's been most challenging.
Facts and curiosities about Margarida:
Margarida loves to watch shows and musicals. (and she's a great singer too)

She's a big fan of F1 and Harry Potter (such polar opposites, isn't it?).

She's very resilient and extremely organized.

People call her "Fancy Shoes" because she loves shoes.

She never says no to a social gathering.

She loves a good board game night!
---
About Employee Talks
Employee Talks is a part of Portugal Homes - Harland & Poston Group's marketing strategy. Our employees and their backgrounds are the company's greatest asset, hence our belief in sharing the employees' thoughts on working at this company shows our ability to differentiate, cultivate and promote our identity to not only candidates interested in working here, but also clients who are purchasing with us. We want our viewers to understand why we stand out from the crowd and think it's a great opportunity for you to get to know us better.