Mariana spent her childhood in Brussels which allowed her to meet people and make friends from all over Europe. As the After Sales Director for the Harland & Poston Group, Mariana manages a team of highly professional, creative individuals, fluent in many languages that make sure our overseas clients' needs are met, offering a service that surpasses any other that Lisbon has to offer when it comes to taking care of their investments.
Energetic and adaptable, Mariana truly cares about the people around her and is willing to give a helping hand whenever needed. Her studies in the field of media and communications, allied to her background in radio has given her the openness to communicate, building good relationships, establishing and nurturing good partnerships, and taking care of people's best interests.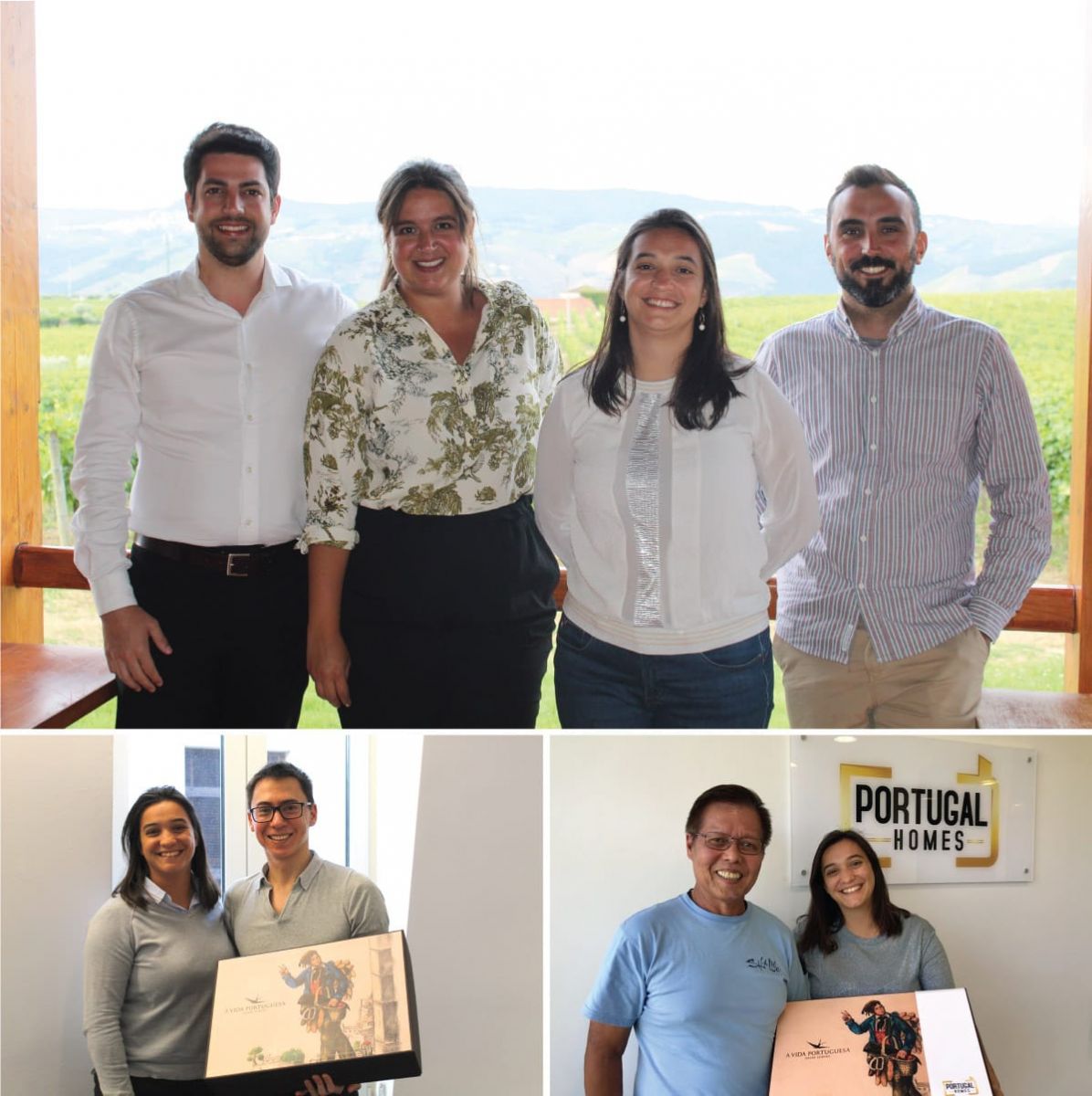 How would you describe After Sales to an overseas investor?
The After Sales is something very unique. You won't find this service in any other real estate. We've tried to create a support system for clients because Gary Harland and David Poston understood that the biggest challenge when a foreigner invests in Portugal, they have no support system here. Hence we created After Sales to be able to support our clients after the purchase. We do tax representation and property management, so we also do pre-sales and after-sales. The goal is to make sure that the clients are confident and make sure they understand that Portugal Homes is here to stay, and is here to support you over the 5 years of the Golden Visa application.
Basically, from doing your tax returns, sending photo reports of your property, to dealing with the income that is generated from your property - we monetize it, we make sure that your property is in good value and in a good condition, and is generating good income. This is everything that we do but the main goal is to make sure that your property is in good condition and is well taken care of over the 5 years of your Golden Visa process so you are able to re-sell it or continue using it after 5 or 6 years.
What are the toughest challenges you've had working at Portugal Homes?
The toughest challenge working at Portugal Homes, and specifically within the After Sales department, has been to manage the department's growth. In 2017-2018, the After Sales department was just an idea that David and Gary had, to create a support system for investors overseas, and now, it has become a big department with staff available to manage the investments that keep on growing. So, managing the 93% growth we've had ever since we started has been challenging. The growth is undoubtedly amazing, we just have to be able to maintain that growth and make sure we continue working to provide the personalized service that we created from the beginning.
As a manager, what's one professional skill you're currently working on to improve your performance overall?
I've been with Portugal Homes since the beginning which means that myself and my role also has grown every year a little bit more. I became a manager and a director at the After Sales department, so my role is to manage this department and the staff, and oversee and make sure everything goes well. The toughest challenge I realized I had as a manager is that I assumed that the manager would set the rules and the staff would follow along, and nowadays I totally disagree with this idea. Because we have great leadership, I understood that it's the other way around. The manager has to understand which kind of communication does the staff like, which kind of language does the staff prefer in order to get the best out of each staff and in order to get to the extra mile and to get every benefit of everyone's skills to, of course, give the best service to each client. So, adapting to my staff was the toughest challenge and it's something I still do every day but I understood the benefits because if I do that then you're able to get the best out of your staff, hence the best of our work for our investors.
What is the most meaningful part of your job?
The most meaningful part of my job is a small part, a detail that makes all the difference. We have had amazing, positive and good feedback from clients and that feedback makes my day. That feedback means that I am doing my job properly, our teams are doing their jobs properly, and that Portugal Homes is doing what we set up to do - a good job and making sure that investors overseas are confident about their investment in Portugal. You can be in Hong Kong, in South Africa or in the US, you'll always know the state of your property because you have an After Sales team here in Portugal that is dedicated, that has a 24h policy of reply, and that is here for you and to communicate with you about how the processes are going. So when our clients give us feedback saying "Thank you very much, Mariana, I feel so much at ease", "Mariana, you've been great and your team has been great" - these make so much difference because you feel valued and you realize you're actually making a difference; investors also understand that the After Sales is really important because it will probably make them sleep a little bit better, have fewer hassles or worries in their head about their investment in Portugal as they'll know they have local people who are taking care of their property and taking care of their investment. So when they give us that message I feel like I am making a big difference in the world.
Which department helps you push your team's work best and why?
You have to understand that Portugal Homes has different departments, but I would say that one of the main characteristics of Portugal Homes is working as a team. Hence After Sales is nothing without the Operations, Marketing, Property Advisors, and the Real Estate teams. We are all together, integrated into an ecosystem that makes much more sense for us. So, the After Sales takes a little bit of the ambition from the Investment Advisors, the drive from the Property Advisors, the long team goals from the Marketing Team and the structure and logistics of things from the Operations team - we take a little bit from every department and gather them all in one for the After Sales department to run smoothly.
What department accomplishments are you most proud of?
I think I can say that I'm most proud of two accomplishments. The first one is the growth that we've been having which is representative of the hard work and the success we've been having from day one, and I'm also proud of my staff and the extra mile they do. I'm proud of the care they have with investors, and I'm proud to say that they take care of our investors and the properties as if they were their own. So success and staff are the two things that I'm most proud of.
If you could add one thing to Portugal Homes' office culture, what would that be?
I think that Portugal Homes has a very strong culture. We are very hardworking and at the same time, we have lots of fun. We like the rush, we like to be busy and we like the feeling that we work hard so that we can accomplish what we want and accomplish the successes we intend to. What I would add would be to do something like a roleplay where one marketing member is in After Sales team for a day, or have an After Sales member to be in the Marketing department for a day, and see how other departments are run, their challenges and successes on a daily basis. I think that would complement the strong bond we have together, and it will allow us to understand each individual role. We are like a family, but if you know what others are feeling, it makes the whole difference.

Curiosities and facts about Mariana:
She likes to read a lot of books, the drama of good stories, and the suspense of watching a good plot unfold

She used to be a Portuguese radio host

She can't go to a place without starting a chat with someone

She has a lot of sense of humour, being a very easy-going person

She's very competitive and loves to play squash

She loves her nephews!

The water is her happy place, even when it's freezing cold!
---
About Employee Talks
Employee Talks is a part of Portugal Homes - Harland & Poston Group's marketing strategy. Our employees and their backgrounds are the company's greatest asset, hence our belief in sharing the employees' thoughts on working at this company shows our ability to differentiate, cultivate and promote our identity to not only candidates interested in working here, but also clients who are purchasing with us. We want our viewers to understand why we stand out from the crowd and think it's a great opportunity for you to get to know us better.