A look-back at the year | The Portugal Homes by Numbers Edition
It is certain that 2021 was a year of perseverance, and dedication, not only for Portugal Homes business, but for the entire world. The vision of our co-founders David Poston & Gary Harland, of rising above and beyond the obstacles, and in furthering our growth as a prestigious real estate & property investment or privately-held agency.
Portugal Homes, part of the Harland & Poston Group has shown that their focus, and commitment paid off; as we enter the new year in 2022; we can be cognizant that our goals and values are all in alignment to hold an even higher level of productivity and profitability.
Indubitably, this cannot happen without the support of an amazing team, always striving to be better at their craft, showing ever-more growth as professionals, and ultimately the massive integrity our clients see within us at Portugal Homes.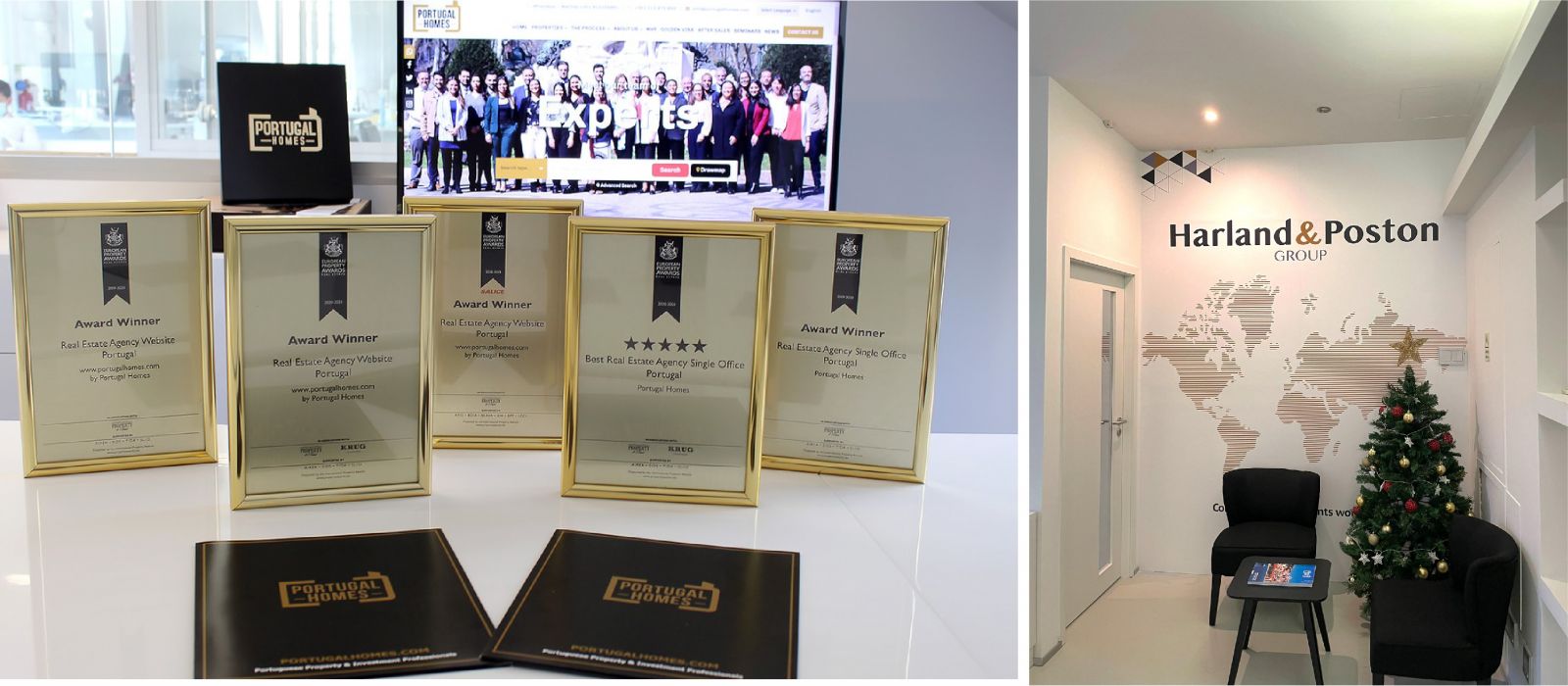 ---
Read Also:
Portugal Homes has been honoured a 5-Star European Property Award
Cheers to 2022 from Portugal Homes
Portugal Homes interviews for CNBC and The Worldfolio
---
In 2021, as a company we rejoined our Avenida da Liberdade Lisbon office, having to stay home during pandemic lockdowns; we embraced the welcoming ambience at the workplace, working closely together with all of the major departments that promote the success of Portugal Homes.
Having our staff back at the office, clients meet the Portugal Homes team face-to-face, and hold private meetings in Dubai to further network with overseas clients in need of expert investment advice with our co-founders David Poston & Gary Harland. One-on-one meetings with clients are crucial to a successful business, especially promoting a close relationship in order to deliver the best investment possible with the clients needs in mind.
---
---
Portugal Homes is pleased to share our 2021 statistics, and the many achievements that we have strove for throughout the year:
Portugal Homes is gloriously proud of all that has been achieved, and accomplished in 2021; we are now more than ever in belief that we can achieve even more amazing results for the new year, and can hardly wait for the upcoming challenges our team will face - but we are up to that challenge! After all, success is driven by people.
---
Read Also:
2020: A year of massive growth for Portugal Homes
Portugal Homes numbers on the rise
---